Remaining connected through the progression of Alzheimer's disease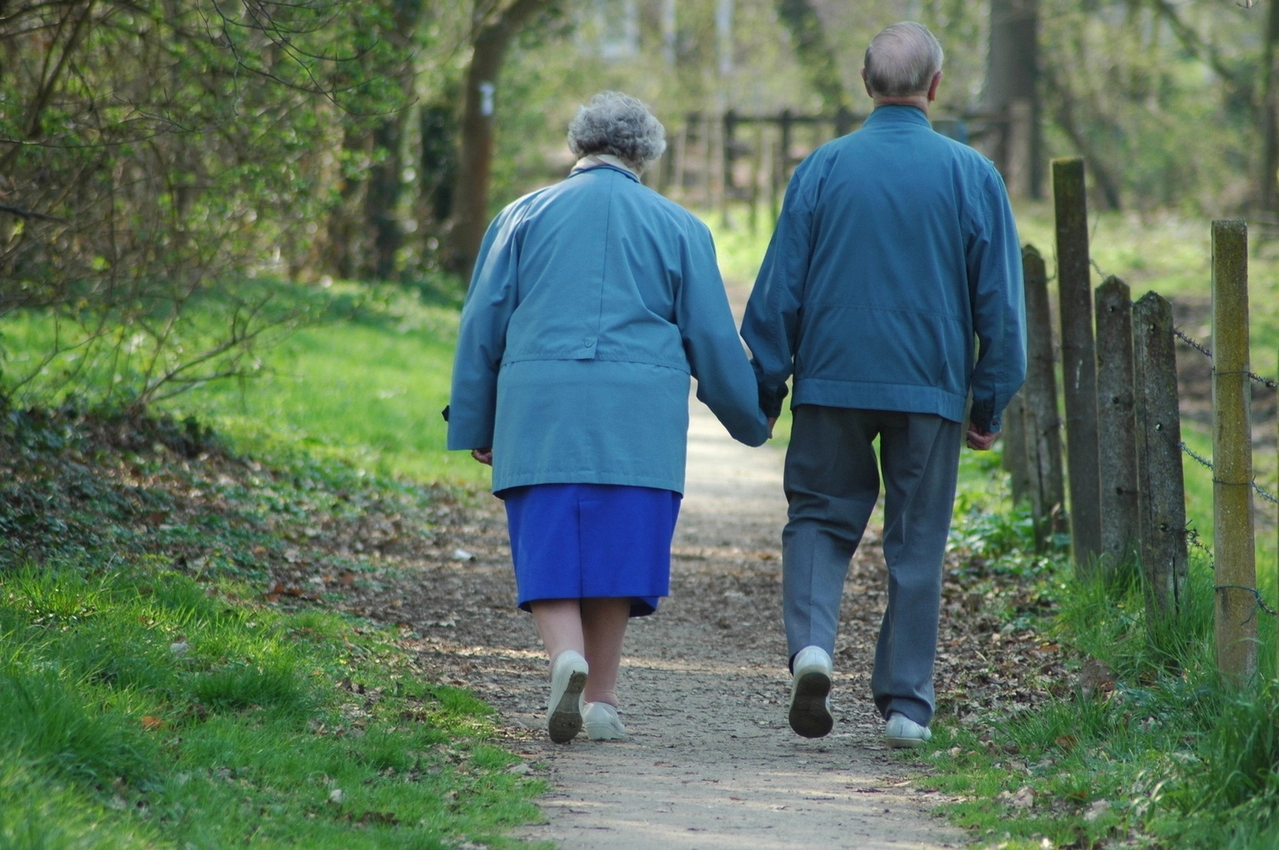 As more Americans begin to age, the number of families affected by Alzheimer's disease — a progressive brain disorder that affects memory, thinking, and communication — is projected to grow.
With the increasing prevalence of the condition, comes new challenges for families: How do they communicate effectively without straining their relationships with loved ones, especially as Alzheimer's worsens with time? How will dementia change the way they live, laugh and bond?
These are the many questions that will be explored in a new series, Life as an Alzheimer's Caregiver, which will provide tips and resources to effectively manage the complex role of providing care.
In the third post of this series, Linda Jersin, M.Ed., LPC, CRC, Alzheimer's Association Care and Support Specialist with the Baylor AT&T Memory Center, will provide us with tips for successful communication as families adapt to the changing dynamics of the disease.
"Alzheimer's affects each person differently," Linda said. "As your loved one goes through these transitions, the family becomes responsible for changing the ways in which to communicate, and ultimately, connect as the disease progresses through its three stages."
Early Stage Alzheimer's
Communication with a person with Alzheimer's requires patience, understanding and good listening skills, especially as loved ones transition from early-stage, middle-stage and to the more advanced stage (late-stage) Alzheimer's. 
When a person is diagnosed with early-stage Alzheimer's, he or she is still able to participate in a meaningful conversation, but may have difficulty remembering certain words, or expressing ideas and feelings.
"Listening becomes more important than talking," Linda said, who reminds families that attitude, tone of voice and facial expressions are more important than the words being communicated.
Linda provides the following tips:
Don't exclude loved ones with Alzheimer's from the conversation or talk around them when they are present.
Take the time to listen and respond, especially when a family member struggles to express the right words.
Identify the most comfortable forms of communication for your loved one, whether in-person, over the phone or by email.
Avoid making assumptions about a person's ability to communicate, as Alzheimer's affects everyone differently.
Try using humor to lighten the mood when faced with difficult conversations.
"Listening becomes more important than talking."
Middle Stage Alzheimer's
As people with Alzheimer's gradually lose their ability to find words, articulate their thoughts and follow conversations, communication during the middle stages of the condition becomes more challenging.
"Successful communication during this time requires more time and patience," Linda said. "I recommend responding from rather than reacting to your loved one."
Some ways to do this include:
Identify a quiet space, with minimal distractions, to engage in a conversation.
Avoid lengthy requests — instead speak slowly and clearly, providing easy-to-understand instructions. 
Ask questions that require a simple yes or no answer, or a choice between two things. For example, would you like tea or coffee vs. what would you like to drink? 
Focus on the meaning behind the words in order to understand what is being communicated.
Written notes can be helpful when a spoken word may be confusing.
Speak calmly and softly to avoid perceptions of yelling.
Try engaging in activities such as board games that help your loved one feel reassured and comforted.
"The core of the person is always there. They still need to be heard and acknowledged, and as care providers, we have to come up with reassuring ways to accomplish that."
Late Stage Alzheimer's
During late-stage Alzheimer's, as people lose the ability to form words, is it even possible to remain connected?
The encouraging answer is yes, Linda said. Although the disease makes it more difficult to participate in verbal communication, people with late-stage Alzheimer's still have emotions and feelings and rely more on non-verbal cues. 
"The core of the person is always there," Linda said. "They still need to be heard and acknowledged, and as care providers, we have to come up with reassuring ways to accomplish that." 
Here are effective ways to communicate during this stage:
Approach a person from the front and identify yourself.
Identify the best times of day to engage loved ones, especially when they are rested.
Help loved ones feel comforted and calm with a soft touch.
Anticipate changes in how you will relate to your loved one as they progress in their condition, remembering to always show them dignity and respect.
Use touch, sights, sounds, smells and tastes as a form of communication.
Understand that dementia can cause a person to become suspicious. It is important for family members not to take these changes personally.
If a loved one becomes clingy, examine the concerns or fears that may be driving the behavior.
Help grandchildren understand the changes in a loved one, reassuring them they aren't at fault.
Taking it One Day at a Time
Implementing changes in how we relate to loved ones with Alzheimer's can be tough, as communication habits have been well-established over time.
"The key is to recognize that change will happen as the disease progresses and to embrace new strategies for connecting," Linda said.
She recommends taking advantage of many of the free resources available through the Baylor AT&T Memory Center and the Alzheimer's Association. Through a unique partnership, they provide free caregiver classes and online, multi-language learning modules.
"Connecting with other families going through these changes can help you develop new insights," she said. "It can provide you with the support you need to remain connected with your loved one, even as they progress through their disease."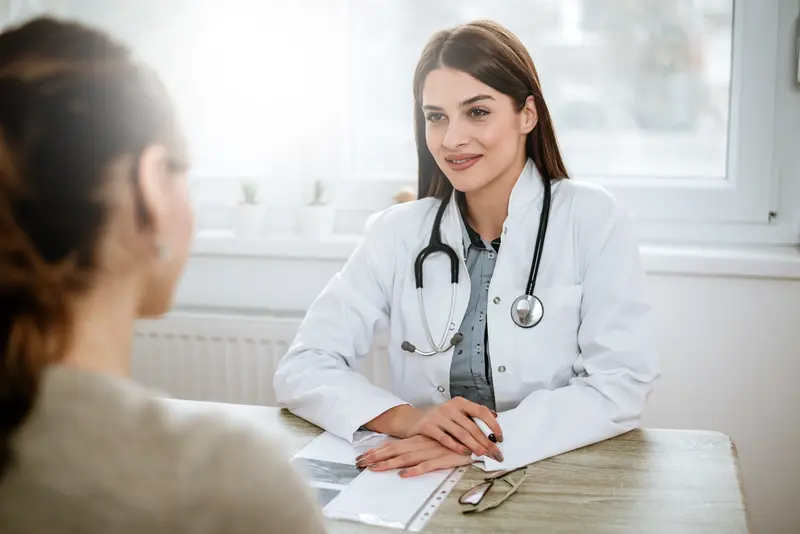 We make it easy.
Healthcare doesn't have to be difficult. We're constantly finding ways to make it easy so that you can get Better and stay that way.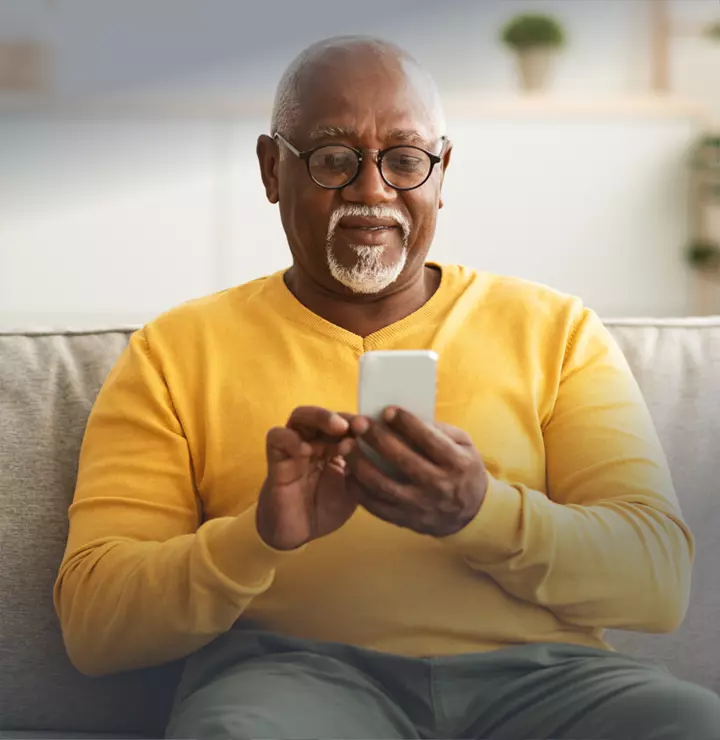 Better

tools make it easier
We all have different healthcare needs. Handle them your way with the MyBSWHealth app. Download the app today and take a hands-on approach to your healthcare.