Soccer-loving teen with rare disorder, stays positive and selfless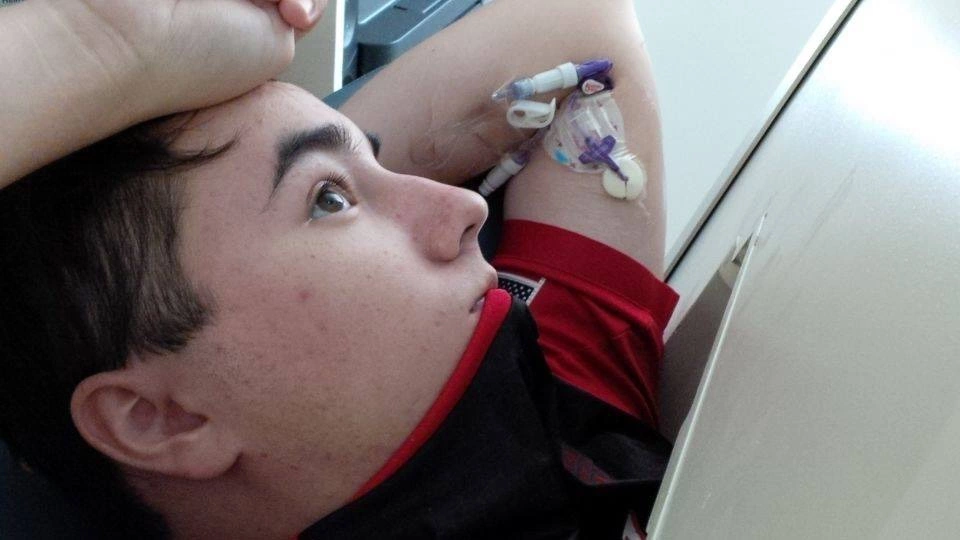 A 17-year-old from Bastrop, Texas now has a different perspective on life and how things sometimes play out.
An avid soccer player from a young age, Daniel Mundine dreamed of playing professionally. Now due to complications from his complex medical condition, Daniel's forced to play another game—that of patience.
Daniel struggles with multiple complex and rare disorders, including Crohn's disease, Ehler's Danlos syndrome (EDS), Chiari malformations, and Postural Orthostatic Hypotension syndrome. McLane Children's Hospital was the first place where Daniel found answers to what was happening in his body.
Daniel stays positive in unimaginable circumstances, with his mother, Frieda, by his side. Daniel's inflammatory bowel disease mixed with his genetic conditions is utterly rare, his type of EDS affecting only a maximum of 30 people worldwide.
Despite the new game he's been forced to play, he looks ahead with strength, alongside his encouraging team of parents, doctors and nurses.
Mother's Intuition Told her to Keep Pushing
Within a few weeks of Daniel's birth, Frieda started taking him to the doctor. Providers would try to calm her "new mother nerves" and assure her that everything would be alright, but they were unable to see the full picture.
As a baby he would throw up after eating, cry due to pain, and often be sick to his stomach. Diagnoses ranged from Daniel having a nervous stomach to lactose intolerance, but it would be years until they truly saw what was causing him so much discomfort.
"I tell everyone all the time, trust your heart," says Frieda. "It doesn't matter what the tests say, it doesn't matter if things don't add up, don't give up fighting for your kids."
Frieda says she knew doctors were trying their best, but only saw a small glimpse of what Daniel's life was truly like. She would try to explain his health struggles, but when nothing added up, the Mundines were left without answers. They simply adapted life around Daniel's symptoms.
From age 4 he continued to play soccer, despite the discomfort caused by his Crohn's and other issues.
"Running makes your cramping worse, and it wasn't benefitting his health," says Frieda. "But he loved it so much, and he begged us to keep going. We wanted him to be a kid."
It wasn't until Daniel suffered a major leg break during a soccer game at age 9 that his health issues moved to the forefront.
"From there everything changed," says Frieda. "His stomach, his tremors, everything got really bad after that."
Trying to Complete the Picture
Doctor after doctor would try putting puzzle pieces of Daniel's health together. It was a challenging task and it took the Mundines all over the country. From Austin and Dallas, to New York and Cleveland, Daniel was looking for answers.
Daniel's father, Bobby, many times had to stay behind earning money to support the family and the growing medical expenses. It was difficult for the family to be apart, and Frieda recalls being separated on their 25th wedding anniversary. Adapting to their new normal, Bobby put in long hours as a builder, even finding side jobs to earn what he could for his wife and his son.
All the while, Daniel was staying positive. At age 14 he was diagnosed with the EDS, which put him at an increased risk for stroke and aneurysms. McLane Children's Scott & White became Daniel's primary hospital, and the Mudines are grateful for the ongoing care they are receiving.
Despite numerous tests, brain surgery and three heart procedures, Daniel is still smiling. Before any operation or invasive visit, he always puts selfishness aside and has his mother on his mind.
"One time he left me with a smile and told me something like, 'Make sure you get something to eat and drink, Mom. Don't just sit there in the waiting room.'"
Constantly Mindful of Others
Daniel's not only mindful of his mother, but countless others. Daniel is routinely in and out of the hospital, but maintains his innate selfless heart.
After a church sermon at age 4, Daniel went upstairs and emptied his entire piggy bank for an adopted orphan child he wanted to sponsor. Out the door, he grabbed the orphan's photo all on his own with no persuasion from his parents. He was an example to them then and continues to be today.
In fact, just two days after coming home after one hospital stay, he wanted to write a letter to a grandmother he had never met. He heard she wasn't doing well and had been in the hospital herself.
"I wish everyone could know him because he has the biggest heart, and he's always been a giver since he was little bitty," says Frieda.
Someone Mindful of Daniel
With such a strong and generous spirit, it's only fair that someone is mindful of Daniel. The staff at McLane Children's takes a special interest in Daniel as they visit with him, care for him and coordinate his care.
They are committed to providing patient-focused care with an integrated network of clinics and acute care hospitals, providing comprehensive answers for patients like Daniel.
Pediatric gastroenterologist Ashis V. Barad, MD is Daniel's primary doctor, arranging treatments, medications and therapy options best suited for his complex condition.
"Daniel is a remarkable person," says Dr. Barad. "We all know children are resilient, but Daniel has an endless amount of optimism and hope. That hope often drives me to go above and beyond and do everything I can to help him be symptom free. Daniel's case has been one of the most difficult challenges I have had in my career, and his wonderful outlook in life makes it a pleasure to take care of him."
"The difference with Dr. Barad," says Frieda, "Is that he really listens. There are a lot of doctors that see Daniel as exciting or interesting but only see him as his conditions. They don't actually see and hear him. Dr. Barad sees him as Daniel. He's always trying his best and sees him as who he really is."
It can be difficult for doctors to uncover solutions, as Daniel's symptoms often overlap. What may be the right way to treat one of his disorders may cause complications from another.
"With all his conditions having a gastrointestinal component, the biggest challenge has been determining which one is causing the current symptom at the time," says Dr. Barad. "We understand these medications have side effects and only want Daniel on what is going to absolutely help. To say that we have had to think outside the box on Daniel is an understatement. To their credit, the family has been such troopers in being patient for interventions to start working."
Dr. Barad is constantly mindful of Daniel in reading literature and even thinking of him when he's away from his work.
"That's something that every parent in this situation is looking for but not many find," says Frieda. "I feel like we've been very lucky that way. They really see Daniel. They don't see a condition."
Dr. Barad is just one of many, who have Daniel on his mind.
"Our nurse Jennifer Waylen is truly an angel," says Frieda. "I wish I could give her the biggest award and just let everyone in the world know how great she is. She calls to check in on us and always asks how Daniel's doing and how I'm doing, too."
Daniel told his mother that he's not sure why everyone looks at a children's hospital and thinks of it as such a sad place. Daniel has been admitted to seven, and he says it is actually one of the best places to be.
"If you meet some of these kids, [a children's hospital] really is one of the most inspirational, most amazing places to be able to spend time," says Frieda. "Daniel's right. I'm a better person with all of the in-and-outs of the hospital. Not just with Daniel, but you meet some of these kids and you're really going to change your outlook on what a bad day can be."
Playing Soccer Again
Dr. Barad has been working alongside Daniel in order to achieve his goal of playing soccer again. His mother realizes that, due to his health condition, that now may be out of reach for Daniel.
Luckily, the Mundines have a poignant and incredible experience to reflect on.
As a long-time soccer fan, Daniel connected with professional player Brian Farber. After a game, Farber signed a jersey for Daniel, and the two of them have become like brothers. Supporting and encouraging each other, they would text, chat and stay in touch throughout Daniel's treatments.
Farber told The San Diego Tribune, "This is the most positive kid I've ever met in my life. It's just amazing that someone that young can go through everything he's going through and still keep his chin up."
Farber went to incredible lengths to have Daniel sign a one-game contract and play in an indoor game with the San Diego Sockers. Within the one or two minutes of play, Daniel scored a goal with the crowd standing on its feet chanting his name. Daniel was overjoyed to be on the field again and fulfilling his dream — feeling part of a team again.
That memory will forever stand out in Daniel's mind as he now returns to another team — one of doctors and nurses committed to improving his quality of life.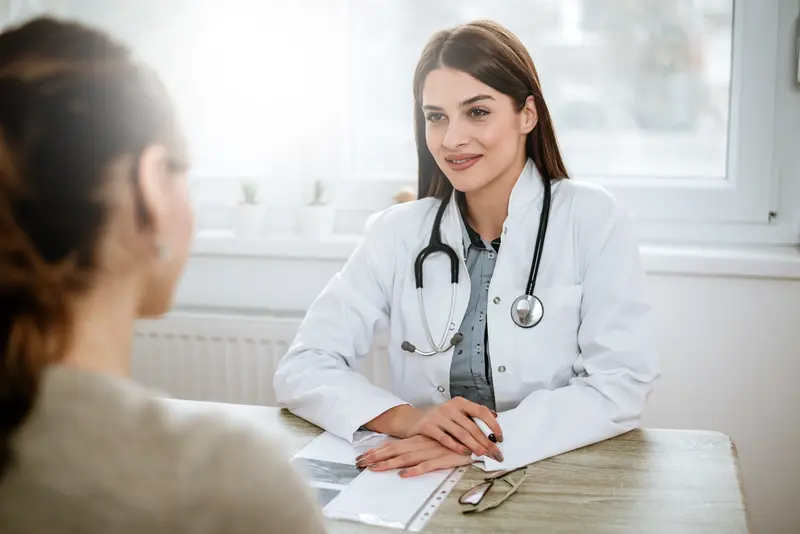 We make it easy.
Healthcare doesn't have to be difficult. We're constantly finding ways to make it easy so that you can get Better and stay that way.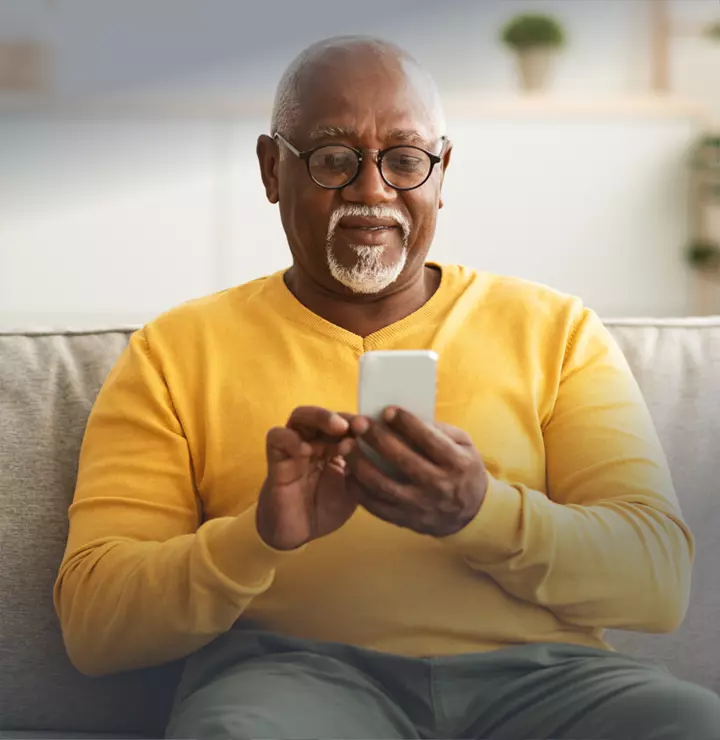 Better

tools make it easier
We all have different healthcare needs. Handle them your way with the MyBSWHealth app. Download the app today and take a hands-on approach to your healthcare.