Still walking & rolling with 'Walk with a Doc'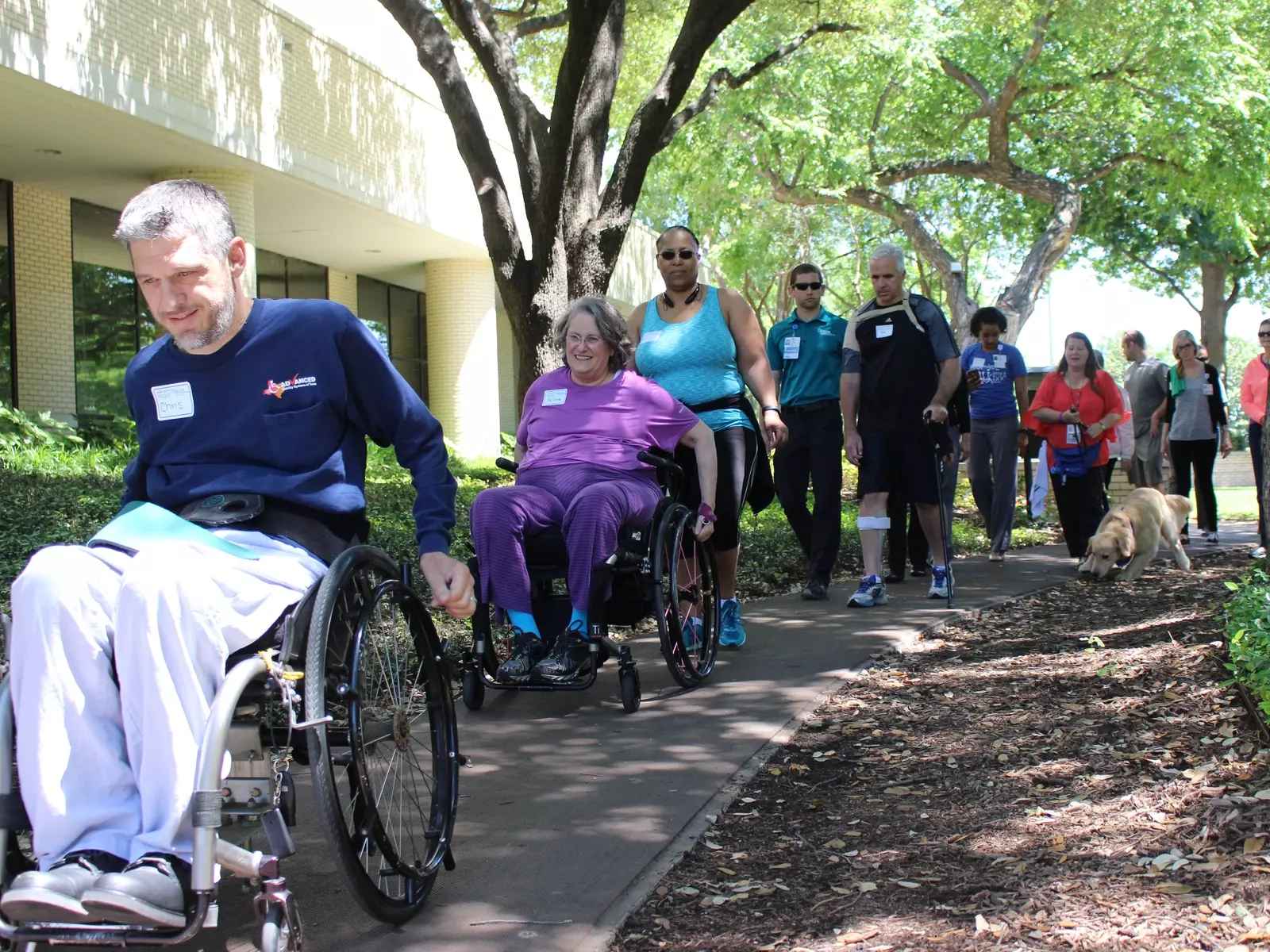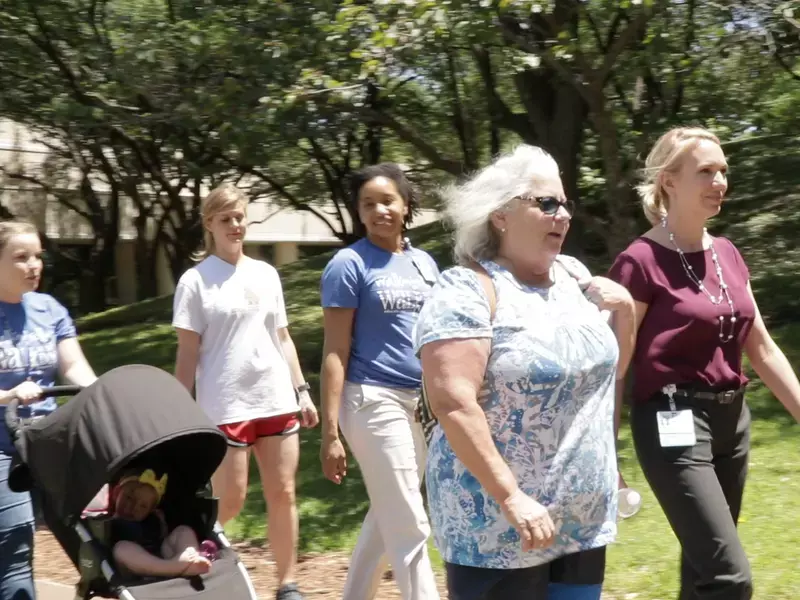 On the first Tuesday of every month, you will probably find Kathy Floyd strolling along the walking path at the Baylor Tom Landry Health & Wellness Center. She comes for fitness, some fresh air; but most importantly, she comes here to find common ground. It's not the beautiful gardens that keeps her coming back, but the people. It's where she says she can feel normal. You see, Kathy, is still recovering from a brain injury. It's that common ground that has really helped drive her rehabilitation, and it's what keeps her coming back to a program we call: Walk and Roll with Walk With A Doc.
"Anywhere you can go and be with people who have had some kind of brain injury, it just makes me feel better about myself and about my outlook on getting better."
Christmas at Baylor
On December 23, 2012, Kathy was working as a retail store manager prepping for a final push of last-minute holiday shoppers. She climbed up a ladder in the back room and the next thing she remembers is waking up at the hospital. She spent the next 7 days and her entire Christmas at Baylor University Medical Center at Dallas.
Kathy suffered a brain injury from her fall and is still on the road to recovery four and a half years later. One of the best things she has discovered on her journey, is the knowledge that she's not alone. There are many others struggling with a brain injury and they are all working to get back the function they once had. It was at Walk With a Doc where she discovered the benefit of that community.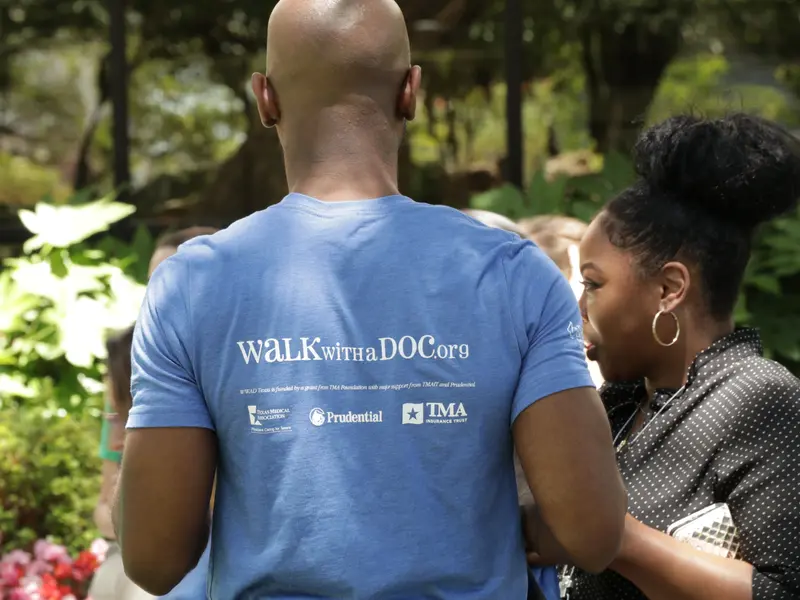 A Walk & Roll Tradition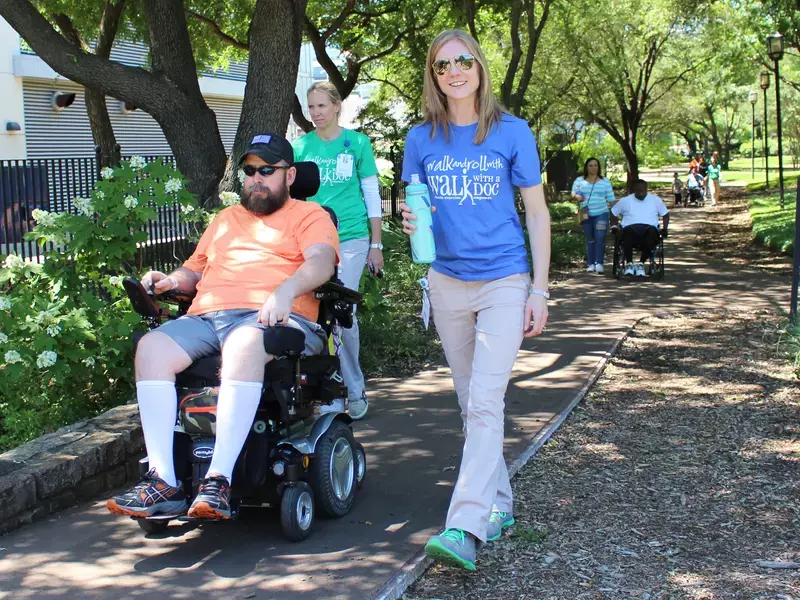 In May of 2016, Walk With a Doc came to the Baylor University Medical Center campus. Already a nationwide non-profit organization driven to bring patients and doctors together, we wanted to take it one step further. That's when Baylor Institute for Rehabilitation launched what we call 'Walk and Roll' with Walk With a Doc. Baylor Rehab became the first location to add a more inclusive way for our patients to participate.
This special chapter of Walk With A Doc is bringing together more patients who can find the same common ground Kathy did. It's what makes Walk With a Doc so great! This May marks one year in our journey with Walk With A Doc, and we hope to carry on the tradition for many more.
Walk In the Park
"I think it can help in the recovery, just knowing that you're not the only one. That's a big struggle: feeling isolated with a head injury."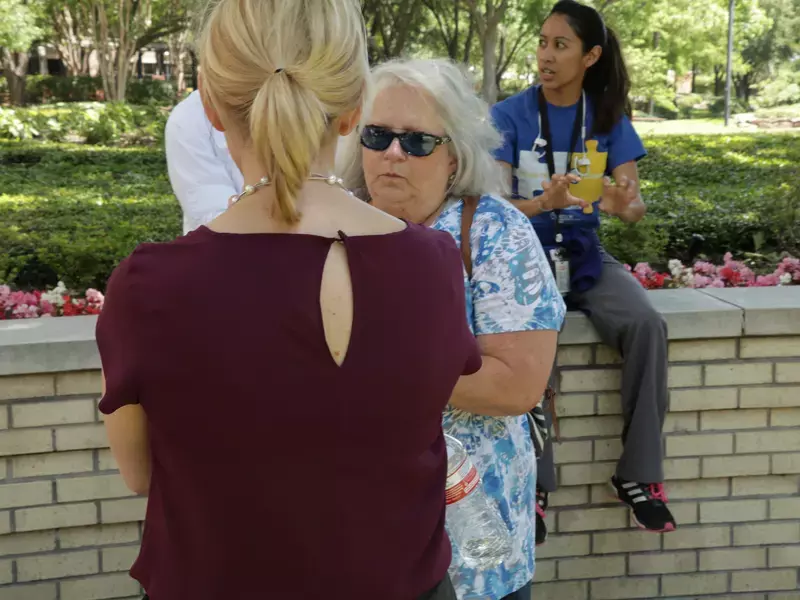 It's just a walk in the park, but to people like Kathy, it's so much more. It's a place to feel normal. Where you can share your struggles, your setbacks and your victories with others going through the same thing. It's motivation to keep going or a chance to motivate others. Plus, nothing beats a little fresh air and exercise. And don't worry, when the Texas heat starts to beat down, we'll head inside to the air-conditioned track.
---
Feel like walking? Join us at the Baylor Tom Landry Health and Wellness Center on the first Tuesday of every month, from 1-2 p.m.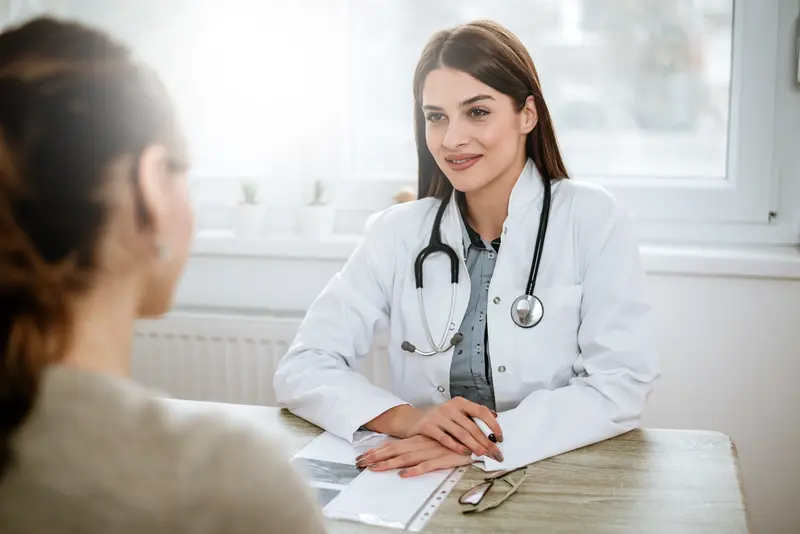 We make it easy.
Healthcare doesn't have to be difficult. We're constantly finding ways to make it easy so that you can get Better and stay that way.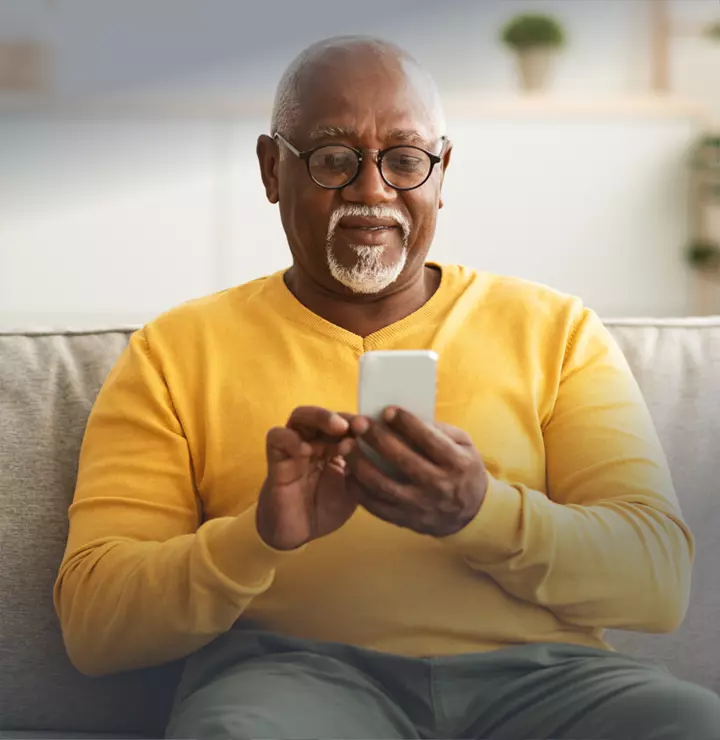 Better

tools make it easier
We all have different healthcare needs. Handle them your way with the MyBSWHealth app. Download the app today and take a hands-on approach to your healthcare.