Uterine transplant nurse tells of overwhelming response to clinical trial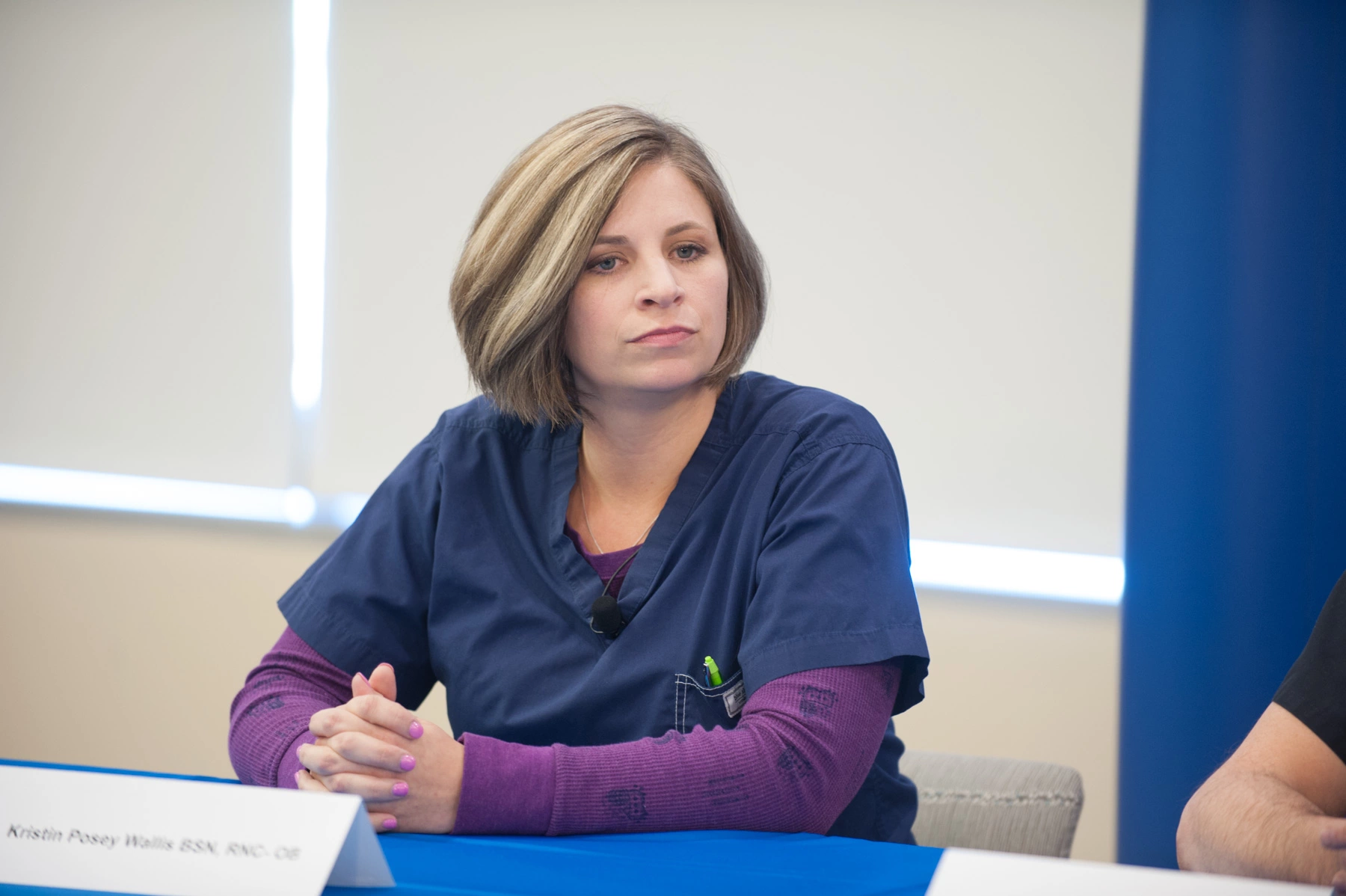 I've been extremely blessed to be a mother of two children. In my life there has been no greater joy than being a parent to my son and daughter. As a labor and delivery nurse for more than a decade, I've also been able to see thousands of women able to share that same joy. So when I saw photographs of the first children born from a transplanted uterus, it clicked for me. I realized if it weren't for this extraordinary advancement in medicine and technology, these babies wouldn't be here. These women would be able to share the full experience of becoming a mother.
It became real for me.
Those baby pictures were shown at a presentation given by the Swedish physicians who pioneered uterine transplants. The clinical trial in Sweden took more than a decade of research and resulted in seven successful womb transplants and five live births, with the first birth in 2014 to a 36-year-old participant.
Sweden's success paved the way for uterine transplants. Now, I am fortunate to be part of a new clinical trial being conducted by Baylor Scott & White Research Institute at Baylor University Medical Center at Dallas. This trial will implant wombs in 10 women with absolute uterine factor infertility, meaning their uterus is nonfunctioning or nonexistent. The hope is to give these women a chance to become pregnant and carry a child of their own.
I'm honored to be on our team. Each one of us has been hand-picked by Baylor Scott & White Research Institute to be a part of this journey and to provide the best care to these women. Since our announcement on Jan. 29, we have been flooded with interest.
So far, there have been more than 160 people who have reached out to Baylor about this trial. Those women come from 18 different states and live in four countries. In addition, I have heard from more than 50 willing donors, women, who in some cases, have no relationship with a potential recipient.
I have talked with many amazing women who have been through a lot in their quest to have a family.
Some of those women meet our eligibility criteria and others do not. But I feel honored that these women opened up their world and talked with me. I feel connected to each one of them in some way. At this point, we are continuing to screen candidates and letting them know if they are eligible for this trial.
The study we are conducting is one of only three in the U.S., and we are currently the only clinical trial to offer both living and deceased donor options. We are looking for very healthy people in order for this program to be successful, and we will continue to screen candidates until we find women who offer the best opportunity for a successful procedure.
Our ultimate success will happen when one of our selected patients smiles down at a healthy baby in her arms that she has carried to term.
We are not rushing things. We want to make sure we have the right patients, the right donors and the right timing. Our ultimate success will happen when one of our selected patients smiles down at a healthy baby in her arms that she has carried to term.
We have begun physical exams on qualified applicants and have enjoyed meeting everyone so far. Our hospital has strong programs in both transplant and women's services with decades of experience helping transplant patients ­and those deemed high risk for other reasons. We continue to prepare, practice and educate our hospital departments so that all are ready when the first surgery takes place.
Our uterine transplant team has some of the most competent and confident physicians in the field. It's been interesting for me to visit with them and learn from these brilliant doctors. They each bring special insight to the trial, as they all handle very complicated cases. My eyes have been opened to how skilled they are and surgically, how quickly they can see red flags, potential complications and other important factors to ensure the best possible outcome for this trial.
The gift of motherhood is simply amazing. For so many women, the struggle to have a baby has left them with the options of surrogacy and adoption. We do not want to take anything away from those options, but we strive to add a third for those that feel like it is right for their family.
I look at my two children, and know I would not want a life without them. I want to be able to share that same feeling with people and help these women achieve the same happiness and love that I get from my kids every day.
If you are interested in being a part of this study, as a recipient or a donor, more information is available on our website or if you call 1-800-4-BAYLOR, I look forward to speaking with you and sharing in your story.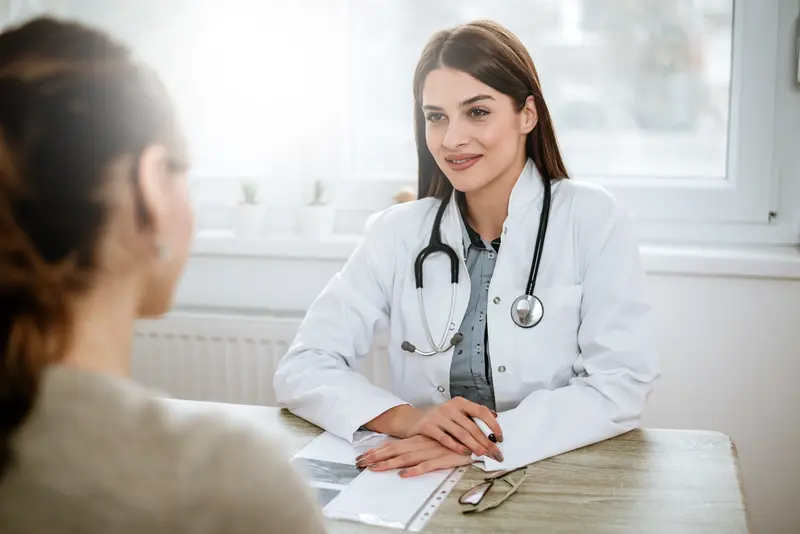 We make it easy.
Healthcare doesn't have to be difficult. We're constantly finding ways to make it easy so that you can get Better and stay that way.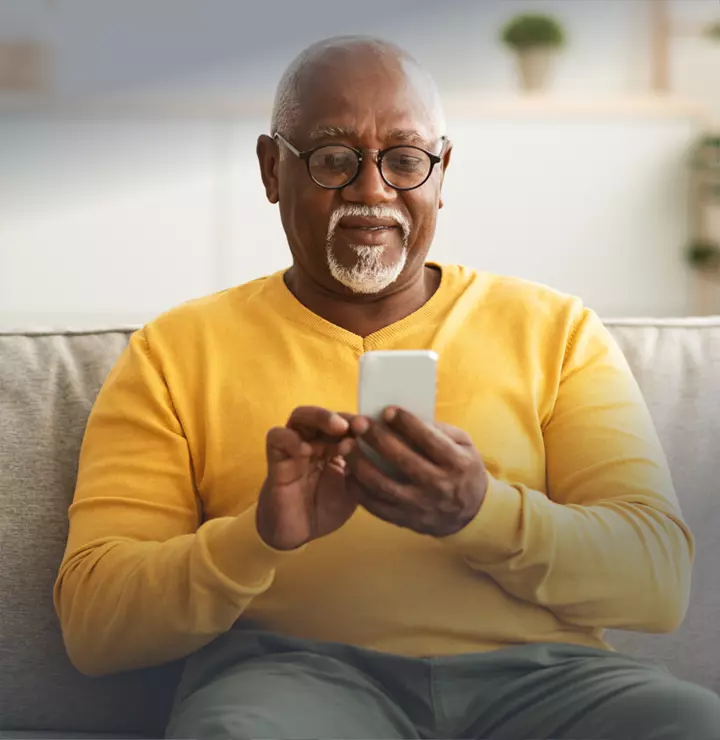 Better

tools make it easier
We all have different healthcare needs. Handle them your way with the MyBSWHealth app. Download the app today and take a hands-on approach to your healthcare.