Why am I so nervous for my doctor's appointment?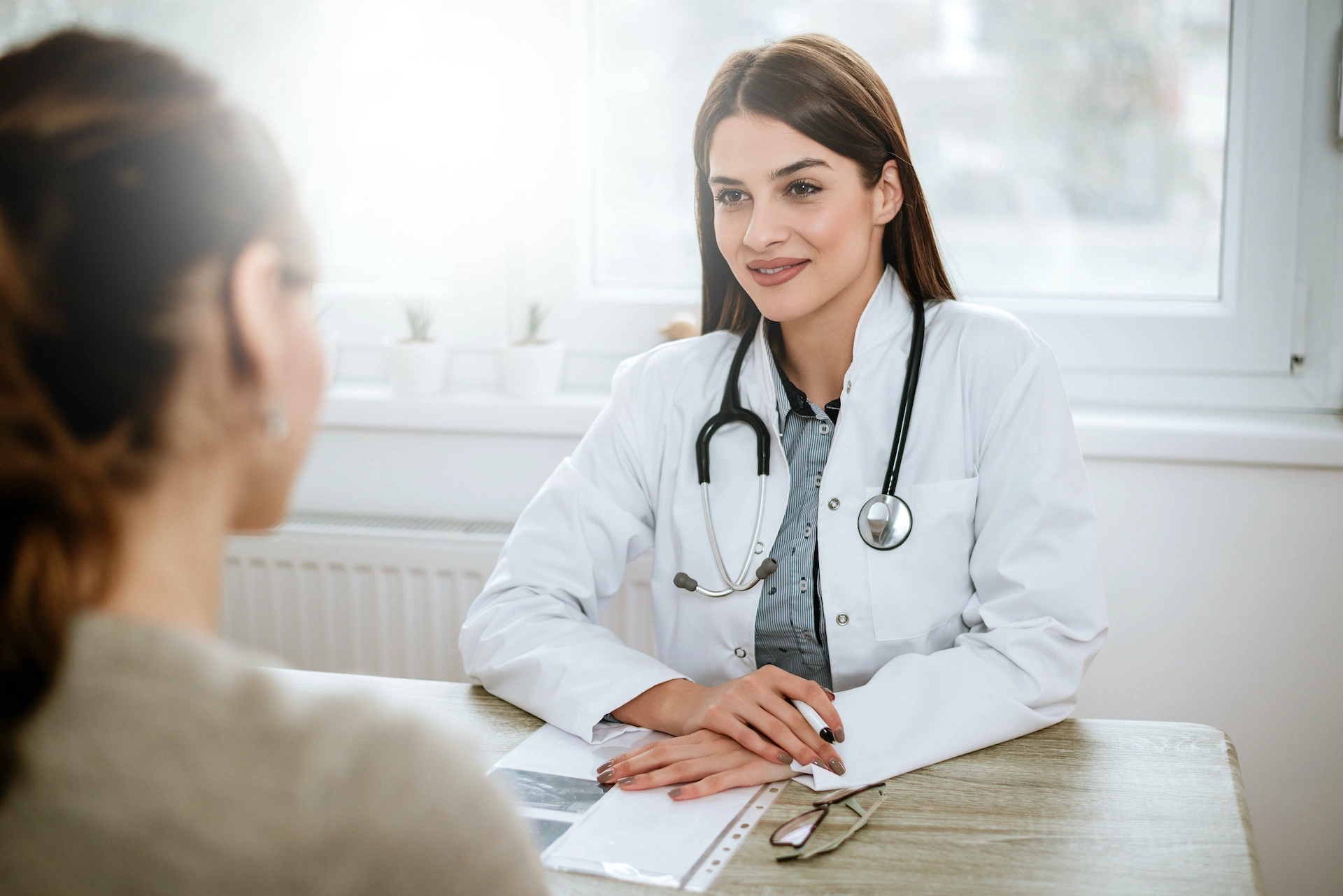 Going to the doctor can be scary and nerve-wracking for everyone. It's normal to feel nervous prior to an appointment or while you're sitting in the waiting room. Ever heard of White Coat Syndrome or White Coat Hypertension? Some people's blood pressure actually spikes at the doctor's office simply due to anxiety.
Whether you go to the doctor regularly or haven't been in several years, it can be hard to walk into that sometimes cold, sterile office, and share the intimate details of your life—especially if you've been putting off bothersome symptoms or doing late-night "Dr. Google" searches to figure out the cause of your mysterious symptoms.  
As a family medicine physician, I get it. I see this anxiety firsthand and try to help put my patients at ease while they're in my office. Here are a few tips to help you feel confident going into your next appointment.
How to relieve anxiety before a doctor's appointment  
Going to the doctor regularly is the best way to combat your nervous jitters before a doctor's appointment. The majority of insurance policies cover a wellness visit once per year as part of preventative care, so for many people, there's no reason not to go.
Your wellness visit is a great opportunity to establish a relationship with a physician, stay up to date on screening recommendations and get health tips. This is also a good time for your doctor to learn your history, family history and any social factors that may affect your health. 
Once you have built a comfortable relationship with your doctor, you likely won't feel as anxious for future visits. It's especially helpful to establish that regular relationship so that if a worrisome or new symptom comes up, it's easier to discuss your concerns openly. 
Other ways to help combat anxiety prior to a doctor's visit include:
Stop your late-night Google searches, which may only worsen your fears and make you more nervous.
Take a friend or support person to the appointment with you.
Prepare relevant information in advance. Bring a list of questions on your mind, symptoms you're experiencing and medications your doctor will need to know about, so you don't have to stress over remembering everything while you're there.
Take a book or magazine to distract you in the waiting room.
Listen to calming music on the drive to the doctor's office and while you're waiting.
Practice deep breathing while you're waiting or anytime you start to feel anxious.
Remind yourself that your doctor wants what is best for you. They're here to help you.
Being honest with your doctor
When you visit the doctor, you may be worried about feeling shame for a certain habit or aspect of your health you'll have to discuss. You may be nervous you'll be judged or brushed off during your visit. 
The most common things people feel shame about at the doctor's office include discussions on weight, eating habits, depression, anxiety, sexual habits and addictions. These conversations can be tough and provoke high levels of anxiety.
The solution to this is to be honest with your doctor. Let your doctor know what is going on so you can move forward as a team and come up with a plan for a healthier you.
Brené Brown is a leading expert on shame. She said, "We all have it. Shame is universal and one of the most primitive emotions that we experience. We're all afraid to talk about it. The less we talk about it, the more control it has over us. Shame hates being spoken." 
It takes courage to talk openly with your doctor about these things—but once you do, you'll feel like a weight has been lifted.
Creating a trusting doctor-patient relationship
The core of any good relationship is communication and trust. It takes time to develop that relationship with your doctor. 
If you've been avoiding going to the doctor, the best time to start is now. If you are going for the first time, know that you may not get an answer or "cure" for all your symptoms or questions in one visit. It can take several visits, monitoring your symptoms, a referral and making small adjustments based on your symptoms before you start to notice an improvement.
Bottom line: it takes teamwork and hard work from both sides to make this relationship work. As a patient, you have to be willing to open up, be honest and share your fears and goals. Your doctor will be there to listen, help you find the answers you need, and make recommendations based on your preferences and lifestyle.
So, take a deep breath and schedule that appointment you've been putting off. Your future self will thank you!
Start the conversation about your health and find a primary care doctor near you today.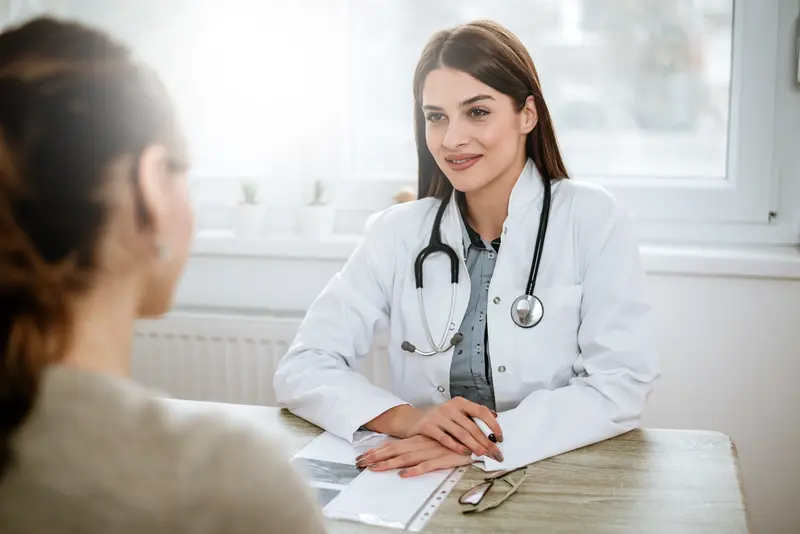 We make it easy.
Healthcare doesn't have to be difficult. We're constantly finding ways to make it easy so that you can get Better and stay that way.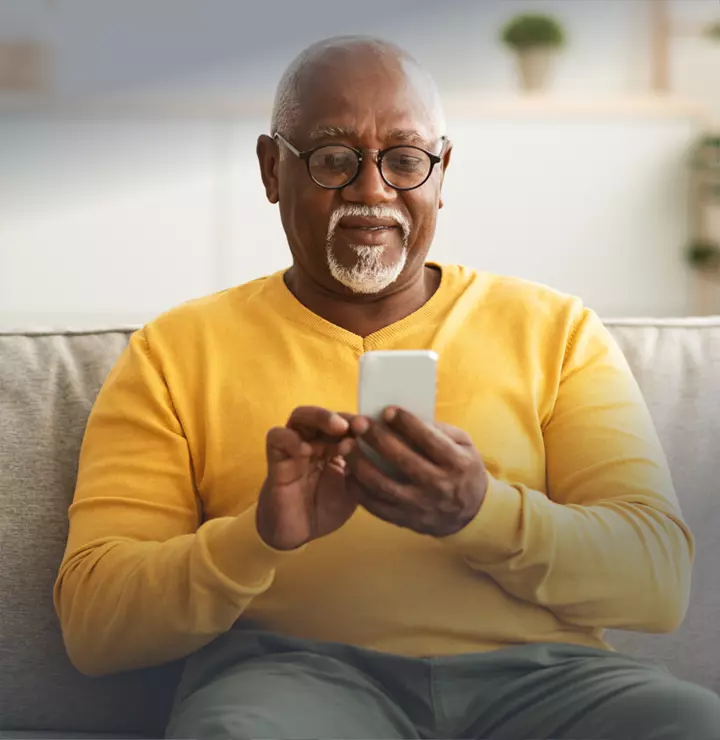 Better

tools make it easier
We all have different healthcare needs. Handle them your way with the MyBSWHealth app. Download the app today and take a hands-on approach to your healthcare.