Women in Medicine: Leading the way for women in clinical research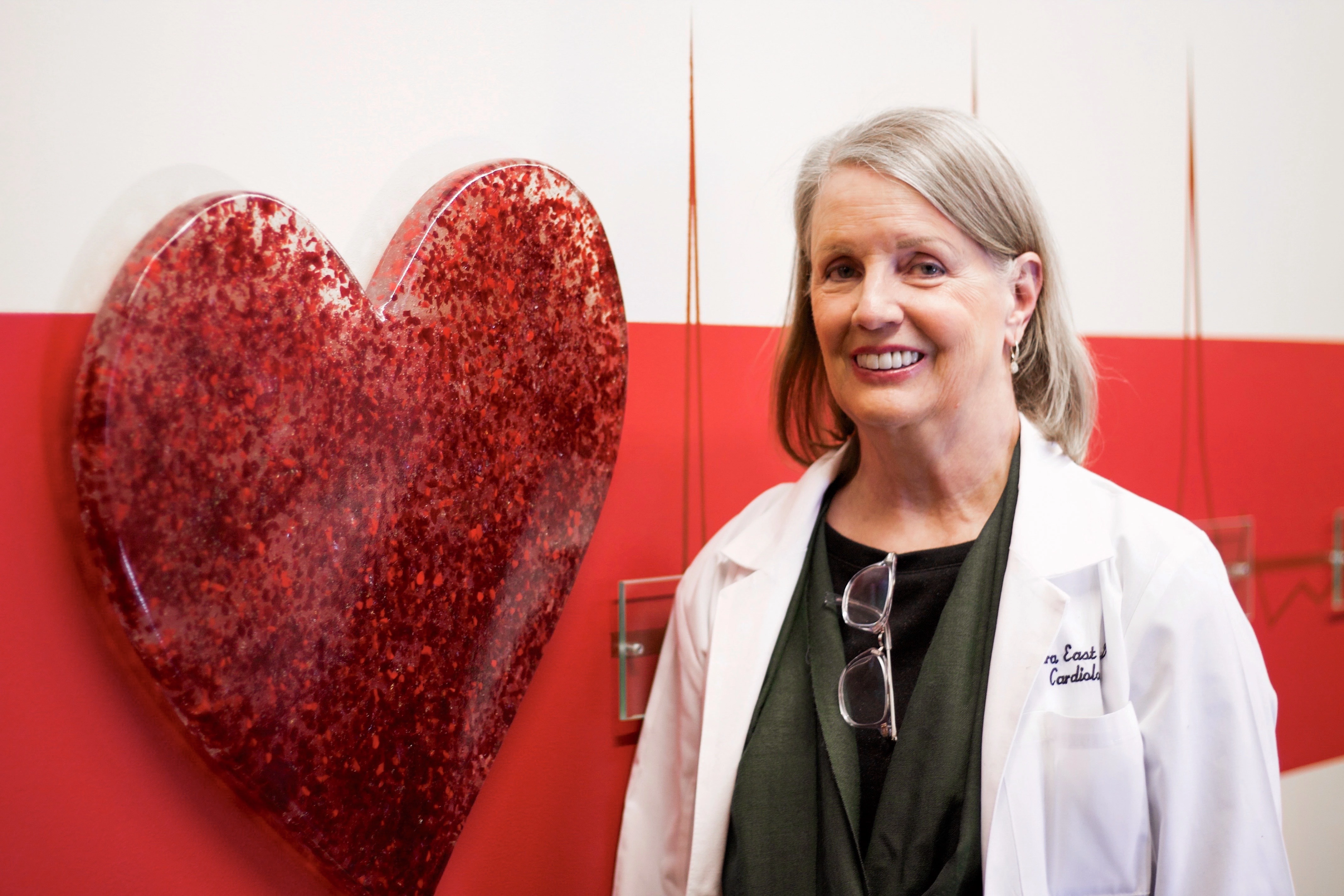 In Women in Medicine, read stories of Baylor Scott & White physicians, leaders, employees and patients who are inspiring and empowering other women.
For Cara East, MD, what started as a childhood fascination with science has grown into a career spent shaping the future of cardiovascular medicine through clinical research.
As the medical director of the Soltero Cardiovascular Research Center, which she helped start more than 30 years ago, she plays a part in advancing medicine by adding to the medical world's knowledge.
"I always tell people, 'If you take a medicine, thank a research patient.' Every single medicine that's ever been approved for use in humans had to be tested first, so somebody took a chance on it and somebody helped that research happen," she said. "That's the part that I like doing — helping that happen."
She started practicing cardiology in 1987 at Baylor University Medical Center, part of Baylor Scott & White Health. For 20 years, she practiced full-time while doing a small amount of research studies on the side.
Now, those side projects have grown into a nationally-recognized center for studies on cardiovascular problems, medications and surgical procedures. At one time, the center has about 25 studies going simultaneously.
Each study, whether it succeeds or fails, is important.
"No matter what you do, when you test in animals or cell cultures, you don't get the real answer until you test it in humans," she said. "You don't really know whether it's going to work. Somebody has to take a chance."
Impacting patient lives, now and in the future
Dr. East's desire to make a difference started young. Eighth grade, in fact.
Growing up in east Texas, her family raised calves for a nearby meatpacking house. But when Dr. East was in eighth grade, they had a particularly rough winter and lost many of the animals. Dr. East's inability to save the animals and help her family frustrated her.
"It bothered me a lot that I couldn't help, that I didn't have the knowledge necessary to reverse the illness of these animals," she said. "So, at the end of that terrible winter, I said, 'I'm going to be a vet.'"
Of course, that's not exactly what happened. By summertime, she realized she may like animals, but what she really liked was people — so a doctor she would become.
She never looked back.
Hard work and focus propelled her through rigorous education and training, landing her in a career that impacts not just her individual patients, but the very way we practice medicine in the future.
"That's what always attracted me to clinical research: the chance to make a difference," she said.
As a patient of Dr. East, you'd probably hear her ask this question: What do you do for fun? It's a simple question, but one many heart patients can't answer.
"You've got to do something for fun, but a lot of people don't and I think they end up with heart disease because they're not doing enough for fun," she said. "The brain likes learning and understanding, but the heart likes fun and love."
For Dr. East, heart care is about more than simply treating the obvious condition. It's about helping patients enjoy life.
"When I'm providing care to my heart patients, I like to make sure I'm focused on them and what makes them happy and gives them joy," she said. "It's all about the enjoyment."
Clinical research: A growing field for women
 According to Dr. East, despite making strides across many industries, women are still underrepresented in the top levels of academic medicine. Part of that may be due to the challenge of balancing life and work, which Dr. East, herself a wife and mother, knows from experience can be difficult.
"You have to decide if you really want to pursue your career or if you want to have a balanced life, and I think many women care about having a balanced life," she said. "You can do both, but you can't do it alone and you have to let a lot of things go."
Still, she's encouraged by the progress she has seen over the years.
"Plenty of women are coming into medicine and getting that education, but we just haven't had success at getting them to rise to the levels that can make a difference and prevent some of the problems that women have gone through," she said. "We're beginning to see that, but there is a lag phase."
Dr. East is first to recognize healthcare heroes like Marie Curie and Florence Nightingale, two women who significantly impacted the world's understanding and practice of medicine. The work of these two women, and many others, continues to influence and inspire both current and future generations to come.
In a similar way, Dr. East hopes to inspire other women and guide them toward a career in the field of clinical research.
"It's nice to know that as we go forward, we're allowing women more opportunities in the future," she said.
Interested in a rewarding path in healthcare? Explore available careers on our website.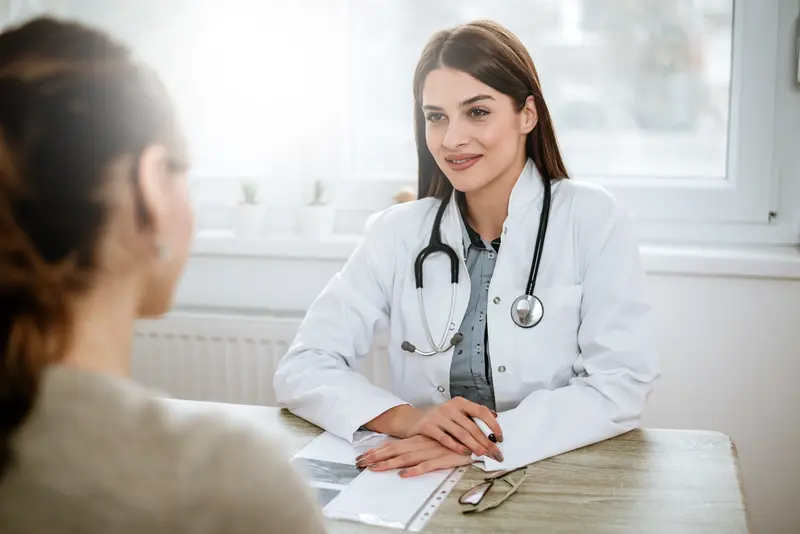 We make it easy.
Healthcare doesn't have to be difficult. We're constantly finding ways to make it easy so that you can get Better and stay that way.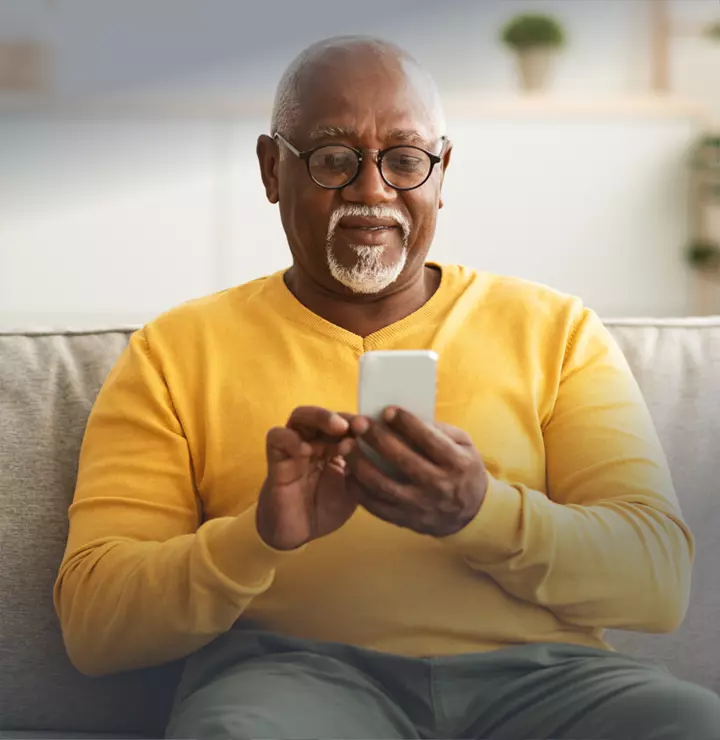 Better

tools make it easier
We all have different healthcare needs. Handle them your way with the MyBSWHealth app. Download the app today and take a hands-on approach to your healthcare.