You can help turn a pet into a partner for the disabled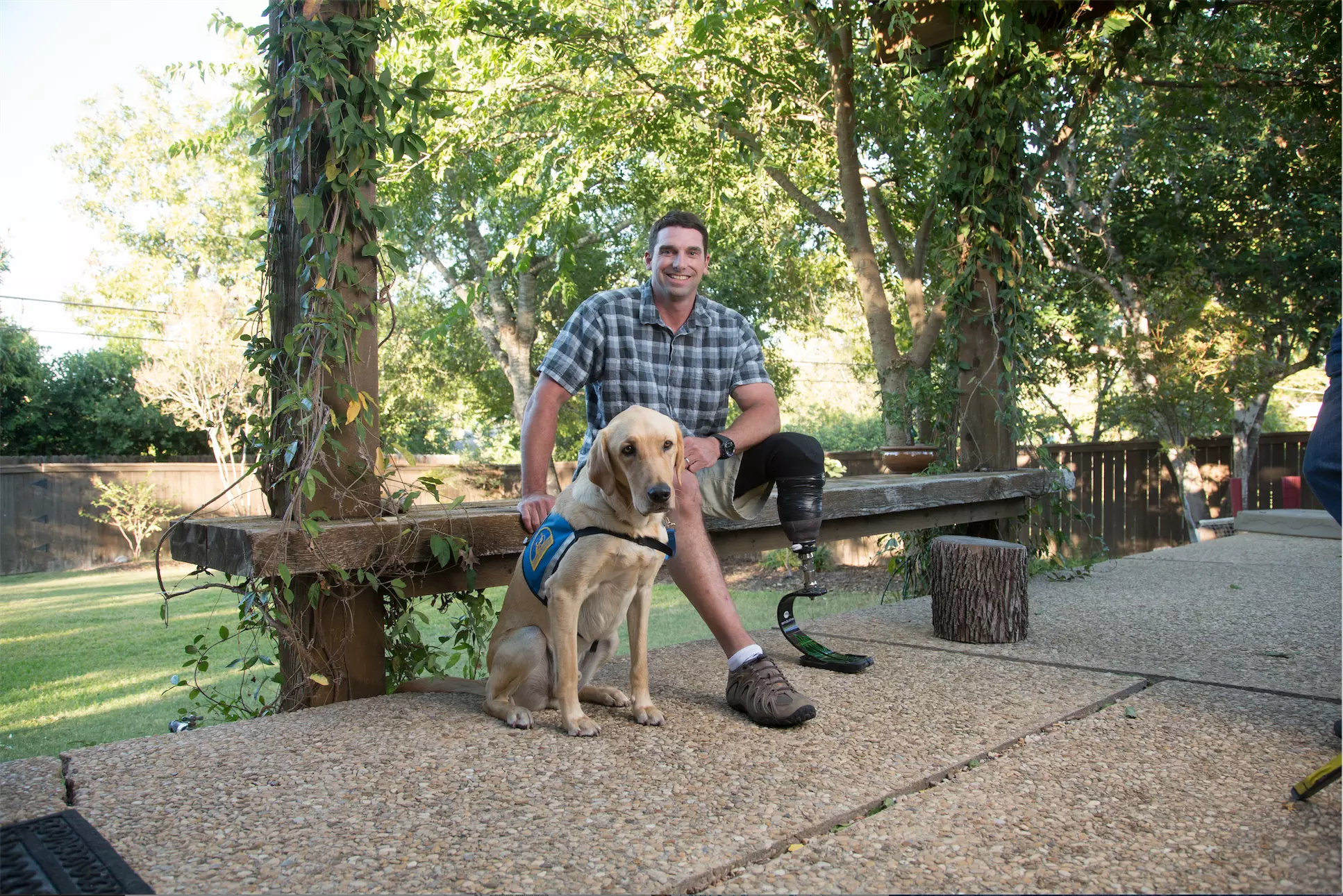 Whether he's at home or out running errands, when disabled Army veteran Brian Boone needs help, he knows he can rely on Brindle who is almost always at his side…or rather at his thigh. Brindle isn't a home health nurse, personal assistant or the latest talking smart phone personality. He's a highly trained service dog. But to Brian, who lost the lower part of his left leg in Afghanistan and suffered nerve damage in both shoulders, two-year-old Brindle provides much more than tangible assistance.
"Dogs are very soothing," Brian told the Dallas Morning News recently. "Especially these calm dogs. Just being around them brings your spirit up. That's hard to beat."
Together, Brian and Brindle are one of the first graduate teams united through Baylor Scott & White Health's partnership with California-based Canine Companions for Independence.
The goal is to provide service dogs free of charge to adults and children with both physical and mental disabilities. The dogs are trained in more than 40 commands, including opening doors, pulling wheelchairs, picking up/retrieving items and much more. In short, they can allow many who are disabled to live independently.
That is why there is such a long waiting list for these canines – a list Baylor Scott & White and Canine Companions are working hard to help shorten.
But now, they are asking for the community's help.
An Investment that's Worth It
While the assistance Brindle provides Boone is priceless, it costs about $50,000 to train a service dog.
Thus far, Baylor Scott & White and Canine Companions – both not-for-profit organizations – have already invested millions in building a training facility in Irving (set to open in November), as well as training Brindle along with his other inaugural classmates at a temporary facility. They soon hope to be able to graduate 60 human-dog teams each year.
To help make that a reality, they have launched a crowdfunding campaign. Donations will go towards ongoing expenses associated with caring for and training these super dogs.
Even a few dollars can go a long way in helping the next Brian Boone have his or her own Brindle.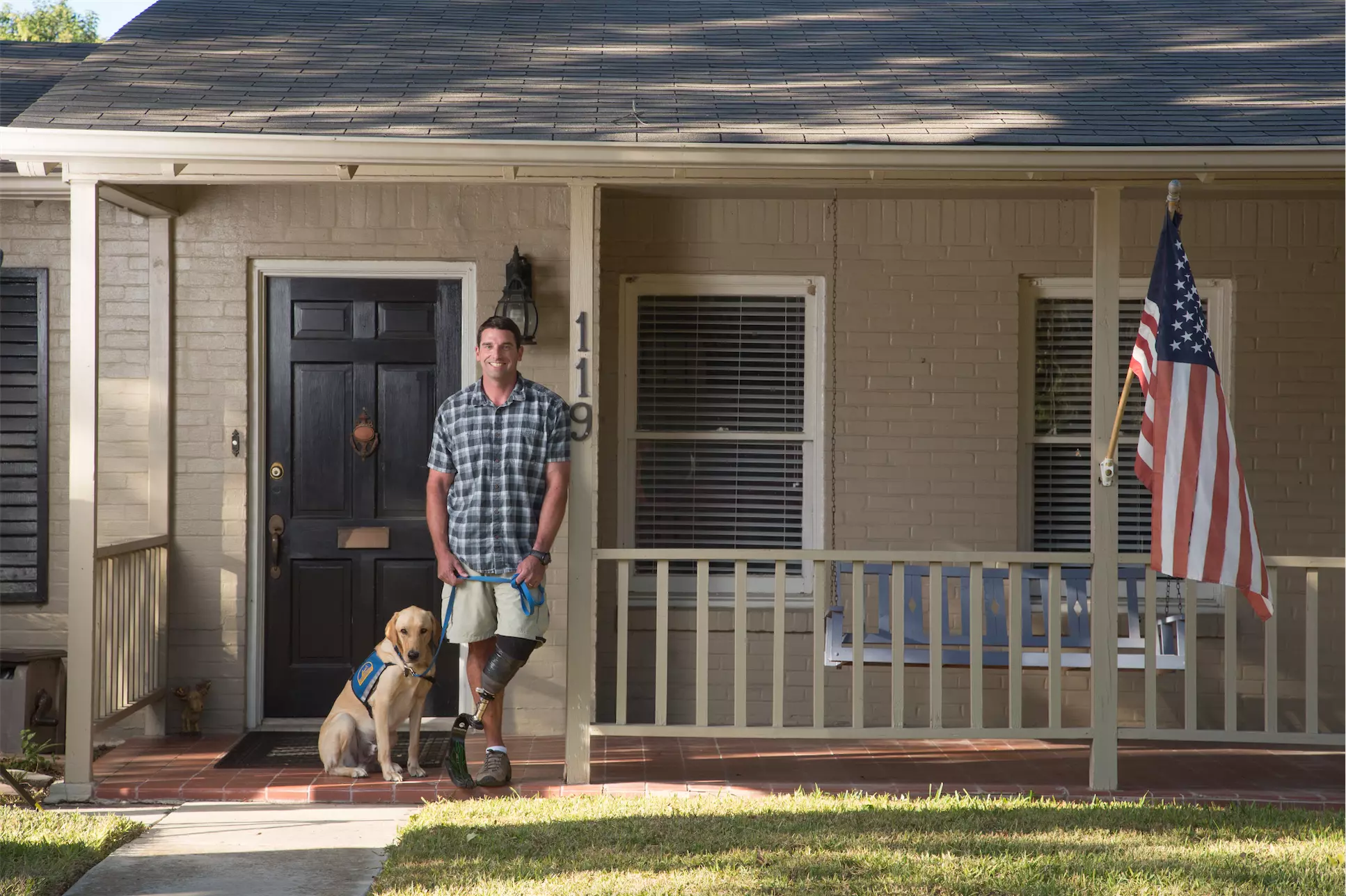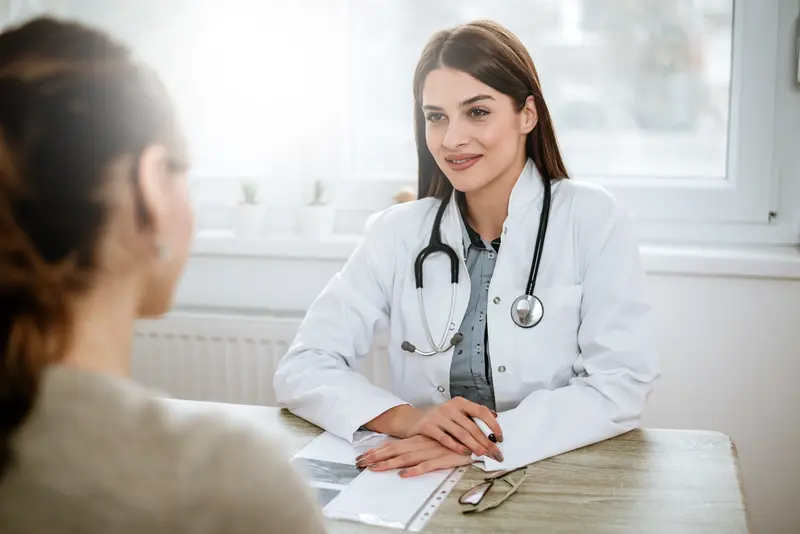 We make it easy.
Healthcare doesn't have to be difficult. We're constantly finding ways to make it easy so that you can get Better and stay that way.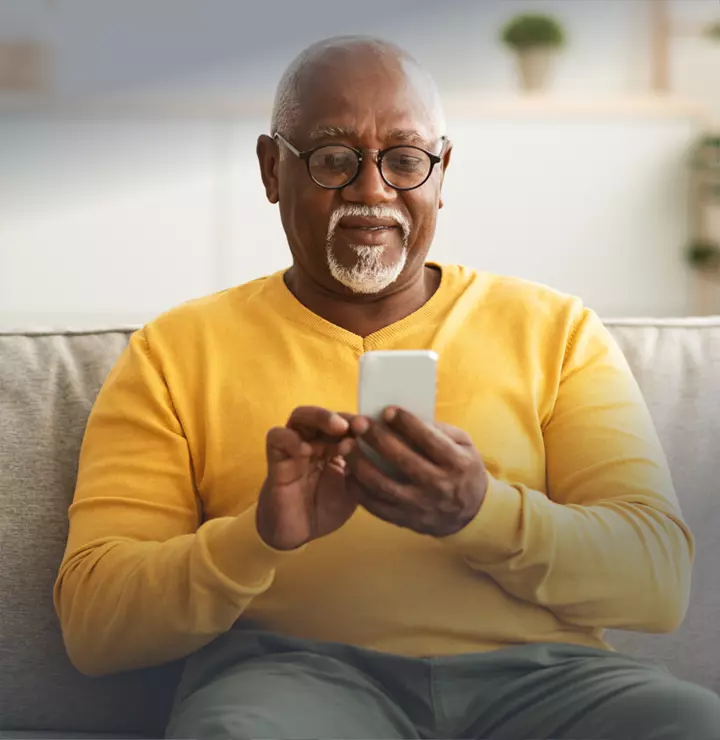 Better

tools make it easier
We all have different healthcare needs. Handle them your way with the MyBSWHealth app. Download the app today and take a hands-on approach to your healthcare.