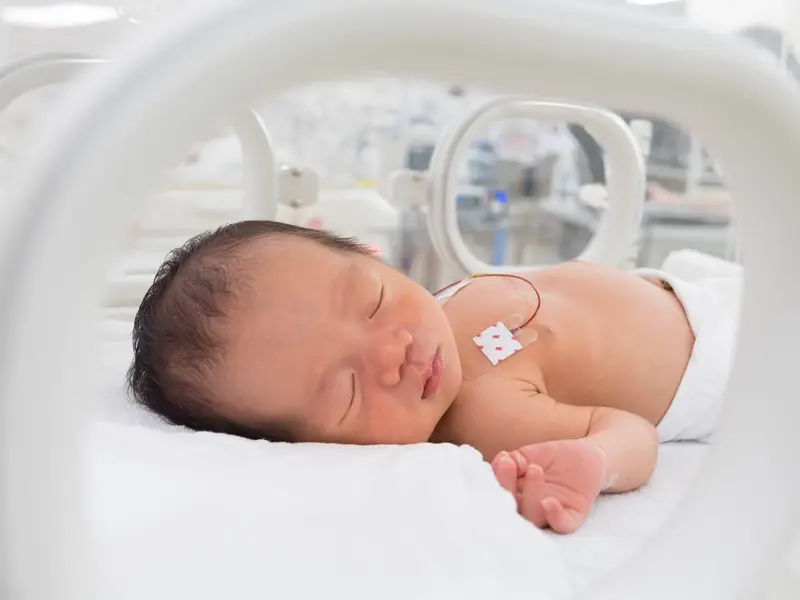 Expert NICU care close to home
The Baylor Scott & White McLane Children's Neonatal Intensive Care Unit (NICU) cares for the most fragile, premature and full-term newborns diagnosed with serious or life-threatening conditions.
The NICU, including our Level IV NICU in Temple, is staffed by experienced pediatric specialists called neonatologists. They oversee each child's care and collaborate with other pediatric specialists, such as neurologists, cardiologists and pulmonologists. Specialists monitor these tiny patients around the clock. The most advanced technology supports the fragile infant's breathing and many other life-sustaining measures.
The average stay for extremely premature infants is about three months, or generally around the time of their original due date.
Conditions our neonatologists treat
Our neonatal specialists have advanced training in medical conditions affecting different body systems.
Respiratory problems
Premature infants often have not spent enough time in the womb for their lungs to develop fully. Many may need a respirator or other respiratory assistance until they grow enough to breathe independently. Common respiratory conditions in infants include respiratory distress syndrome (RDS), persistent pulmonary hypertension and pneumonia.
Birth defects
Our physicians identify, monitor, and treat congenital heart defects with the aid of a pediatric cardiologist. Newborns requiring surgery are cared for in our NICU. Children with congenital disabilities of the brain, spine, intestines, kidneys, lungs, genitals, and limbs are all managed here.
Feeding problems
Gaining weight is an infant's most important job. But sometimes, this can be difficult, especially if an underlying medical condition compromises the newborn's health. Our doctors and nurses monitor your baby's weight daily. We can provide supplemental nutrition to your baby through their veins or a tube in their mouth. We will help feed your baby until they are strong enough to be fed by breast or bottle.