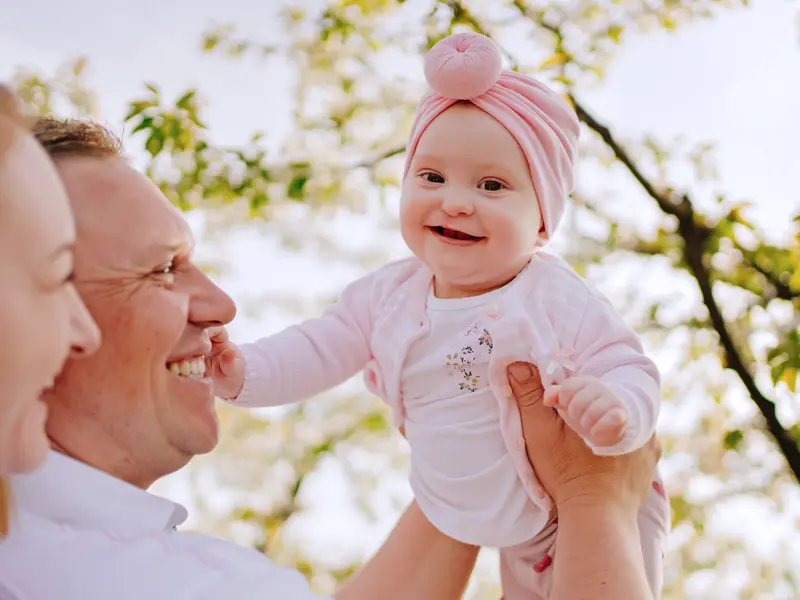 Focused on the diagnosis, treatment, and long-term management of a spectrum of pediatric physical deformities
At Baylor Scott & White McLane Children's in Temple, pediatric plastic and reconstructive surgery focus on the diagnosis, treatment and long-term management of a spectrum of pediatric physical deformities, which may be present at birth, caused by trauma or result from an acquired disease.
Our multidisciplinary team includes subspecialized plastic surgeons, pediatricians, neurosurgeons, oral surgeons, speech pathologists, pediatric dentists, orthodontists, otolaryngologists, social workers and other caregivers.
Pediatric plastic and reconstructive surgeon services
Our Central Texas pediatric plastic and reconstructive surgeons treat abnormalities of appearance and function:
Clefts of the lip and palate
This common facial anomaly, present at birth, results from a lack of union of one or both sides of the lip and/or palate. It interferes with eating, speech, and psychosocial development if left untreated.
Craniofacial anomalies
These asymmetries and imbalances of both the skull and face usually result from congenital disabilities (such as premature closure of skull joints or other craniofacial syndromes). Still, some may be caused by tumors or trauma.
Birthmarks
These skin and blood vessel deformities result from their abnormal architecture or tumors. They may cause interference with vital functions such as breathing, vision, and hearing, in addition to having an unsightly appearance. Innovative treatments include laser and medical therapies, radiology-guided therapy, and surgical ablation.
Hand deformities
These abnormalities are caused by failure to form the hand at birth or a traumatic injury properly.
Ear deformities
These deformities range in severity from minor shape problems to the absence of the ear, with accompanying hearing defects. Some can be managed shortly after birth by advanced nonsurgical molding techniques.
Repair of blood vessels and nerves
Microsurgery is a highly specialized technique in which surgery is performed using a microscope to repair blood vessels and nerves. Tissues can be moved from one part of the body to another to repair and reconstruct complex defects from trauma, tumors, or birth malformations that previously had been untreatable.