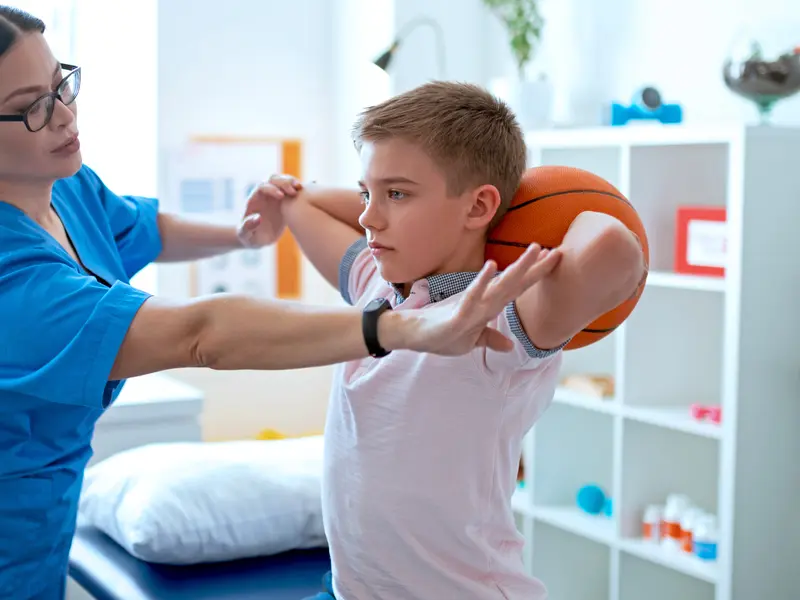 Restoring mobility to an affected area of the body immediately after medical treatment or surgery
Our Central Texas team of physical therapists wants your child to enjoy childhood activities, whether playing with friends or enjoying sports, so we focus on restoring their function after medical care.
Licensed physical therapists and physical therapist assistants work in the pediatric and neonatal intensive care units and the inpatient and outpatient clinics at Baylor Scott & White McLane Children's in Temple.
Physical therapists perform appropriate tests to evaluate neuromuscular, musculoskeletal and sensory-motor functions. After assessing a patient's situation, physical therapists develop a treatment plan to help them return to the highest level of function. This can be achieved by various techniques, including exercises to increase strength, endurance and coordination.
Therapists also educate patients and their parents on the importance of physical fitness and the relationship between health and nutrition and disease.
Our pediatric physical therapy services
Postinjury rehabilitation
Orthopedic or musculoskeletal rehabilitation, such as for broken limbs and injured joints
Neurological rehabilitation to help maintain balance and posture
Trauma rehabilitative therapy
Brain and spine rehabilitation, in coordination with other pediatric specialty services
Help patients to adapt both to assistive devices, such as walkers, used during treatment and to prosthetics
Family training and patient education for care needs after discharge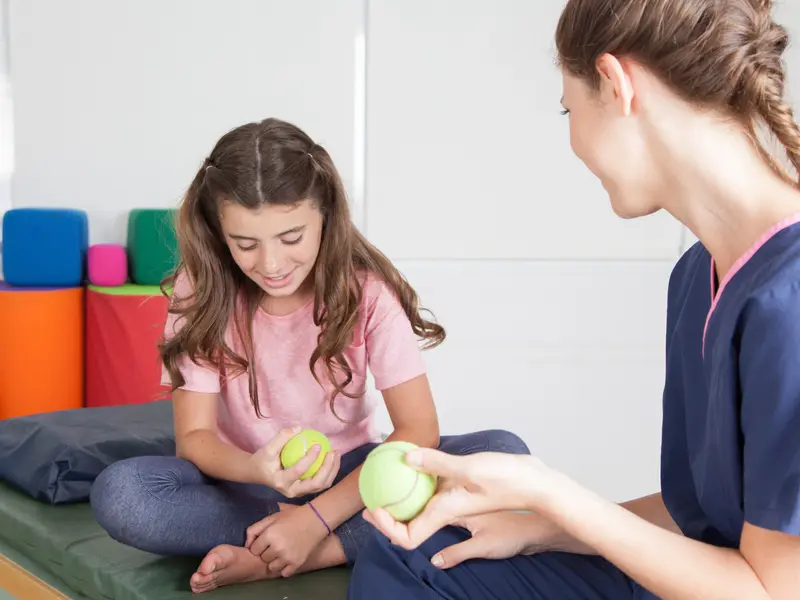 Seeing a pediatric physical therapist
A physician referral is required for physical therapy evaluation and treatment. Your pediatrician will refer you to a pediatric physical therapist if they suspect your child has an issue with the performance of daily activities.
You should contact your insurance company to learn about your child's coverage. Your insurance company may require therapy services to be authorized.