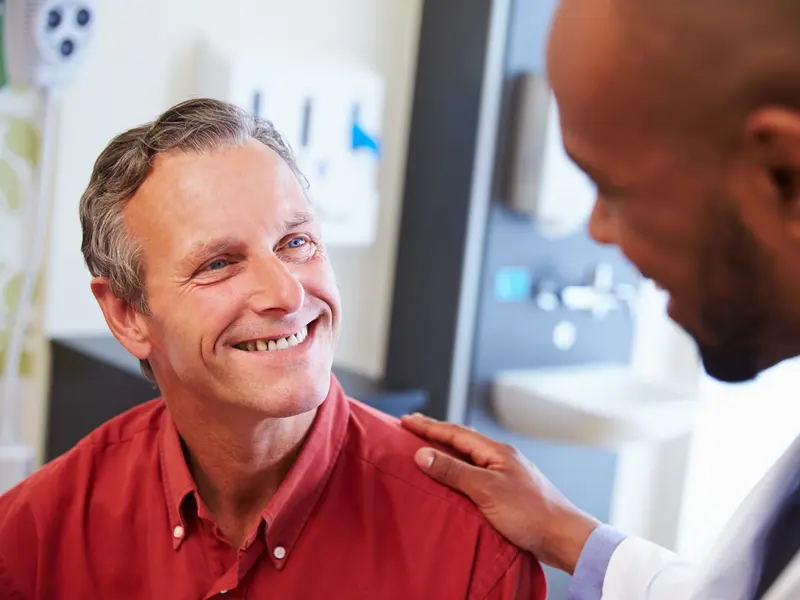 The first choice for a second opinion
Get a second opinion from one of the nation's most elite heart hospitals in Plano
As an award-winning cardiovascular treatment institution, Baylor Scott & White The Heart Hospital – Plano has been known for more than a decade for its advanced minimally invasive and surgical treatment of heart and vascular conditions and delivery of quality care and outcomes.
If you've been told there is no treatment option for your complex cardiovascular condition, or if an invasive procedure such as open-heart surgery has been recommended, getting a second opinion at our Plano heart hospital can not only give you peace of mind but may result in a less invasive treatment option.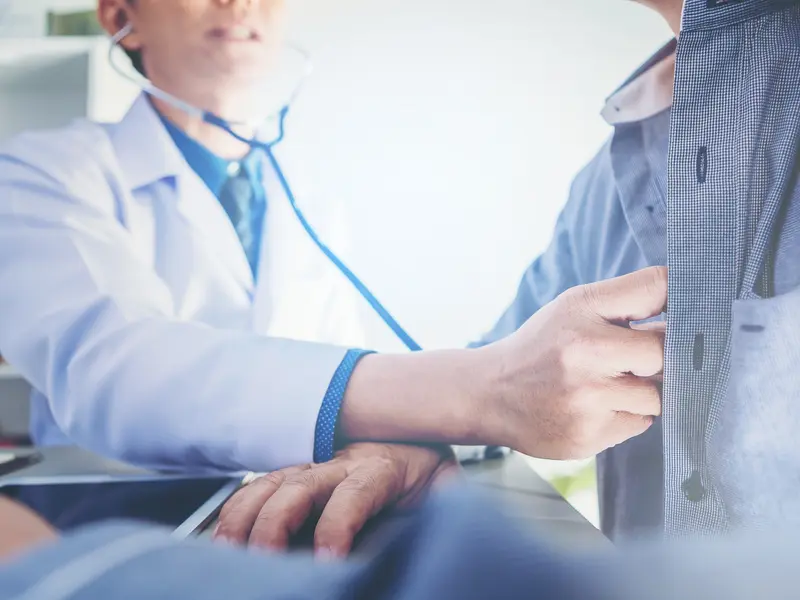 Know all of your options
Contrary to popular belief, many doctors welcome opinions from other physicians. In fact, the American College of Surgeons has deemed a second opinion before surgery as good medical practice.
Many times, an expert second opinion for a heart surgery can reinforce your current treatment strategy, providing comfort in moving forward. A second opinion may also result in less invasive treatment options or those that can be performed on an outpatient basis, potentially reducing pain, recovery time and cost.
Many people seek a second opinion from the doctors at our heart hospital in Plano based on:
A specific cardiovascular specialization that may be necessary
A higher level of experience from the physician and treatment team
A facility with a positive regional or national reputation
Access to new technology or innovative treatment options
Comprehensive, personalized recommendations
After meeting with you and conducting a thorough evaluation of your records, our heart care team will generate a comprehensive report prepared exclusively for you. Each report includes an overview of the cardiovascular team's opinion of your condition and your medical history, physical examination and testing (including images if appropriate). The report will conclude with our team's expert opinion about the best treatment option for you.
Physicians in the Second Opinion Center near you may consult with experts at one of the 10 specialty clinics at Baylor Scott & White The Heart Hospital – Plano. These heart clinics give them access to multidisciplinary teams that focus on subspecialties like heart failure, heart rhythm, heart valve/structural issues and even diabetic wound treatment. Patients will benefit from the expertise of these specialists, ensuring their second opinion has been thoroughly examined.
The Second Opinion Center experts may also recommend that patients participate in advanced research studies and clinical trials they qualify for underway at Baylor Scott & White The Heart Hospital – Plano.
In addition to an examination of your case
Cardiovascular patients may undergo simple or complex diagnostic tests at our Plano heart hospital, such as:
CT scans
Echocardiograms
Nuclear medicine studies
Exercise stress testing
Vascular testing for circulation problems
Pulmonary function tests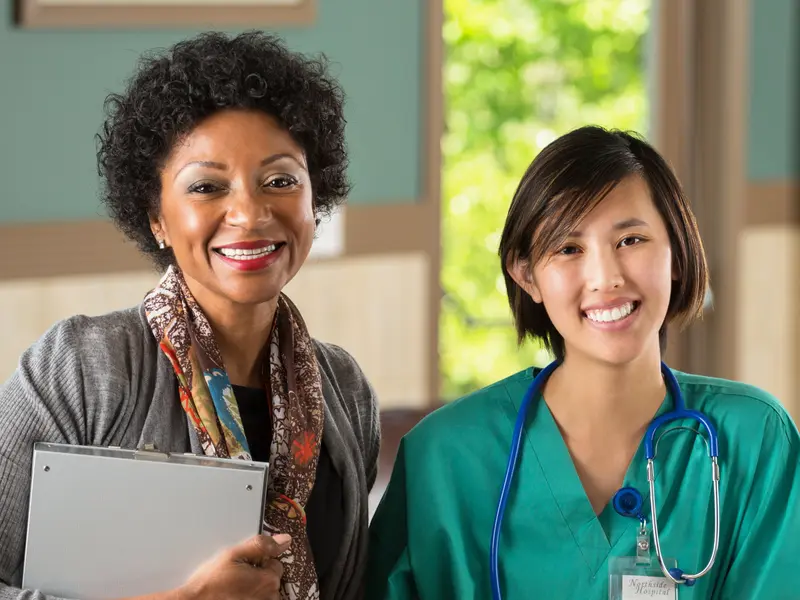 Navigating your treatment options
The Cardiovascular Second Opinion Center provides each patient with a personal second opinion nurse coordinator.
Health insurers frequently cover second opinions for medically necessary procedures and, in some cases, even require them prior to approving coverage for treatment.
Your nurse coordinator can pre-determine any coverage issues to help you avoid unnecessary costs. The coordinator will also arrange the transfer of all your previous medical records and perform a remote telemedicine visit for your initial appointment to determine the need for travel for a face-to-face visit.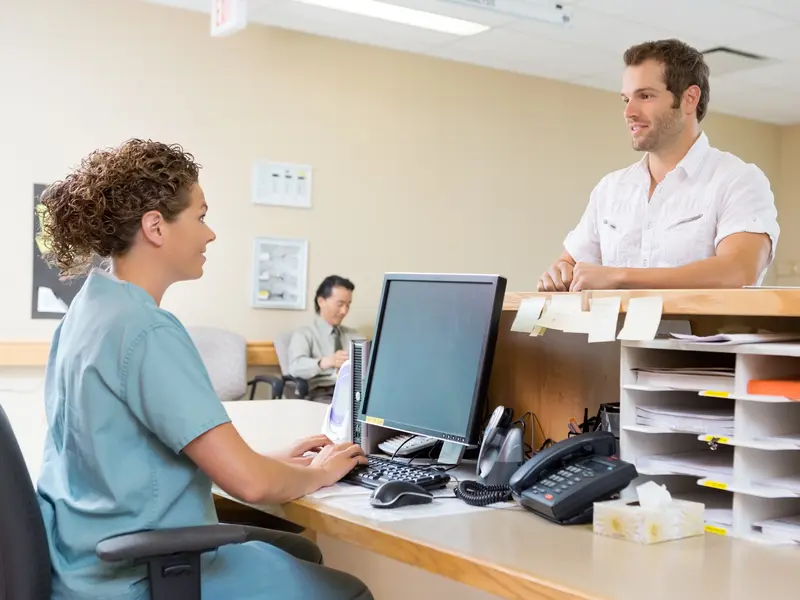 One-stop-shop
Our team aims to make your visit convenient and efficient
For guests traveling from out of town, our cardiovascular Second Opinion Center in Plano offers a convenient one-stop-shop approach. If multiple visits and appointments are required based on a patient's condition, our team will make every effort to consolidate them into one day.
In addition, our team will make recommendations for nearby hotels that offer specialized pricing for The Heart Hospital - Plano patients and resources for restaurants, tourist attractions, and things to do in the area.
What you can expect
Each patient's case is unique. Our recommendations will include the preferred course of action for treatment and guide patients through the next steps in their journey.
Our goal is to either validate the original treatment plan or provide patients with alternatives that may be best suited for their individual needs.
Our cardiovascular team will follow-up with your physician and discuss the recommended treatment plan with them.
The most common scenarios after receiving a second opinion at our heart hospital in Plano are:
The patient is referred back to their primary physician to continue with the originally planned treatment
The patient could be referred to a physician in their hometown area who would be appropriate to care for them
The patient could be treated by both their primary physician and a physician on the medical staff at Baylor Scott & White The Heart Hospital – Plano to coordinate specialized care
The patient could be treated by a physician on the medical staff of our Plano heart hospital and referred back to their hometown physician who will follow up with them on a scheduled basis
The patient may come back to the Second Opinion Center for a follow-up appointment
Nationally ranked cardiovascular care 
Baylor Scott & White The Heart Hospital – Plano
has been recognized in the top 1% percent of hospitals for cardiovascular surgical quality and outcomes, as well as being ranked one of the most elite hospitals in the nation by leading medical organizations. We perform the third-largest number of mitral valve surgeries, the fourth-largest number of coronary artery bypass (CABG) surgeries in the nation and the seventh-largest number of robotic surgeries in the world.
Explore Baylor Scott & White The Heart Hospital
Discover the resources that set us apart from other heart hospitals. Here's what choosing us can do for you and your loved ones.