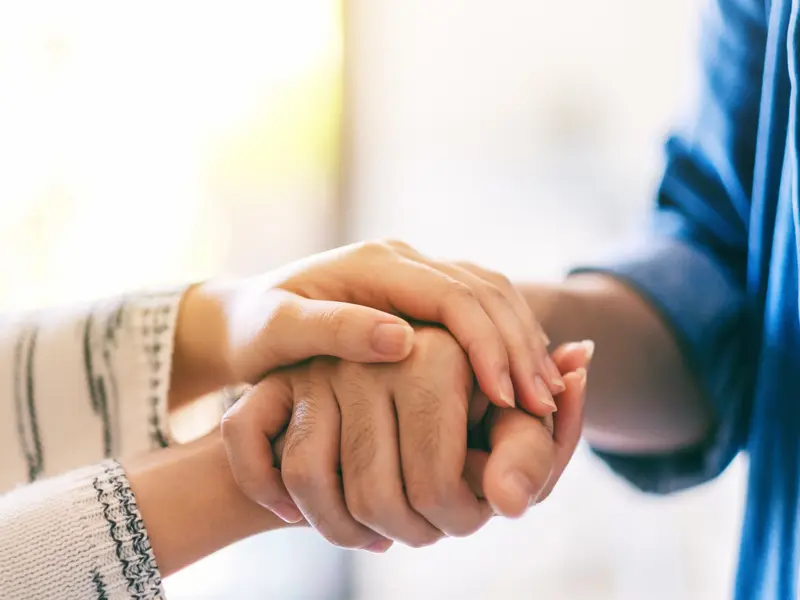 We are here to serve as your advocate
The palliative care team at Baylor Scott & White The Heart Hospital – Plano partners with you to enhance communication and support throughout your treatment, whether you have just been diagnosed or have completed therapy.
Our multidisciplinary team is led by a board-certified palliative care physician and consists of advanced practice nurses, social workers, pastoral care and child-life specialists with experience and training in palliative care—all working together to guide and support your care.
Our services
Palliative care is offered in both inpatient and outpatient settings. Some of the palliative care services we provide in Plano include:
Coordination of care and advanced care planning
Counseling for treatment choices
Social services
Pastoral care
Counseling to help children and grandchildren cope
Physician consultation
Symptom and pain management
Assistance in planning after-hospital or at-home care
Assistance in establishing advanced directives and medical power of attorney
About supportive palliative care
Palliative care does not take the place of your regular treatment; palliative care works in tandem with your regular treatments and with the specialists coordinating your care.
The goals of palliative care are to improve quality of life through symptom and pain relief, as well as provide emotional support and disease management for you and your family. Our Plano palliative care team partners with you to diminish your stress, anxiety and depression in the face of serious illness.
Who can benefit from palliative care?
Many people with life-limiting illnesses can benefit from supportive palliative care services, including those with:
Heart failure
Cerebrovascular accidents
Cardiac amyloidosis
End-stage coronary artery disease that does not have further interventional options
Coronary disease
Valvular heart disease that has advanced to a point where there are no further treatments
Is palliative care the same as hospice care?
Palliative care is different from hospice care in that it is for anyone with a serious illness at any stage. Palliative care can serve as supportive care even when you are undergoing treatments that are working to cure you, such as chemotherapy or radiation therapy. Hospice care is for terminally ill patients who are no longer receiving curative care.
Supportive palliative care services can serve as a bridge to hospice care and to help you or your family member prepare for the next stage of an illness.
Explore Baylor Scott & White The Heart Hospital
Discover the resources that set us apart from other heart hospitals. Here's what choosing us can do for you and your loved ones.