Having a baby? How COVID-19 testing works for labor and delivery patients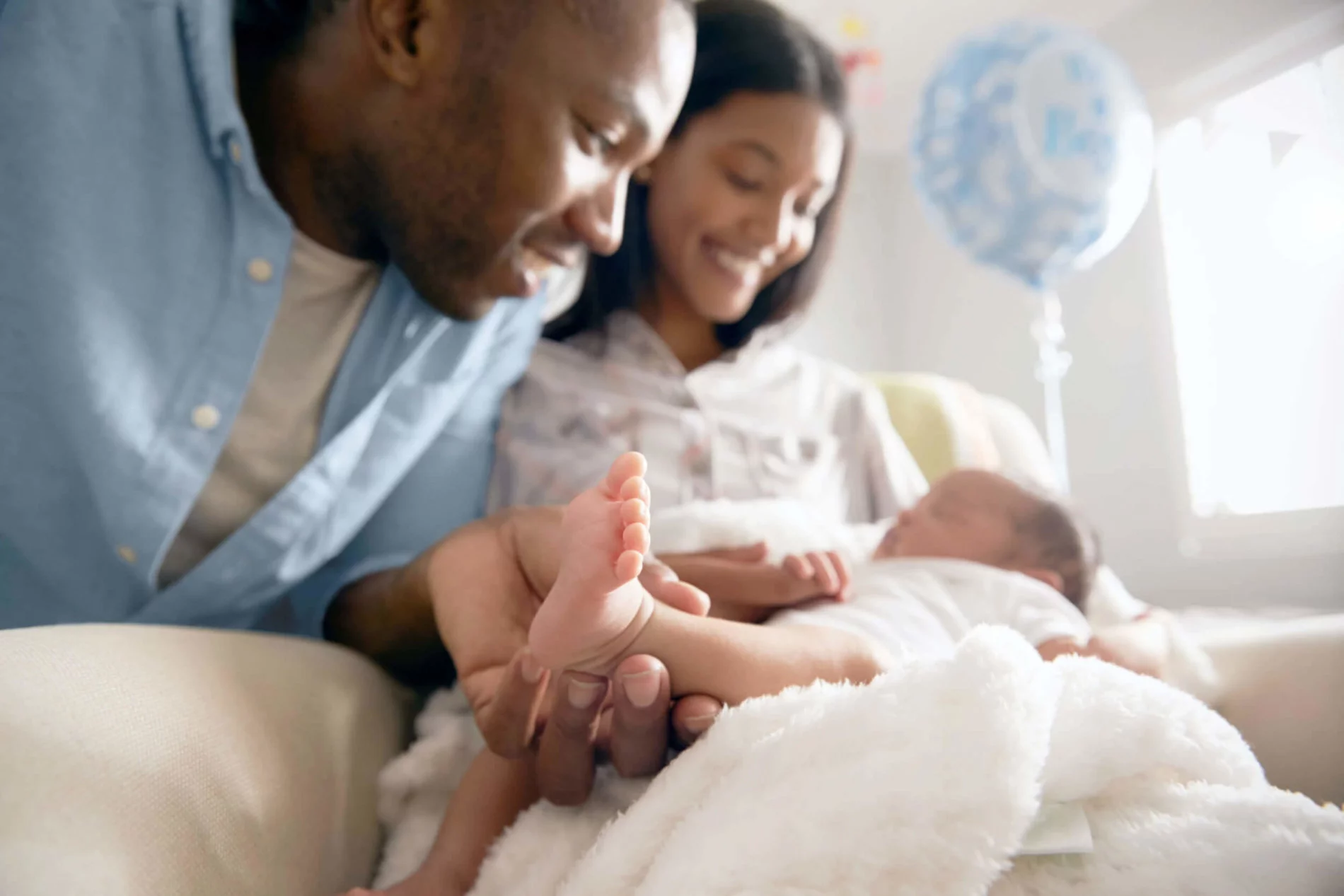 With an impending due date or scheduled delivery during the COVID-19 pandemic, you probably have a laundry list of questions about what to expect and how to prepare.
You're likely already aware of the need for COVID-19 testing, either prior to your scheduled cesarean section (C-section) or induction, or upon admission to the hospital.
But what should you expect from COVID-19 testing? Let's clear up any questions you may have about how the testing process works.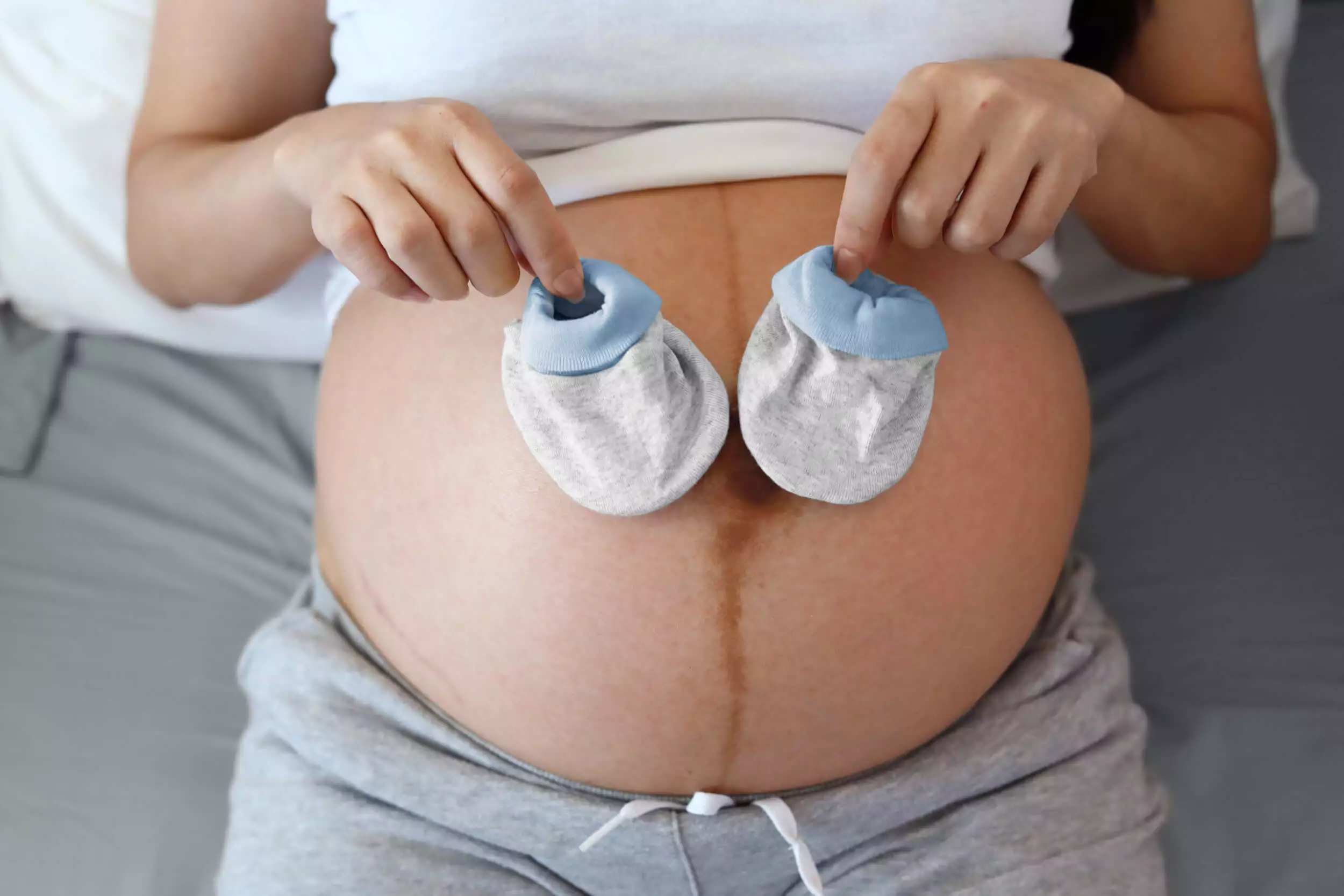 Why do I need a COVID-19 test?
For everyone's safety, all labor and delivery patients will be tested for COVID-19. This is a precautionary measure to help protect all patients, staff and visitors within our doors. Through our COVID-19 Safe Care plan, we're taking enhanced measures to continue providing a safe environment for everyone.
Although you may not feel sick, it's imperative to get tested anyway. Some people infected with COVID-19 do not have any symptoms, or very mild symptoms. These people can spread COVID-19 to others without knowing it.
When and where do I go for testing?
For scheduled C-sections and inductions
If you have a scheduled C-section or induction, you will need to be tested for COVID-19 48 hours (2 days) beforehand. A healthcare team member will tell you where and when to go for testing.
For all other deliveries
If you do not have a scheduled delivery (or go into labor prior to your scheduled delivery), you'll be tested for COVID-19 upon admission to the hospital. Your partner or support person can also expect to be screened, but not tested, for COVID-19.
How will I be tested for COVID-19?
Here's what you can expect during testing: A healthcare team member will put a long swab into one of your nostrils until it touches the back of your nasal cavity, gently turning and moving the swab to get a sample of fluid for the test. The swab will be removed after a few seconds. This test, called a nasopharyngeal swab, is an approved test for COVID-19.
What if I test positive for COVID-19?
A positive test means you have an active COVID-19 infection. If you are not yet at the hospital, a healthcare team member will call you if your test is positive and tell you how to care for yourself and protect others. We also are required to notify your local health department of a positive COVID-19 test.
But don't worry, whether you test positive or negative prior to delivery, our care teams are equipped to make sure you have a safe, happy delivery experience you can always cherish.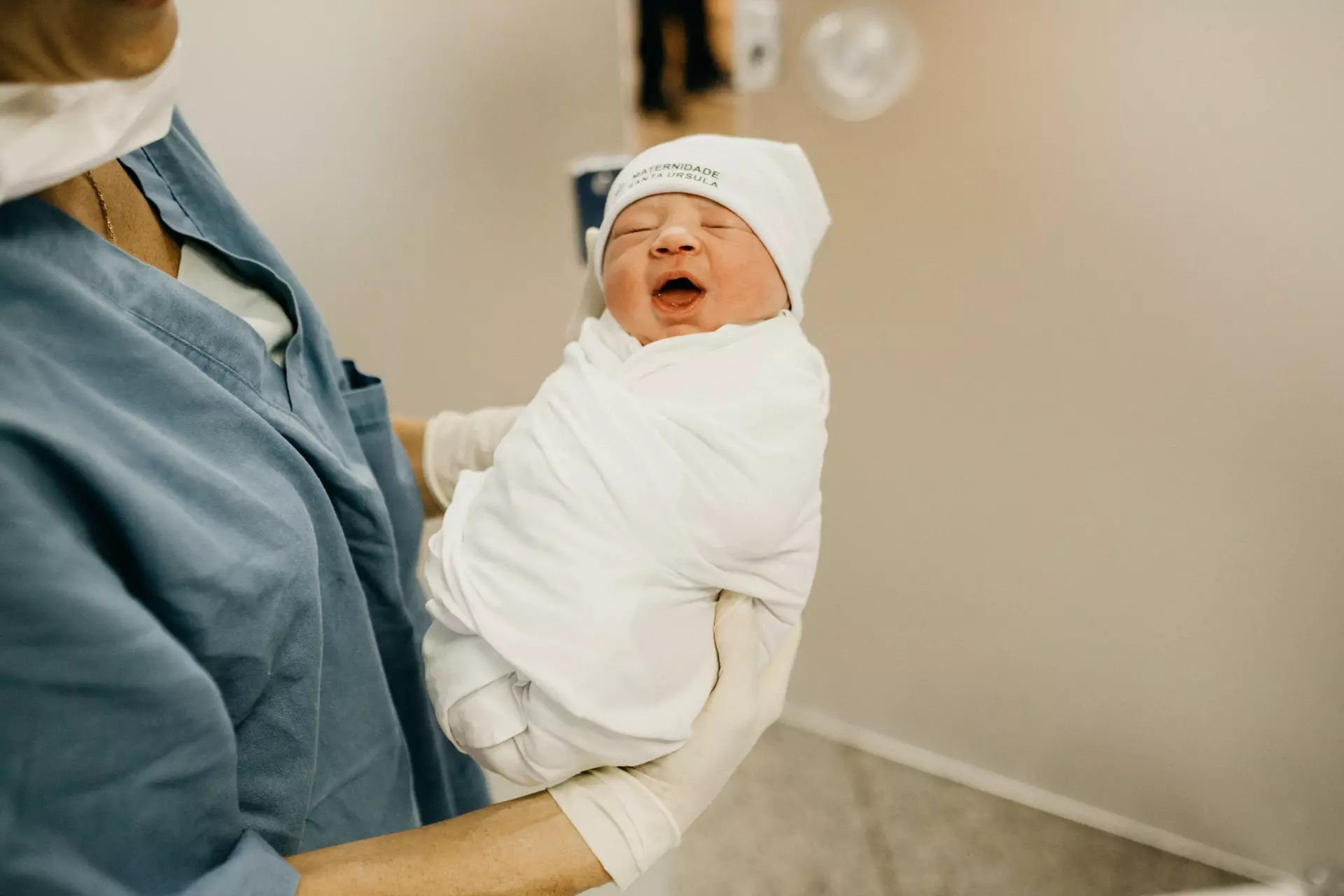 If you do test positive, we will take additional precautions for your surgery, procedure or delivery. You can expect to labor and recover in a designated area reserved for mothers who have tested positive for COVID-19.
Keep in mind that if you have tested positive, you will be advised to take extra precautions when caring for your newborn, including maintaining a reasonable distance and wearing a face mask when breastfeeding. Infants born to mothers who have tested positive for COVID-19 may be tested 24 hours and 48 hours after delivery.
What if I test negative for COVID-19?
A negative test means you probably do not have a COVID-19 infection. You will not get a call if your test is negative prior to a scheduled delivery. You should come to the hospital for your surgery or procedure as scheduled. Please note, some people have a negative test when the test is done in the first several days after becoming infected.
What should I expect in the hospital?
Maternity patients are allowed one visitor, and all patients and visitors are required to wear masks.
Healthcare team members will always wear masks, as well as other personal protective equipment (PPE) as needed.
Mothers are encouraged to breastfeed. Follow these guidelines to breastfeed safely during COVID-19 based on recommendations from the Centers for Disease Control and Prevention and the American Academy of Pediatrics.
Patients who have tested positive for COVID-19 will be cared for in a designated area with enhanced safety precautions.
You can learn more about what to expect during your upcoming delivery, here.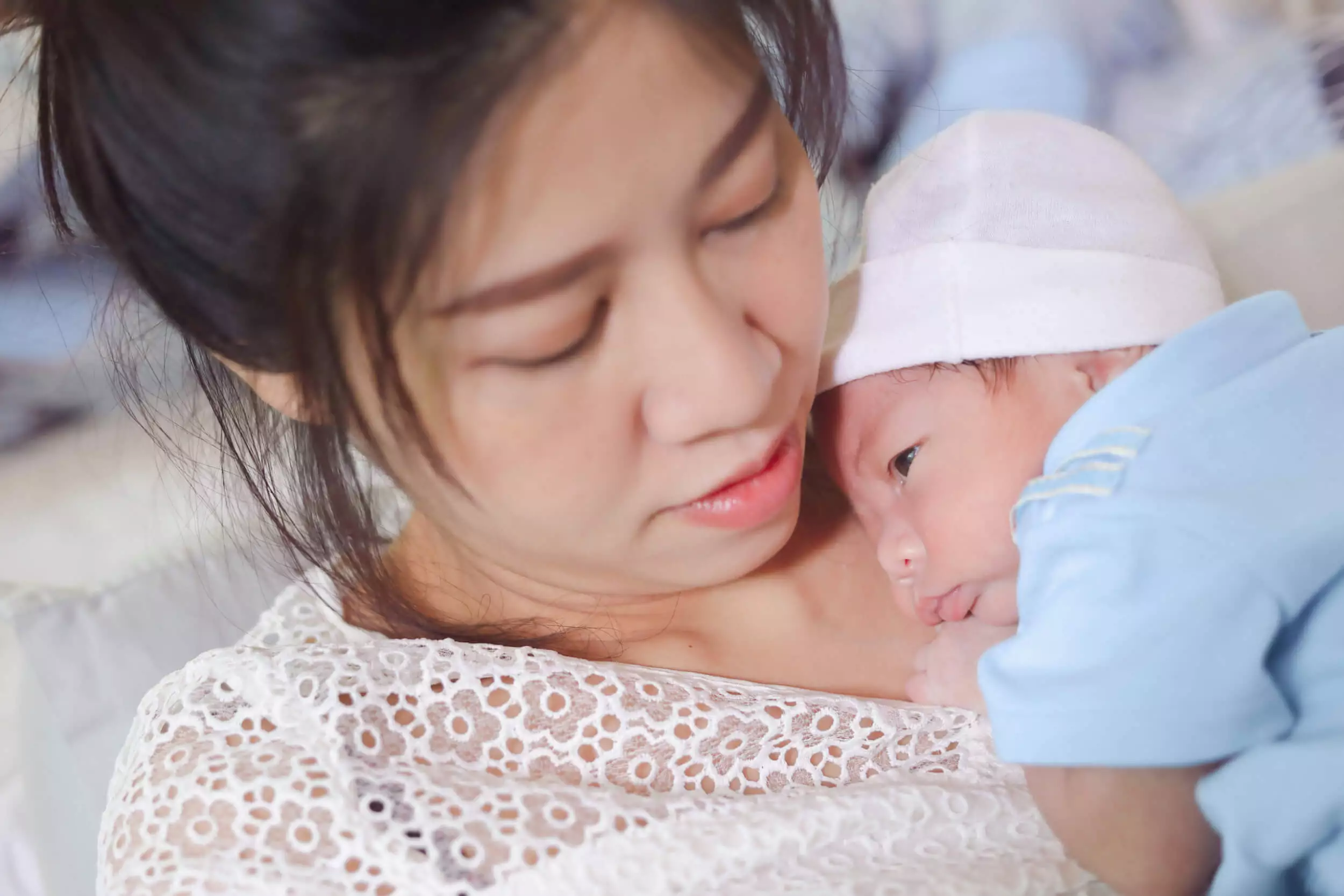 Is the hospital safe for me and my baby?
Our COVID-19 Safe Care plan includes new preventive measures and innovative offerings to keep everyone within our doors safe. As part of this:
All patients are screened for COVID-19.
Visitor policies are limited and all approved visitors are screened for COVID-19.
We offer virtual waiting rooms, allowing clinic patients and loved ones of hospital or surgery patients to get updates by phone calls and text messaging.
Virtual care options are available for some patients before and after surgeries and procedures when appropriate.
All patients, approved visitors and staff wear masks inside our facilities.
We use enhanced cleaning and touch-free protocols, including UV-light disinfection and paperless registration.
We offer a COVID-19 home monitoring digital care journey through MyBSWHealth to support those diagnosed with COVID-19.
What if I start having symptoms of COVID-19 after I am tested?
Please call your OB/GYN's office or clinic if you are experiencing symptoms prior to your delivery. Tell them when your C-section or induction is scheduled and ask them to tell your doctor that you have symptoms of COVID-19. Follow your doctor's instructions about when to come to the hospital for your scheduled C-section or induction.
People infected with COVID-19 may have one or more of these symptoms, although it is important to keep in mind that symptoms vary:
Fever
Cough
Shortness of breath
Sore throat
Weakness
Muscle pain
Diarrhea
Vomiting
Chills
Loss of taste or smell
What can I do to protect myself from COVID-19 before my delivery?
In the days before your scheduled delivery or due date:
Stay home as much as possible.
If you must go out, stay at least 6 feet away from other people.
Wear a cloth face mask if you go out.
Wash your hands often with soap and water for at least 20 seconds, especially after going to a public place or after blowing your nose, coughing or sneezing.
Use alcohol-based hand sanitizer if soap and water are not available.
Do not touch your eyes, nose or mouth with unwashed hands and avoid close contact with people who are sick.
Clean and disinfect frequently touched surfaces daily. This includes tables, doorknobs, light switches, counters, handles, desks, phones, keyboards, toilets, faucets and sinks.
Other questions about COVID-19?
Having a baby should be a time of excitement and joy, not worry or fear. If you have concerns about your upcoming delivery or how to protect yourself from COVID-19, talk to your OB/GYN. We are here to help answer your questions and prepare you for a happy, healthy delivery.
It's normal to have questions when you're expecting. Get the answers you need to prepare for a safe and healthy delivery.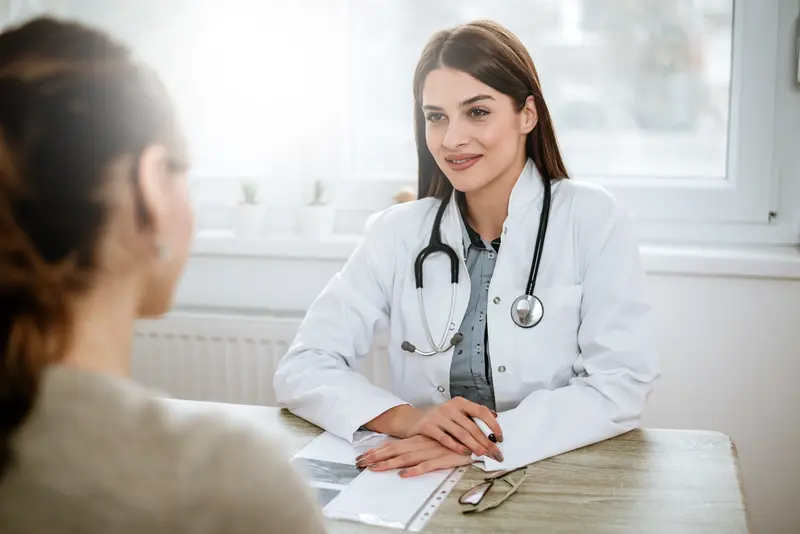 We make it easy.
Healthcare doesn't have to be difficult. We're constantly finding ways to make it easy so that you can get Better and stay that way.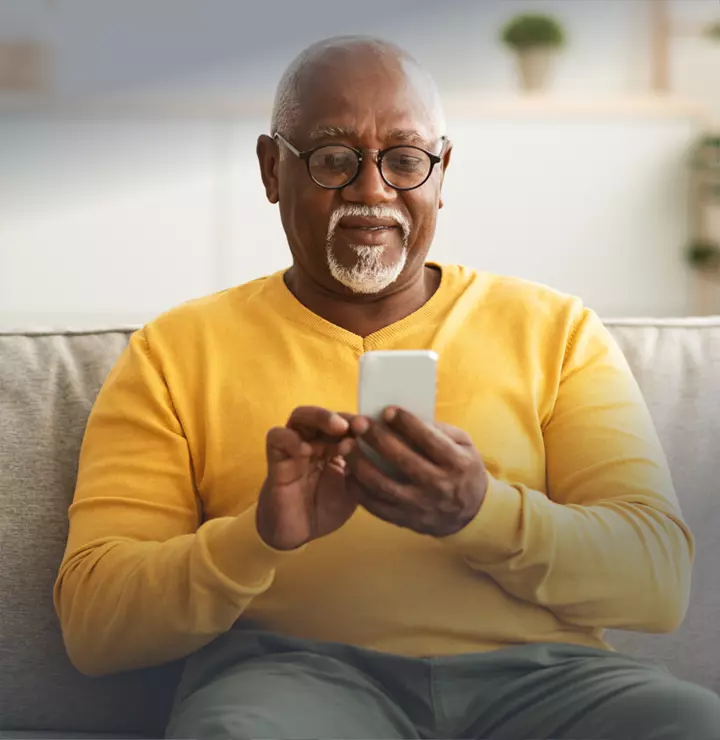 Better

tools make it easier
We all have different healthcare needs. Handle them your way with the MyBSWHealth app. Download the app today and take a hands-on approach to your healthcare.