Heart transplant patient runs marathon one and a half years after surgery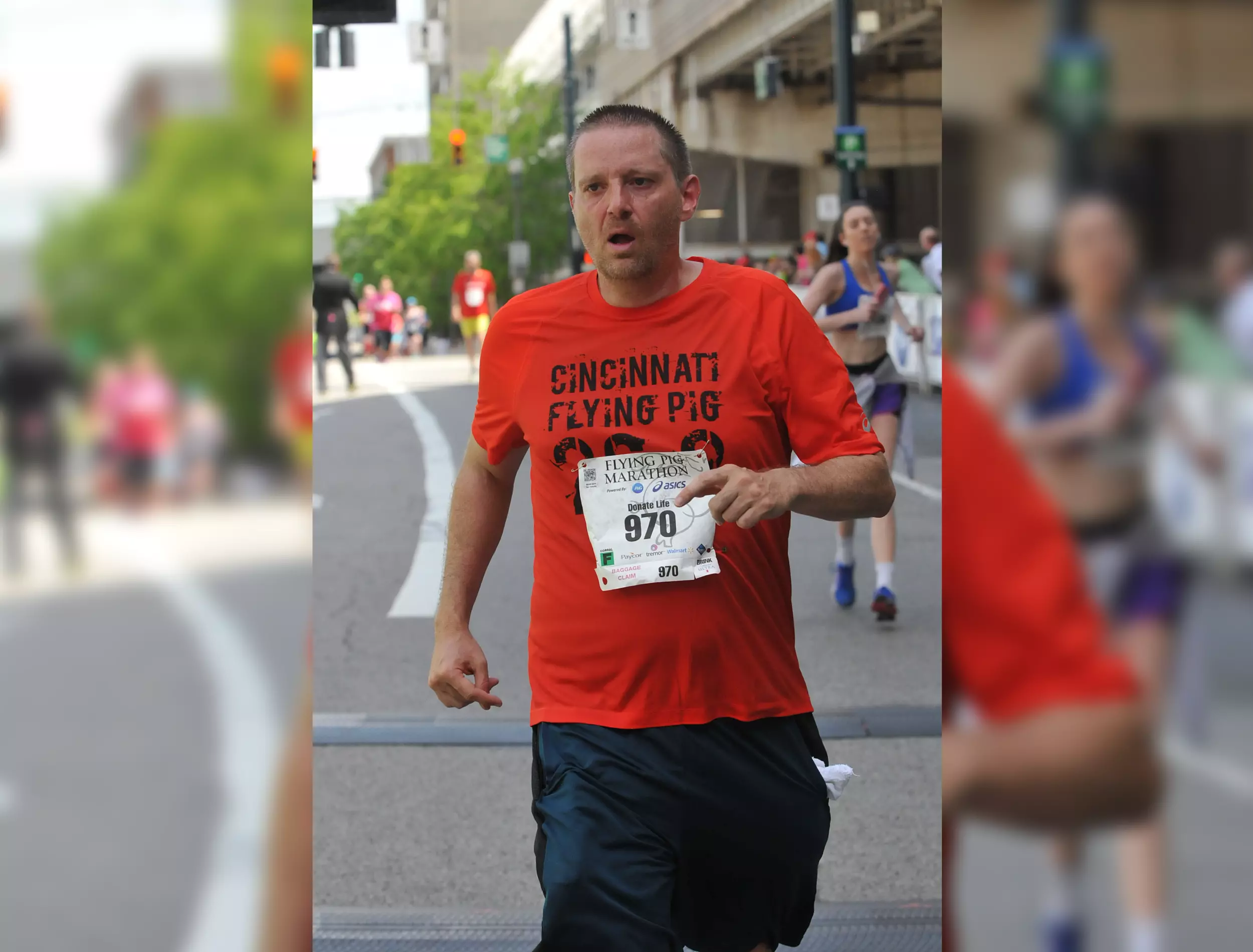 I was born with a congenital heart defect. Transposition of the great arteries (TGA) is a condition where my pulmonary artery and aorta were in reverse position, preventing oxygen rich blood from pumping into my body.
TGA babies have a blue tint to their skin due to their poor circulation garnering the nickname blue babies. At the time of my birth the condition was considered fatal, but Cincinnati Children's happened to be performing a new open heart surgery to alter the anatomy of the heart by rerouting the walls of the heart to create proper blood flow throughout the body.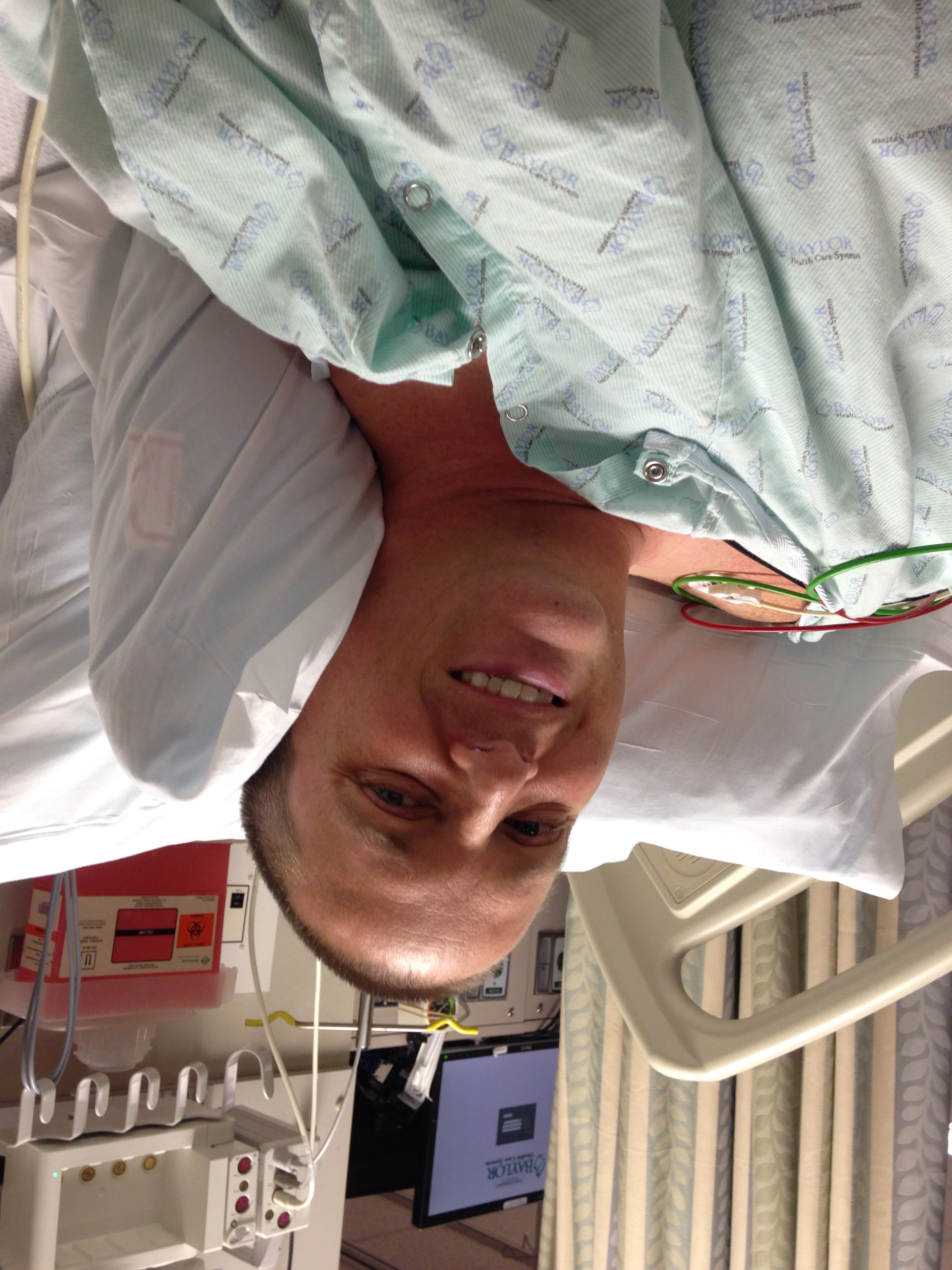 After undergoing surgery, my skin immediately took on a pinkish hue, and I became as lively as any other 3-year-old. I went on to have a relatively normal childhood. I graduated from high school, college and grad school. I taught junior high and high school history for ten years. My wife, Tricia, and I have been married for twenty years and live in Rowlett, Texas. We have three healthy daughters.
Though the procedure saved my life, it placed the majority of my heart's work on the weaker ventricle (my right ventricle). Therefore, my heart wore out quicker than a normal functioning heart. In December of 2010 I went into heart failure and was transferred to Baylor Jack and Jane Hamilton Heart and Vascular Hospital. I came to the hospital afraid and depressed, but the medical staff immediately stabilized my heart and gave me assurance that I could live a normal life until a transplant was needed.
After the diagnosis, I taught another four years, coached football, started a varsity baseball program and led students on two European spring break trips.  By the spring of 2014, however, my heart had declined to the point of needing transplant. After countless assessments and blood draws, I was accepted into the Baylor University Medical Center at Dallas transplantation program.
I was standing two days after the surgery and walking on the third.
Forty-five days after I was placed on the waiting list, I received a heart transplant. Although the Baylor transplant team had never transplanted a heart into a transposition patient before, my surgery was a complete success. I was standing two days after the surgery and walking on the third. I was released to go home six days after surgery, and since have had no issues with rejection.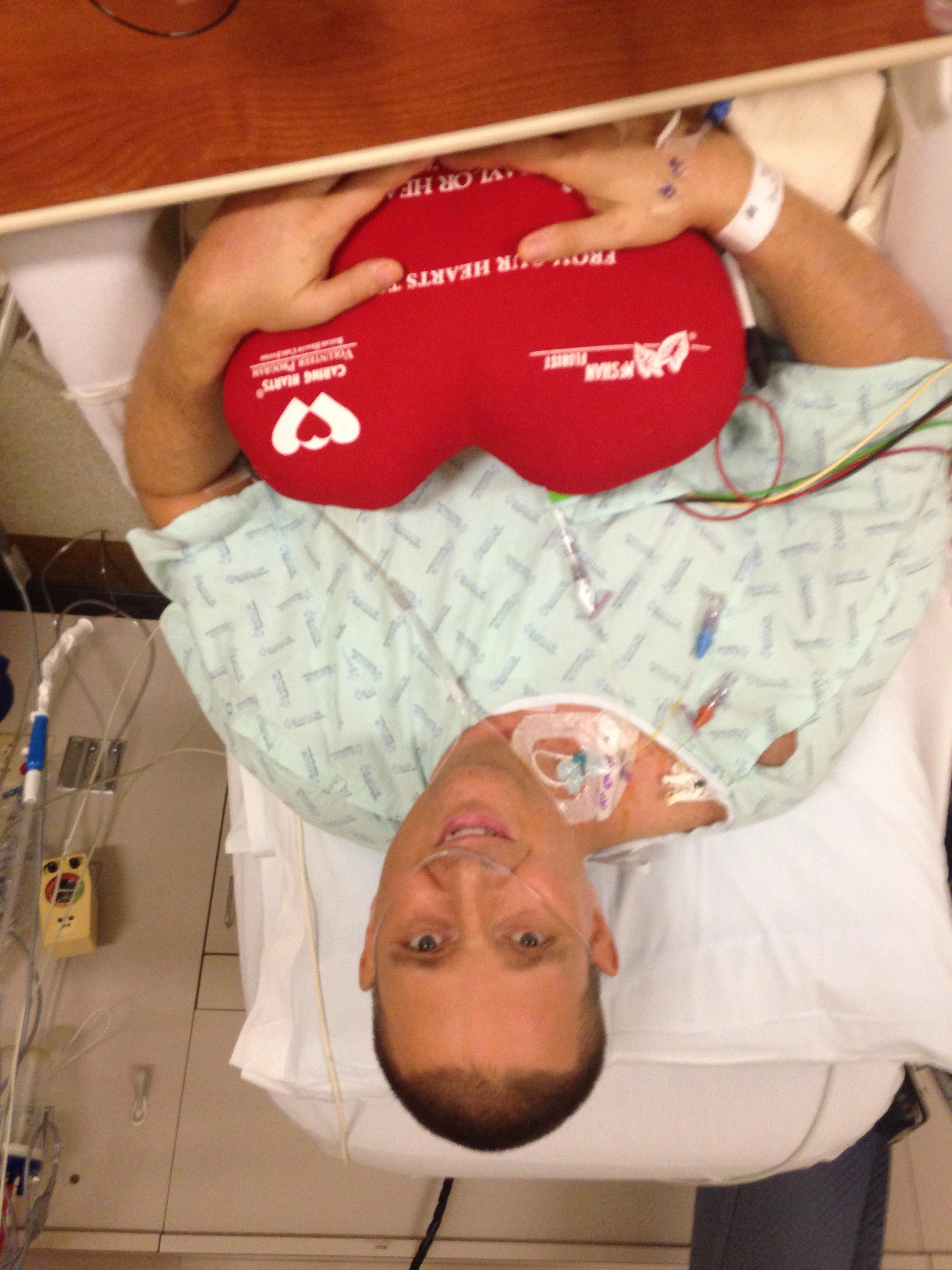 As a child, I was restricted from participating in any sports with heavy cardiovascular activity. Prior to the transplant, I had never run two miles at one time. I envied runners who seemed to run effortlessly, but I associated running with pain and burning lungs. Therefore, while I was on the waiting list for a heart I set the goal of running a full marathon. I walked an hour every day leading up to the surgery to keep my legs as strong as possible. The second day after the surgery I was on my feet and walking the halls of the hospital.
When I went to cardiac rehabilitation at the Baylor Tom Landry Health and Wellness Center, I informed the staff of my desire to run a marathon. They were very supportive, encouraging and challenging me every day. They also regulated and monitored my training so that I did not push myself too much too soon. At first, I walked as fast and as long as the staff would allow me.
I was pleasantly surprised at the strength of my heart and the ease at which I could breathe while running.
Eight weeks after surgery I was permitted to run. My 43-year-old legs were slow to adapt to the new heart, but I was pleasantly surprised at the strength of my heart and the ease at which I could breathe while running. Before I completed rehab I was convinced I could complete a marathon if continued to put in the work.
I ran on my own and continued to get stronger.
Six months after the transplant I ran a 5k. With the company of two of my former students, I ran a 10k and a half marathon in the Dallas area. We set our sights on a full marathon and wanted to go somewhere special. Cincinnati, Ohio, was a natural choice. On May 1, 2016 I ran The Flying Pig Marathon in Cincinnati, just one year, six months, twelve days after the surgery. By the fifteenth mile the hilly course had taken its toll and my legs were sapped. By the twenty-second mile every leg muscle and ligament felt strained, pulled, or torn, but the skyline finally appeared on the horizon, grew larger and welcomed me to the finish line., but it wasn't until we were Uber-ing back to the hotel that I realized that, amidst the agonizing morning of my decimated legs, throbbing feet and scorching thirst, I had not worried about my heart once the entire race. I was never short of breath and my lungs were never burning.
I broke no records, there was more jogging than running — and more walking than I like to admit, but I did something I had never dreamed possible. Initially I thought I would stop running after the marathon, but I am already getting the itch to run the upcoming Dallas or Houston marathon. I am confident I can improve my time significantly.
I am forever indebted to my heart donor, who gave me a world class heart, and the dedicated staff at Baylor Scott & White Health who save people like me every day. Baylor is on the cutting edge of technology and is making large strides every day. They are true heroes. On behalf of my family and myself, thank you!
Take this quiz and find out your heart disease risk today.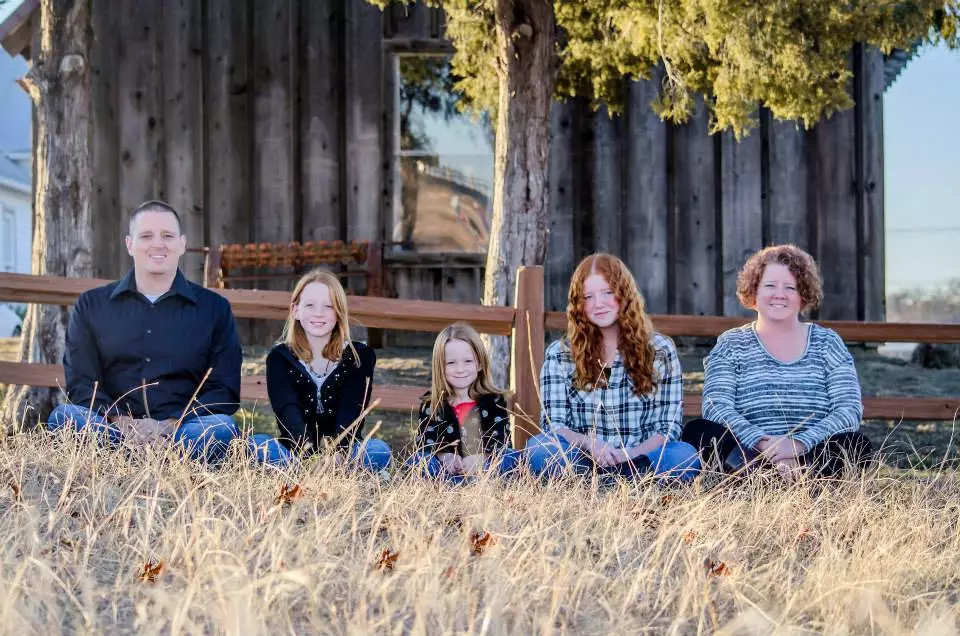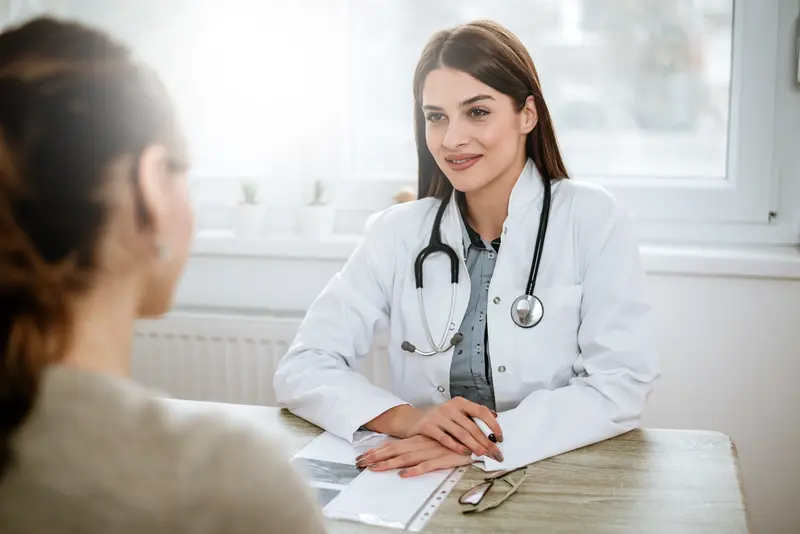 We make it easy.
Healthcare doesn't have to be difficult. We're constantly finding ways to make it easy so that you can get Better and stay that way.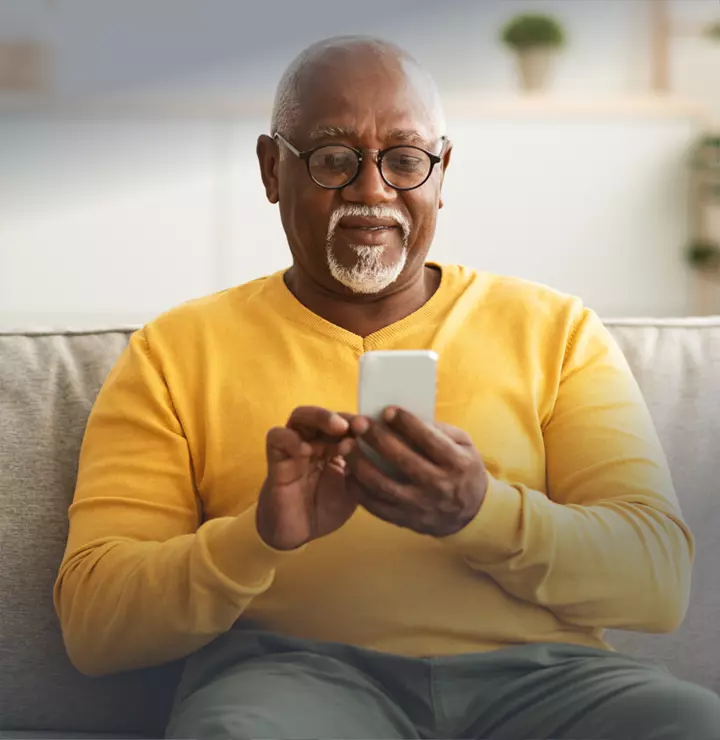 Better

tools make it easier
We all have different healthcare needs. Handle them your way with the MyBSWHealth app. Download the app today and take a hands-on approach to your healthcare.