How a high-tech device could diagnose joint disorders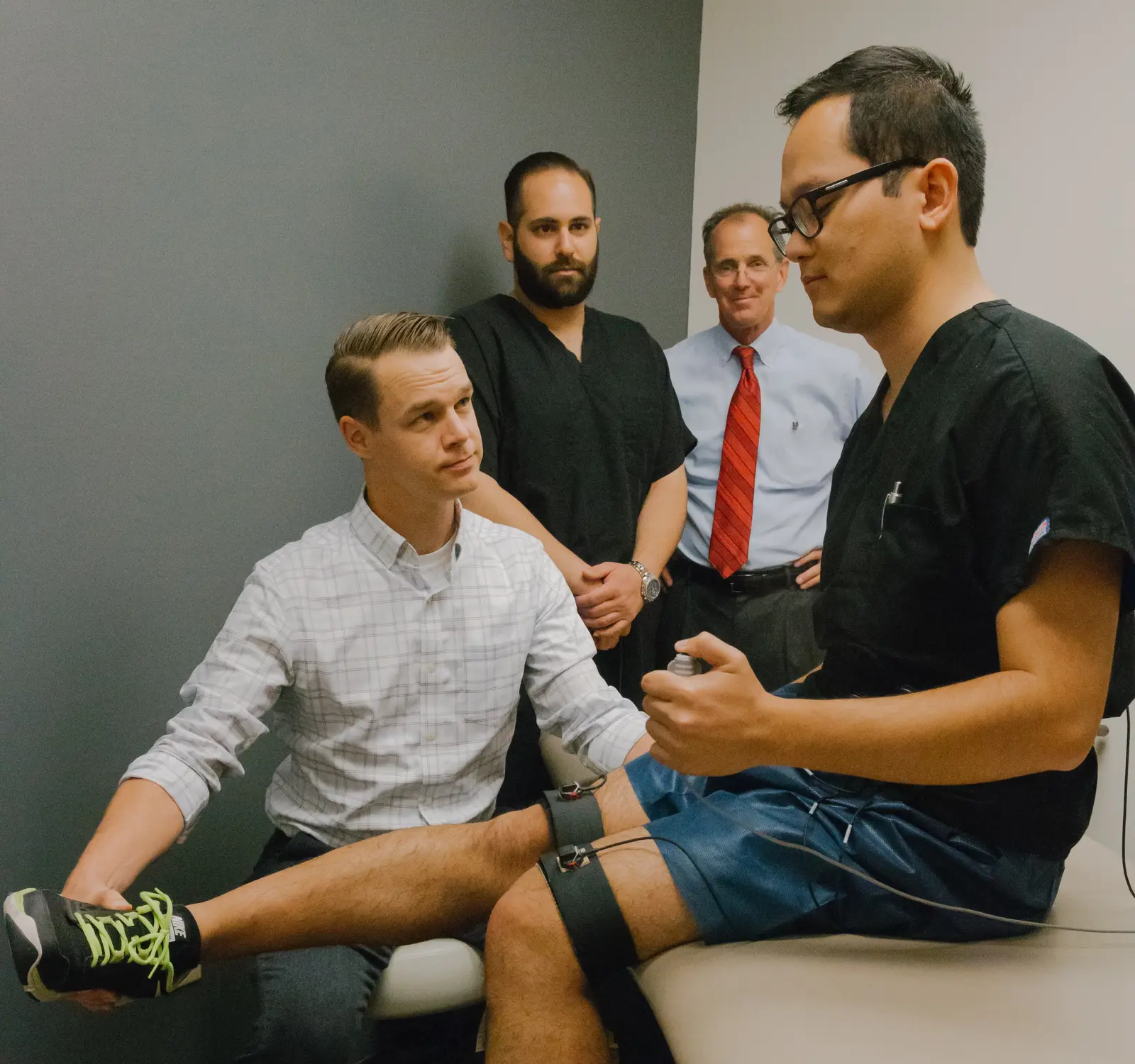 When you've got hip pain, diagnosis can be complex. Interactions of the various muscles, tendons, ligaments, vessels and bones need to be thoroughly examined to determine the source.
But a new, high-tech wearable device developed by researchers at Baylor Scott & White Health is making diagnosis easier and more precise.
The bodysuit contains special sensors that are positioned around a patient's troubled joint to monitor motions of basic movements like extending a leg or bending over. Patients press a remote control when they feel pain. All the data is relayed to a nearby computer, and within minutes, you've got three things: a probable diagnosis, the effectiveness of potential treatments and how that diagnosis may evolve in the future.
It may sound like science fiction, but this patent-approved suit has real potential for getting patients the relieve they need.
Faster Diagnoses, Better Outcomes
We're calling the device the Automated Diagnostic System (ADS), and it's a large step in our field of joint care.
Powered by 3D motion capture (the tech that brought Gollum to life in The Lord of the Rings), the ADS gives patients access to something they've never had before — faster diagnoses with the laser-sharp calculation of a high-tech machine.
It blends self-reported pain measures ["Ouch! Feel pain? Press the remote control"] with real-time 3D images of a patient's joint to identify a likely diagnosis based on two things: 1) How painful certain activities were for them, and 2) What their joints looked like when doing them.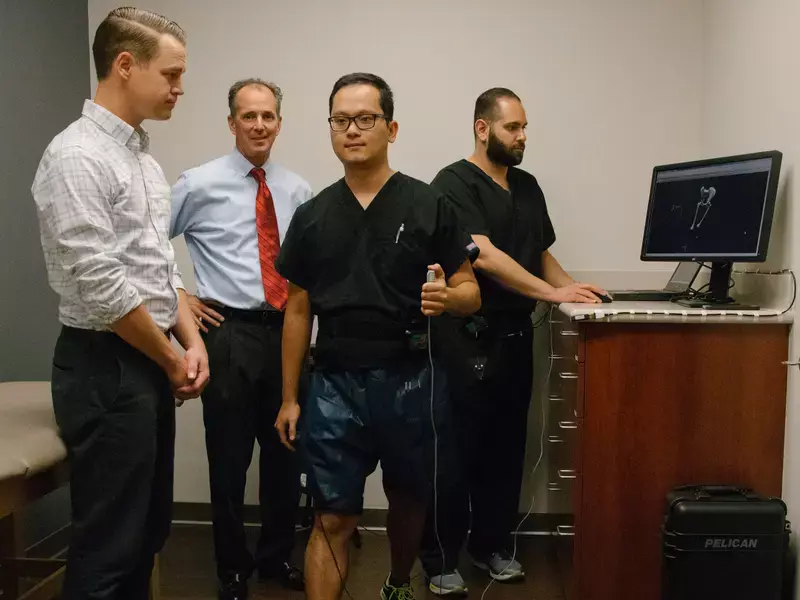 The system combines that information with data from other patients with similar disorders. The result is a large amount of information that — when plugged into special algorithms — calculates what's wrong in approximately 10 minutes.
The process also includes a special (and proprietary) physical exam. In the future, we hope to package everything into a cloud-based system that would make it easier for general care providers to spot orthopedic problems, and distinguish complicated problems such as sorting back pain from hip pain.
This research team — which also includes Anthony Khoury, Dat Nguyen and Lane Erickson — has only just begun using the ADS with patients at the hip preservation center. So far, we've seen accurate diagnoses and reduced false positives. We studied the device specifically for posterior (backside) hip problems, but we're also working on configuring the ADS for other hip issues, plus the knee and shoulder.
The Future of Joint Tech
As the hip preservation center grows, our team will expand the ADS for different joint problems. At the same time, we're working with computer scientists and software programmers for a commercial version so that everyone can access it in the future.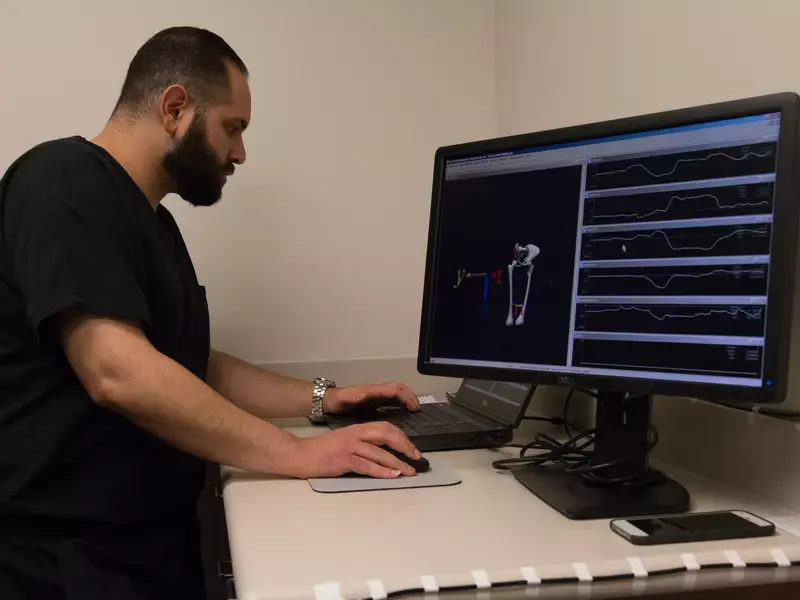 Until then, we're encouraged by early results of the ADS, and thrilled to give Baylor Scott & White Health patients first access to it in order to slow or stop the progression of a degenerative hip disease and return them to an active lifestyle.
How's your knee health? Take this quiz and find out.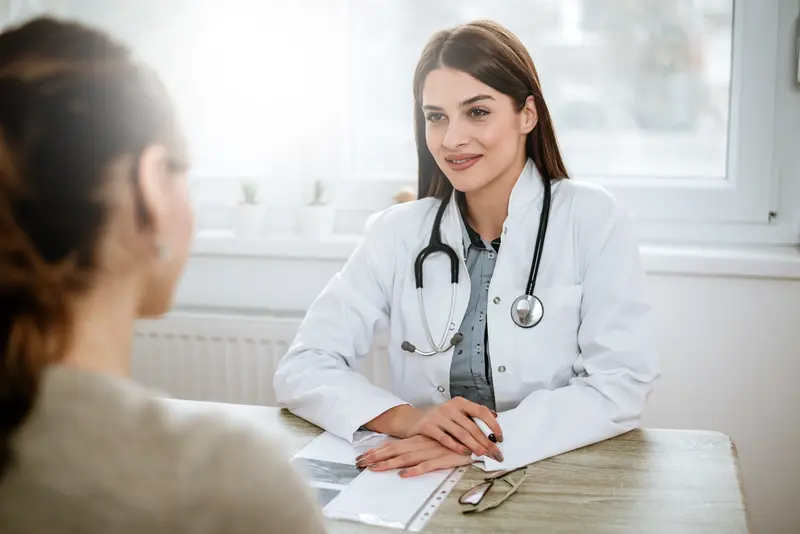 We make it easy.
Healthcare doesn't have to be difficult. We're constantly finding ways to make it easy so that you can get Better and stay that way.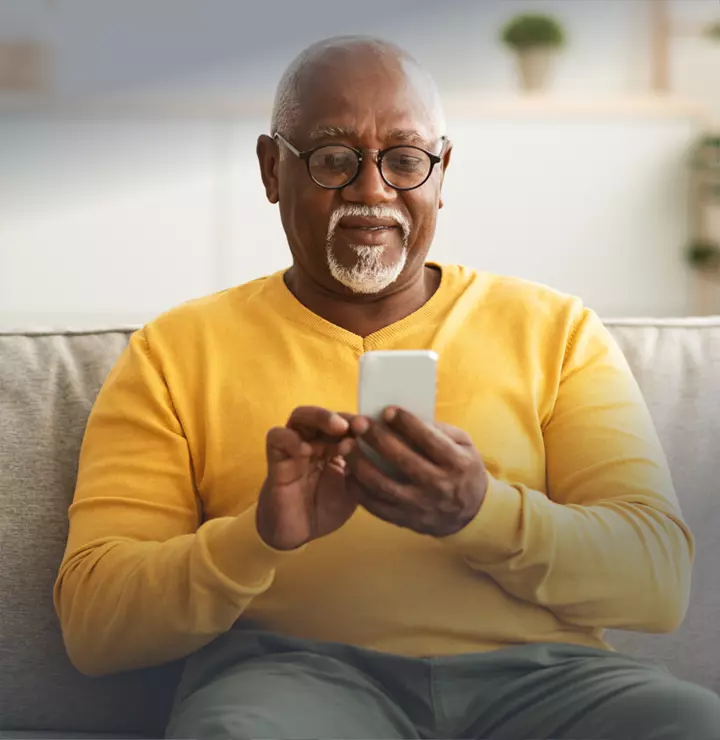 Better

tools make it easier
We all have different healthcare needs. Handle them your way with the MyBSWHealth app. Download the app today and take a hands-on approach to your healthcare.