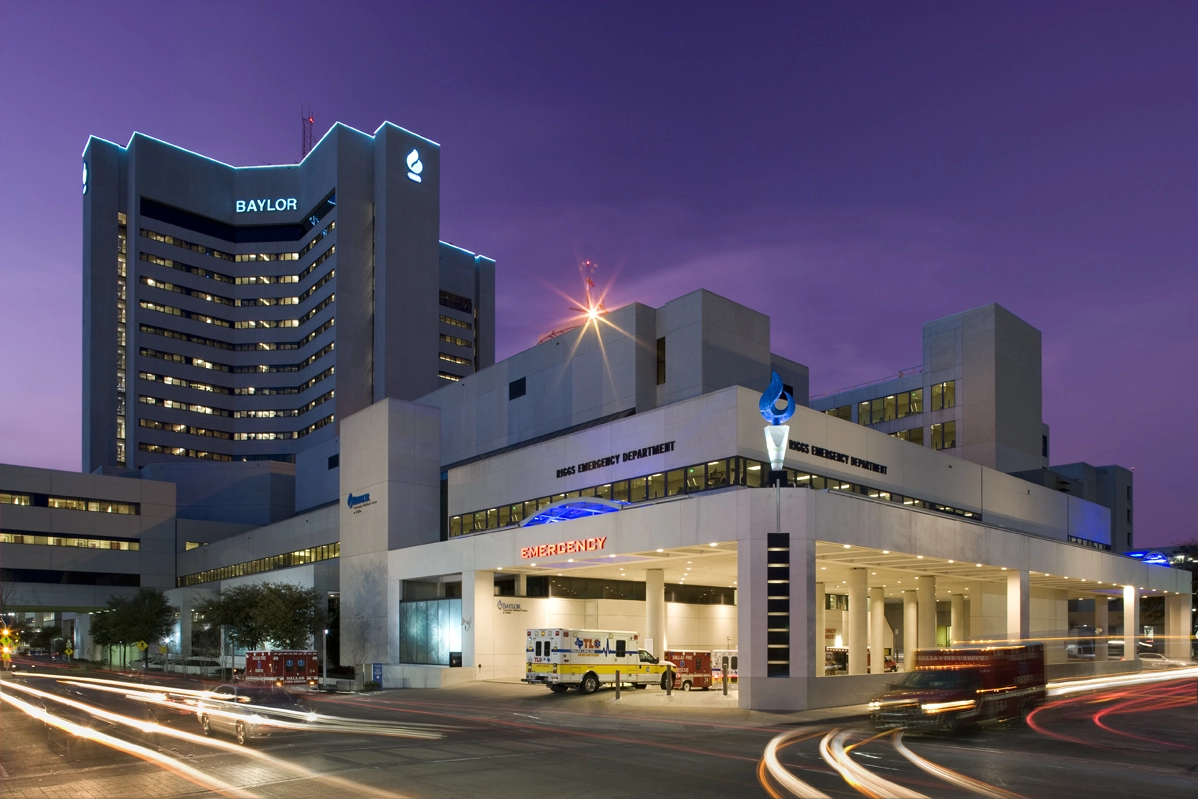 Thursday, July 7 started off as a normal evening. I was on call as the trauma surgeon at Baylor University Medical Center at Dallas and was documenting for a previous trauma case when I heard my beeper go off.
With those beeps, everything changed.
I heard multiple sirens approaching. Although I had no idea what was happening, I could tell that it was something major from the stress level in the room.
As a member of the trauma activation response team (TART), I usually get paged when an ambulance is en route to the hospital with an injured patient, with a report and in order to have time prep the trauma bays.
But there was no time that night.
There was no time to prepare or to process what was happening. Several critically injured patients arrived all at once on stretchers from the mass shooting in downtown Dallas. Instinct and training took over as we rushed to help.
Normally at 9 p.m., there wouldn't be a lot of physicians still in the hospital except for emergency department physicians and the call teams for surgery, medicine and anesthesia. Thankfully, my partner Michael Foreman, MD, FACS, medical director of trauma services and the surgical and trauma ICU at Baylor University Medical Center at Dallas, had stayed late after his shift to finish paperwork in his office when he received an alert on his phone about the shooting. When he received his TART page, he rushed into the emergency department (ED) within a matter of minutes to help.
Together, we mobilized the staff to assist with patients upon their arrival. Everyone, including doctors, residents, nurses, technicians and other staff, jumped in to help wherever they were needed.
Stephen Burgher, MD, an emergency medicine physician who had former experience as a part of a military medical unit, had also been working a shift in the ED and came to the trauma area to assist with triage of the patients.
Sherry Sutton, RN, nursing manager of the emergency department at Baylor University Medical Center at Dallas, had just gotten off her shift and was driving home when she got the call that a shooting had taken place downtown. Sherry turned around and headed back to Baylor University Medical Center, as victims were already en route to the hospital.
I am so thankful she came back to help us and organize the activity of the ED that night. As she arrived, Sherry received calls from nurses, physicians, residents and chaplains saying that they wanted to come in and help, for which we were very grateful.
When the first page came in, there were doctors, nurses, technicians and staff that had not gone home yet after their shifts who returned to the ED as fast as they could to offer their assistance.
There were staff members, like Sherry, who were on their way home and turned around and came back to the hospital to help. People came in from home on their day off to help us in the ED that night, too.
We were able to get six trauma rooms fully staffed with two more rooms being prepped within a short period. More staff was arriving all the time in case we needed more rooms.
As the injured arrived, I immediately took one of the first cases to come into the ED.
Other patients continued to come in while I was working with my first case, but I could not leave my patient. Thankfully, Dr. Melissa Ralston, an emergency department physician, left me with my patient and went on to care for the newly arrived.
Everyone prepared for mass casualty mode because we had no idea how many more injured patients would be arriving. After some time spent restoring vital signs in my patient well enough to transport to the operating room, off we went.
By this point, three patrol cars riddled with bullet holes had arrived at the entrance to the emergency room. I remember seeing one without tires. Officers drove it in on its rims to get here at top speed. We had multiple patients arriving, both police officers and civilians.
We prepared for the worst and hoped for the best.
Dallas ER docs recall 'organized chaos' on night of shooting https://t.co/efPgowRqMM | @sabriyarice pic.twitter.com/CdnQvEEGRN

— Dallas Morning News (@dallasnews) July 10, 2016
Our staff expediently pulled together as a true team to deal as best we could with a situation we had been trained for but that we hoped we would never have to experience.
As staff arrived, Sherry, Dr. Burgher and Dr. Foreman divided them into different teams. In the chaos of that night, I heard multiple stories of how our staff expediently pulled together as a true team to deal as best we could with a situation we had been trained for but that we hoped we would never have to experience.
Our many multi-disciplinary teams worked together all night to process, triage and treat incoming patients. The teams we assembled were organized, and, since many of them work together routinely, they maintained efficiency during the chaos of the night.
The next morning, police officers and family members came to say their final goodbyes. As they paid their respects to the fallen, a large group of doctors, nurses and technicians linked arms to form a human chain in front of the ambulance bay, blocking out the media, cameras and spectators for nearly an hour.
Our staff stayed in position as police officers lined the street saluting. This simple act gave the officers the privacy and peace they deserved in those final moments they spent with their fellow brothers in blue.
I could not be more proud of our clinical team's response to this atrocity. We were not alone, for we knew that all of Dallas-Fort Worth was with us. Other cities that suffered similar acts of violence contacted us to give their support too.
Hospitals from all over the U.S., even as far away as Pennsylvania, sent food to our emergency department to feed the families and police officers who were gathered in within our walls.
Countless individuals and organizations continue to show their support during this time of tragedy. Days after, I am still touched by all the support, gratitude and sympathy sent my way from colleagues across the country, coworkers, neighbors, friends, family and others that learned I was there that night.
Sometimes there are no words, just tearful hugs, but really nothing more needs to be said.
I want to reach out to the spouses and families of these officers who lives were stolen from them and let them know that even though I did not know their loved one before they came into my emergency department, I am grieving for them as though they were part of my family.
They will not be forgotten.
Most people assume that trauma surgeons become hardened over the years with all of the lives lost during their careers, but that is not the case for me.
I remember every life that has been lost, and I grieve right alongside the family, silently — more than they ever know. I'm crying right along with them, holding them in my heart and never letting them go.
These officers whose lives were lost will never be forgotten. The grief is still fresh, causing me to cry at the memories of that horrible night that still invade my thoughts.
I know it has affected all of the staff who were at Baylor University Medical Center that night as well as our colleagues at Parkland Memorial Hospital who cared for other victims of this tragedy.
Our jobs as doctors, nurses and healthcare workers are hard — it's hard to do this job without having time to grieve and always having to focus onward to the next patient who needs your help. The patients still come in and we are still here caring for them.
I have only now gotten some time to reflect upon the event and I want to let every officer and officer's family know that we are praying for you and grieving with you.
Thank you for keeping us safe, and may God watch over and protect you as you protect us.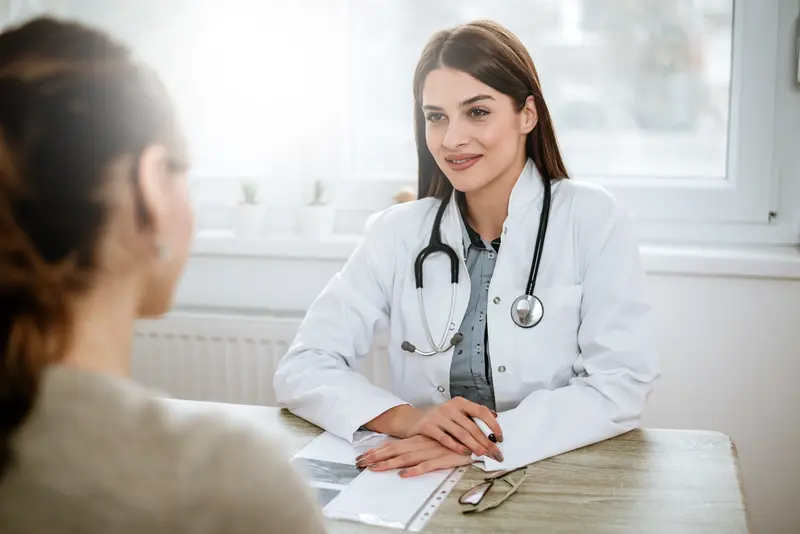 We make it easy.
Healthcare doesn't have to be difficult. We're constantly finding ways to make it easy so that you can get Better and stay that way.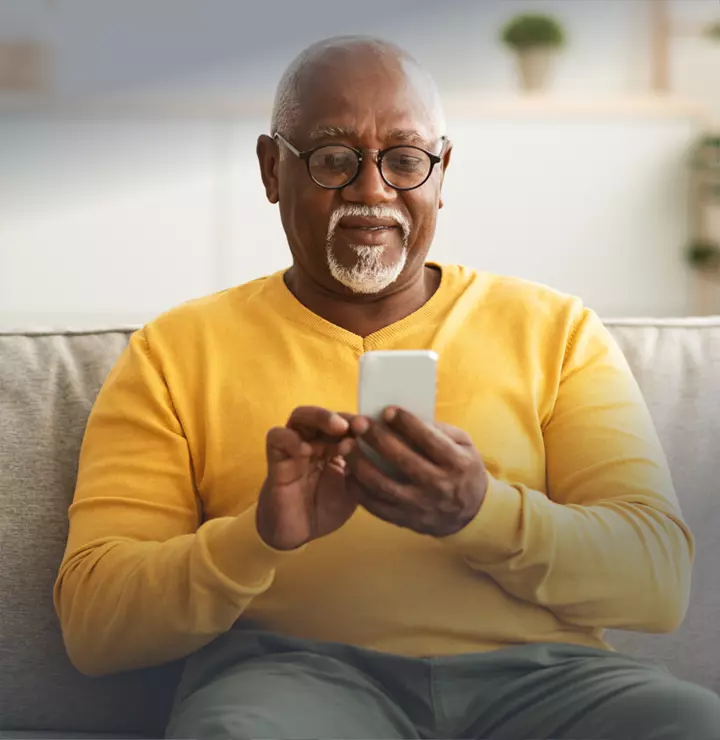 Better

tools make it easier
We all have different healthcare needs. Handle them your way with the MyBSWHealth app. Download the app today and take a hands-on approach to your healthcare.