Recipe inspiration: Hot honey salmon fried rice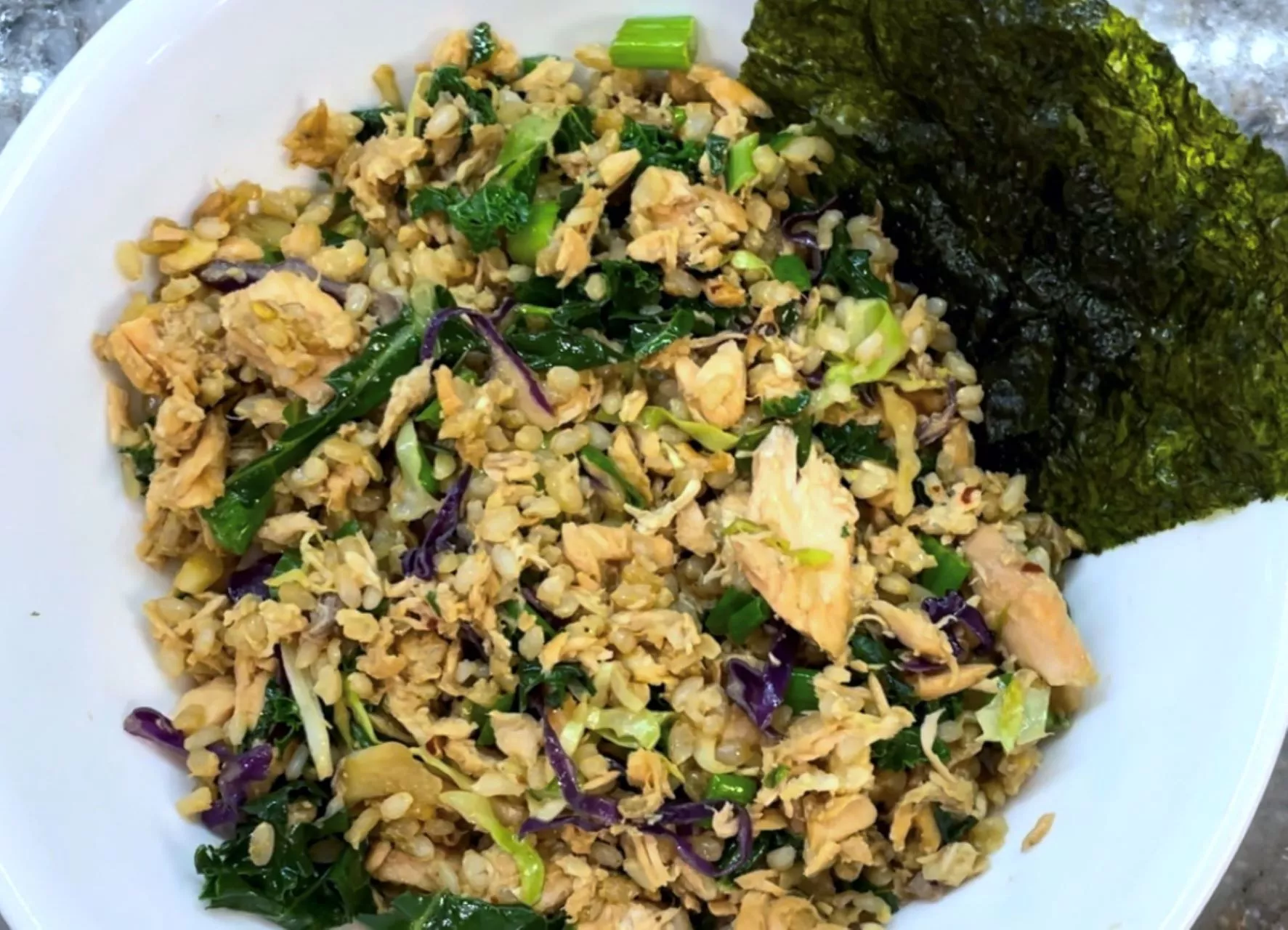 Looking for a recipe that takes 30 minutes or less to cook and tastes great?How about hot honey salmon fried rice? This recipe is packed with omega-3's, fiber and potassium to help keep your heart and your gut healthy!
Cooking fried rice is such an easy and quick way to incorporate veggies, lean proteins and foods with unsaturated fats. It's one of those dishes that can help you clean out your fridge to help prevent food waste and it's easy to freeze for future meals.
A nutritious, easy dinner
The keys to this dish are adding flavor to the protein via a marinade or sauce, adding the sesame oil and green onions at the end of the cooking process, and eating it with nori sheets. These factors really elevate this dish.
This dish contains multiple fibers, omega-3's, potassium and vitamin B12 to help promote health. Here's a look at the main stars of this meal.
Garlic is loaded with prebiotic fibers, which help promote gut health, and antioxidants, which help protect the body from free radicals (the molecules that may increase your risk of cancer).
Salmon and canola oil are both known for being sources of omega-3 fatty acids, which support heart health, reduce inflammation and reduce free radicals in the body.
Salmon and eggs are both great sources of vitamin B12, which is important for energy metabolism, brain health and red blood cell formation.
The salmon, greens and brown rice in this recipe are sources of potassium, which is great for lowering blood pressure, overall heart health, muscle contraction and fluid balance.
Making it your own
I want to emphasize how important it is to focus on taste rather than only worrying about "making it healthy." Our brains are wired to enjoy food. When we cook things that are subpar, we often end up eating more to satisfy the cravings or flavors we were looking for in the first place.
Mixing in flavors and textures that taste good along with ingredients that can add more nutrition to this dish gives you the best of both worlds. Feel free to incorporate white rice if you prefer it or normal soy sauce instead of reduced-sodium soy sauce. It's also important to stay true to your cultural roots and taste preferences.
Recipe
These measurements are rough estimates. Be sure to make adjustments where you see fit to suit your preferences and number of servings needed.
Ingredients
Salmon
1/2 of a pre-cooked salmon filet (or tofu/soy curls if vegan)
2 tbsp of honey (adjust to your taste preferences)
1 tsp of chili flakes
Fried rice
1-2 tbsp of cooking oil (I used canola)
1/2 cup of rice (tastes better if it is day-old rice)
1-3 cloves of garlic
1/2-1/3 cup of veggies of choice (I used cruciferous crunch mix)
1 egg (flax egg or vegan eggs can be substituted)
1/4-1/2 cup of reduced-sodium soy sauce/tamari/coconut aminos (adjust to your taste preferences)
1 tsp of sesame oil
2-3 green onions
Nori sheets (optional)
Directions
Prep the pre-cooked salmon by mixing in the honey and red chili flakes. If making the salmon from scratch, marinate your protein in the mixture before cooking.
Next, you'll heat a pan up over medium heat with a heat-stable oil like canola or avocado oil. Add in the garlic once the pan is warm and let this cook for about 1 minute.
Then add in any veggies of choice and cook until they are the consistency you prefer.
After this, add in your salmon mixture and let this cook for 1-2 minutes, stirring everything together.
Then add in your rice of choice and let this cook for 1 minute, continuing to mix well.
Next is the egg. Create a space in the middle of the pan for it and then whisk it before folding it into the mixture. Let this cook for about 1-1.5 minutes.
Then add in your soy sauce and sesame oil. Mix these well and let it cook for another minute.
Turn off the heat. Keep the pan on the burner and add in the green onions. Mix well.
Serve the dish with whatever condiments you would like. Eating fried rice with nori sheets (seaweed paper) adds an extra umami flavor and I highly recommend it!
Enjoy!
Modifications and substitutions
For my sodium-conscious folks, you have options here. By consuming higher amounts of potassium in this meal, it can help lower blood pressure and counteract the higher amounts of sodium from the soy sauce. If you would rather omit the soy sauce, you can use coconut aminos instead, which are usually lower in sodium.
For my spice-sensitive folks, you can use teriyaki or hoisin in the salmon mixture instead of the hot honey mix, or just use honey.
For my vegan folks, make sure to prep your tofu (squeeze out the excess moisture) and marinate it for the best flavor. Switch the honey out for agave or maple syrup if you prefer to avoid honey.
This recipe was adapted and inspired by @myhealthydish and @christycooks_ over on Instagram (please do not take any health advice from these accounts as they are not medical professionals).
Connect with a registered dietitian for personalized nutrition support.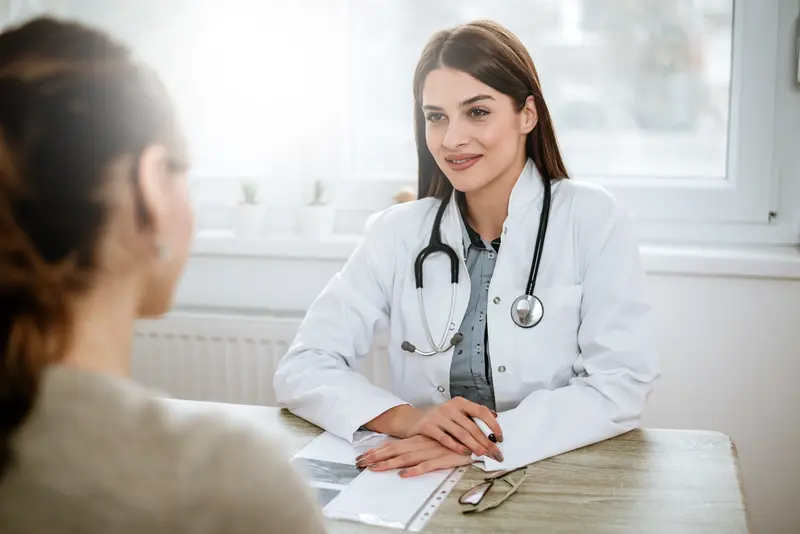 We make it easy.
Healthcare doesn't have to be difficult. We're constantly finding ways to make it easy so that you can get Better and stay that way.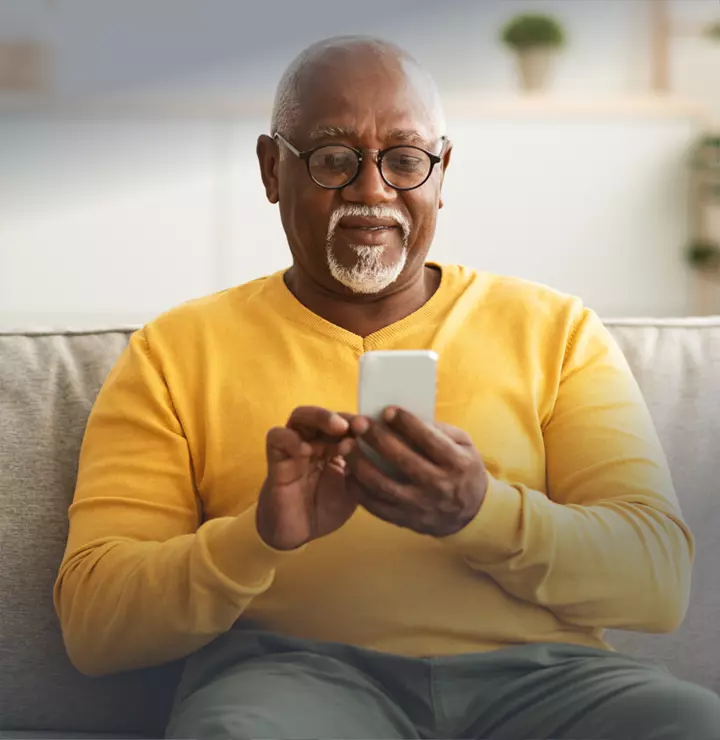 Better

tools make it easier
We all have different healthcare needs. Handle them your way with the MyBSWHealth app. Download the app today and take a hands-on approach to your healthcare.