Reflections on the medical mission trip that changed my life and nursing career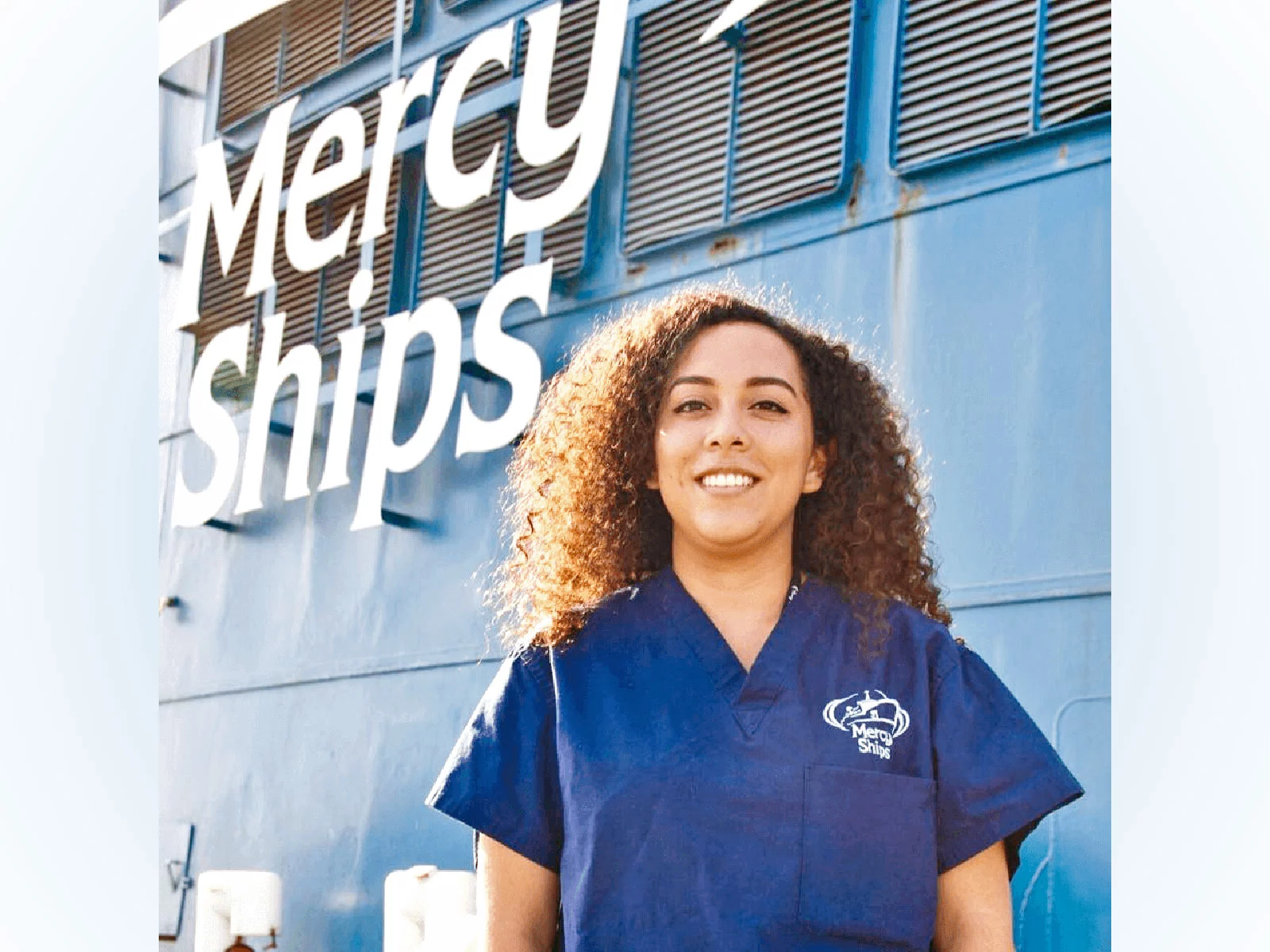 Motivated by her own experiences with poverty, one registered nurse followed her calling and took her skills overseas on a medical mission trip to serve some of the poorest and least fortunate families in west Africa. Jacqueline Gallegos, RN, spent the holiday season far away from her family and instead, surrounded by strangers in a foreign country — but said she has never felt more alive.
In November 2018, Jackie departed on a five-week mission trip aboard Africa Mercy, a hospital ship docked in Conakry, the capital of Guinea. The 16,572-ton ship hosted hundreds of international crew and medical specialists who provided medical care to impoverished children and families. Mercy Ships brings medical care to regions where clean water, electricity, medical facilities and staff are limited or nonexistent.
Jackie performed the duties of an admissions nurse, working with patients as they arrived for surgeries and procedures, and helping them understand what to expect while they were there.
She recently returned from her life-changing mission trip and resumed her nursing duties at Baylor Scott & White Medical Center – Temple with a new perspective on patient care and a fresh appreciation for life and culture.
Discovering happiness and humility abroad
"Mercy Ships was one of the most amazing experiences of my life. I cannot think of any other way I would have spent my holiday season than in Guinea, Africa. I could write a novel about my time, but I will shorten it to the best parts.
"Mercy Ships was one of the most amazing experiences of my life. I cannot think of any other way I would have spent my holiday season than in Guinea, Africa."
Initially, I had no idea what to expect. I arrived there thinking, "Wow, five weeks is such a long time," and I left thinking quite the opposite; five weeks was incredibly short! I was, and am still, astounded by how amazing everything and everyone was. I have never seen a country so rich in love and culture. I fell in love instantly.
My job in admissions was special. The job of the admissions team is to prepare the patients and orient them to the ship the day before their surgery. At first, I was apprehensive because I was so used to hands-on bedside care that I could not imagine myself in an office setting job, but what I got to do was so unbelievably fun! We spent hours getting to know patients. I listened to their medical histories and was further blessed with their incredibly valiant life stories. The lengths parents would go to to get their children a spot on the ship was truly humbling. I felt honored to be in the presence of these beautiful people and their welcoming nation. They were beyond grateful for Mercy Ships.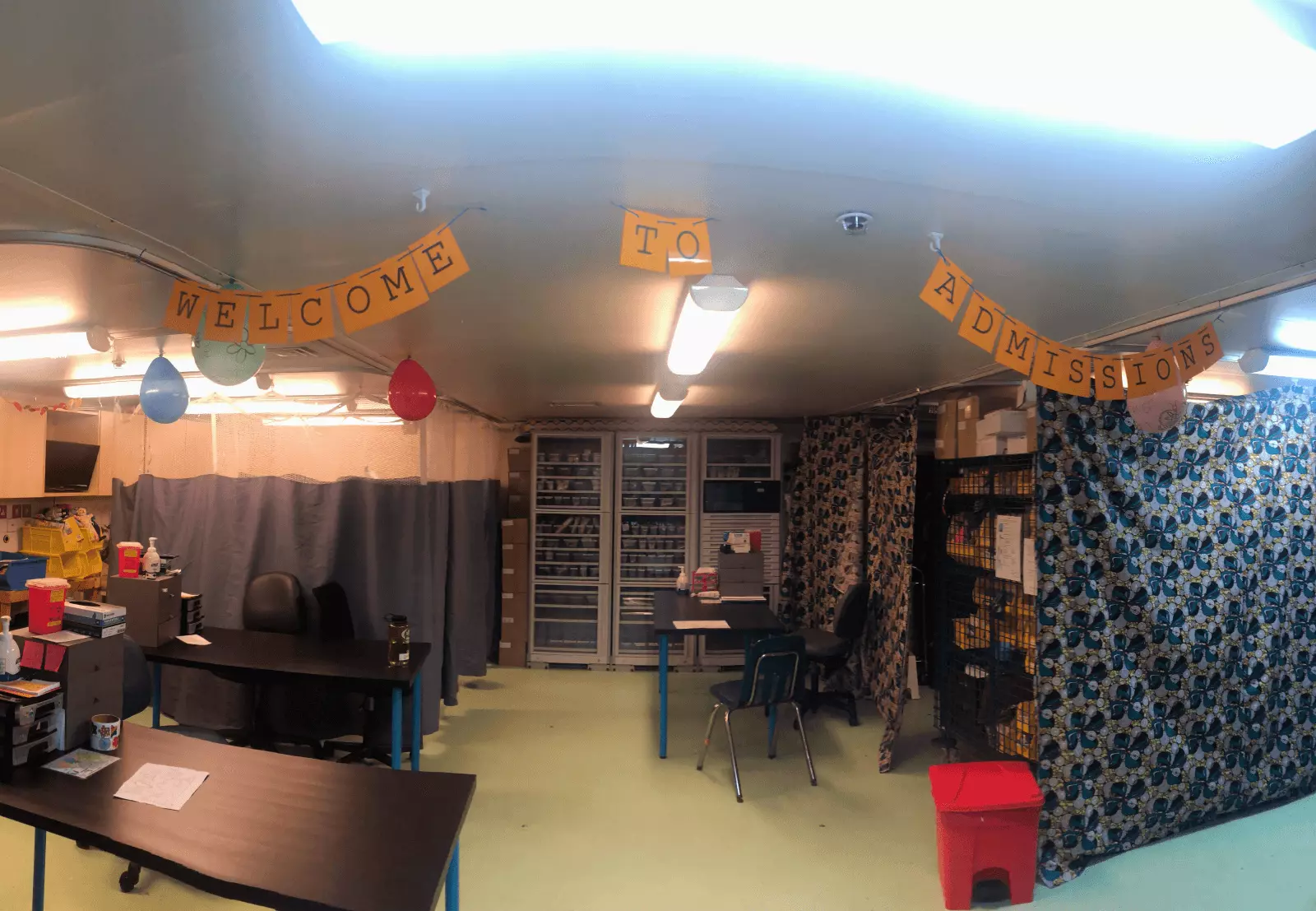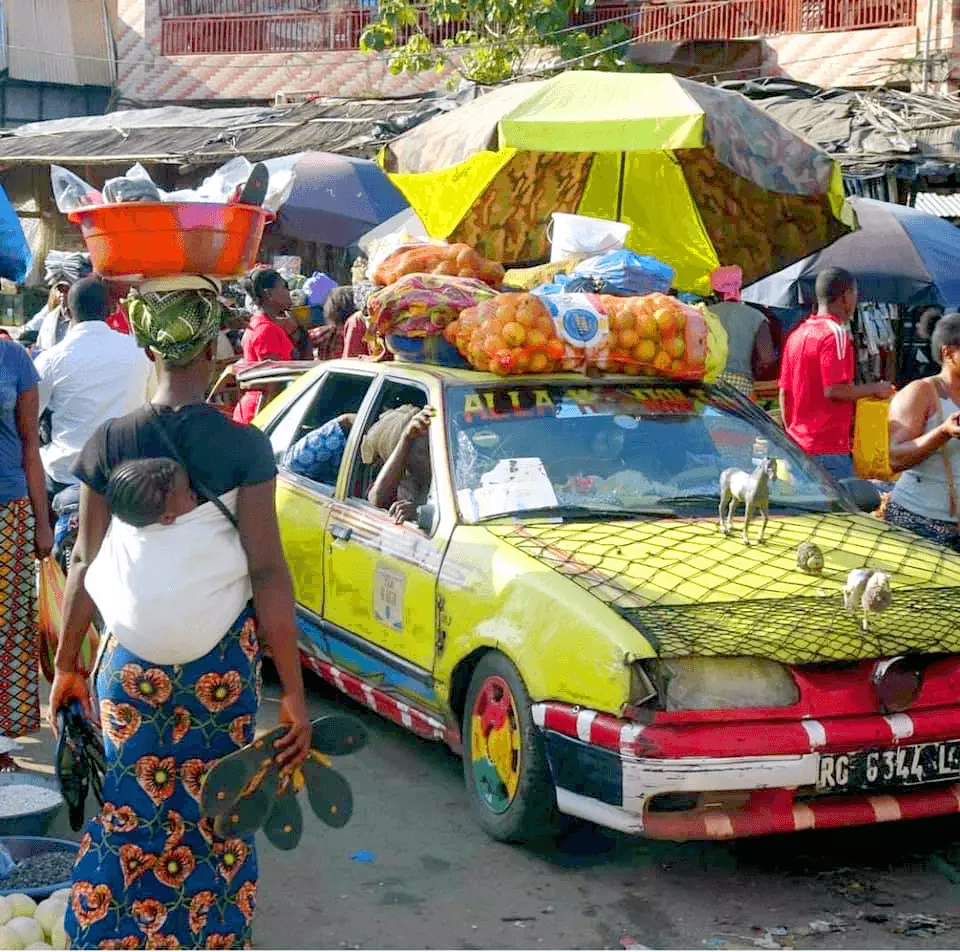 The most popular question I got was, "Why is Mercy Ships doing this?"
My answer: Because we love God, and we live to serve him and his people. 
My favorite part of the job was seeing the same patients I admitted have their surgery and discharge home a new person. Originally, admissions was meant to be in a tent on the deck outside the ship, but that tent broke down. Admissions was then set up in the hospital next to the wards. Every day, I was a door away from all my lovely new friends. I felt bad for the tent but felt better and blessed to be in the middle of all the action.
"It seemed that even in difficult times, they found reasons to celebrate and be happy, and they inspired me to go after that same happiness."
The day crew/translators I worked with consisted of native Guineans. Some even came from Sierra Leone to work for the ship! Most of these workers were college-educated and spoke several languages. Working side-by-side with them was so much fun. We quickly lost the title of friends and earned the title of family. I learned about everything from political views in Guinea, the Muslim religion, dating, food and culture. And what an amazing culture it is. I do not think I have ever danced and sang so much in my life. I danced at work. I danced at church. I went to African dance classes. I woke up dancing (it is probably one of the things I miss the most). The fun never stopped.
Related: Why being a physician is a blessing and a privilege
It seemed that even in difficult times, they found reasons to celebrate and be happy, and they inspired me to go after that same happiness.
The volunteers from around the world were also amazing. I met people from Australia, New Zealand, United Kingdom, Canada, the Netherlands, Germany, South Africa, Cameroon — honestly, the list goes on and on. I lived in a six-berth cabin with each roommate from a different country. It made the holiday season especially interesting because we celebrated traditions from all over the world, including Saint Lucy's Day, Sinterklaas, Australian Carols by Candlelight. I loved every minute of it. Each country even decorated its own Christmas tree accordingly.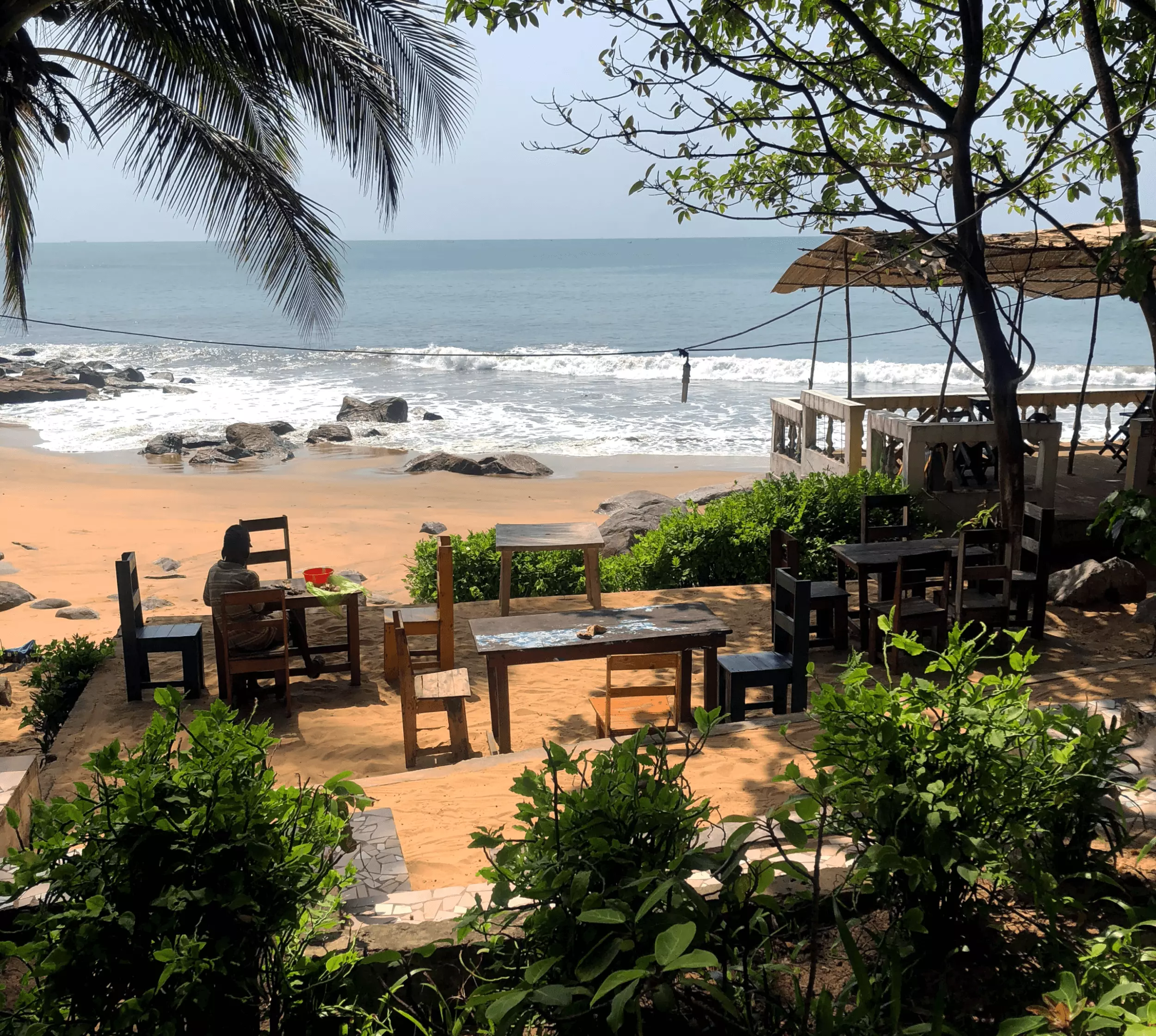 Of the many volunteers I met aboard the Africa Mercy, I am so happy to say I have made friends I know will be lifelong. We shared very personal moments together. We went out on weekends and explored the country together. We grew in our knowledge of the world, and especially grew in our love and faith for God. 
I was truly sad leaving the ship, but so extremely happy to have been able to experience it. It did not take more than a day to see the amazing work of God there. I can never say I am the same. Seriously, I cannot express enough the gratitude I have for Baylor Scott & White helping me get there. It was truly a life-changing experience."
From Temple, Texas, to Guinea, West Africa, Jackie is living out her calling to care for others. You, too, can find your calling — join the Baylor Scott & White team today.
Jackie's trip was made possible through the support of Baylor Scott & White's Faith in Action Initiatives (FIAI), which changes lives around the globe by providing employees with spiritual development and volunteer opportunities.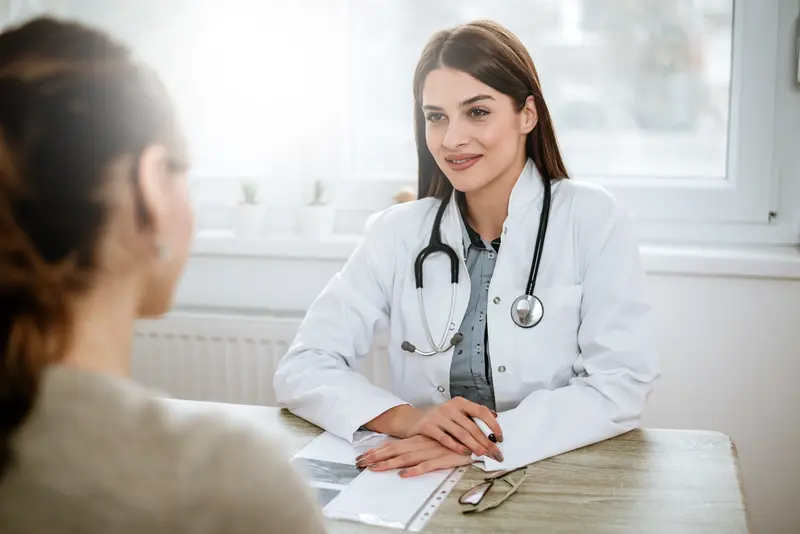 We make it easy.
Healthcare doesn't have to be difficult. We're constantly finding ways to make it easy so that you can get Better and stay that way.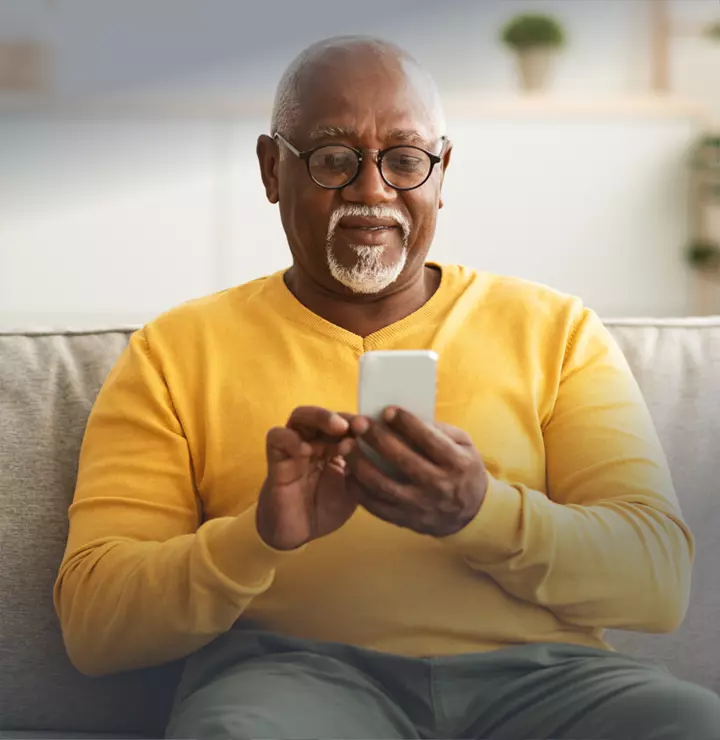 Better

tools make it easier
We all have different healthcare needs. Handle them your way with the MyBSWHealth app. Download the app today and take a hands-on approach to your healthcare.