Service dog proves the perfect sidekick for girl with cerebral palsy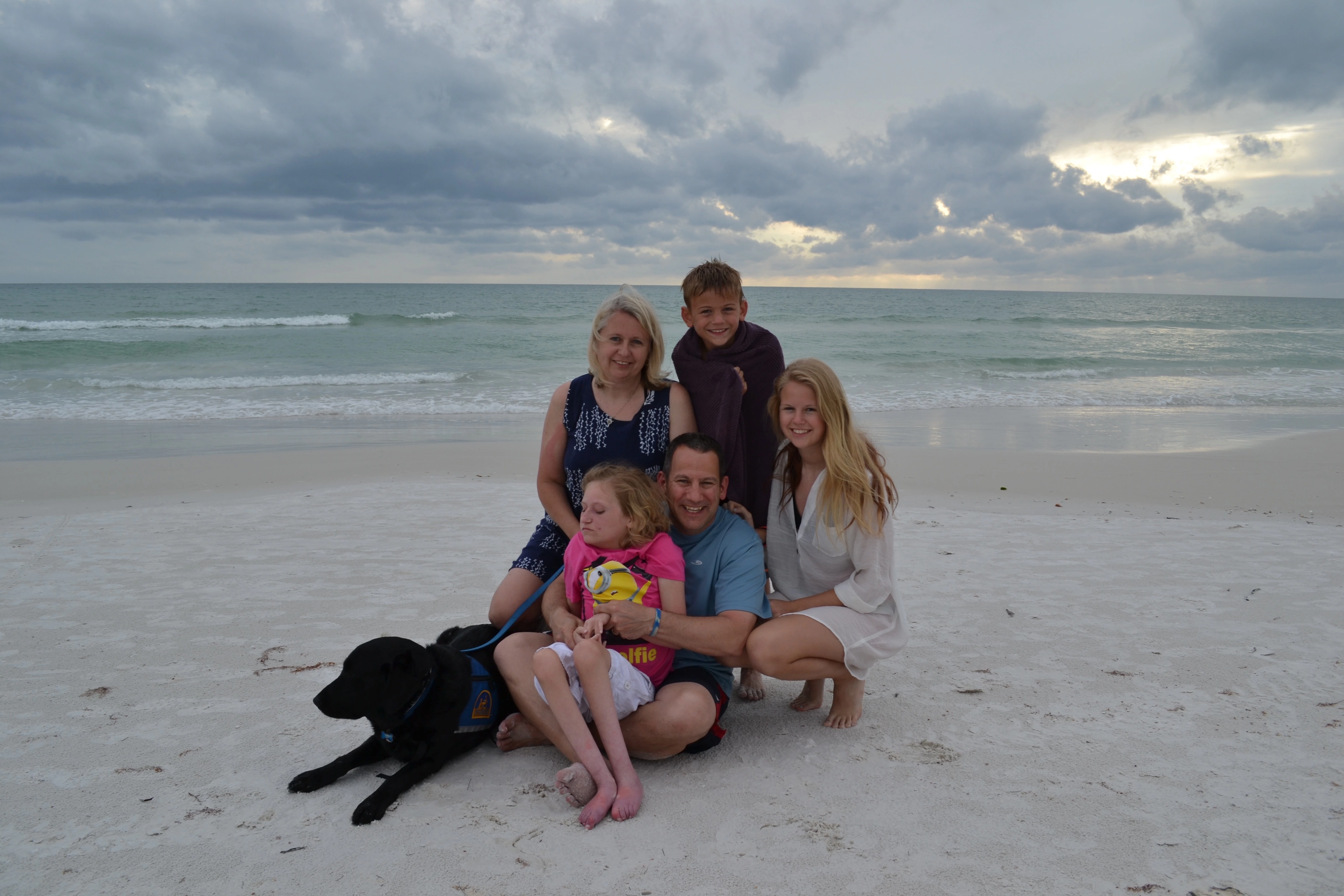 We all know dogs are man's best friend but for some, dogs are this and so much more. Service dogs are highly trained assistance animals with the ideal temperament needed to enhance the independence of people with a broad range of developmental or physical disabilities. These specialized dogs respond to more than 40 commands, including turning light switches on and off, opening doors, picking up items and providing unconditional friendship.
For the Dunckelman family of Haslet, Texas, a service dog was a life-changing resource.
When MacKenzie Dunckelman was diagnosed with cerebral palsy, her parents, Lisa and Allen, had to adjust to a new way of life. People would often stare at their daughter, pointing because she's different, or avoid speaking to them altogether. All that changed when MacKenzie was paired with her service dog Illia.
"We take Illia everywhere. She's just brought a lot of joy to MacKenzie's life and our life, too," Lisa said. "She's part of the family, and she just blended in perfectly."
Illia, a black Labrador-Golden Retriever mix, was bred and trained by Canine Companions for Independence, an organization that provides skilled assistance dogs for children and adults with disabilities. The non-profit organization joined forces with Baylor Scott & White Health in 2015 to bring a new, philanthropically supported assistance dog training center to North Texas.
 Canine Companions for Independence at Baylor Scott & White Health – Kinkeade Campus is the nation's first assistance dog training center connected to a healthcare system.
Discovering the world of canine companions
Lisa and Allen were always looking for ways to help their daughter when they spotted a service dog at the airport on the way home from a trip to celebrate their 20th  wedding anniversary. After visiting with the dog's owners, the Dunckelmans thought a service dog might benefit MacKenzie and their family.
After completing the multi-tiered application process, the Dunckelmans were invited to attend a two-week training class at the center located about 45 minutes from their home.  During the first session, the instructors brought out five dogs, evaluating how they interacted with all the participants to determine the best fit. Illia snuggled right up to MacKenzie, letting MacKenzie rub on her and play with her.
"It became evident pretty quick that Illia was the one for her," Lisa said. "Her mannerisms fit really well. It was kind of a neat bond when we finally found out that she was going to be ours."
After the Dunckelmans were paired with Illia, MacKenzie and her parents worked to learn proper training and care guidelines before bringing her home.
"When we graduated with Illia after about a two-year process, we coincidentally saw the lady from the airport again," Lisa said. "Now, I try to tell other families about service dogs and help them apply."
Connecting with Illia
At home, MacKenzie and Illia sleep together every night. MacKenzie knows Illia is her dog and takes responsibility for feeding her every day. These special service dogs have strict guidelines for their weight, diet, ongoing follow-up and grooming.
"When we go out with Illia, it's a social bridge for MacKenzie to connect with other kids," Lisa said. "When the dog is with us, they don't just see her wheelchair; they also see the dog and aren't so afraid."
Lisa said that she usually has the children or adults ask MacKenzie if it is alright to pet her dog, giving her a sense of ownership and a way to bring her into the conversation.
The meaning of the Russian name 'Illia' is: God Is Lord. When Lisa heard this, she laughed and said, "That explains a lot of it."
Lisa feels the dog has truly been a gift "from above" and a blessing to their entire family, including MacKenzie's siblings, Anna and Aidan.
"We're proud to represent Canine Companions for Independence and Baylor Scott & White Health," Lisa said. "It's such a wonderful organization. They take pride in what they do, and Illia was given to us entirely free of charge. These days it's just phenomenal that this can happen."
The unique collaboration between Baylor Scott & White Health and Canine Companions for Independence continues to provide assistance dogs for adults, children and veterans with disabilities, thanks to the generosity of donors.
Find out how you can give.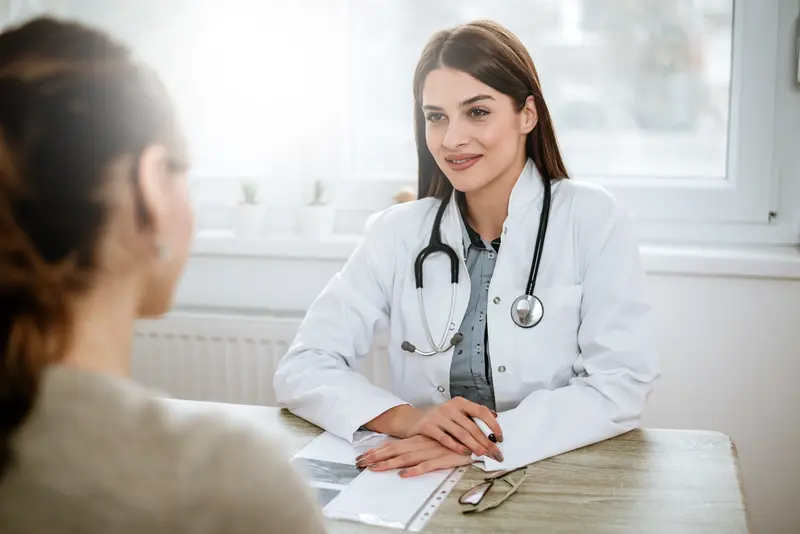 We make it easy.
Healthcare doesn't have to be difficult. We're constantly finding ways to make it easy so that you can get Better and stay that way.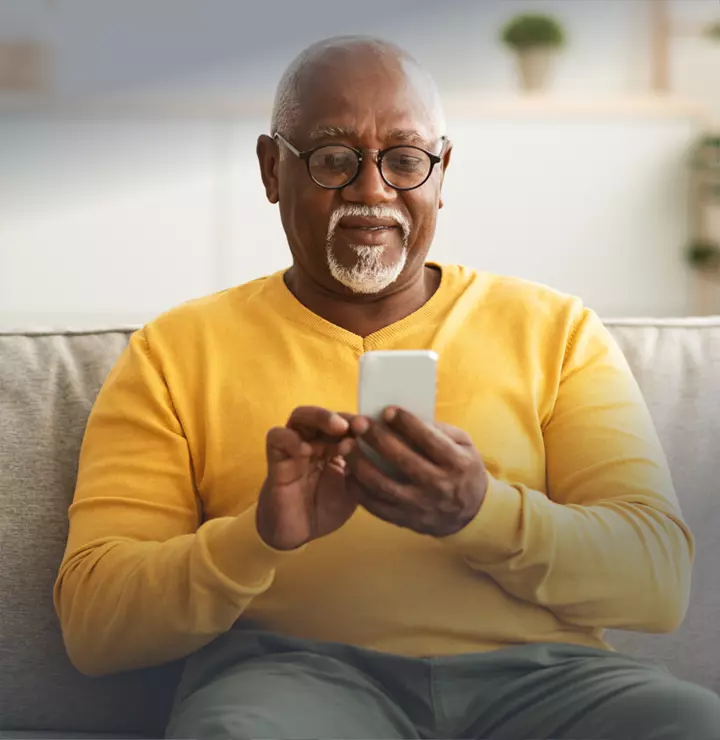 Better

tools make it easier
We all have different healthcare needs. Handle them your way with the MyBSWHealth app. Download the app today and take a hands-on approach to your healthcare.