A singing miracle: How finding my voice helped me heal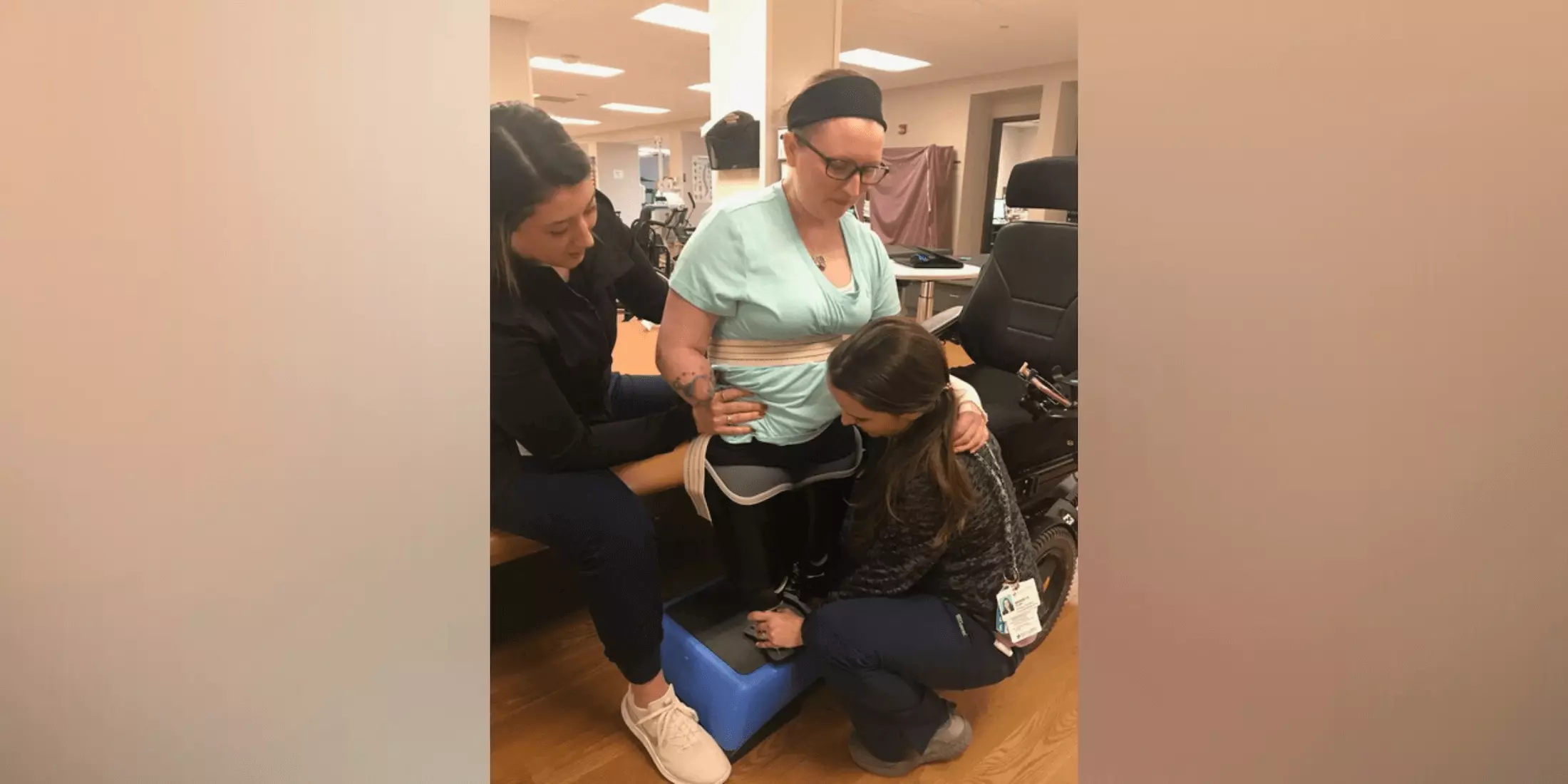 "I sat there with tears streaming down my face, realizing I had found my voice again, my hope again and my faith again…"
I always like to start at the end when I tell my story, though my story is far from over, to remind myself how far I've come. Now, let's go back to the beginning.
The day I went into septic shock
August 22, 2018, was the last day of my life. After not feeling well for about five days, I was eventually rushed to the hospital with my husband close behind. I remember waking up for just a small period of time and not being able to breathe. I was gasping for air for what felt like hours as my body was shutting down.
I had gone into septic shock. My husband was told I had 24 hours to live and there wasn't much they could do except wait. But my 24 hours came and went — and I was still alive.
My doctors and nurses couldn't understand how my body was fighting this horrible infection but I can easily tell you it was a miracle.
I was in a coma for about a week and when I woke up, I still had no idea what was going on. My next month in the intensive care unit (ICU) was a blur. My whole body was heavily wrapped in bandages, I was hooked up to a feeding tube and I still needed help breathing. You would think I had already been through the worst of it, but that was just the beginning. As I became more coherent, I became more aware of the trauma my body had been through.
Due to the loss of blood flow to my extremities, my doctors planned to start reconstructive surgeries. However, after one of my procedures, my surgeon came to tell my husband and me the news that would forever change my life — I needed to undergo bilateral above knee amputations on both legs, a below elbow amputation on my right arm and partial amputation on my left hand. Additionally, I had a paralyzed vocal flap that only allowed me to whisper.
I don't even think I cried. I was just in shock.
Before I get into this part of my journey, I should explain who I was before I got sick. I was an outgoing, fun, life-of-the-party kind of girl. I was dedicated to my career, constantly active and busy. As a military wife, I was well-traveled and always loved a new adventure.
My doctors and nurses couldn't understand how my body was fighting this horrible infection but I can easily tell you it was a miracle.
I was also a performer. I had been singing and playing piano for almost 25 years. It was my heart, my passion and what allowed me to feel and experience life in a beautiful way, as well as grow in my faith. I started leading worship in my church at 13. Before I got sick, I had lost my passion for the Lord but through this journey, I would find it again.
Now that you have a small peek at who I was, I can explain the impact of this loss that has caused me so much pain, but also allowed me to grow in ways I never could have imagined. My initial thoughts were of how my life would change: How was I going to work, travel, even eat? The list kept going but I also faced my worst fear: What if I'm never able to sing again?
Even though I was processing all of these fears and questions, I stayed positive every day in that ICU.
However, my doctors were realistic about my future. They told me how difficult it is for people with above-knee amputations to walk again and that I would most likely never sing again. My spirit dropped but I knew deep down that I had survived for a reason. I was going to fight.
That fight is what brought me to Baylor Scott and White Institute for Rehabilitation in November 2018.
Fighting to get stronger each day
During my first day at inpatient rehab, I was terrified. I had grown comfortable with my nurses, doctors and my small ICU room that I called home for three months. But I remember the smile on my husband's face when he saw me dressed for the first time, meeting my sweet therapists, Erin Smith and Bridgett Denicola, as well as my incredible doctors, Amy Wilson and Sabrina Young. We knew immediately that they were placed in my journey for a reason.
So, therapy began. Five days a week, two sessions of physical therapy and two sessions of occupational therapy a day.
Though I was reaching my goals, I was still missing the part of me I needed most. My voice.
To say I was in pain would be an understatement, but I knew that every morning I was going to fight to reach my goals. While I was committed to getting stronger, I was emotionally and mentally weak. I cried every single day during every single therapy session.
But I realized that God had specifically chosen each one of my therapists to fight each mental and emotional battle, right alongside me.
The days I wanted to throw in the towel, Bridget would give me tough love and push me harder.
The days I needed to cry, Erin would let me feel each emotion and comfort me.
The days I was struggling to find the reason this all happened to me, Jessica would encourage me to keep searching.
Soon, I was eating by myself, brushing my teeth, learning to dress myself, transferring from my wheelchair to a mat or bed, and doing my makeup. I had even begun the process of using prosthetics within a month and half of leaving the ICU.
Though I was reaching my goals, I was still missing the part of me I needed most. My voice.
Related: Learning to appreciate life after my traumatic car accident
Bringing my voice back to life
We added in vocal therapy twice a week with my speech therapist, Jessica Dallas. The first month of vocal therapy, I was so angry and frustrated. I could barely sing a single note on pitch.
Jessica was unbelievably patient. She would sit with me for 45 minutes just singing the same "ooh" or "ahh" over and over again. Gradually, we went from single notes to choruses of a simple song, and while I could feel a voice starting to grow, it still wasn't me.
I started the song and immediately felt a difference. I felt like me again.
What I didn't realize was that as I became stronger through my other therapy sessions, my voice was getting stronger too. I kept singing every day in my room and during therapy with Jessica. My childhood friend, Brett, spent as much time singing with me as he could.
I specifically remember the day I knew my gift had been returned. I had been listening to a song, "I Will Sing," by Kari Jobe, and told Jessica I wanted to sing it. What's beautiful about the song, is it speaks to my journey so well: "Even when breath is weak, I will sing. Even in my suffering, I will sing."
I started the song and immediately felt a difference. I felt like me again. I got through about three quarters of the song before I started crying uncontrollably. I sat there with tears streaming down my face, realizing I had found my voice, my hope and my faith again.
I left inpatient rehab on February 27, 2019, with a sense of freedom. I had found independence, strength and motivation to reach my long-term goals. I still have a long road ahead, but I can say that Baylor Scott & White gave me the opportunity to continue down that road. I am beyond thankful for my doctors and therapists who have chosen to fight alongside me and for me.
All of these specifically chosen people allowed me to find not only my singing voice, but the voice inside of me that enables me to write my own story.
This story was contributed by Felecia Gussman.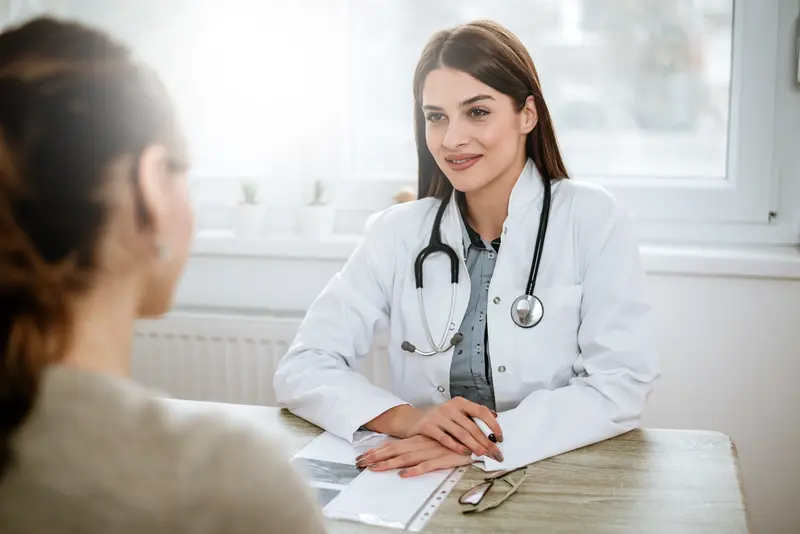 We make it easy.
Healthcare doesn't have to be difficult. We're constantly finding ways to make it easy so that you can get Better and stay that way.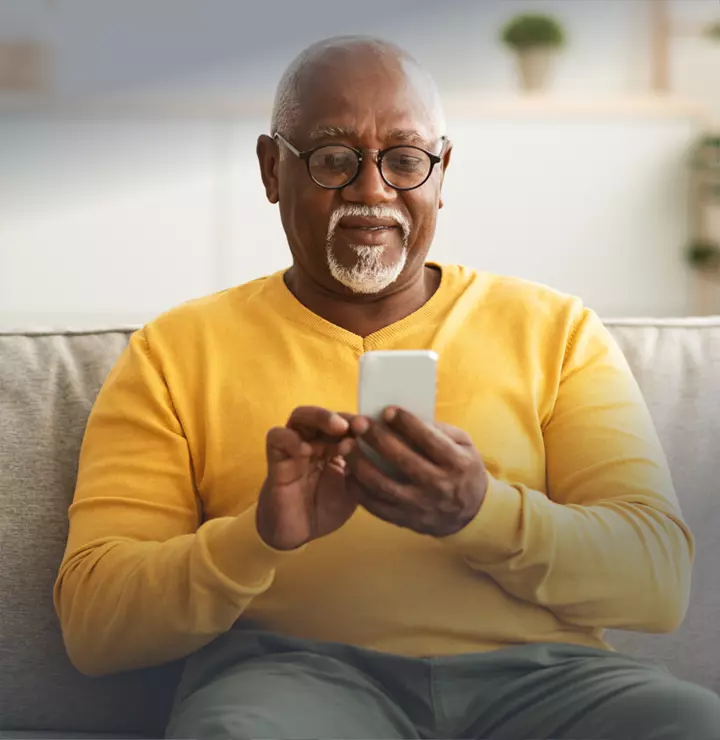 Better

tools make it easier
We all have different healthcare needs. Handle them your way with the MyBSWHealth app. Download the app today and take a hands-on approach to your healthcare.