Spinach as a superfood: It worked for Popeye…or did it?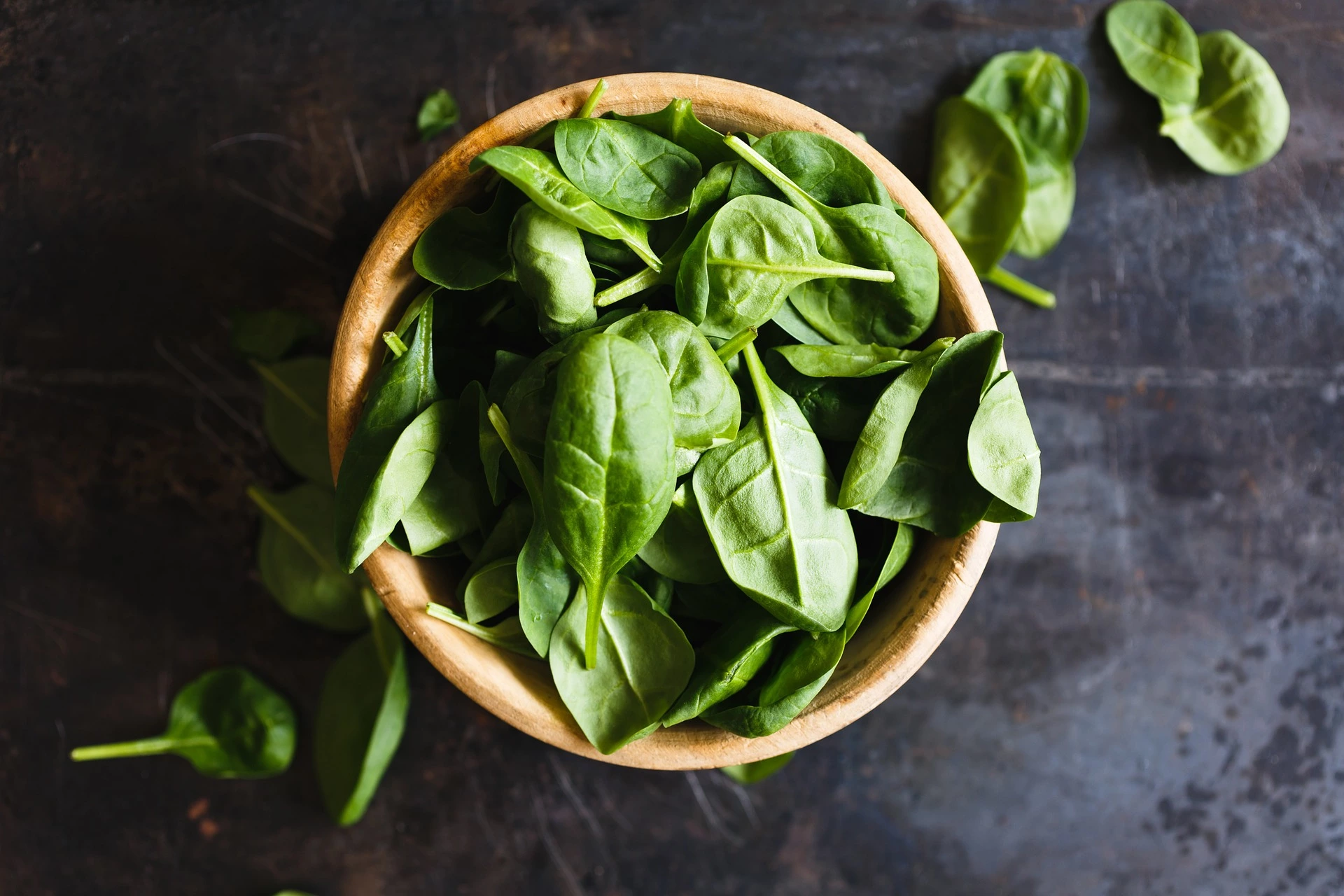 Spinach has been on the table for over 1700 years, with the first spinach meal likely served up in ancient Persia (now Iran). History books suggest that the King of Nepal introduced spinach to China in the 7th century and spinach was on the plate in Europe by the 11th century. Catherine de Medici of Florence, Italy, brought her cooks to France when she married the King Henry II of France, because her cooks could prepare the delicate spinach greens to her liking. Since that time, any dish presented on a bed of spinach is "a la Florentine."
Spinach and Iron
Older Americans remember a cartoon figure named Popeye that gained incredible strength by eating canned spinach. The cartoon character came to life in 1929, soon after demand for canned vegetables skyrocketed after WWI, so it was only fitting that Popeye would promote a safe and inexpensive health food in that era. However, the cartoon strip published by Segar on July 3, 1932, attributed Popeye's strength to the Vitamin A content in spinach and not iron. Segar's intention was to increase the health of children by increasing vitamin intake, not iron intake, from spinach.
In 1934, the University of Wisconsin published a paper that may have exaggerated the iron content of spinach, possibly reporting the iron content of dried spinach as the iron content of fresh spinach.1 The information may have been corrected in a subsequent paper in 1936.2 In 1981, Hamblin was asked to write an article on spinach and iron content for the British Medical Journal, where he made a humorous reference to Popeye. The rest is history, as the medical community explored the bioavailability of plant and animal sources of iron, and we all connected Popeye's strength to iron instead of Vitamin A.
The Facts About Spinach and Health
Spinach is a vitamin and mineral powerhouse — you could almost say that spinach is a chewable multi-vitamin and the Supplement Facts label would read like this if raw spinach was sold as a vitamin and mineral supplement:
Supplement Facts:

Serving Size: One cup raw

Amount per svg:
% DV
Amount per svg:
% DV
Vitamin A
2813 IU
56%
Pantothenic Acid
0.0mg
0%
Vitamin C
8.4 mg
14%
Choline
5.4 mg
Vitamin D
0
0%
Calcium
29.7 mg
3%
Vitamin E
0.6 mg
3%
Iron
0.8 mg
5%
Vitamin K
145 mcg
181%
Magnesium
23.7 mg
6%
Thiamin
0.0 mg
2%
Phosphorus
14.7 mg
6%
Riboflavin
0.1 mg
3%
Potassium
167 mg
5%
Niacin
0.2 mg
1%
Sodium
23.7 mg
1%
Vitamin B-6
0.1 mg
3%
Zinc
0.2 mg
1%
Folate
58.2 mcg
15%
Copper
0.0 mg
2%
Vitamin B-12
0 mg
0%
Selenium
0.3 mcg
0%
While spinach is not a significant source of protein, 12 percent of the calories in spinach are derived from plant proteins. Cooked spinach provides 250 mg calcium (compared to 300 mg calcium in 1 cup of cow's milk); however, the calcium in dairy foods is better absorbed (28 percent of the calcium in a cup of milk is absorbed, compared to 5 percent of the calcium absorbed in spinach). This is because another chemical in spinach, oxalate, binds to the calcium in the spinach, making it harder for us to absorb the calcium found in the leaves of this plant.
Why Spinach?
Spinach is available year-round in the United States and can be purchased in many forms — fresh, frozen and canned. It is at its peak from March to May and from September to October. Malabar spinach grows well in Texas and it tolerates the summer heat better than traditional spinach varieties.
Pre-washed spinach is a great fast food — sautéed in olive oil with a little black pepper, spinach can go from the vegetable drawer to the table in 10 minutes. Be sure to rinse the pre-washed spinach to decrease bacterial loads found in fresh greens. If you buy unwashed spinach, place the leaves in tepid water after removing the roots and larger stems, then drain the washed spinach and rinse with cool water until no sand or dirt is observed in the bowl (up to 2-3 rinses to dislodge the dirt). It should be noted that soaking spinach in water could result in losses of water-soluble vitamins.
You can add spinach to soups, stir-fried dishes, lasagna, salads, or place some spinach leaves on any sandwich. Spinach is a great addition to smoothies and can be added to plain yogurt with seasonings to make a low-fat dip. Fresh spinach also scrambles up nicely with eggs in the morning.
Spinach and Chronic Disease
There is interest in nutritional approaches to decreasing the risk for chronic disease. The Center for Disease Control has identified that healthy lifestyles (food and exercise) can greatly reduce the risk for many chronic diseases. The Academy of Nutrition and Dietetics has identified that not only can diet choices manage chronic diseases like diabetes and heart disease, but diet choices can prevent or delay disease in persons at risk. While specific foods are not magical, the higher the nutrient content of a food like spinach, the more likely it will contribute to disease risk reduction when it is a regular part of your diet. Because spinach is a great source of many nutrients it may contribute, as part of a healthy diet and lifestyle, to risk reduction for the following disease conditions:
Asthma Prevention: Research has linked beta carotene and Vitamin A to decreased risk for asthma exacerbation. More research is needed, but there may be a benefit with leafy greens in those prone to asthma.
Bone Health: Vitamin K protects against bone fractures and helps us better absorb calcium needed to build the matrix that keeps our bones strong. There is no question that spinach is an excellent source of Vitamin K.
Cancer Prevention: Plant chemicals found in green vegetables (including spinach) may block the carcinogenic effects of heterocyclic amines that are formed when we grill meat at a high temperature.
Diabetes: Research has shown that alpha-lipoic acid (ALA) supplementation can lower blood glucose levels, increase insulin sensitivity, and possibly decrease peripheral neuropathy in persons with diabetes. While food sources of ALA have not been studied, there is interest in ALA and health.
Eye Health: Lutein and zeaxanthin are two carotenoids that are found in high amounts in spinach. These carotenoids work as antioxidants in the eye to decrease damage that can lead to macular degeneration.
Hypertension: The DASH research showed that high potassium intake lowers blood pressure. Spinach is a high potassium vegetable.
 When Spinach Is Not the Best Choice
The nutrients in spinach can pose concerns for some individuals:
Because spinach is high in purines, persons prone to kidney stones or persons with gout can increase uric acid production in these individuals.
Persons on certain blood pressure medications or persons with end-stage kidney disease may need to limit potassium intake. Spinach would not be the best possible choice because it is so high in potassium.
Persons on Coumadin are usually asked to limit intake of spinach and leafy greens, because the Vitamin K in greens works against the medication.
Talk to your doctor or a registered dietitian if you have concerns about spinach consumption as part of your personal diet plan.
[1] Sherman SC, Elvehjem CA, Hart EB, Further Studies of the availability of iron in biological materials. The Journal of Biological Chemistry. 1934: 107(3): 383-394.
[2] Kohler G, Elvehjem C, Hart E, Modifications of the bibyridine method for available iron. Journal of Biological Chemistry. 1936 (Vol 113):49-53.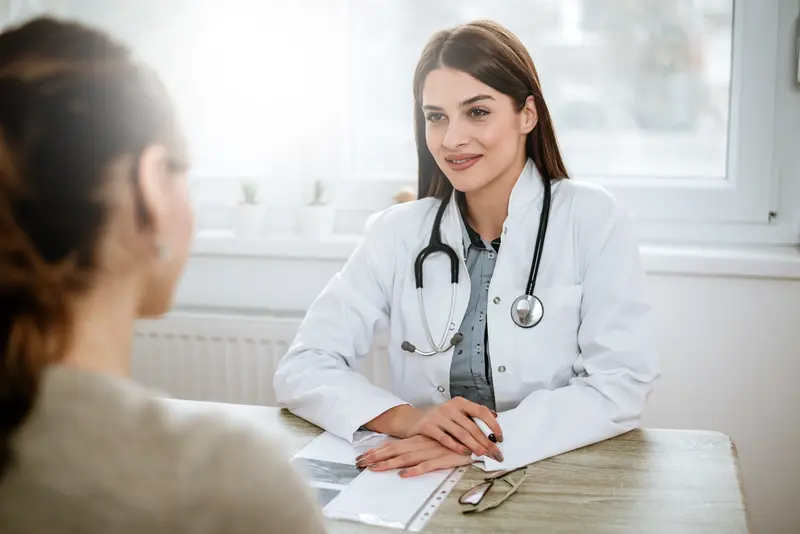 We make it easy.
Healthcare doesn't have to be difficult. We're constantly finding ways to make it easy so that you can get Better and stay that way.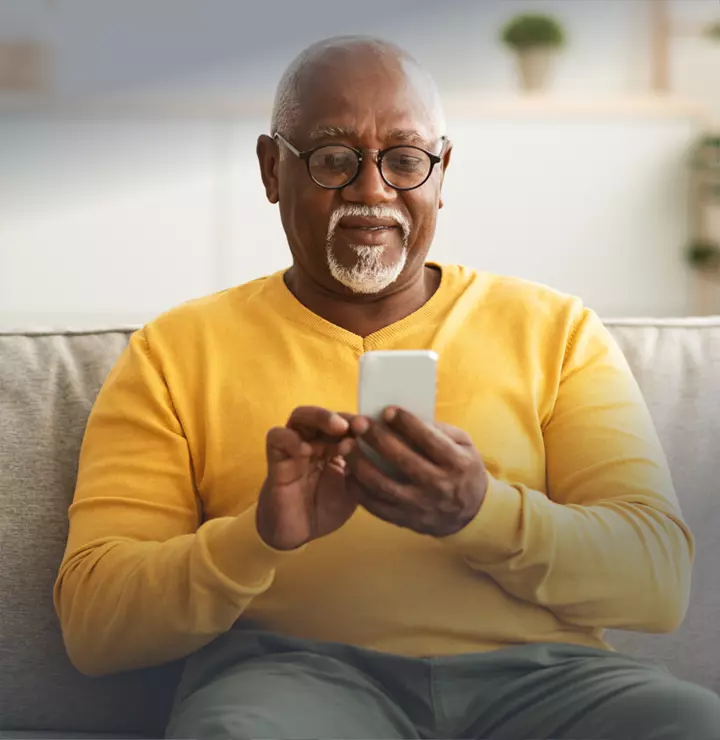 Better

tools make it easier
We all have different healthcare needs. Handle them your way with the MyBSWHealth app. Download the app today and take a hands-on approach to your healthcare.