Sugar sense: How to make smarter beverage choices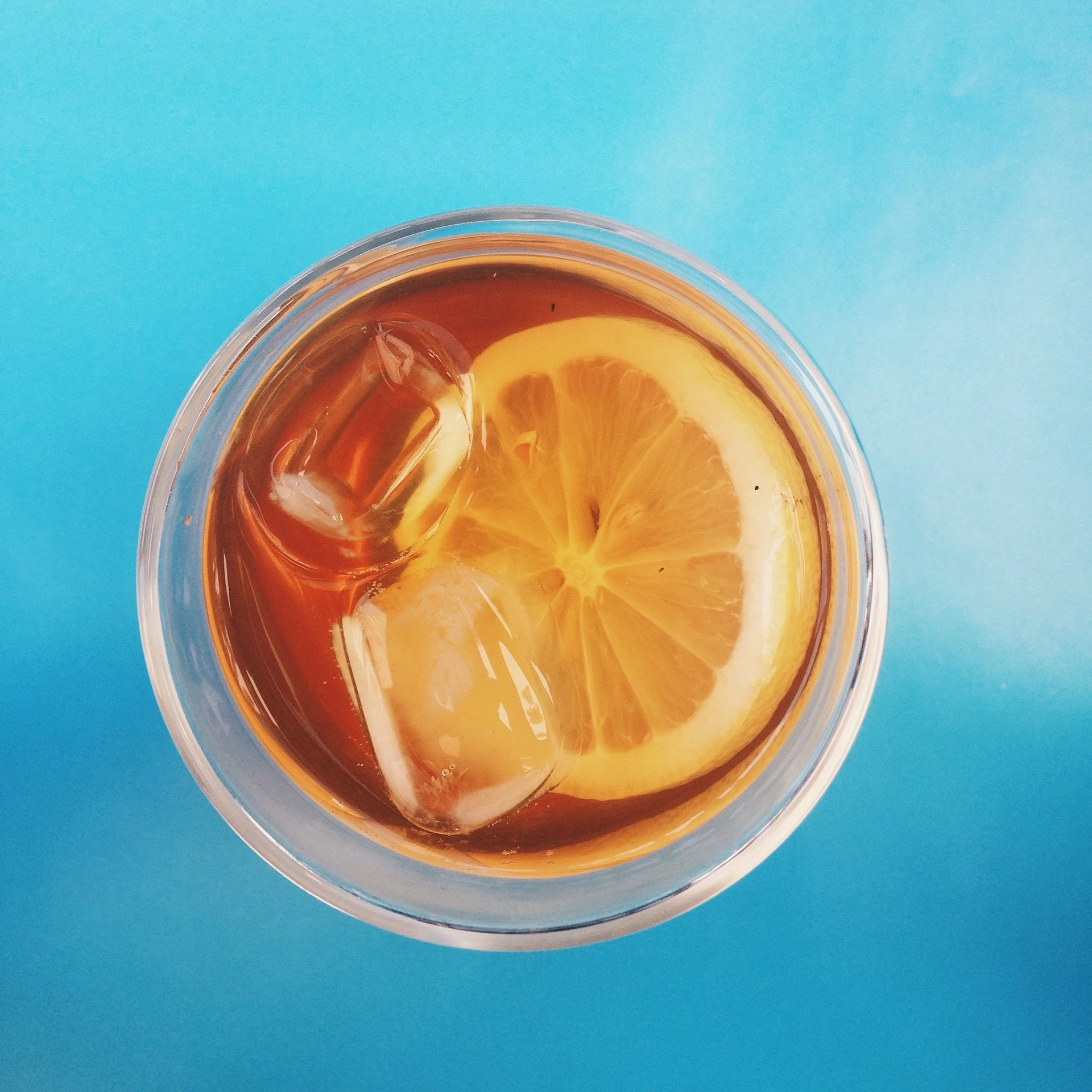 Every day, Americans get almost half of their added sugar consumption from drinks. And although recent USDA surveys show that we are drinking less soda, consumption of mid-calorie drinks like tea or vitamin water is actually on the rise.
Sweetened drinks can add many "empty calories" that give us few of the nutrients we need. Studies have also shown that frequently choosing sweetened drinks is linked to both weight gain and higher risk for developing serious health problems such as Type 2 diabetes, heart disease and fatty liver disease.
As a registered dietitian, I'm here to offer insight on ways to avoid added sugars and how you can make smarter, healthier decisions the next time you reach for a sweetened drink.
Looking at the label
The next time you're at the grocery store or buying food online, don't overlook the nutrition label. The ingredients on the nutrition label can show you if a drink has any added sugar or artificial ingredients.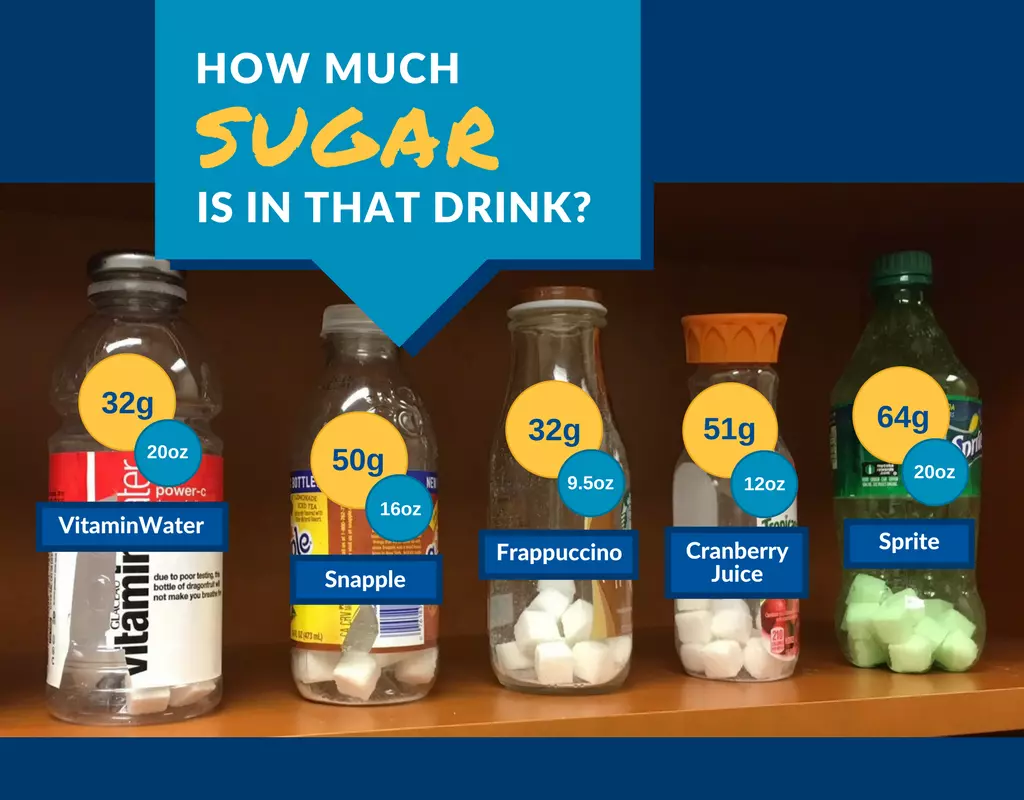 Below is a list of some common names for added sugars that you should be aware of:
evaporated cane juice
fruit juice concentrates
agave
honey
invert sugar
raw sugar
turbinado sugar
high-fructose corn syrup
dextrose
fructose
Common culprits
The American Heart Association recommends that we keep the added sugars from all of our food and drinks to less than 6-9 teaspoons a day. Be aware, though, many popular drinks will quickly add more sugar and calories than most of us can spare.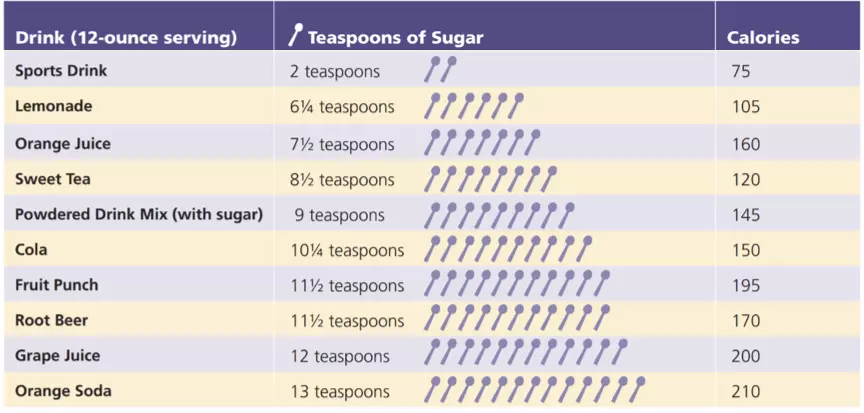 Smart swaps
Try these tips, below, for ways to cut down on the sugar you get from drinks.
Choose unsweetened drinks like water, plain teas or sparkling waters.
Try making a flavorful infused water or tea by adding fruit such as lemon, lime, cucumber or watermelon, and include herbs like mint or basil, or spices like cinnamon or vanilla.
At the coffee shop, consider swapping the sweet coffee creamer, flavored syrup and whipped cream for a low-fat milk or almond milk.
If you do choose to have a sweetened drink, choose the smallest size. Most soda companies offer an 8-ounce can.
Ask for your smoothie to be made without any syrups or juices. The blended fruit gives you sweetness and flavor but it will also have important nutrients like fiber and vitamins.
So, the next time you reach for a sweetened drink, consider these healthier alternatives instead — your body will be glad you did!
---
Sources: 2015-2020 Dietary Guidelines for Americans; CDC Get the Facts: Sugar-Sweetened Beverages and Consumption; CDC Rethink Your Drink 2015; American Heart Association Decreasing Sugar-Sweetened Beverage Consumption: Policy Approaches to Address Obesity 2015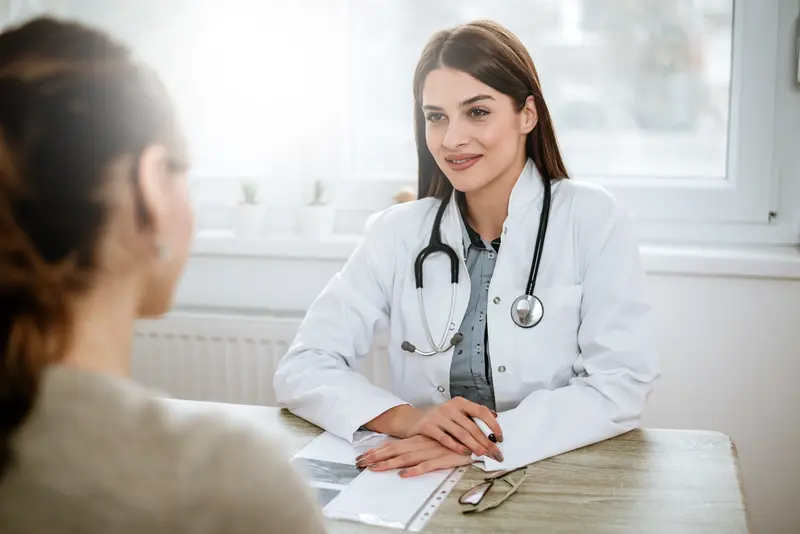 We make it easy.
Healthcare doesn't have to be difficult. We're constantly finding ways to make it easy so that you can get Better and stay that way.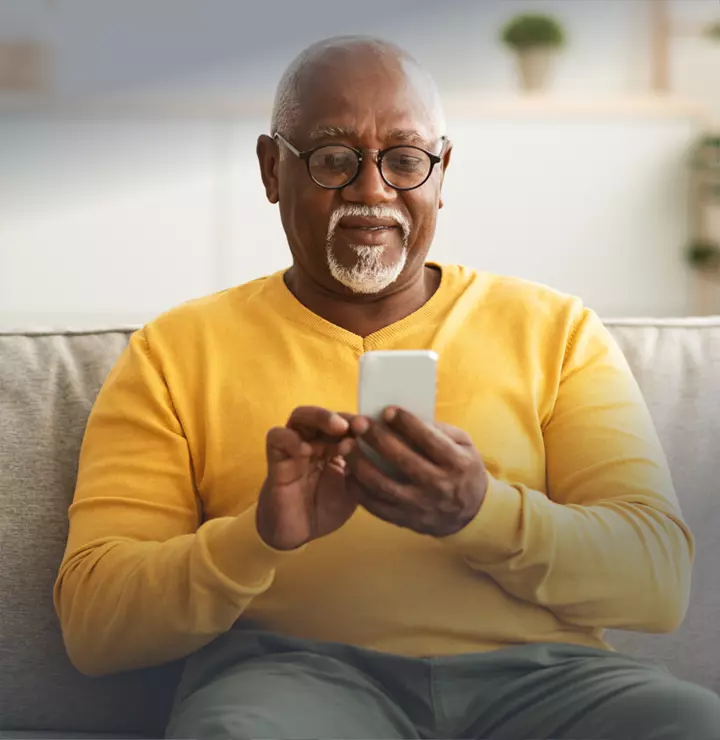 Better

tools make it easier
We all have different healthcare needs. Handle them your way with the MyBSWHealth app. Download the app today and take a hands-on approach to your healthcare.