Taking stock of bone broth: Is it really worth the hype?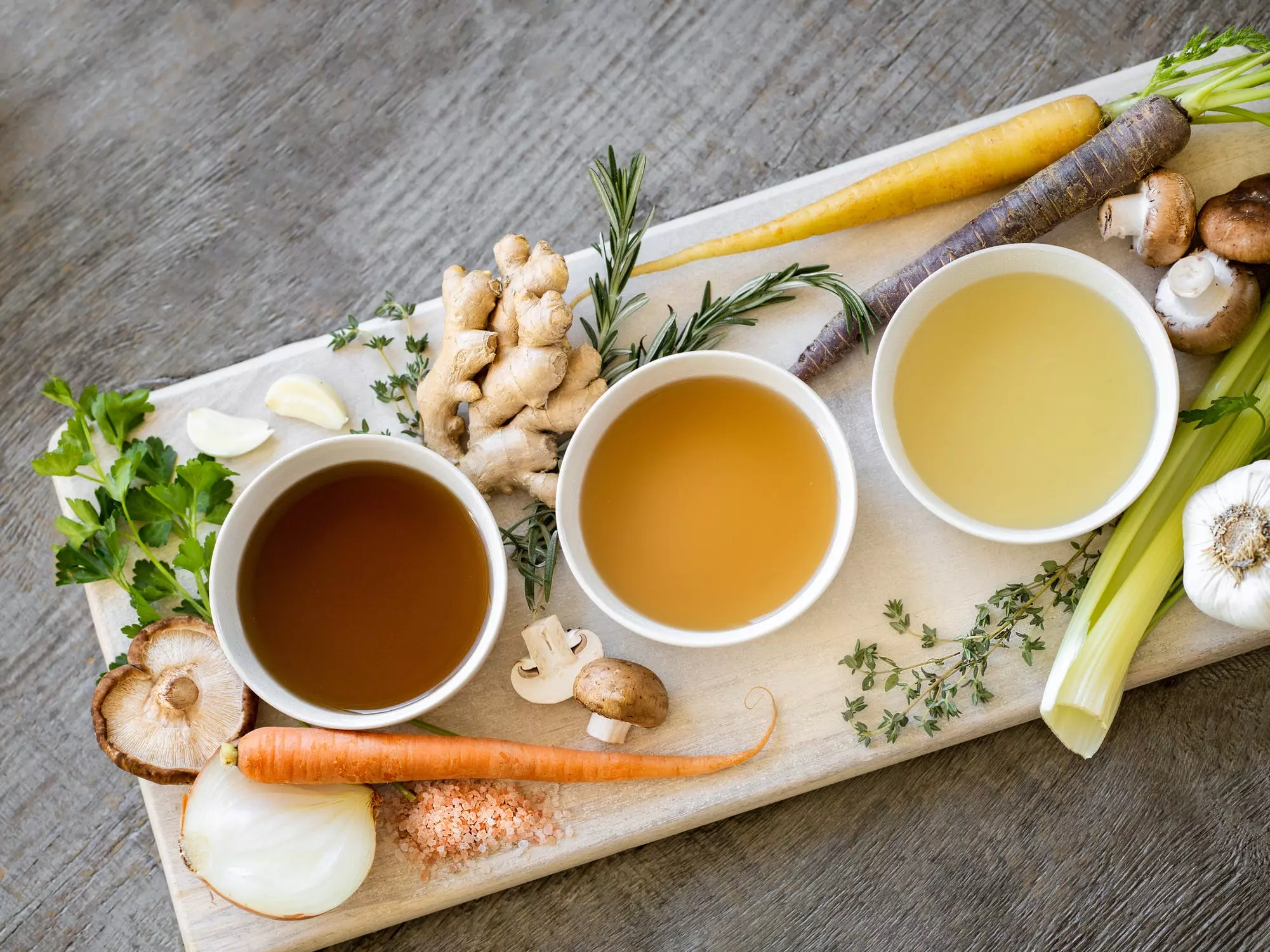 Have you been intrigued by the growing collection of bone broth recipes out there? Bone broth is trending, but don't let its recent popularity fool you. Bone broth has been around for ages and has been used in Chinese medicine for over 2,000 years. So, what exactly is bone broth and what are the benefits? 
What is bone broth?
Bone broth is simply a soup stock made by cooking down animal bones for a long period of time, anywhere from 8-24 hours. The lengthy cook time allows the bones to break down and release sought-after nutrients.  
The nutritional content of bone broth varies based on the amount and types of bones used, cooking time and method of cooking. However, when prepared correctly, most will yield a number of nutrients, including:
Collagen: Recent studies have indicated that the consumption of collagen may increase skin elasticity and improve moisture content.
Gelatin: Gelatin supplementation may help repair and maintain the mucosal lining in the stomach.
Glycine: The glycine present in bone broth may stimulate the production of stomach acid, which helps with proper digestion.
A variety of healthy minerals!
How to eat bone broth
If you're not sure what to do with bone broth, you can start by simply replacing stock or broth in a recipe with the more nutrient dense bone broth. 
Cook with it: Try rice made with broth instead of water or use it in stir fry meals. 
Wake up with it: In Traditional Chinese medicine, bone broth is used to support weak digestion. Acupuncturists and Chinese herbalists recommend starting the morning with a cup of bone broth to gently waken your digestive system. 
For the afternoon slump: Or try swapping out a mid-afternoon coffee with a mug of warm broth. You can add ginger slices, scallion and garlic for a more pungent, immune boosting brew. 
As a snack: Bone broth can also serve as a healthy snack between meals. The fat will satiate you while the protein sustains you until your next meal.
How to buy (or make) bone broth
Because bone broth has become so popular, many companies have started selling pre-made and often shelf-stable broths. This is an excellent way to reap the benefits without having do to any of the prep work. 
When purchasing bone broth, try to look for products made with as few ingredients as possible. Traditional bone broth consists only of bones, water and minimal vegetables, so more additives don't necessarily make a better product. You also want to be sure that the bones have undergone a long cook time. Most products will have that information right on the label. 
If you're interested in making your own bone broth, follow our recipe below. Or look online — there are countless fun and easy recipes.
Helpful tips: 
Bone broth can easily be made with leftover roasted or rotisserie chicken. In this case, the cooking time will be closer to 6 hours, as the bones are small and easily broken down. 
If you're looking for larger bones, you can typically find frozen femur, knuckle or oxtail bones in the frozen section of your grocery store. Or ask the butcher behind the meat counter.
Bones from a larger animal (bison, lamb, beef) need at least 12 hours of simmer time.
Bone broth can also be made in a pressure cooker. Though each recipe varies, most call for a 3-4 hour cook time. 
For a plant-based alternative, swap 2-4 lbs. of mushrooms for bones.
Recipe: Slow cooker bone broth
Ingredients:
2-4 lbs. of organic beef, chicken, or bison bones
2 tablespoons apple cider vinegar 
2 ribs of celery, roughly chopped
2 carrots, roughly chopped
1 medium onion, roughly chopped
Suggested spices: salt, pepper, ginger, turmeric
Filtered water (about 10-12 cups)
Step One: Blanch bones
Blanching bones before roasting removes impurities and enhances the broth's flavor.
Place bones in large stock pot and cover with cold water
Bring to a boil and cook at an aggressive simmer for 20 minutes
Drain 
Step Two: Roast Bones
Roasting bones greatly enhances the flavor of the final product. And flavor is key!
Preheat oven to 425◦F
Place blanched bones on baking sheet and roast for at least 20 minutes.
Remove from baking sheet. Scrape and save and caramelized pieces.
Step Three: Make Bone Broth
Place bones, caramelized pieces from baking sheet, water, and apple cider vinegar in slow cooker and let sit for 20 minutes. This helps break down the bones and allows for more nutrient absorption. Make sure there is enough water to cover bones.
Add vegetables and spices of your choice to slow cooker
Cook on low for 10-24 hours. (Tip: If your slow cooker shuts off after 12 hours, start timer in the evening before bed and reset it the next morning
Allow broth to cool slightly, then strain through a colander. Discard vegetables
Store broth in fridge for up to 5 days or freeze for later use. 
Enjoy!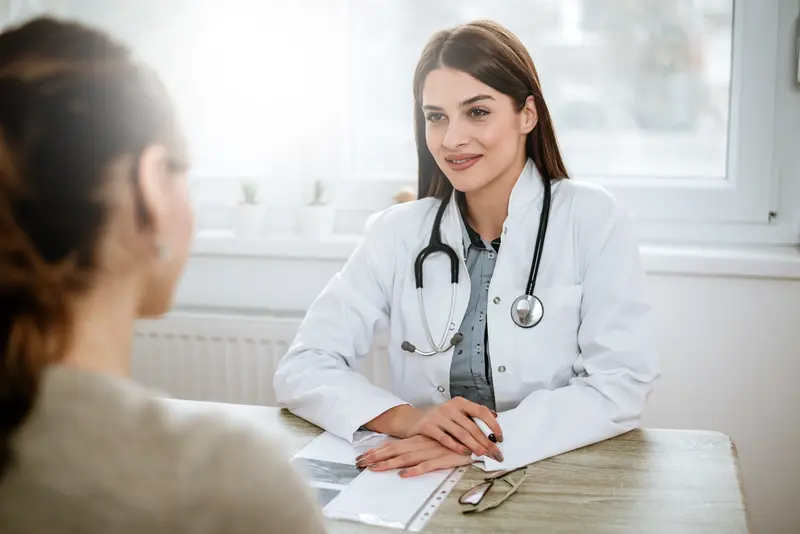 We make it easy.
Healthcare doesn't have to be difficult. We're constantly finding ways to make it easy so that you can get Better and stay that way.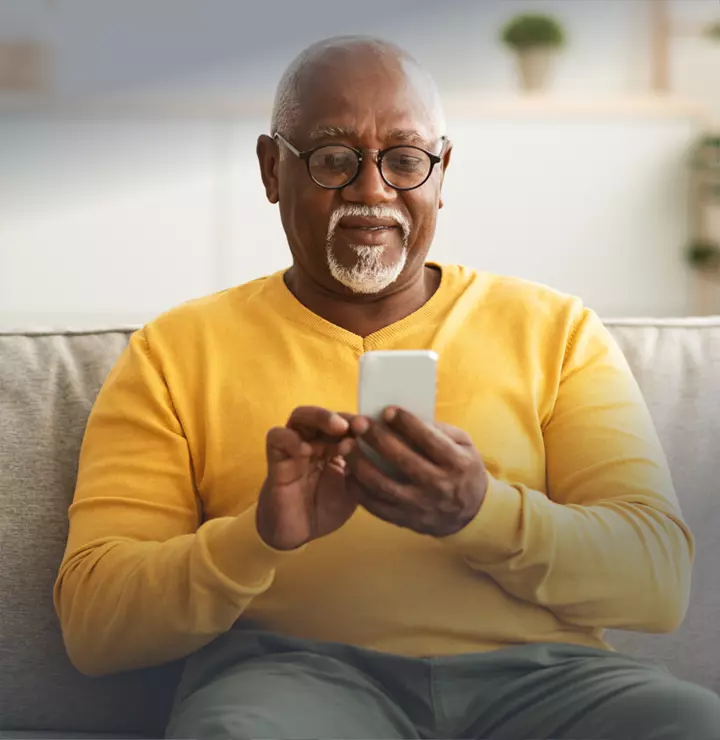 Better

tools make it easier
We all have different healthcare needs. Handle them your way with the MyBSWHealth app. Download the app today and take a hands-on approach to your healthcare.