ThinkFirst: Students learn no-nonsense approach to injury prevention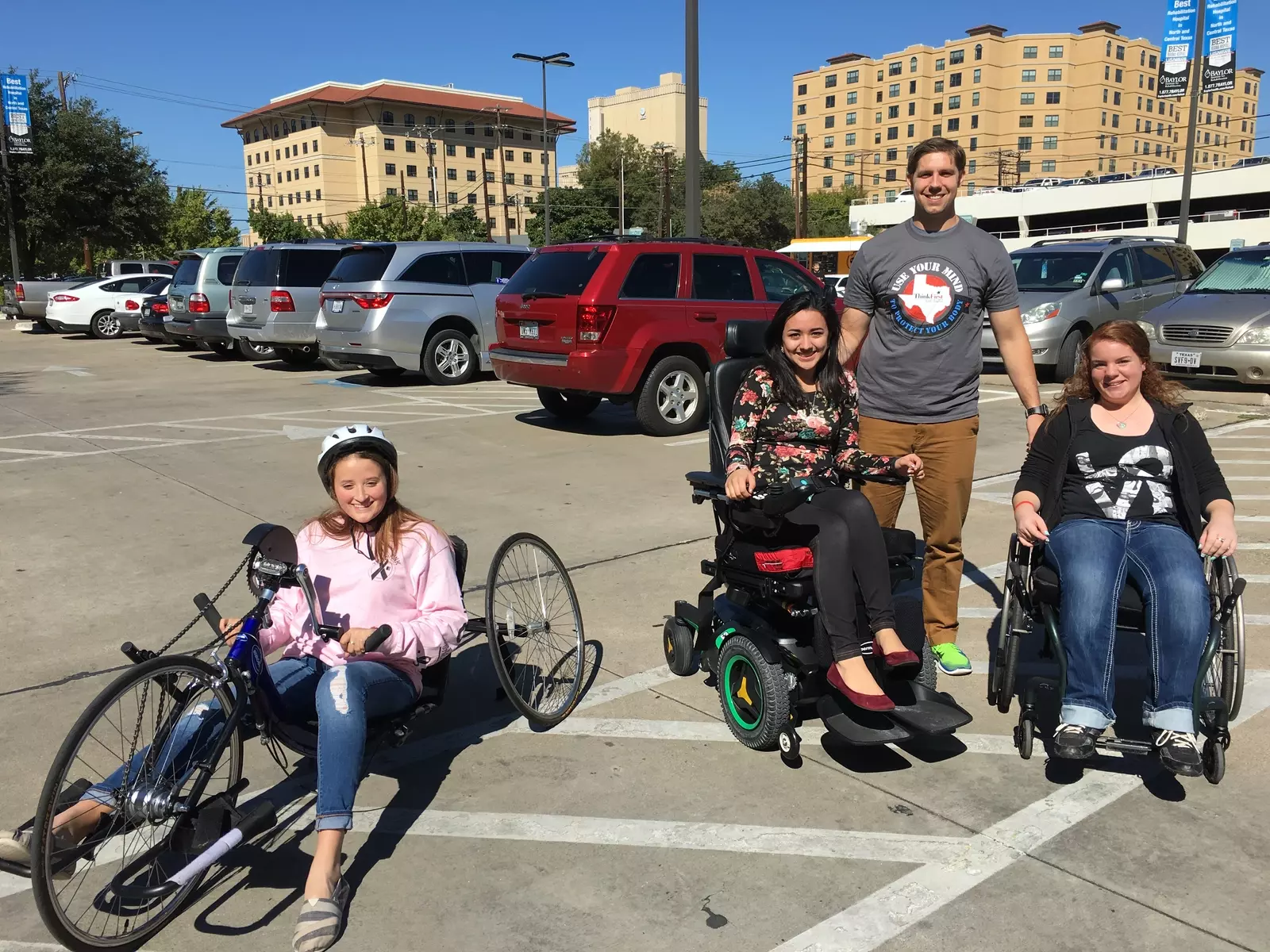 Most patients enter Baylor Institute for Rehabilitation via ambulance or gurney. However, on a special day in October, a high school class of seniors from Argyle High School made their way south on I-35 to spend the day in the acute inpatient facility, learning firsthand what it is like to be a patient with a traumatic brain or spinal cord injury.
Teaching students from high schools in the community about injury prevention is critically important to the physicians and therapists at Baylor Institute for Rehabilitation, especially since injury is the leading cause of death and disability among teens and young adults. It is because of this passion that Baylor Institute for Rehabilitation at Dallas took a unique approach to teaching students to "ThinkFirst" about injury: by bringing teens directly into the hospital to learn firsthand about the lifelong effects their decisions can have.
The ThinkFirst National Injury Prevention Foundation was started in 1986 as the National Head and Spinal Cord Injury Prevention Program. The American Association of Neurological Surgeons (AANS) and the Congress of Neurological Surgeons (CNS) directed two neurosurgeons to develop a national injury prevention program based on their previous prevention efforts in their respective communities. The program soon after was known as the ThinkFirst National Injury Prevention Foundation.
Each year ThinkFirst chapters provide thousands of educational presentations to schools, businesses, organizations, conferences, and community events in order to raise awareness on preventing injuries. Baylor Institute for Rehabilitation at Dallas is home to the only ThinkFirst chapter in North Texas.
At Baylor Rehab Dallas, the ThinkFirst Foundation provides powerful, thought-provoking programs to teens who can relate to the "VIP" (Voices For Injury Prevention) speakers. These speakers are former patients who have experienced a traumatic brain injury and/or spinal cord injury. They explain how a traumatic injury needlessly changed their life.
"This program educates students on how to prevent brain and spinal cord injury as well as raises awareness and change perception of people who have these types of injuries," said Seema Sikka, MD, a spinal cord injury physician at Baylor Rehab Dallas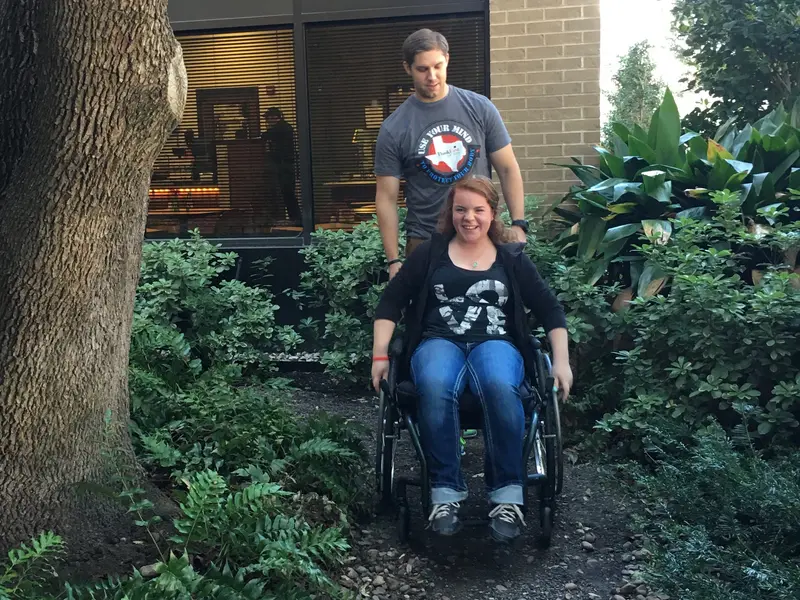 Instead of going into schools with a slideshow presentation, the ThinkFast chapter at Baylor Institute for Rehabilitation promotes a unique learning environment by inviting high school students to visit the hospital and see firsthand the effects of traumatic injury. For example, the Argyle students spent their day meeting with current and former Baylor Rehab patients who have experienced injury. The patients told the students their personal stories of how injury has affected their lives, and how their injuries could have been prevented.
Physical and occupational therapists also worked with students on skills that they normally teach their patients, such as learning how to eat cereal if individuals are paralyzed and how to maneuver in a wheelchair through an "obstacle course" using different terrains (e.g., gravel, asphalt, brick, dirt) to increase difficulty. The Level I Trauma Center at Baylor University Medical Center at Dallas also played a part in the day's activities, providing a simulation of the effects of driving under the influence of alcohol. Students navigated a course set up with cones while wearing goggles that simulated varying degrees of intoxication.
The message from Baylor Institute for Rehabilitation at Dallas to students is that most injuries are preventable! Simple actions, such as wearing a seat belt, reducing distractions while driving, wearing a helmet on a bicycle and taking other safety precautions can prevent many serious injuries from occurring.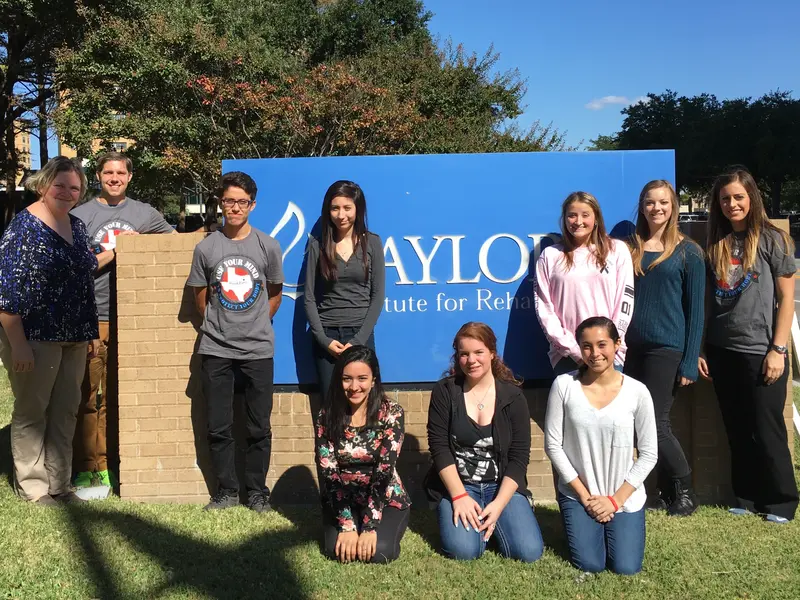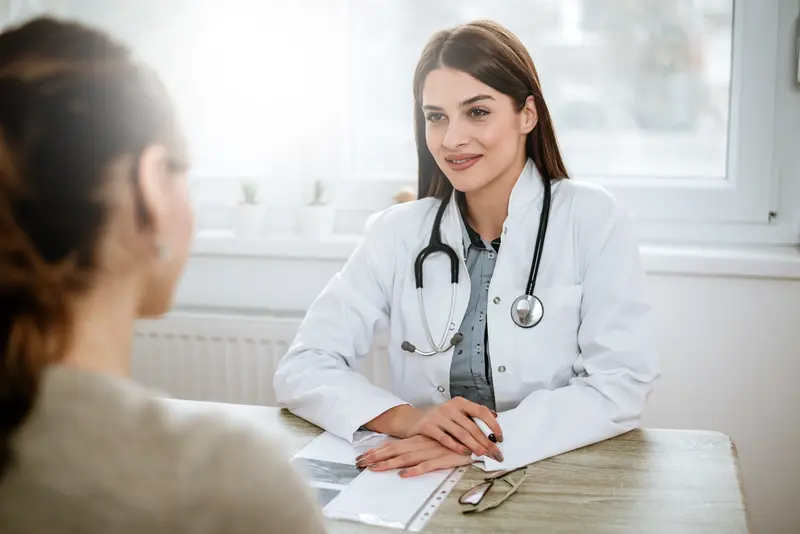 We make it easy.
Healthcare doesn't have to be difficult. We're constantly finding ways to make it easy so that you can get Better and stay that way.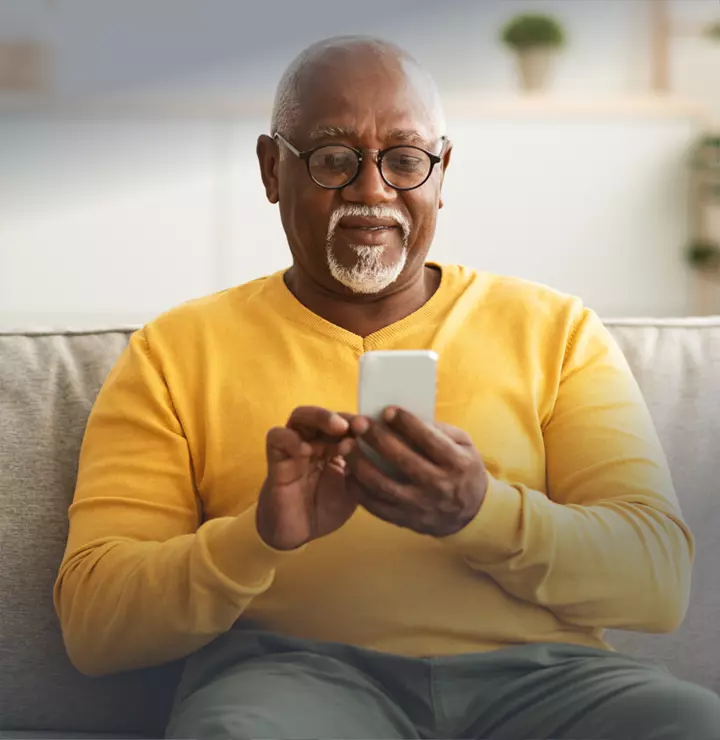 Better

tools make it easier
We all have different healthcare needs. Handle them your way with the MyBSWHealth app. Download the app today and take a hands-on approach to your healthcare.