Uterus transplant: Once a dream, now reality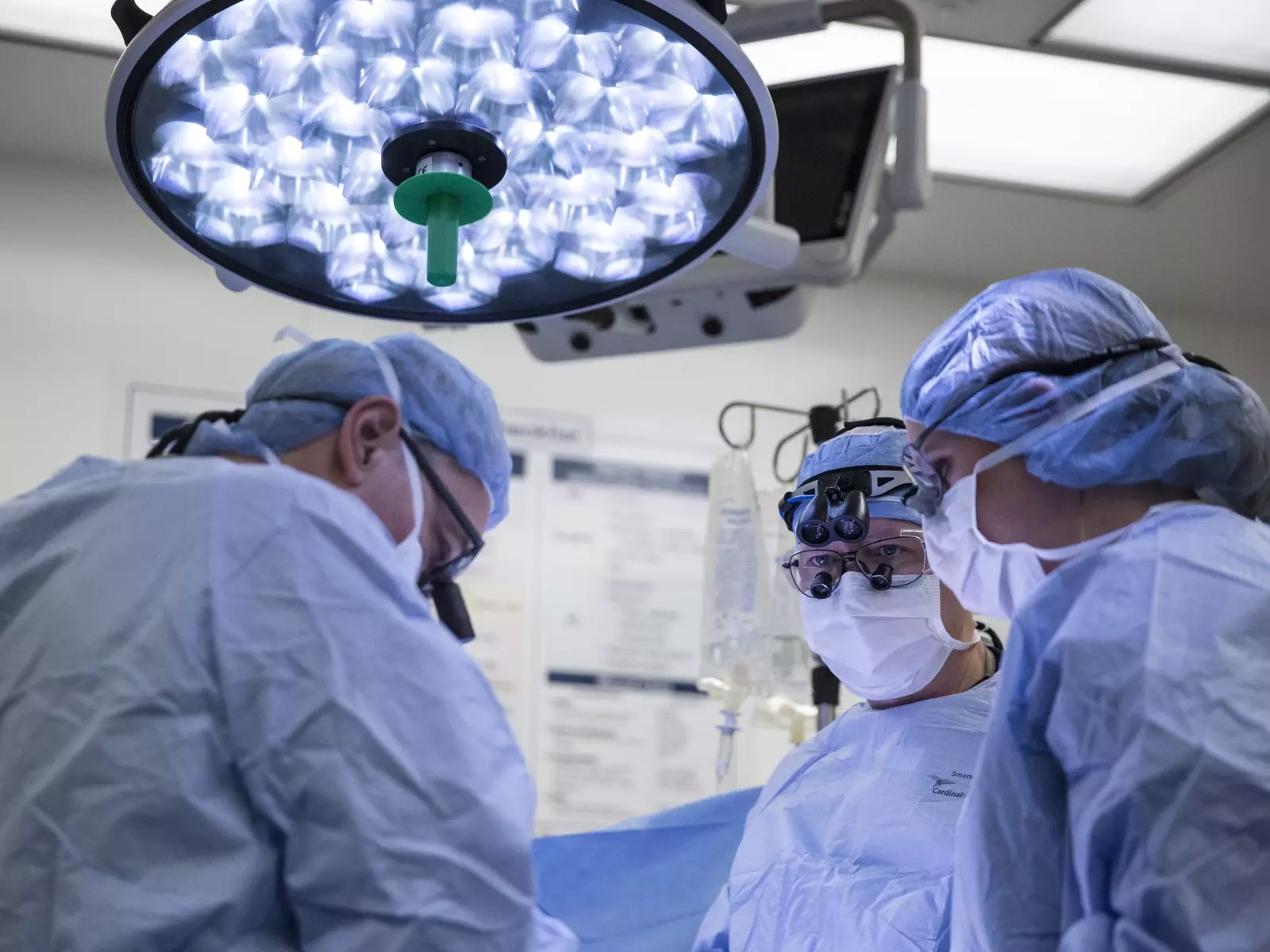 It's an amazing thing seeing a dream come to life. You dare to let yourself imagine something beautiful, and you hope desperately for the day it comes true.
When it finally does, it's almost surreal.
On Dec. 1, Baylor University Medical Center at Dallas announced the first birth in the U.S. of a baby to a mother who received a uterus transplant. It's a medical milestone that will revolutionize the lives of many families in the years to come, and I feel honored to have played a part in this clinical trial.
But I think I can speak for the rest of my colleagues when I say that, for us, this is about more than medicine and research. It's about restoring hope. It's about giving a woman the chance to hold the newborn baby she was told could never exist.
The dream
After the announcement that we were beginning the clinical trial more than a year and a half ago, I spoke to the Dallas Morning News about a dream I had several years earlier:
"Dr. Colin Koon dreamed about uterus transplants years before he knew he'd be performing them.

A surgeon at Baylor University Medical Center at Dallas, Koon specializes in gynecologic cancers. His job often involves saving a woman's life by compromising her fertility — a trade-off he has always found troubling.

He woke up from the dream in a cold sweat.

'I worried that people would think I was crazy for even thinking about this,' he told The Dallas Morning News. He described it to his wife and pledged never to speak about it again."
Via The Dallas Morning News
Fortunately, I didn't stick to that pledge. At the time, this was simply an unusual dream that I never thought would come true. But the dream was so vivid and so ingrained in my memory, it was as if I was handed the blueprints of how to do the surgery. Still, I had no idea we'd be where we are today, years later, celebrating the birth of this baby boy.
As a gynecologic oncologist, I routinely perform hysterectomies for women who have no other choice.
For many women wanting to have children, the surgeries I perform inevitably take away that dream in order to save their lives. But this time, I had the chance to help restore that dream and renew a woman's hope of having a family of her own.
It was an incredible privilege.
A team effort
The world may see only a few faces of this medical milestone, but the truth is that each person you see has a whole team of people supporting them.
To get to this point, it took an entire team of surgeons, nurses and staff, years of collaboration and research, the generosity of our selfless donors, the courage of our recipients and an unbreakable belief that we were all working toward something truly incredible.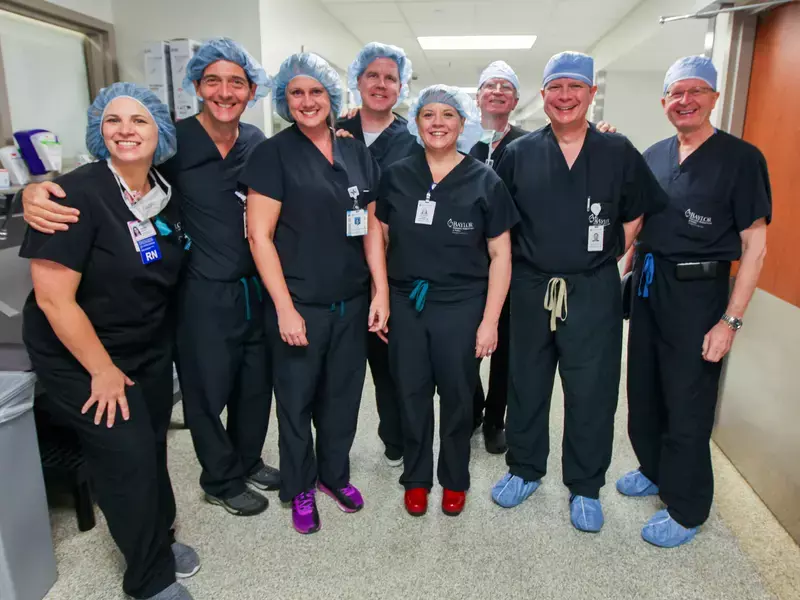 I am exceedingly fortunate to be part of a remarkable team, where I have the privilege of seeing miracles occur. With the birth of this baby boy, I honestly believe that is what we were able to witness — a miracle.
We have accomplished what we have only by the grace of God. I do not believe for a second that the dream I had eight years ago about my doing uterine transplants was a coincidence. I think I was being told to do this.
With the birth of this baby boy, I honestly believe that is what we were able to witness — a miracle.
When my colleague Dr. Giuliano Testa initially approached me about this project, we mapped out what it would take to see it through to a successful outcome. We quickly realized that we had all the pieces of the puzzle here at Baylor University Medical Center at Dallas.
From the beginning, we have had nothing but unwavering support from the Baylor Scott and White Health administration, the ethics committee, the medical committee, the Institutional Review Board, the Baylor Health Care System Foundation and the community.
With this support behind us, we assembled our teams and effectively meshed different departments and cultures together into a beautiful collaboration.
It has not been an easy journey, and we certainly have been humbled multiple times along the way. But working together, we persevered and can now joyfully announce that we have reached our definition of success — a healthy baby.
However, this is only the first step for us. There is so much still to discover.
While we celebrate this success, we must persevere to increase our success rate, and to refine and streamline our process to make this a more affordable option, so we can turn hope into reality for all those who desire it.
The birth of this baby boy is a symbol of hope for families facing infertility across the world. His mother said it best:
"We humbly hope that our little boy can serve as an inspiration to those struggling with infertility, and demonstrate throughout his life that no matter what obstacles are in your path, with the right team working beside you, anything is possible."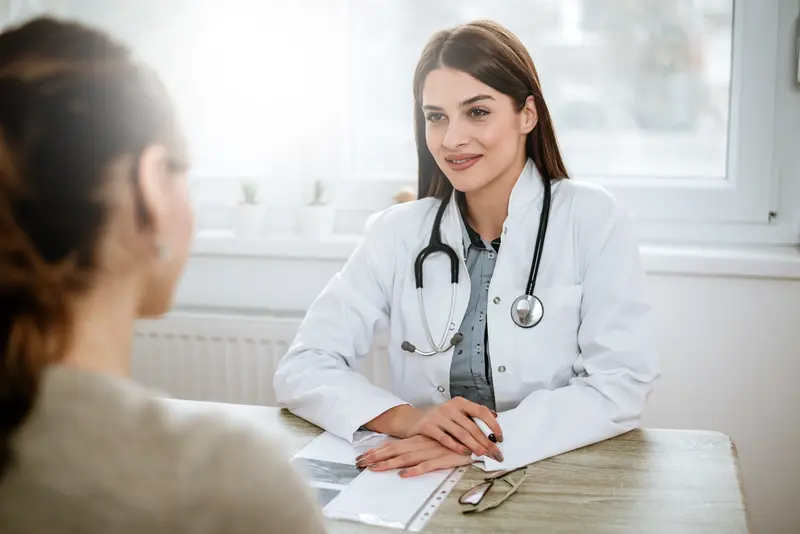 We make it easy.
Healthcare doesn't have to be difficult. We're constantly finding ways to make it easy so that you can get Better and stay that way.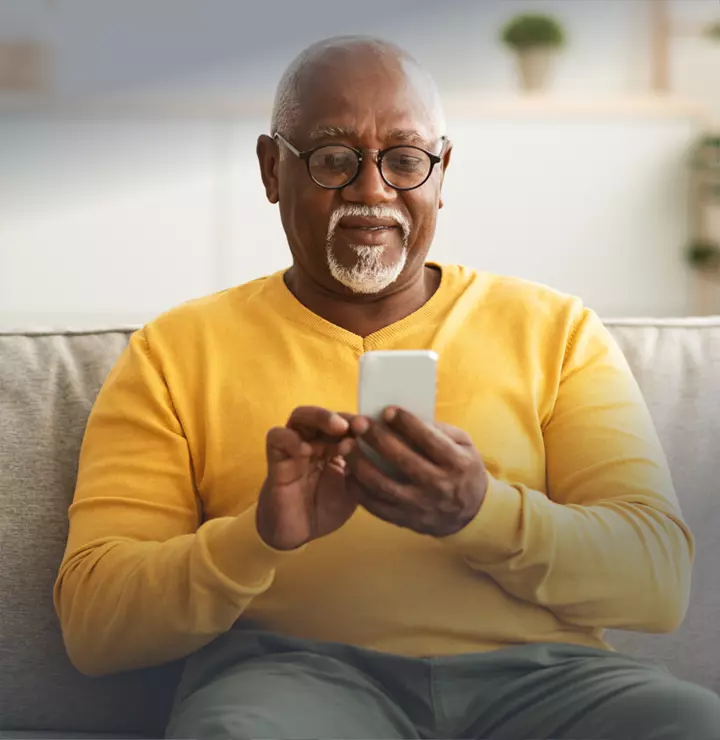 Better

tools make it easier
We all have different healthcare needs. Handle them your way with the MyBSWHealth app. Download the app today and take a hands-on approach to your healthcare.