Waiting for cancer test results? How to ease the anxiety and fear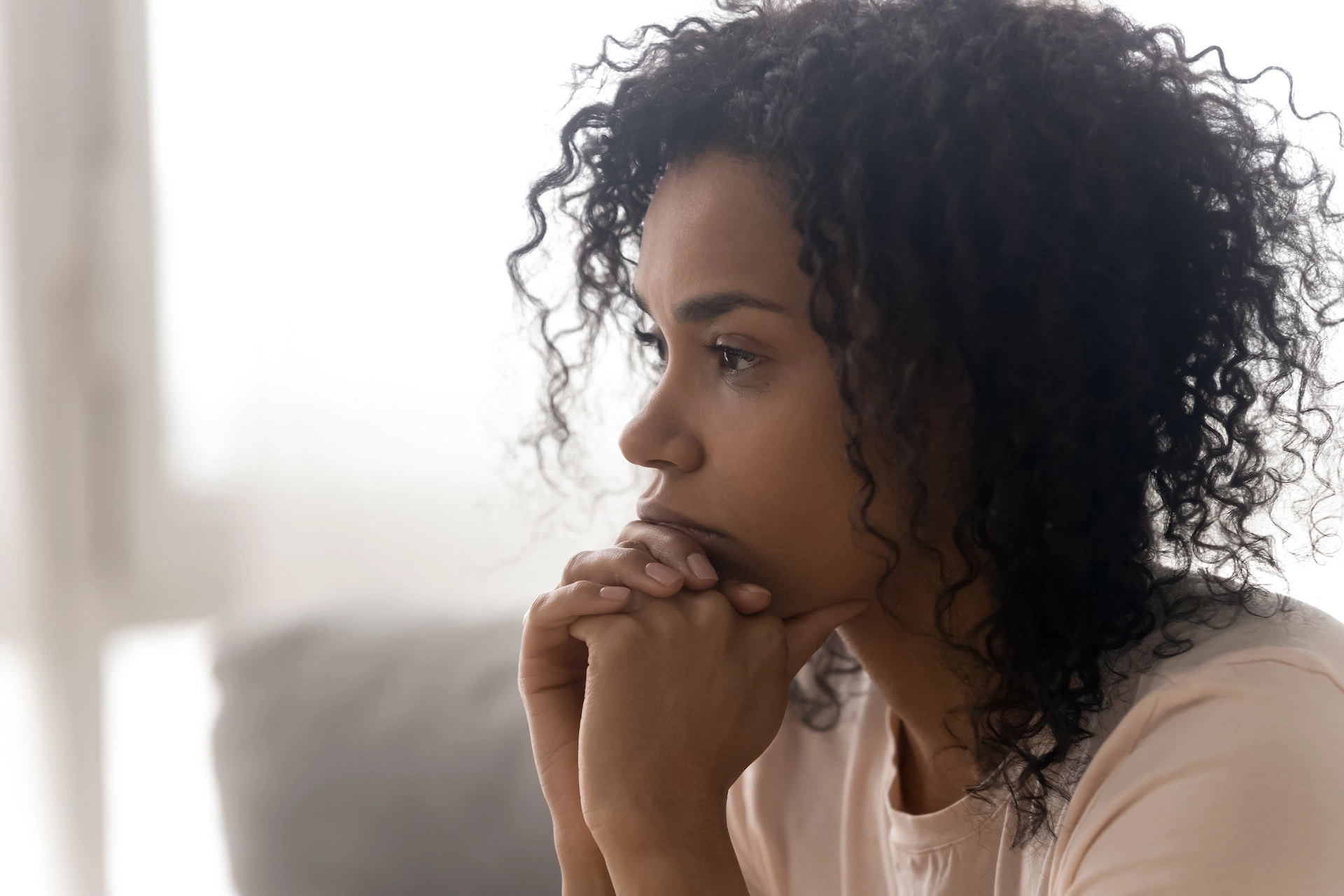 When you're facing a cancer diagnosis or awaiting the results of your latest scan, every hour may feel like an eternity. From the moment you know something is off, you may feel like you're constantly waiting for the next steps—the next appointment with a specialist, the next scan, the next test result, the next step in your treatment plan.
All this waiting can open the door for anxiety and fear.
Maybe you feel a crippling sense of dread and jump to the worst-case scenario. Maybe you can't think of anything, literally anything else, to take your mind off it. Maybe you wish you could just hit fast forward.
Especially when it comes to your health, it's normal to feel anxious or nervous. The good news is, there are healthy ways to cope with these emotions. Below are some tips on easing the anxiety while you wait for medical news.
Plan out a relaxing testing day
Arguably, the worst part about waiting for your test or test results is the feeling that you have no control over your life. A few small steps can go a long way in making these experiences less overwhelming:
Pick your partner: You can choose who will accompany you to your appointments and tests. Make sure you check with your medical facility about the visitor policy, but choose a partner who eases your mind, makes you laugh and serves as a distraction while you're waiting.
Comfort is key: Make sure you wear comfortable clothes that are appropriate for testing. This is your day to wear your sweatpants out in public and enjoy it.
Reward yourself: Make a plan to do something enjoyable after your test. For instance, maybe go out to your favorite restaurant or watch your favorite movie at home while you rest after a biopsy. Be sure to check with your medical team regarding any limitations following your test or procedure.
Although the things mentioned are small, they can go a long way in making the these experiences less overwhelming.
Choose a strong companion
It's important to emphasize how much of an impact your family and friends can have on the your anxiety and fear. Pick a support person who will listen to your concerns, provide helpful feedback and be a second set of ears to listen to any medical jargon.
Having a loved one accompany a you to your tests will make the day much more bearable, as you no longer have to face your fears alone. Sometimes, bringing a companion is a must. For example, if you are having a procedure with anesthesia, you won't be able to drive home, so having a companion is both a physical and emotional support. The right support at home is also important in making sure you're comfortable and set up with everything you need.
Stay as "normal" as you can
It can be difficult to go about your normal life while waiting for appointments and test results. Continuing on with regularly scheduled activities, errands and work can feel surreal when you feel like your life has been immensely altered.
While this is understandable, avoiding your normal activities can actually make you feel worse—a sense of normalcy may be what you really need. Continuing with your established routine as best you can is often necessary anyway, as pets and kids still need to be cared for and your work life may not pause for you. Just remember to rest when you need to and not to push yourself too hard.
Mental health: Continuing normal activities can help you achieve a psychological victory against cancer. In a way, it's an act of defiance on your part, showing that cancer won't stop you from living your life.
Comfort: You may find comfort in doing routine everyday tasks during this period of uncertainty.
Mood: Getting out and going on walks, talking to friends and being active releases endorphins, which can lift your mood.
Plus, if your tests do not show cancer, you won't have missed out on any part of your normal life.
Prepare your mind and heart for the results
You'd think having a clear diagnosis would be a relief. While it does provide clarity, it also can bring stress with new uncertainties and questions. It can help to prepare your mind as best you can.
Ask your medical team how you will receive your results. Will the medical team call or will there be an appointment?
Make sure you know approximately when you should expect the results.
Have someone with you to hear the news. Whether it be to celebrate good news or to comfort during difficult news, a loved one can provide great emotional support.
Process your fears and emotions
Fear should not control your life. But to cope with your fear, you must acknowledge it. This means taking time both by yourself and with others to acknowledge and work through your fears and worries.
Take a few minutes each day to think about your fears. This can help ease your worries. However, spending more time than necessary on fears can lead to unhealthy anxiety.
Find a cancer support group to build community with other people who understand what you're going through. Your care team can give you a list of resources and organizations that are specific for your diagnosis.
Talk to a counselor. You may find solace in talking to a counselor who can help you process the many emotions that come with a difficult diagnosis.
Take care of yourself
You're going through something difficult, whether you receive the cancer diagnosis you fear or not. Make sure you take care of yourself—mind, body and soul. Keep these tips in mind when you begin to feel overwhelmed:
Move your body: Whether formal exercise classes, gardening, dancing or housework, movement is a powerful antidote to stress.
Socialize: Whether by text, Facetime, phone or in-person, lean on your loved ones now more than ever.
Breathe: Practice deep breathing. YouTube has a wealth of free videos to guide you.
Rest: Sleep is therapeutic and even if you cannot sleep, intentionally resting your body and mind will help.
Faith: Explore your faith or spirituality. Many people find this helpful during their cancer journey.
All of the above are daily techniques that take practice but can lead to a healthier headspace. In the end, waiting and the anxiety that accompanies it are inevitable steps in your health journey. But the right resources, support and healthy coping mechanisms can make all the difference.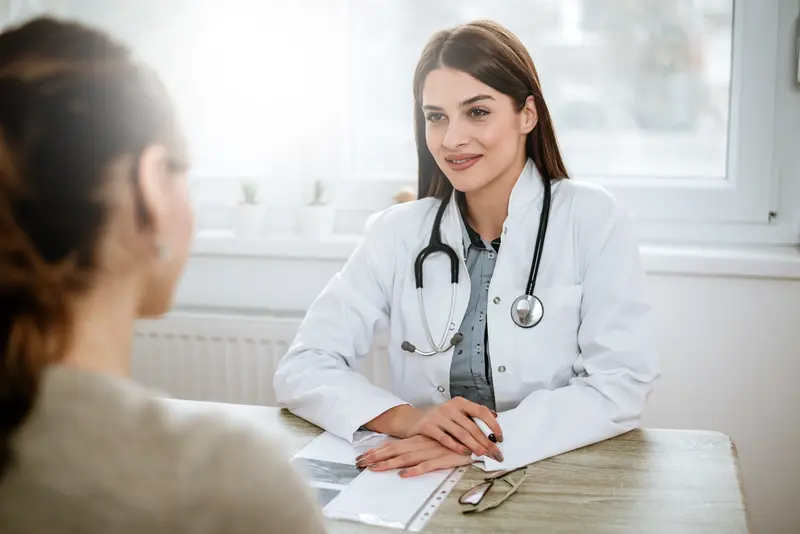 We make it easy.
Healthcare doesn't have to be difficult. We're constantly finding ways to make it easy so that you can get Better and stay that way.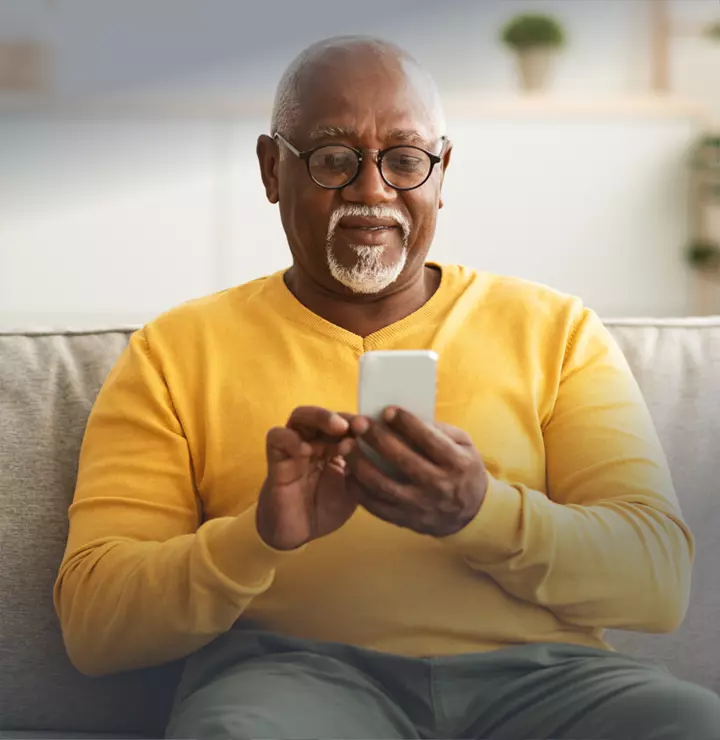 Better

tools make it easier
We all have different healthcare needs. Handle them your way with the MyBSWHealth app. Download the app today and take a hands-on approach to your healthcare.