What to expect when you become a cancer caregiver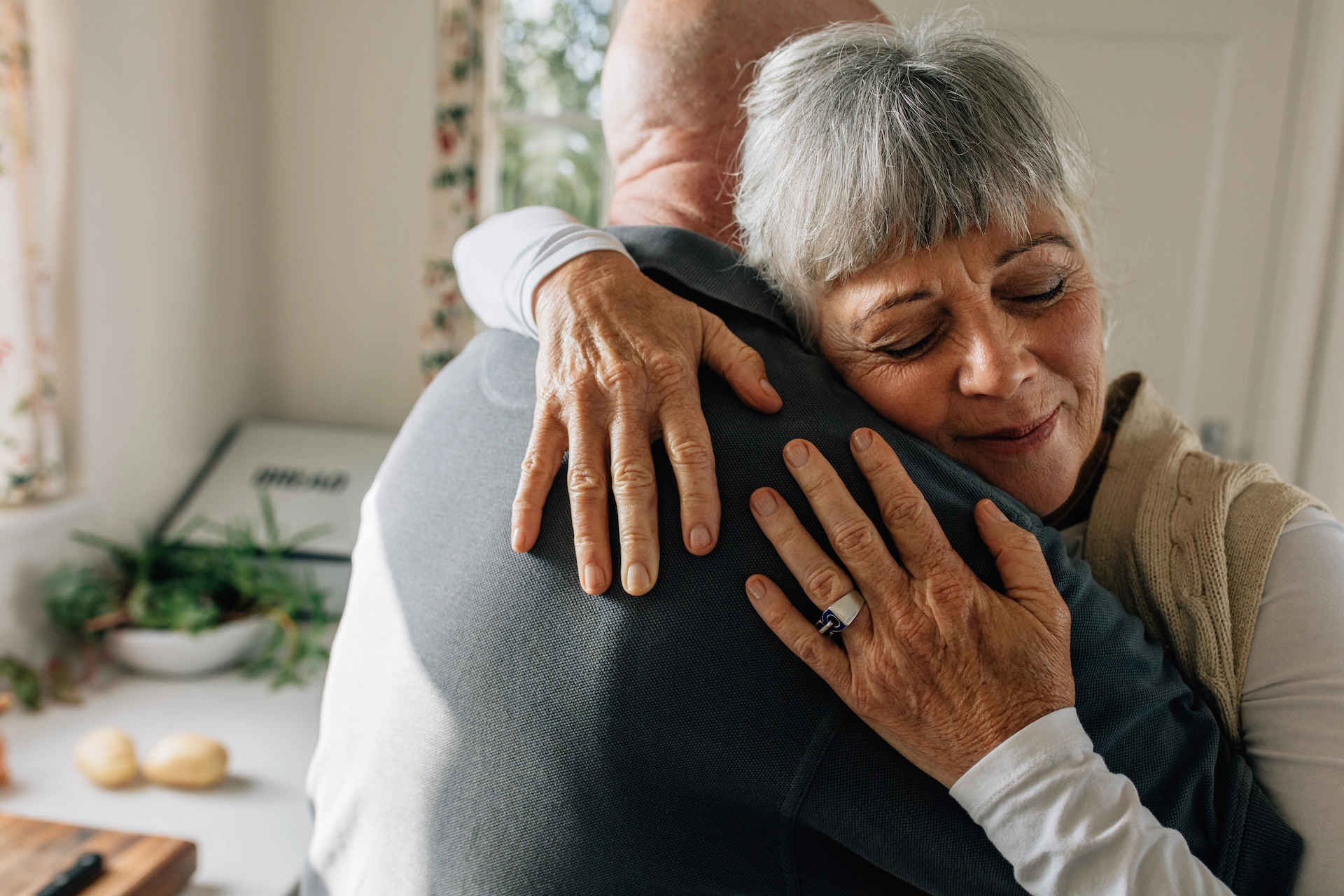 When your loved one is diagnosed with cancer, it changes your life too. According to the National Coalition for Cancer Survivors, caregivers are considered "survivors" along with their loved ones. That's because they also experience life-changing effects and challenges due to cancer. 
The title of "cancer caregiver" is probably one that you never thought you'd have. But anyone who walks beside someone as they experience a diagnosis is a caregiver. From going to clinic appointments to managing schedules to helping around the house, cancer caregivers take on many roles. And it won't always be easy.
As you enter this journey of cancer caregiving, you may be unsure of what to expect. Know that you aren't alone. With the right support, you can manage the challenges of caregiving—and care for your needs, too. Here are a few ways to get started.
Find your caregiving team
While you may be the primary caregiver for your loved one, caregiving isn't a one-person job. It should be a team effort. You'll find that different people in your life have many different skills. There are a lot of ways people can use those skills to support your loved one and you.
People are usually very willing to help if they know what to do. Build a list of family, friends and loved ones who may be part of your caregiving team. Keep the lines of communication open and don't assume they know what you need.
Even more, don't give up. While people want to help, schedules or their own life circumstances can get in the way. If the first person you ask can't help, that's OK. Ask the next one.
Make a list of responsibilities
The needs and wants of each person with cancer will be unique. Sometimes, the best way to communicate those needs and wants to your caregiving team is to make a list. You can find many online tools that help you manage and schedule help with a wide range of responsibilities.
Discuss the various responsibilities needed to support your loved one with cancer. Then, assign them out as needed so you can easily work as a team. These may include:
Support person at clinic visits or treatments
Transportation to care
Child care
Organizing and managing the schedule of volunteers and visits
Household tasks
Meals
Errands or shopping
Companionship or encouragement
Medication management
Help with activities of daily living or self-care
Financial management
Remember, as you go from diagnosis to survivorship, these needs may change. Check in occasionally with your loved one—and yourself—to evaluate what's working and what needs to be adjusted.
Don't forget yourself
When this season of caregiving is over, you will not regret the gift you just gave someone else by caring for them. However, it isn't good for you or your loved one if you let yourself burn out before you get there.
It will not be easy. There will be challenges. But you have to think about yourself. As a cancer caregiver, you're in this journey for the long haul. Find your guideposts along the way, know who is there for you at each step, and use them.
Take care of your physical, emotional and spiritual needs first to help avoid burnout. That means intentionally and routinely taking time away from the role of caregiver to meet those needs in whatever way works for you—from exercise to socializing with your friends.
Use outside resources
Beyond the family and friends on your caregiving team, many outside resources exist to support you too. These include colleagues, trusted professionals, health providers, community organizations and government organizations.
Some additional support resources you may use include:
Members of the healthcare team to help navigate your loved one's medical care
Hospital social workers who can connect you with community agencies
Insurance agent to help you go through insurance coverage
HR professionals for questions about Family Medical Leave, benefits and more
Organizations like Meals on Wheels that provide meal service support
Local transportation resources that provide rides to appointments
Support groups for both those with cancer and cancer caregivers
Government and non-profit organizations for cancer education
For patients with cancer and their caregivers, our cancer centers at Baylor Scott & White Health also offer resources, such as support groups or art therapy. Patient navigators are available to help advocate for your needs and connect you with additional services.
If you're having trouble coping with your role as a caregiver, reach out to someone. From your friends to community groups to your healthcare team, there is help available.
When you're focused on caring for your loved one, it can be hard to accept help for yourself. But remember, people want to be a blessing to others. Don't take away their chance to be a blessing to you.
Find cancer support near you or connect with a patient navigator today.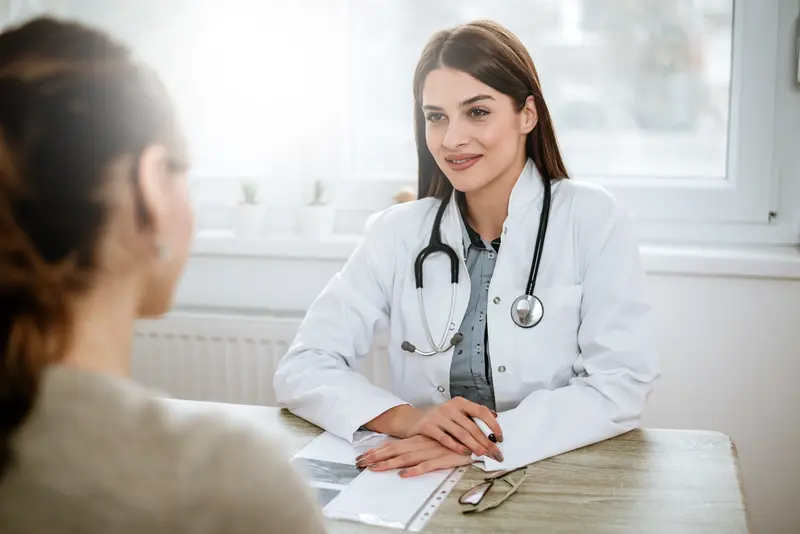 We make it easy.
Healthcare doesn't have to be difficult. We're constantly finding ways to make it easy so that you can get Better and stay that way.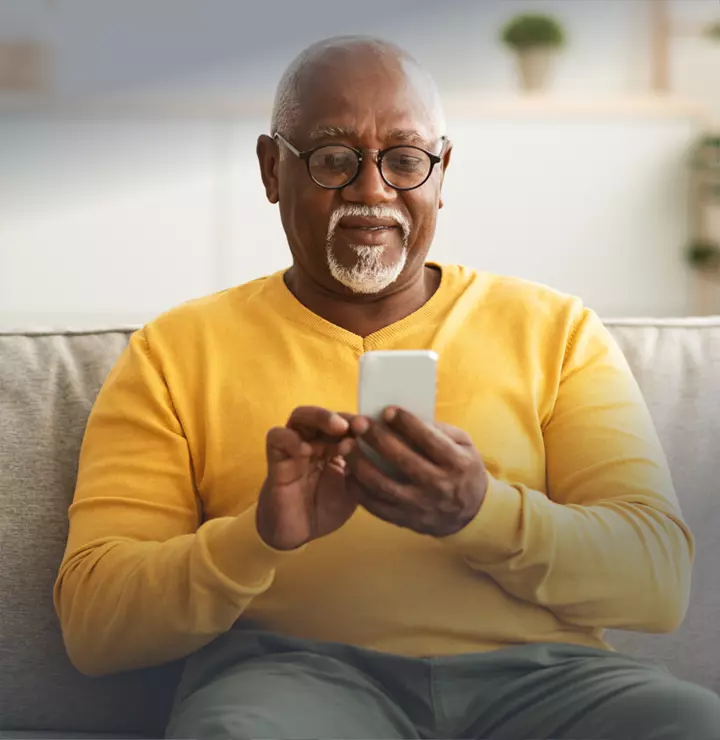 Better

tools make it easier
We all have different healthcare needs. Handle them your way with the MyBSWHealth app. Download the app today and take a hands-on approach to your healthcare.