Why this hospital chaplain swims for cancer research
As my 50th birthday is fast approaching, it has me thinking not so much about what the future holds for me, but for my 10-year-old daughter. I wish for my daughter a world with less strife and more understanding. I wish for her a world that has cleaner air to breathe and cleaner water for everyone to drink.
I also wish for her to live in a world where the word "cancer" is less frightening than it is now. When she's an adult, I'd like the word cancer to be spoken of in the way we talk about the flu — with caution but not dread.
As an oncology chaplain, it is my privilege to walk alongside people during the highest highs and lowest lows of their cancer journeys.
I often see and hear their wonderful stories of survival. I have great reasons to celebrate with patients as they eat their first real meal following oral cancer or walk out of the hospital under their own power after a heroic fight with lymphoma.
Unfortunately, as you can probably imagine, I also hear the heartbreaking stories when options for treatment come to an end. I've been there on too many occasions when a stunned patient asks their physician, "Can't you do something for me?" It's a difficult space to be at that moment, when everyone knows the answer but can't quite come to accept it.
Most recently on three separate occasions, it's been my privilege to sit with patients and their families as they process together the news that survival, though desired, would not be the outcome. Two of these patients were diagnosed too late with triple negative breast cancer, while the other fought for her life against an aggressive hematological cancer.
Though I felt I was on sacred ground, I couldn't help but wish for a time when these end-of-life conversations would happen less often.
I have faith that this will be the case one day. I'm not a physician or a scientist, but I can see the future of cancer care. I can also look back through my career as a chaplain and see how far we've come. More than ever, cancer patients are getting back to work and living a close-to-normal life due directly to improvements in radiation, chemotherapy and post-treatment survivorship.
Now, as I listen closely to what is happening around me, advancements in cancer treatment, like CAR-T therapy, are coming at even a faster pace than I've experienced before. These advancements in treatment are due in large part to clinical trials like those taking place at the Swim Across America Innovative Clinical Trials Center here at Charles A. Sammons Cancer Center.
A survivor and recipient of a life-saving clinical trial told me recently, "I swim and raise money for Swim Across America every year because the only way we will defeat cancer is with clinical trials."
She's right.
This year, I wear the swimmer's cap for my daughter's future. I raise money for these clinical trials and for all the people who fought hard and did everything right, only to lose their battle with cancer.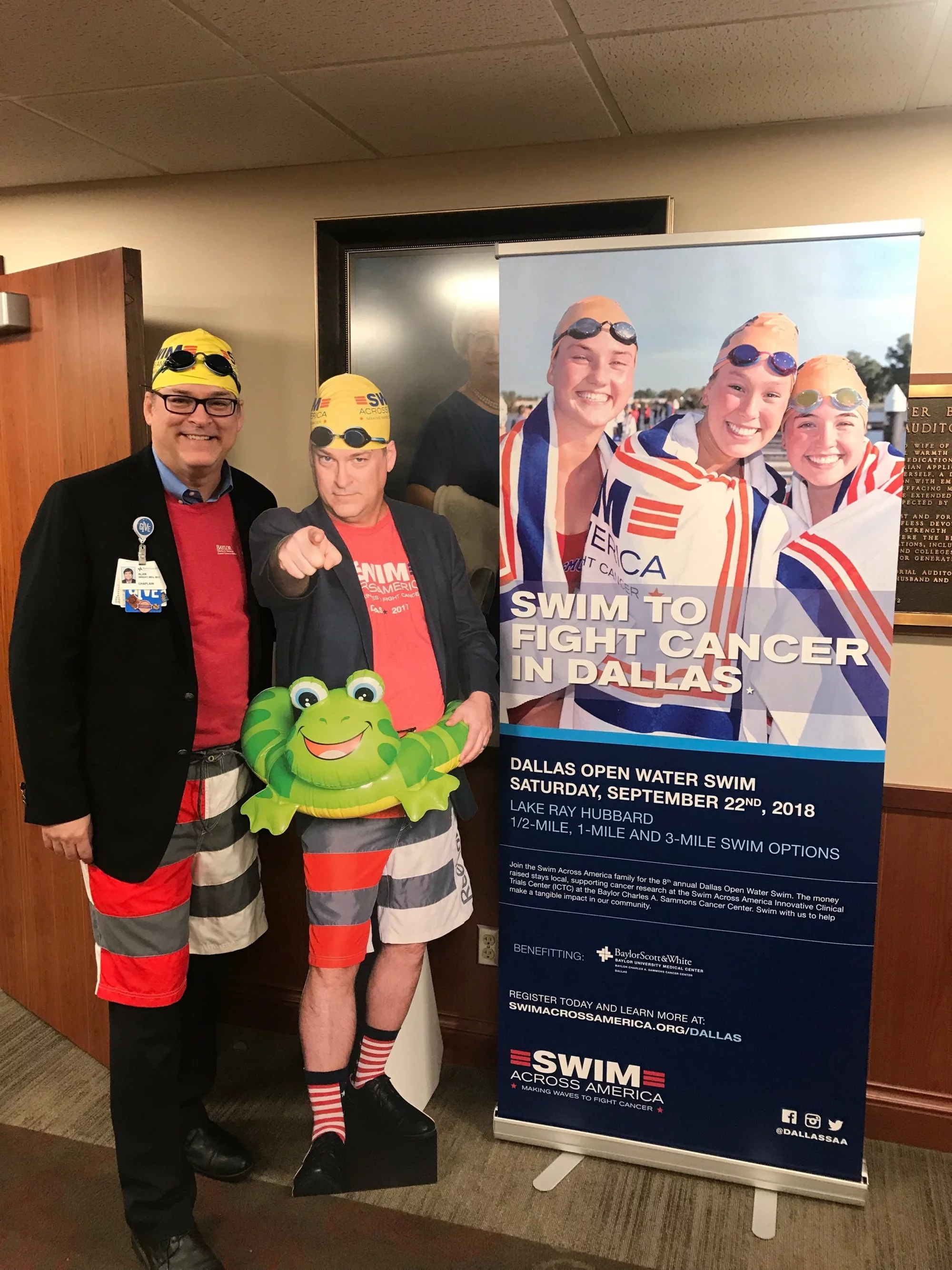 When all is said and done, I support clinical trials because I have hope.
Hope doesn't arrive like a knight in shining armor. Hope is earned with much effort and commitment.  Thankfully, we have both effort and commitment by the tons, and hope in great supply. It will surely take all of us — physicians and non-physicians, swimmers and caring volunteers, cancer warriors and those on the sidelines — to bring our hopes from the ethers of our dreams to a distinct reality.
Related: Cancer survivor spreads hope, raises funds for cure
We each have a choice. We can sit by and watch it happen, hoping that someone else steps up to the plate, or we can one day say we were a part of the cure.
As for me, I'm taking part. Join me.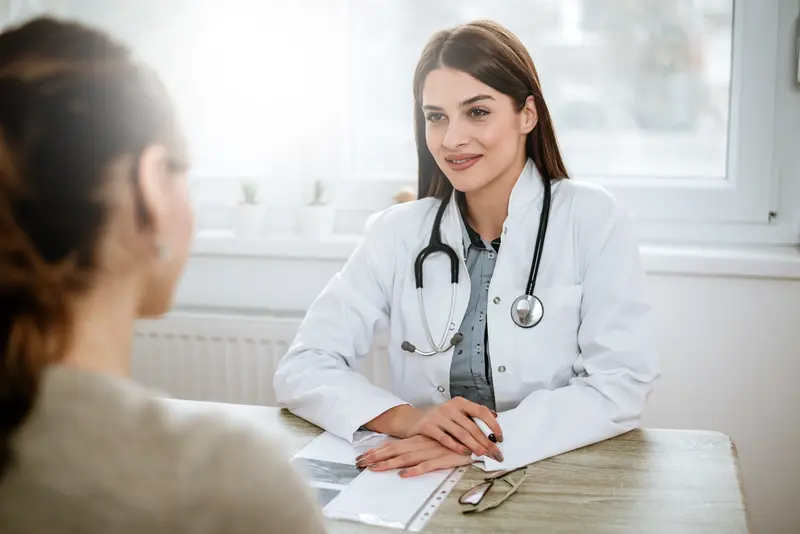 We make it easy.
Healthcare doesn't have to be difficult. We're constantly finding ways to make it easy so that you can get Better and stay that way.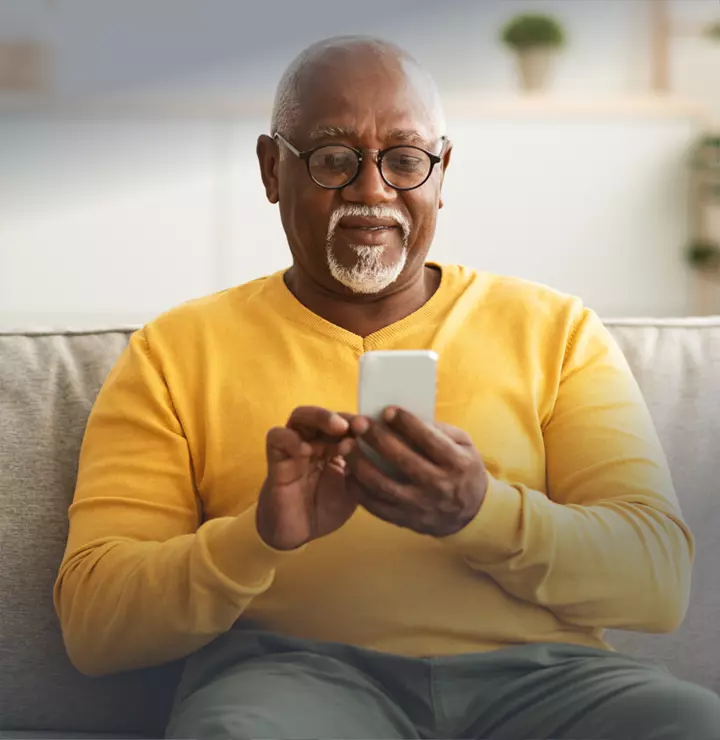 Better

tools make it easier
We all have different healthcare needs. Handle them your way with the MyBSWHealth app. Download the app today and take a hands-on approach to your healthcare.