Women's wellness: How to be your best self in your 50s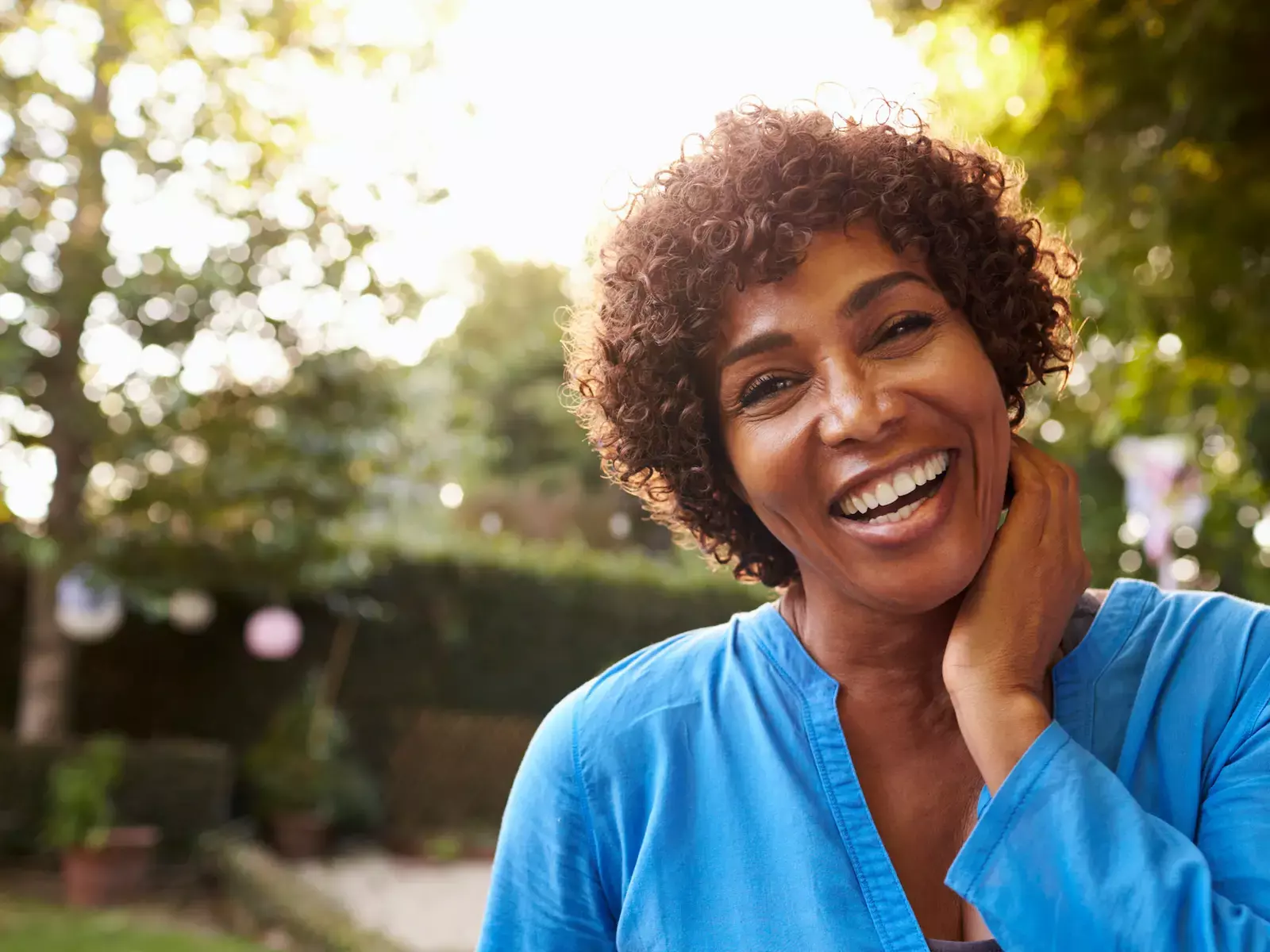 In your 50s, being your best self is up to you.
"For women in their 50s, a common myth is that 'I'm getting old, and I'm going to slow down,'" said Patricia J. Sulak, MD, a gynecologist on the medical staff at Baylor Scott & White Medical Center – Temple. "Yes, this could be true if you don't rev it up, but it's not inevitable! It's a myth. There's no reason you can't change your lifestyle and have more energy as you get to your 60s."
Taking charge of your health during this prime time in your life starts with a commitment to wellness.
Understand what's happening in your 50s
Your 50s are a decade full of exciting and sometimes stressful changes and transitions for many women. Those changes can impact your physical, mental and social health. They often include:
Transitioning into menopause
Feeling stuck in a "sandwich" stage
Experiencing changes in your parenting situation, such as children leaving home
Becoming a grandmother
Dealing with health needs of elderly or aging parents
Feeling the effects of long-term poor habits
Growing risk for serious diseases
As you can see, your 50s can be a challenging time. But don't buy into the myth that "it's too late" to do anything to improve your health.
Stay on top of your screenings
One of the best ways to prioritize your health as you age is through screenings for cancer and other diseases. Many of the recommended tests start around age 50. Scheduling annual visits with your doctor will help you take charge of your health.
Recommended screenings in your 50s
Routine blood pressure checks to reduce the risk of stroke, one of the most common killers for women. Normal blood pressure for most adults is defined as a systolic pressure of less than 120 and a diastolic pressure of less than 80.
Screening for mammograms to look for signs of breast cancer. These typically begin at age 40.
A colonoscopy to screen for colon cancer. People at regular risk for colon cancer should start routine screening at 45. There are several test options that make screening much easier than in the past with medication and smaller scopes to see if there are polyps that need to be removed to prevent colon cancer.
A bone density test if you are post-menopausal because your body has stopped producing estrogen, which strengthens your bones. This test is simple and easier than getting your blood drawn.
Along with preventative screenings, this is also a time to discuss menopause and hormone replacement therapy with your doctor to ease the transition.
Embrace healthy eating and maintain your weight
Your body changes with age, so your nutritional needs change, too. One of the significant factors for women in their 50s is taking control of diet and weight gain.
At this stage of life, high cholesterol poses a serious threat. Processed foods can lead to high levels, putting you at risk for heart disease and obesity. The HDL cholesterol, commonly called the good cholesterol, should be greater than 50, while your LDL or bad cholesterol needs to be less than 100.
Talk to your doctor about your cholesterol and establish a plan together. Simply knowing your levels will not change anything. You have to choose to take control of your diet.
"At age 50, women should certainly have a cholesterol profile," Dr. Sulak said. "If it's not normal, we need to get it normal. Two out of three women in their 50s are overweight, and one-third are obese with a BMI greater than 30. We need to be better examples for our children and grandchildren and not burden them with our health problems."
Don't make excuses for exercise
One meaningful way to take control of your health is to start or keep on exercising. Make movement "mandatory," Dr. Sulak said.
"With our decline in hormones, our body is changing, and our muscles want to get smaller," she said. "Unless we are exercising, we accumulate body fat and gain weight in terms of fat."
Make healthy living your top priority
"What gets done is what we prioritize," Dr. Sulak said. "And if health is not at the top of your list, you may need to sit down and look at your life and changes you can make."
Consider asking yourself what level of health you want for yourself. Do you want to have poor health or fair health? Or, do you want to make sacrifices to have optimal health?
Learn how to manage stress and emotions
Through this transition stage of life, we need to work on being at peace with ourselves.
As soon as you begin to feel stressed or overwhelmed, Dr. Sulak recommends asking yourself, "Is stress going to help me deal with this situation? Most of the time, the answer is no."
Take a deep breath and find a healthy coping mechanism to help relieve stress—like journaling, meditation or yoga.
Partner with your doctor for optimal health
It's important to attend your wellness visits, get the proper screenings and partner with your doctor to map out a wellness plan. Together, you can figure out how to live the best life in your 50s.
For more ways to wellness, subscribe to the Scrubbing In newsletter today.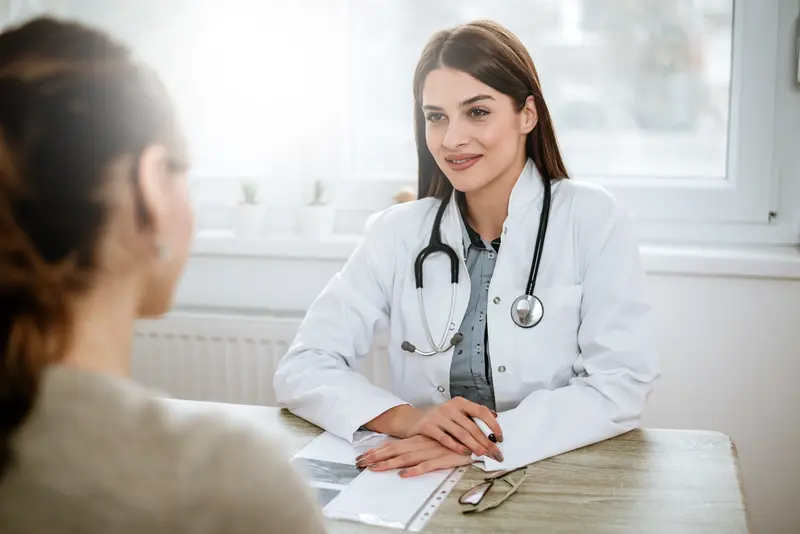 We make it easy.
Healthcare doesn't have to be difficult. We're constantly finding ways to make it easy so that you can get Better and stay that way.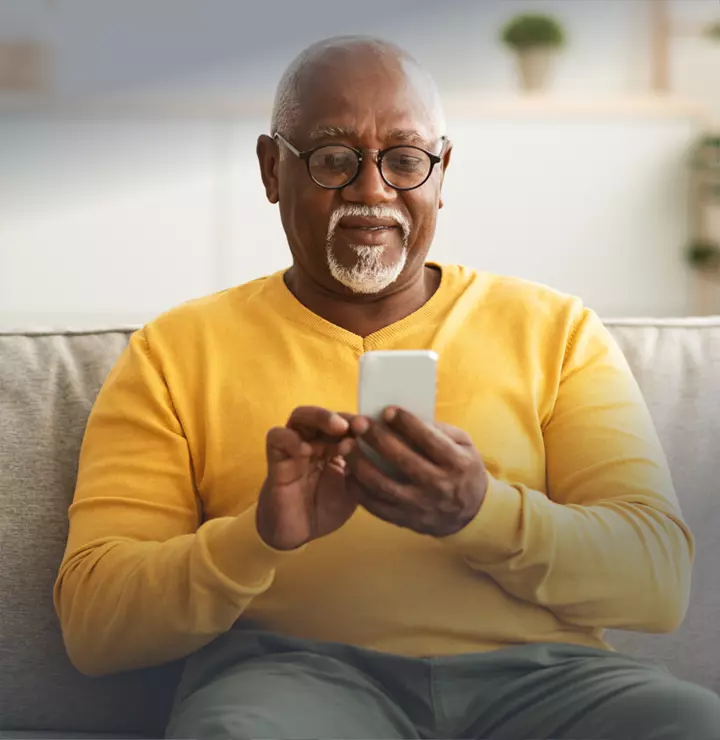 Better

tools make it easier
We all have different healthcare needs. Handle them your way with the MyBSWHealth app. Download the app today and take a hands-on approach to your healthcare.