Women's health by the decade: Your guide to staying healthy at every age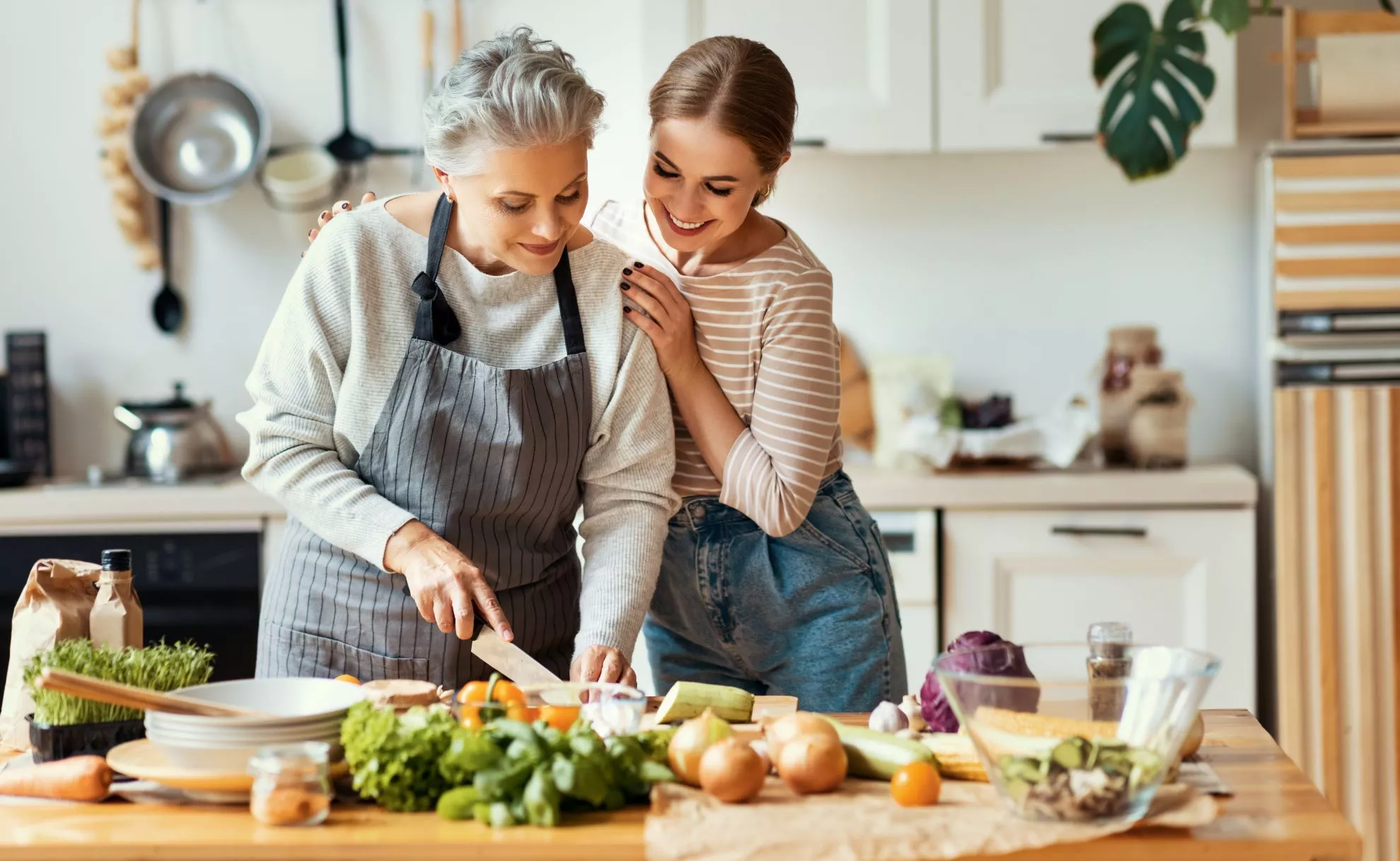 Every woman wants to age with beauty and grace, right? From your 20s to your 50s and beyond, there are steps you can take during each phase of life to keep you well and healthy for many years to come.
Here's your guide to women's wellness through the decades.
In your 20s
Just because you're young doesn't mean you're invincible. Neglecting to take care of yourself during your 20s can negatively impact your health later in life. But by starting these habits now, you can put yourself in a good place to stay healthy for a long time:
Establish healthy sleep habits and get between seven and nine hours per night.
Find a type of exercise that you enjoy.
Learn how to cook at home.
Get in the habit of annual doctor's visits, even if you're feeling well.
Find a hobby that brings you joy.
Quit smoking and limit drinking.
Be smart about sexual health and start getting regular pap smears (every one or two years) at age 21.
Protect yourself or plan for parenthood. If you are not ready for parenthood, it is important to use birth control to avoid unintended pregnancies during your 20s. If you are planning for a family, talk to your OBGYN or primary care doctor about how to prepare.
In your 30s
You may still feel invincible in your 30s, but you may also be experiencing big changes as work and family take priority over your own health. But what you do with this time matters. As you consider growing your family, don't forget to take care of yourself.
Make sure you see your OBGYN and/or primary care physician annually, even if you're well. Here are a few other important reminders and things to keep an eye on during your 30s:
Get familiar with fertility if you desire to have a family. Talk to your OBGYN about fertility if that is a concern for you.
Get yearly immunizations, including your annual flu shot.
Ask your doctor about screenings for diabetes and blood pressure.
Watch out for common signs of diabetes, including fatigue, increased thirst and frequent urination.
Start or maintain healthy habits, like eating a colorful, high-fiber diet, getting regular exercise and sleeping seven to nine hours per night.
Maintain regular dental and eye check-ups.
Continue regular pap smears and STI screenings.
Talk to your doctor if you are at high risk for breast cancer. He or she may recommend breast screenings begin earlier than age 40, which is the standard recommendation for most women.
Be open with your doctor about menstrual problems and sexual concerns. As a woman in your 30s, you may experience a hormonal shift that can cause changes to your menstrual cycle. You may also have heavy bleeding or urinary incontinence, especially if you've had children. Your doctor's office is a safe place to discuss these issues, as well as contraception, sexual concerns and anything else on your mind.
In your 40s
When you hit your 40s, many of those healthy habits from your 30s should carry over, with a few important additions. In your 40s, you'll begin important preventive measures like mammograms and colorectal screenings.
Here are a few things to keep in mind during this decade of life:
Eat well and move your body often.
Get adequate sleep (between seven and nine hours).
Keep an eye on your bone health. Make sure you get plenty of vitamin D and ask your doctor if taking a vitamin D supplement is a good idea for you.
Get ready for menopause. Talk to your doctor about what to expect and options to manage any symptoms that pop up.
Begin getting a yearly mammogram starting at age 40.
Keep yearly exams with your OBGYN.
Address medical problems early.
Get your immunizations on schedule.
Maintain regular dental and eye check-ups.
Continue regular health screenings (like cholesterol and blood sugar).
Schedule your first colonoscopy at age 45.
The American Cancer Society recommends that every adult begin regular colorectal cancer screening at age 45, unless you are at high risk due to family history, inflammatory bowel disease or other risk factors. The good news is, you won't need another screening for 5-10 years, depending on which method of screening you choose.
In your 50s and beyond
In your 50s, life might be starting to slow down—but this is not the time to neglect your health. Your 50s are the prime time to get serious (if you weren't already) about regular check-ups and screenings. You'll keep these screenings up for the next several decades.
Continue regular check-ups with your primary care physician and OBGYN.
Don't hesitate to seek care, even if you think your symptoms are minor.
Continue regular colorectal cancer screening every five to 10 years based on the screening method.
Continue yearly mammograms.
Ask your doctor about a bone density test if you are post-menopausal.
Maintain a healthy lifestyle, including a balanced diet, regular exercise and seven to nine hours of sleep per night.
Pay attention to your heart health, including cholesterol and blood pressure, to help prevent heart disease.
Maintain regular dental and eye check-ups.
Don't be afraid to talk to your doctor about sensitive topics like depression, anxiety and trouble sleeping.
As you age past 50, keep up these healthy habits and stay in conversation with your doctor about your risks for certain health conditions. As you age, you can work together to keep you well for many years to come.
Find out more about women's health, or find an OBGYN near you.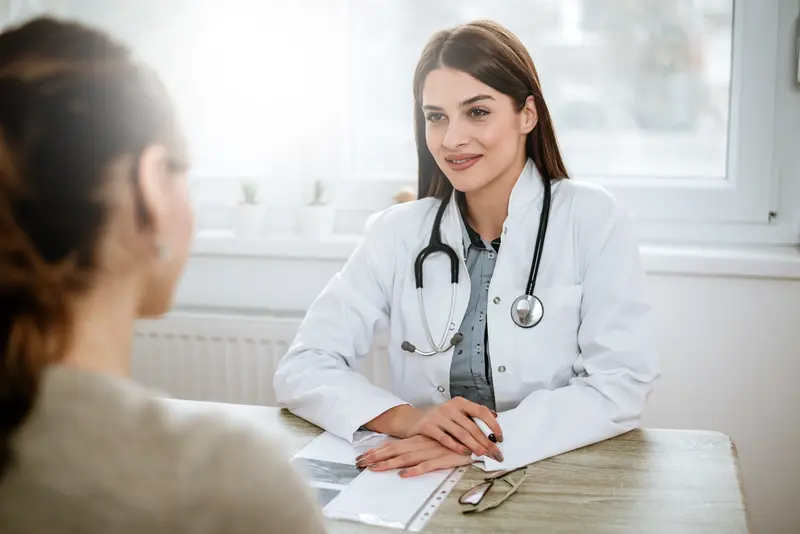 We make it easy.
Healthcare doesn't have to be difficult. We're constantly finding ways to make it easy so that you can get Better and stay that way.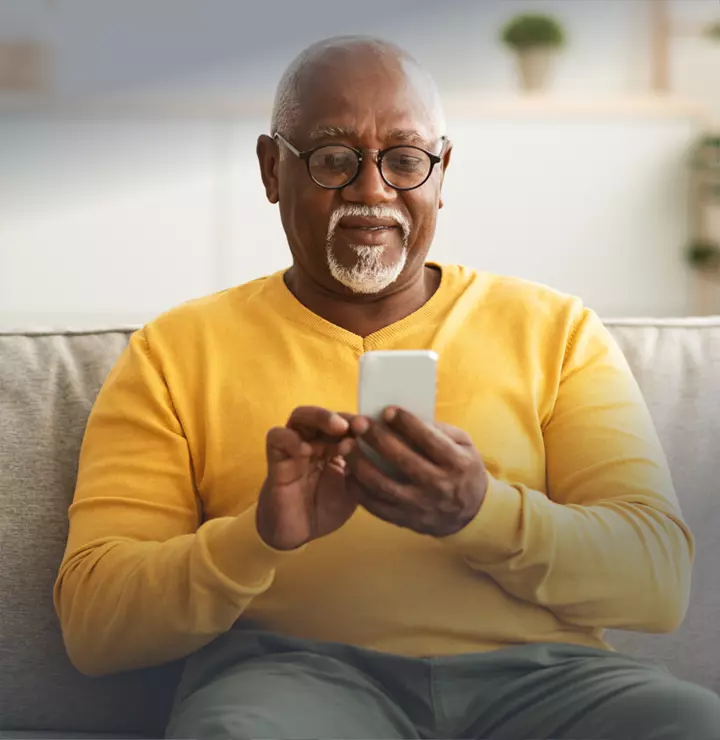 Better

tools make it easier
We all have different healthcare needs. Handle them your way with the MyBSWHealth app. Download the app today and take a hands-on approach to your healthcare.