Make health a habit with the Baylor Heart Center app
Take the stress out of taking your medications. Now our app has a new prescription tracking feature to help you stay on schedule. Set custom reminders when it's time to take your medication and get refill alerts before you run out.
While you're there, explore all the helpful features of the Baylor Heart Center app on your iPhone, iPad and smartwatch. Relax with guided meditation, get moving with at-home exercise videos, eat better with heart healthy diet tips and more!
Ready for better heart health?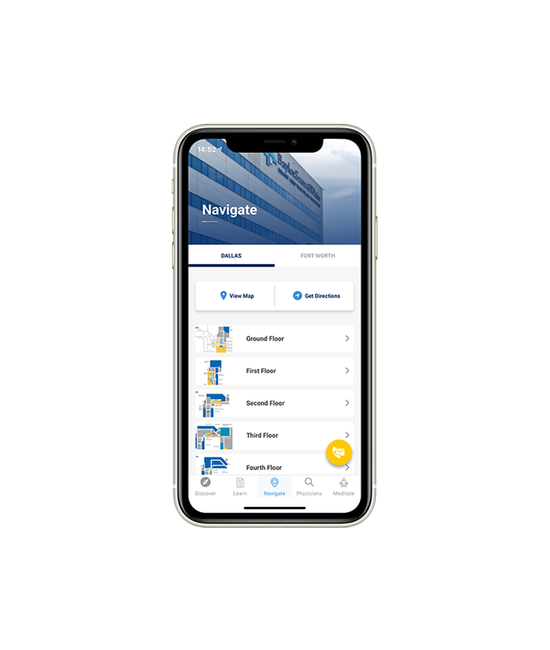 Navigate
Travel to and from the hospital with driving, walking and public transit directions in our heart app. Once you're here, open the indoor maps to find your way. Coming soon is a 360-degree tour of both our Dallas and Fort Worth hospitals to help view where you can park, register and meet for your appointment before ever arriving.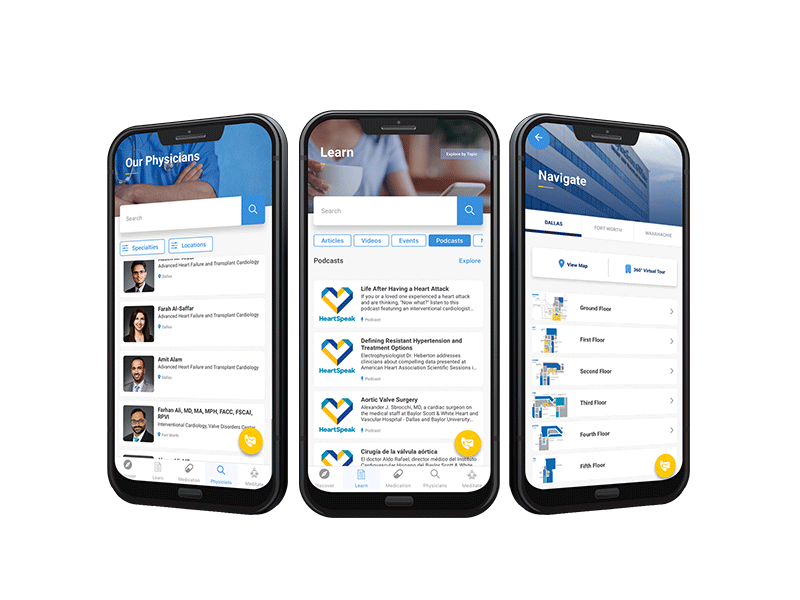 Learn
Never skip a beat on your health journey with up-to-date news, personalized alerts and registration for free events in our heart app. Listen to our new podcast, HeartSpeak, from within the heart app to hear directly from our cardiovascular physicians on topics you need to know.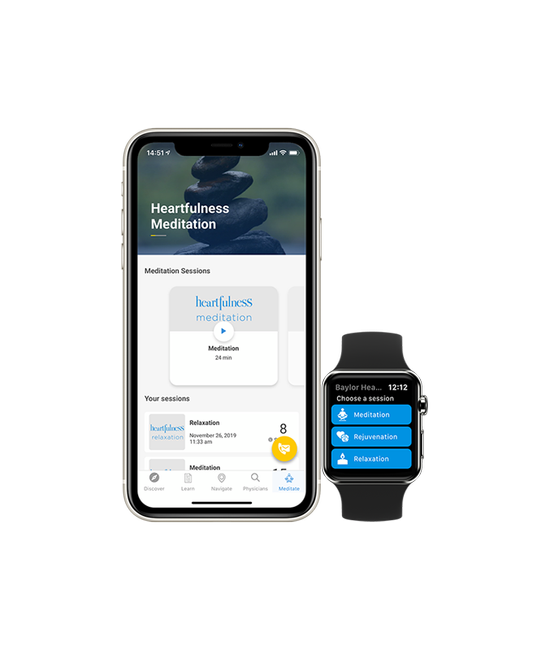 Meditate
Manage stress and incorporate the principles of heartfulness into your lifestyle with guided meditation sessions available in our heart app. Pair the session with your smartwatch so the app can record your heart rate throughout the session and monitor your progress.