How do you navigate all the goodness that the holiday season brings and still manage your diabetes?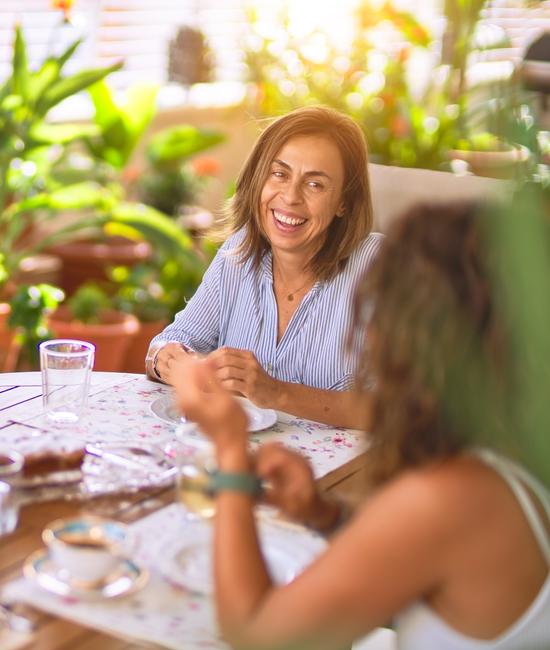 November is National Diabetes Awareness Month, a campaign to spread awareness about diabetes risk factors and how to make healthy lifestyle changes to prevent and manage diabetes.
Diabetes is a condition that affects the body's ability to properly turn food into energy, which results in the sugar or glucose in the blood becoming elevated. The consequences of poorly controlled blood sugar levels include risk of heart disease, stroke, kidney disease, vision problems and nerve problems.
Diabetes affects 30 million Americans, which is about one in 10 people. Many more people are at risk of developing diabetes.
Whether you have diabetes or are at risk of developing diabetes due to a family history, good nutrition plays an important role in improving overall blood sugar levels.
But how do you navigate all the goodness that the holiday season brings and still manage your diabetes?
Here are a few tips to surviving:
Plan, Plan, Plan. Be aware of the number of carbohydrates you are eating each meal and balance with enough protein and fiber.
Control your portions. Sometimes one bite of those delicious candy yams is enough to satisfy the craving.
Drink plenty of water.
Take time to get in some physical activity in between holiday parties.
Take a brisk 10-minute walk after you eat your first plate full of all the goodness that the holiday has to offer before you go back for a second round.
Seek alternatives to all your holiday favorites. You can take most recipes and make them more suitable to your lifestyle.
I have included a great alternative for a holiday favorite.
No-bake pumpkin cheesecake
Graham cracker crust
¾ cup finely crushed graham crackers
3 tablespoons canola oil
2 tablespoons sugar substitute (Splenda, Equal or Sweet'N Low)
Cheesecake
1 (.25 ounce) envelope unflavored gelatin
¼ cup water
½ (8 ounce) container light cream cheese
1 (15 ounce) can pumpkin
2 tablespoons sugar substitute (Splenda, Equal or Sweet "N Low)
1 teaspoon ground cinnamon
Frozen light whipped dessert topping, thawed (optional)
Ground cinnamon, chopped toasted pecans for Garnish (optional)
Directions
To prepare graham cracker crust: Preheat oven to 350°F. In a small bowl, combine crushed graham crackers, canola oil, and 2 tablespoons sugar. Mix well. Spread evenly in bottom of an 8- or 9-inch springform pan; press firmly onto bottom. Bake for 5 minutes. Cool on a wire rack. To prepare cheesecake: In a small saucepan, stir together gelatin and the water; let stand for 5 minutes to soften. Cook and stir over low heat until gelatin dissolves; set aside to cool slightly.
In a large bowl, beat cream cheese with an electric mixer on medium speed until smooth. Add pumpkin, sugar, the 1 teaspoon cinnamon, and the gelatin mixture; beat until well mixed. Fold in the three-quarters container of dessert topping. Spread mixture into crust in springform pan. Cover and refrigerate for 4 to 24 hours or until set.
Using a thin metal spatula or table knife, loosen the cheesecake from the side of the springform pan. If desired, use a wide spatula to remove cheesecake from bottom of pan and place on a serving plate. Cut into wedges to serve. If desired, top with additional whipped topping. If desired, garnish with additional cinnamon, chopped pecans.
---
Serving size: 1 serving
Per serving: 136 calories; 8 g fat(4 g sat); 1 g fiber; 11 g carbohydrates; 5 g protein; 4 mcg folate; 11 mg cholesterol; 7 g sugars; 5,031 IU vitamin A; 1 mg vitamin C; 44 mg calcium; 1 mg iron; 144 mg sodium; 84 mg potassium
Carbohydrate servings: 1
---
Contributed by Kari McDonnough, CDM, Director of Dietary Services and Nutrition
Healthy recipes
Download these heart healthy recipes for easy meal time options.