141 wellness-inspired gift ideas for everyone on your list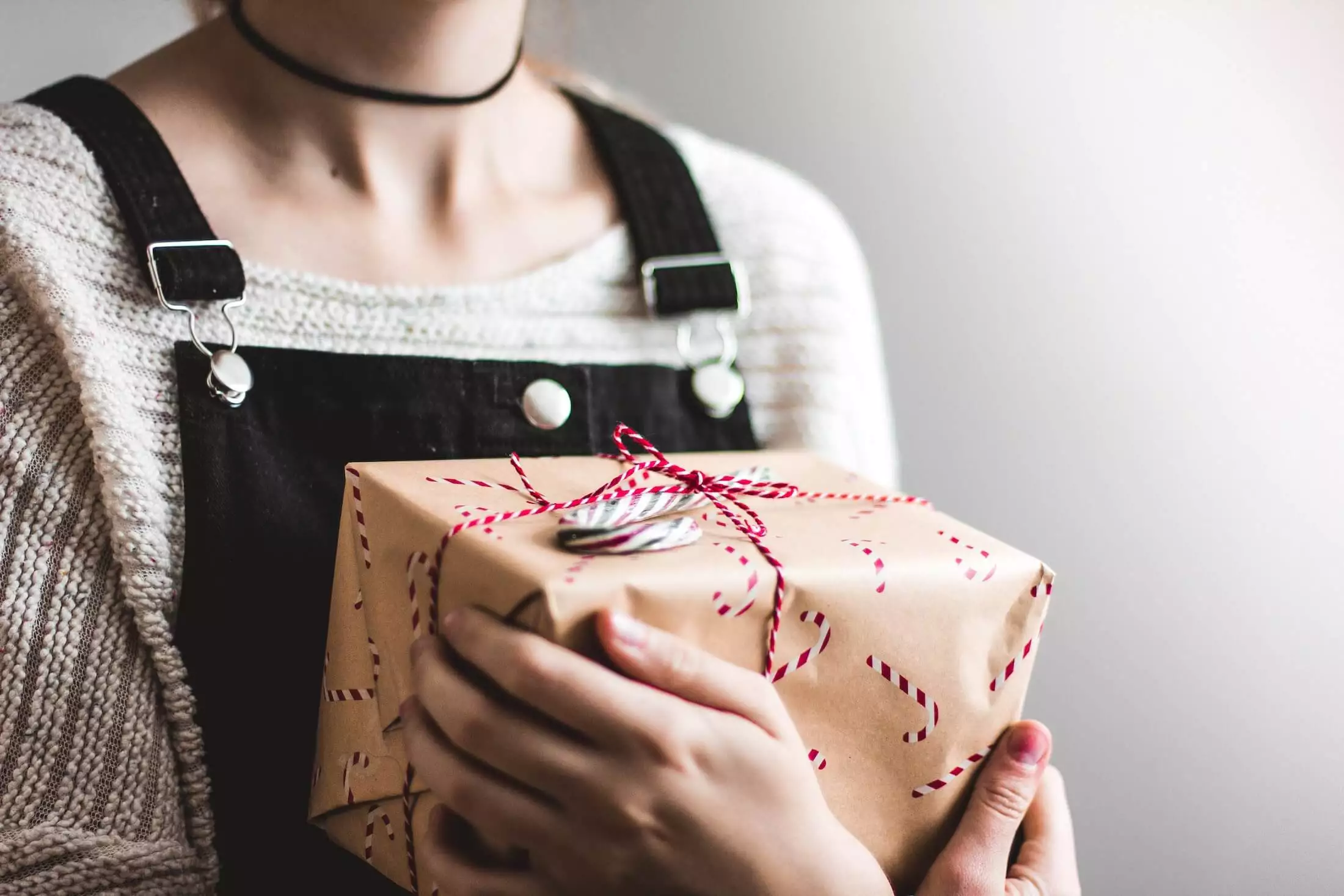 Whether you're hitting the mall bright and early or "adding to cart" from the comfort of your couch, there is no better feeling than crossing names off your gift list. Stressed about figuring out what to get everyone this Christmas? Don't worry, we have you covered. Give your loved ones a gift that shows you really care—give the gift of wellness. 
Your ultimate wellness gift-giving guide
By inspiring healthy living, you can empower your loved ones to live well for years to come. What better gift to give this holiday season? Take a peek at our favorite wellness-inspired gifts below. These ideas are sure to delight all the health gurus in your life—and those who aspire to be. 
For the sleep-deprived
You know the type. They're perpetually on the go and always seem to be running from one thing to the next. You're not sure they ever sleep, much less for the recommended 7-9 hours per night.  
But research shows that sleep deprivation can significantly affect your physical and mental health. Help them learn to slow down and rest with the gift of better sleep. 
Silk sleep mask 
Luxe pajamas 
Wedge pillow 
Cozy, supportive slippers 
Noise-canceling earbuds 
Wake-up light and alarm clock
Sleep tracking pad 
White noise machine 
Books (or audiobook subscription)
Lavender pillow spray 
Luxury sheet set
Cozy throw blanket
Subscription to sleep aid app
Sleepytime tea set
Calming night mask
Bath salts
Dream journal
Lavender pillow spray
Relaxing candle
For the stressed or anxious
One in every five Americans experiences mental illness in a given year. It can be difficult to know how to support a friend or family member struggling with anxiety or stress. Show your support and encouragement with a gift that will help them cope and inspire positivity. 
Some people also have a hard time taking a break. Help your busy friends and relatives understand that it's okay to slow down, get away and take a breather. These gifts will help the recipient relax and cope with their stress or anxiety.
Weighted blanket
Dark chocolate
Stress relief candles
Meditation cushion 
Gym membership 
Essential oil diffuser 
At-home spa gift basket
House plant 
Gift card for a massage
Stress relief bubble bath set
Journal and nice set of pens
Watercolor set 
Musical instrument
Affirmation cards
Subscription to meditation app
Acts of service (volunteer to take tasks off their plate)
Gratitude journal  
Library card or bookstore gift card 
Blue light filtering glasses 
A getaway trip
Music or podcast subscription
Customized planner 
Fluffy bathrobe 
Plant or succulent 
Air purifier  
Inspiration for a new hobby or skill
Gift card for a pedicure
For the fitness lovers and gym rats
Know someone who loves to exercise (or just loves wearing athleisure)? Help take their fitness game to the next level with one of these exercise-inspired gift ideas. 
Gym or fitness class membership
Smartwatch or activity tracker 
Yoga mat 
Moisture-wicking leggings 
Joggers 
Gym bag 
Jump rope 
Foam roller 
Wireless headphones 
Sturdy water bottle
Running shoes
At-home gym equipment (dumbbells, resistance band, etc.)
Exercise machine
Boxing gloves
Wrist or ankle weights
Silicone wedding ring
Acupressure mat
Fitness journal
Recovery slides
Under-desk treadmill or stationary bike
For the foodies
There's no denying the role of food in your overall well-being, and we all know eating healthy starts in the kitchen. So, give your loved ones the tools and inspiration they need to cook and eat well. (Plus, you just might get to reap the tasty benefits.)
Cookbook of healthy (but yummy) recipes 
Window herb garden 
Basket of healthy snacks
Blender
Healthy meal kit subscription 
Juicer
Air fryer 
Glass containers for meal prep 
Portable utensil set 
Coffee maker
Coffee mug  
Cooking classes
Charcuterie board and knife set
Fancy seasoning or sauce set
Bottle of good olive oil
Cookbook stand
Set of wooden cooking utensils
Cast iron skillet
Salt and pepper shaker set
Lunchbox for taking to work
Himalayan salt block
Serving platter
For the beauty and skin care lovers
How we treat our skin today impacts what our skin will look like years down the road. If you know someone who needs a little help establishing a healthy skincare routine, look no further. 
Facial massager 
Jade roller 
Gift card for a facial 
Facial moisturizers or scrubs
Lotions and hand creams
Chapstick, lip gloss or lipstick set
Make-up brush set
Face mask basket
Grooming gift set (even for men)
Bath bomb
Heatless curling tools
Makeup sponge
Eyeshadow palette
Gua sha set
One step hair dryer/volumizer
Trendy headband
Set of gentle scrunchies
At-home manicure set
Gift card for a manicure or pedicure
For the busy parents
It's no secret that parenting can take a toll on your health. Many parents find themselves so focused on their children's well-being that they neglect their own. Help the parents in your life prioritize their health with one of these wellness-inspired or kid-free gifts. 
Offer to babysit (or pay for a few nights of childcare)  
Gift card to their favorite restaurant for date night 
A day at a wellness spa
Self-vacuuming robot 
Gift card to the movie theater
Workout class subscription
At-home gym equipment
Gift card for grocery delivery
Healthy meal kit subscription 
Smart speaker  
Gift card for home cleaning service
Family dinner conversation topics
Games for family game night
Instant pot or crockpot
Keepsake book
For the kids
Need a gift idea for your own child, nieces and nephews, or another kid in your life? These gifts are sure to delight—and they'll sneak in a little healthy boost, too. 
Sports equipment for the whole family
Play kitchen 
Membership to a local zoo or museum 
Bicycle
Books 
Puzzle 
Jump rope  
Bicycle helmet 
Age-appropriate learning toys for playtime
Board games
Arts supplies (crayons, washable markers, colored pencils, etc.)
Creative craft kit 
Coloring books
Tickets to a concert, play or musical
Children's cookbook
Sponsor their sports team membership fee
Subscription to a monthly book or toy delivery
Want weekly wellness inspiration you can count on? Look no further than the Scrubbing In newsletter.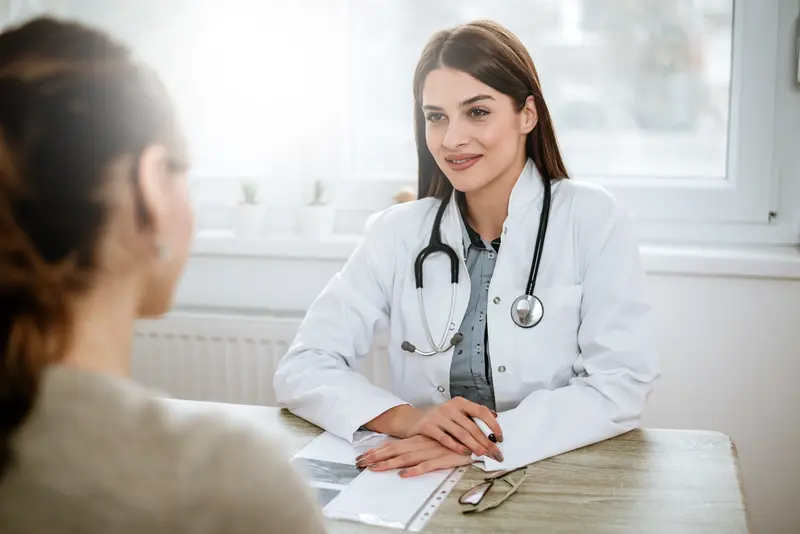 We make it easy.
Healthcare doesn't have to be difficult. We're constantly finding ways to make it easy so that you can get Better and stay that way.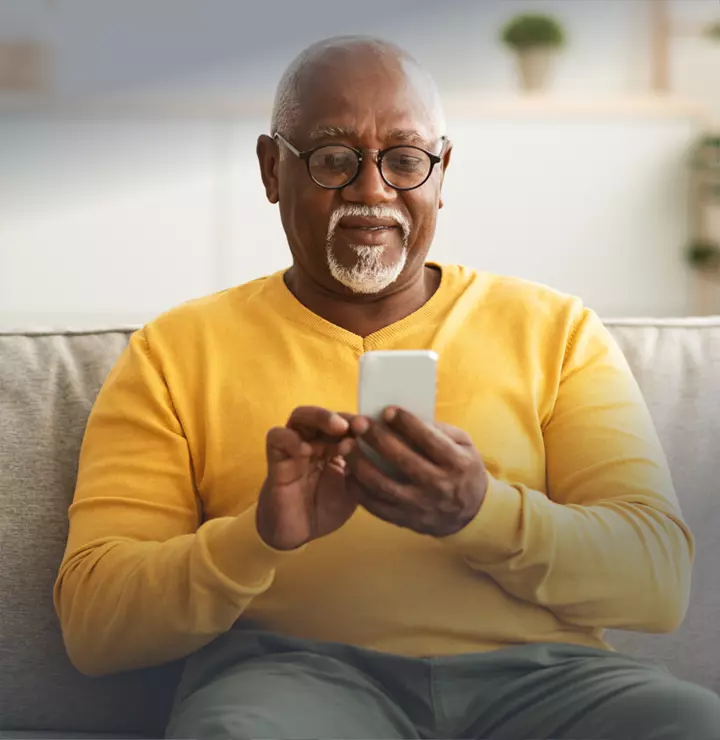 Better

tools make it easier
We all have different healthcare needs. Handle them your way with the MyBSWHealth app. Download the app today and take a hands-on approach to your healthcare.