4 simple tips to help you meal plan and meal prep like a pro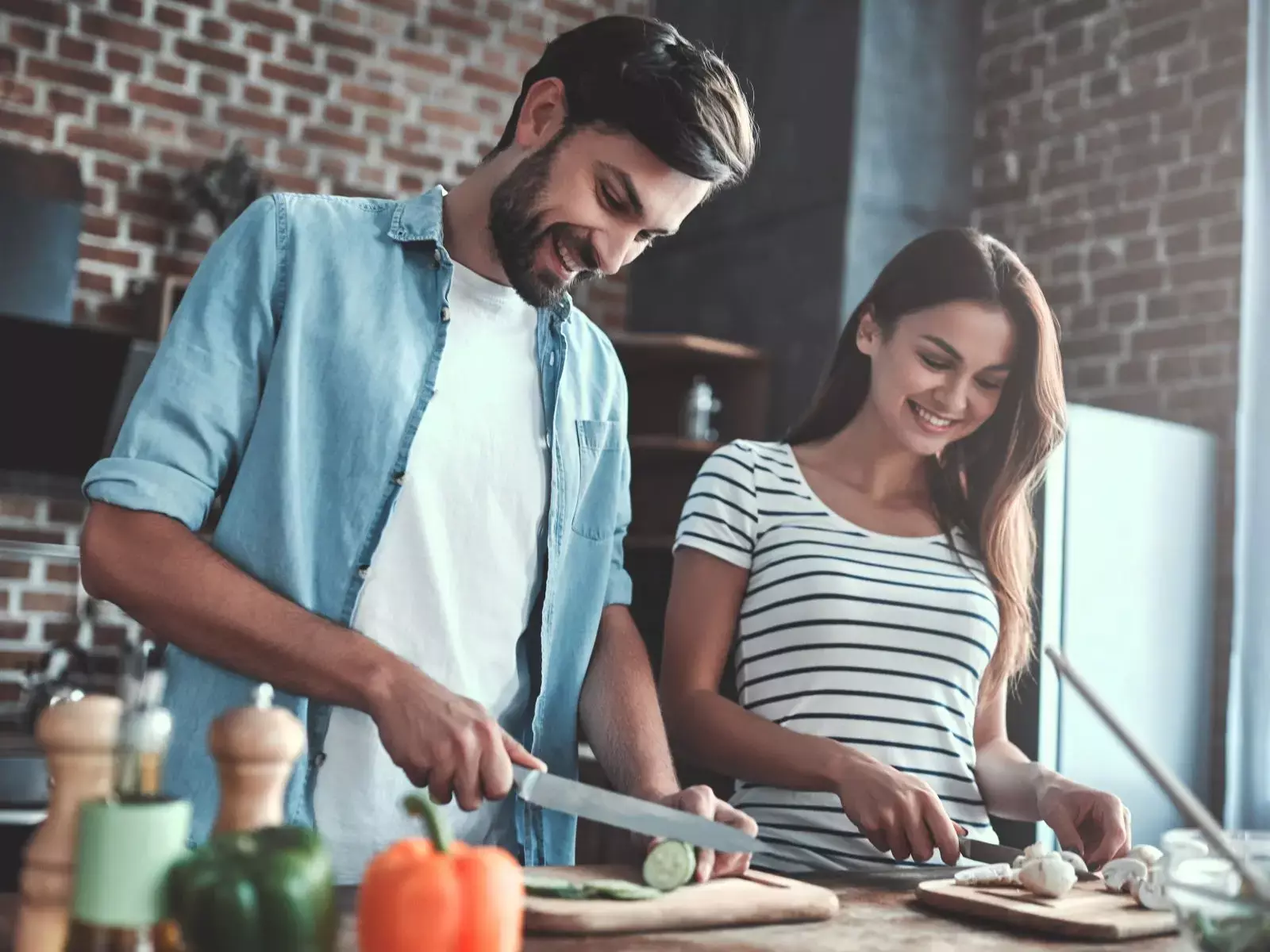 We all know preparing meals at home is much healthier and less expensive than eating at restaurants or getting take-out. But if you're like many people, you may struggle with knowing what to choose for healthy meals each week and how to meal prep without spending a lot of time doing it.
What you need are resources for healthy and efficient meal planning, suggestions for making meal prep faster and more organized, and time-saving kitchen hacks to get you on the right track for preparing healthy meals at home.
So, let's get to it! Learning how to meal plan and prep can take some time, but sticking to the process is well worth it. Meal planning is beneficial because it can:
Save time and energy you would spend trying to decide what to eat every day.
Save money you would spend on restaurant meals.
Reduce food waste because the groceries you buy will actually be used.
Encourage you to prepare delicious and healthy meals at home.
Get you excited about eating good food!
How to start meal planning
If you're new to planning meals ahead of time, it may seem like a daunting task. Let's break it down into a few easy, manageable steps.
Look ahead
The first step before planning your meals, is to look at your schedule for the week. Busy? Laid back? Maybe a little of both?
This helps you determine how much time and energy you have available to prepare meals each day and therefore, how much meal prep you may need to do. This also helps you determine the types of meals you plan.
If your week looks really busy, you'll want to plan for quick, effortless meals. However, if your week is going to be more low-key, you can plan to spend a little more time in the kitchen. If certain days look busier than others, you can plan to cook extra on the less hectic days. That way, you will have leftovers on the days you don't have much time.
Tip #1: If you are new to meal prepping, stick to simple recipes. Trying to prepare too many complicated recipes in one week can be stressful. Also, limit trying new recipes to one per week.
Find meal ideas
The second step is to seek out healthy meal ideas. Healthy meal ideas and simple recipes can be found in a variety of places, including:
Cookbooks such as Cooking Light Fresh Food Fast: Over 280 Incredibly Flavorful 5-Ingredient 15-Minute Recipes. This cookbook provides a nutritional analysis of each meal, tips on how streamline your meal prep, several 10-minute side dishes, and ways to turn leftovers into lunches-to-go.
Magazines
Pinterest
Food blogs
Social media such as Instagram and TikTok. The Real Food Dietitians of Instagram account shares healthy recipes, including dinner ideas that take 30 minutes or less to prepare.
The internet. Google is also your friend here. You can just search, "30-minute vegetarian meals" or other kinds of meals you might be looking for.
Tip #2: Some people find it helpful to designate themes for each dinner of the week. For example, pizza night, meatless Mondays, taco night and breakfast for dinner night. This can make deciding what types of meals to prepare much easier, and even make it fun!
Write down your meal plan
The third step is to write out your meal plan in a place that is helpful and convenient for you. Designate a place for storing recipes and make sure it is easily accessible—in a digital format on your computer, tablet or cell phone, or in a physical location in your house.
Tip #3: When planning out your meals, take inventory of what's in your refrigerator, freezer and pantry. You can save on money and food waste by planning some of your meals around the foods you have on hand. For instance, do you have frozen shrimp in the freezer? A shrimp pasta or stir fry would be great! See a box of quinoa in the pantry? Now you know you don't have to buy any!
If coming up with meal ideas and writing out a weekly meal plan is too cumbersome for you, consider using meal plan templates. Google docs has free meal plan templates that are customizable. The spreadsheet template allows you to plan your weekly dinner using your favorite recipes along with a grocery shopping list.
There are also several apps that help you create meals, scale recipes to smaller or larger servings, create shopping lists, and provide nutritional information.
How to start meal prepping
When actually preparing meals, there are some things you can do to save you time.
One is to set aside a couple hours one day a week to prep and cook meal components, such as quinoa, hard-boiled eggs and greens for salads. You can assemble them for your meal later. No freezing is required, since you'll be eating your meals throughout the week. Preparing ingredients ahead of time allows you the option to use them in multiple meals.
So, go ahead and cook your roasted sweet potatoes, stir-fry your vegetables, make that pot of beans or grill some chicken to be cubed later in the week for a salad. Chop some of the fresh vegetables you may need or simply use a salad kit for your healthy side item.
Batch cooking is another option to save time. Preparing larger portions or doubling recipes allows you to freeze the leftovers and use them another week. This is especially helpful for weeks that are extra busy.
You can also batch cook to provide quick lunches or dinners for one. Freeze extra portions of soups or stews into single serving individual baggies. Mark each item with a date and use within six months.
Meal prepping supplies to have in your kitchen
There are a few items you'll find it helpful to have on hand in your kitchen, including:
Storage containers: Invest in quality storage containers. Before deciding on a particular type or brand, consider their intended use. If you'll be freezing, microwaving or cleaning containers in a dishwasher, make sure they are safe for doing so. Keep in mind that it's good to have a variety of sizes for different types of foods.
Pressure cookers and slow cookers: These tools can also make meal prep much quicker and easier. Putting ingredients in an Instant Pot or slow cooker and letting it do the work for you can save a lot of time. See these healthy slow cooker and instant pot recipes to use during busier weeks.
Food processor: A food processor can also be useful for preparing vegetables for salads, soups, and more. If you need to chop a bunch of vegetables for a soup or to sauté them, use the food processer to chop them rather than chopping them by hand.
Tip #4: Save time by using healthy convenience foods such as canned beans or peas, canned or frozen fruits and vegetables, ready to heat quinoa, brown or wild rice, and other healthy grains. Pre-chopped vegetables are also option. Use these minimally processed ingredients to create quick, easy, healthy meals for the week.
Finally, remember that the best way to integrate a meal planning routine into your lifestyle is to make it a priority. Schedule a block of time each week specifically for meal planning. After doing it a few times, you will begin to learn what meals work best for you or your family's needs. You will also discover that it can take as little as 10-15 minutes. You may also need to dedicate a couple hours each week for preparing some items ahead of time, or pre-portioning meals and snacks.
Regardless of your lifestyle, consistently making the time for meal planning and preparation is an easy way to create healthy meals for a healthy life.
Looking for nutrition support? Find a dietitian near you today.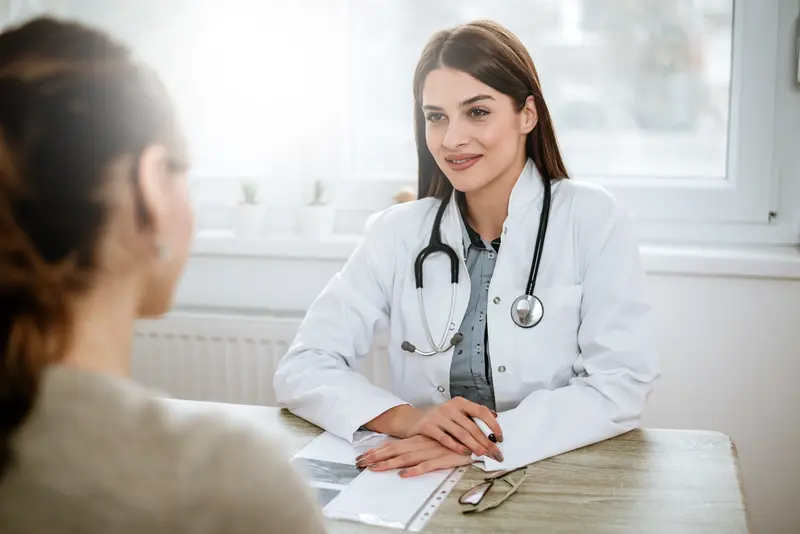 We make it easy.
Healthcare doesn't have to be difficult. We're constantly finding ways to make it easy so that you can get Better and stay that way.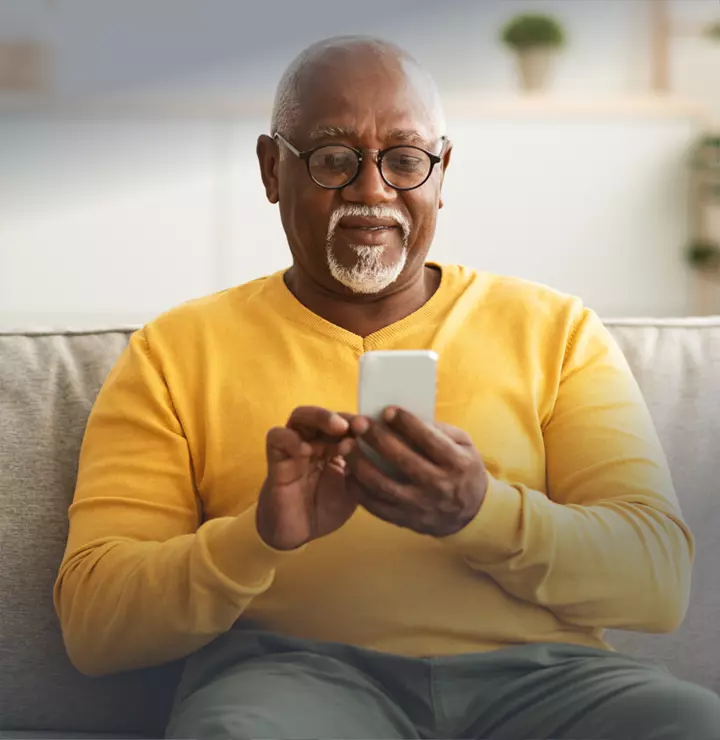 Better

tools make it easier
We all have different healthcare needs. Handle them your way with the MyBSWHealth app. Download the app today and take a hands-on approach to your healthcare.