Diabetes foot care: 12 tips to care for your feet and prevent complications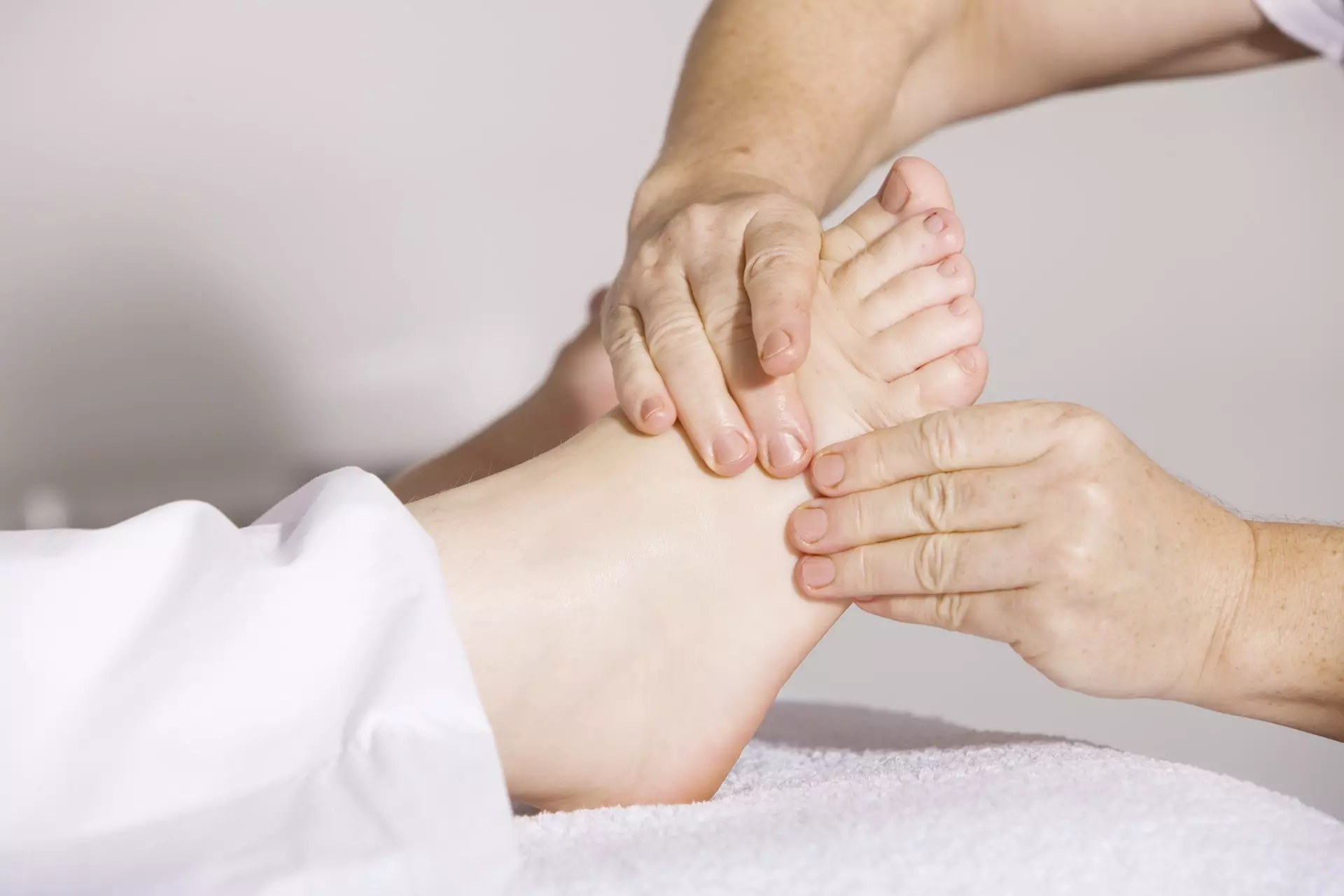 Diabetes is a condition that can be detrimental to your feet. If you have diabetes, regular foot care is necessary to prevent serious problems. Giving special attention to your feet can help you prevent foot problems that could lead to losing a toe, foot or leg.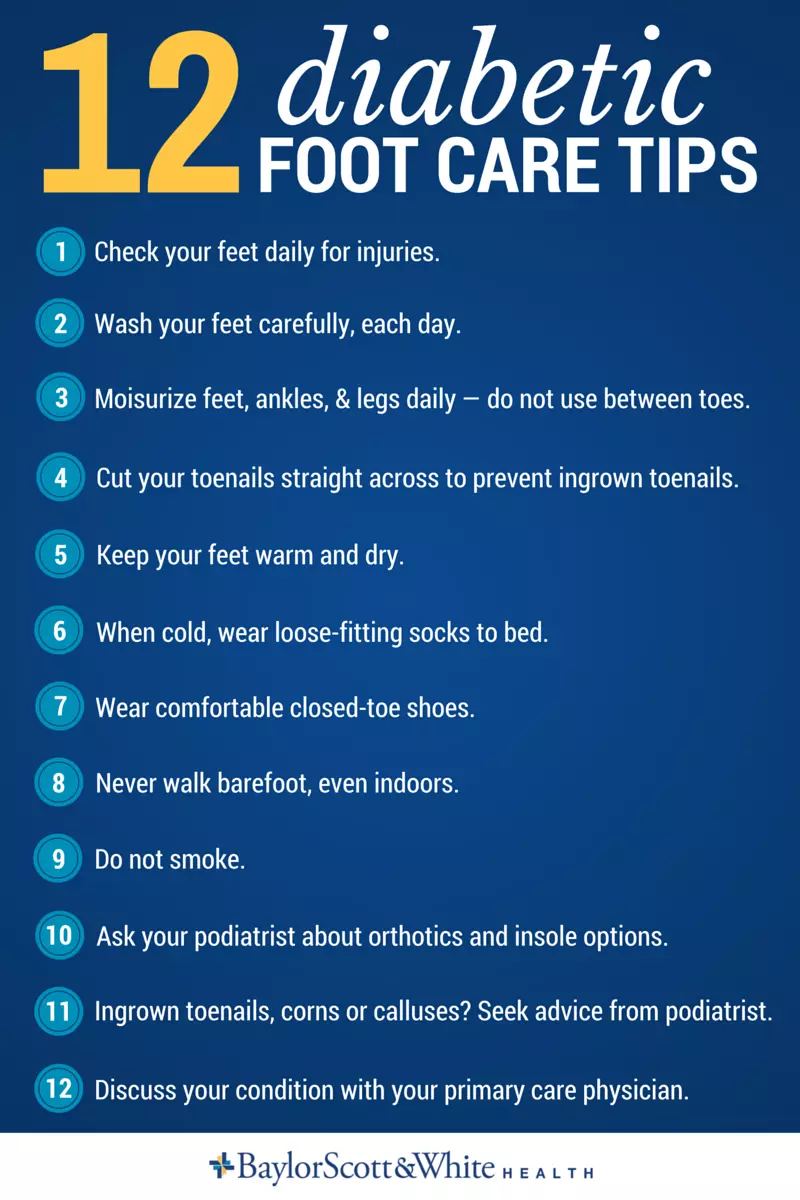 Follow these 12 tips to take care of your feet:
Check your feet daily for cuts, blisters, redness and swelling.
Wash your feet daily, and dry carefully between your toes.
Use a moisturizing cream on your feet, ankles and legs daily. Do not apply between your toes.
Cut your toenails straight across to prevent ingrown toenails.
Keep your feet warm and dry during the winter months.
Wear loose-fitting socks to bed during the winter months, and never use heating pads or hot water bottles.
Wear comfortable shoes—never wear open-toed shoes or sandals with fabric between toes.
Never walk barefoot, even indoors.
Do not smoke. Smoking significantly reduces blood circulation.
Ask your podiatrist about orthotics and insole options.
Never perform "bathroom surgery." If you have ingrown toenails, corns or calluses, ask your podiatrist to take a look.
Talk to your primary care physician or endocrinologist. Controlling your diabetes is the best way to prevent diabetic peripheral neuropathy.
People with diabetes should undergo a comprehensive foot evaluation at least annually to identify risk factors. To prevent and slow the progression of neuropathy, we work toward optimal glucose control. And for some people, we also step up testing (no pun intended). People with evidence of sensory loss or prior ulceration or amputation should have their feet inspected at every visit.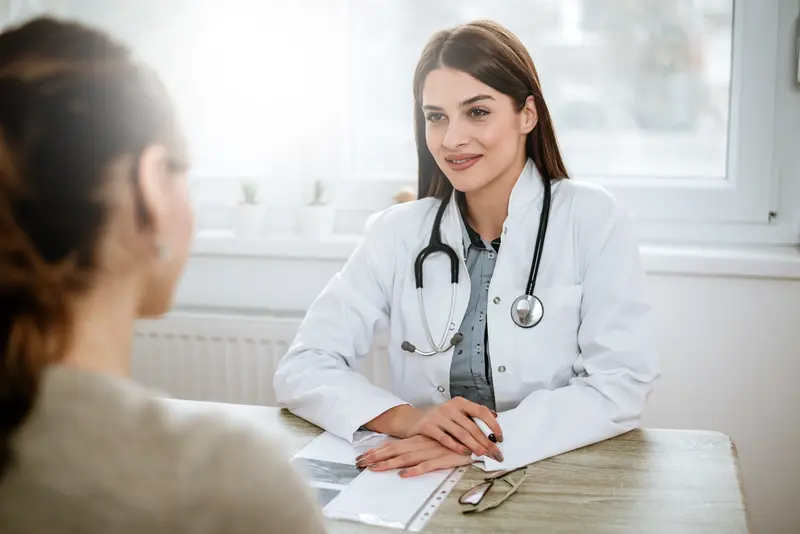 We make it easy.
Healthcare doesn't have to be difficult. We're constantly finding ways to make it easy so that you can get Better and stay that way.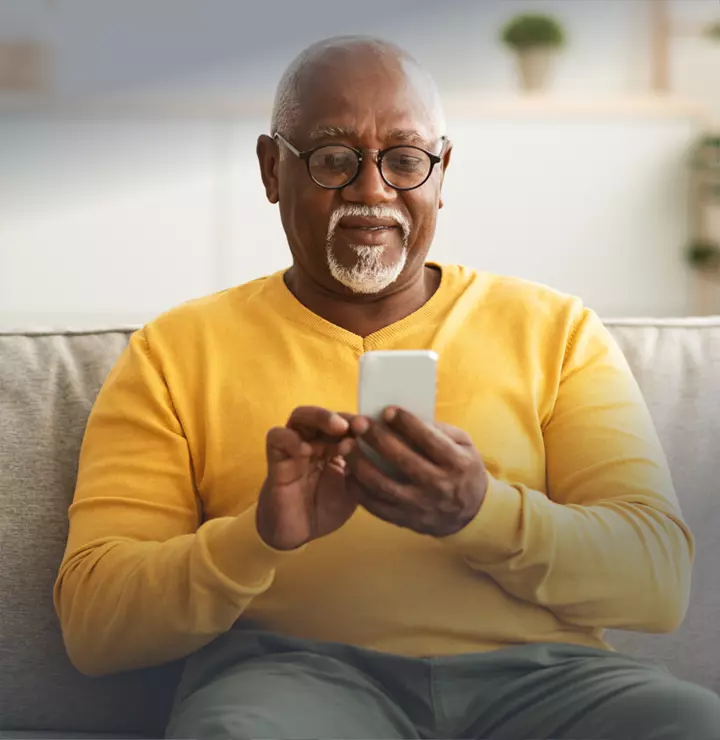 Better

tools make it easier
We all have different healthcare needs. Handle them your way with the MyBSWHealth app. Download the app today and take a hands-on approach to your healthcare.