20 ideas to spark a daily gratitude habit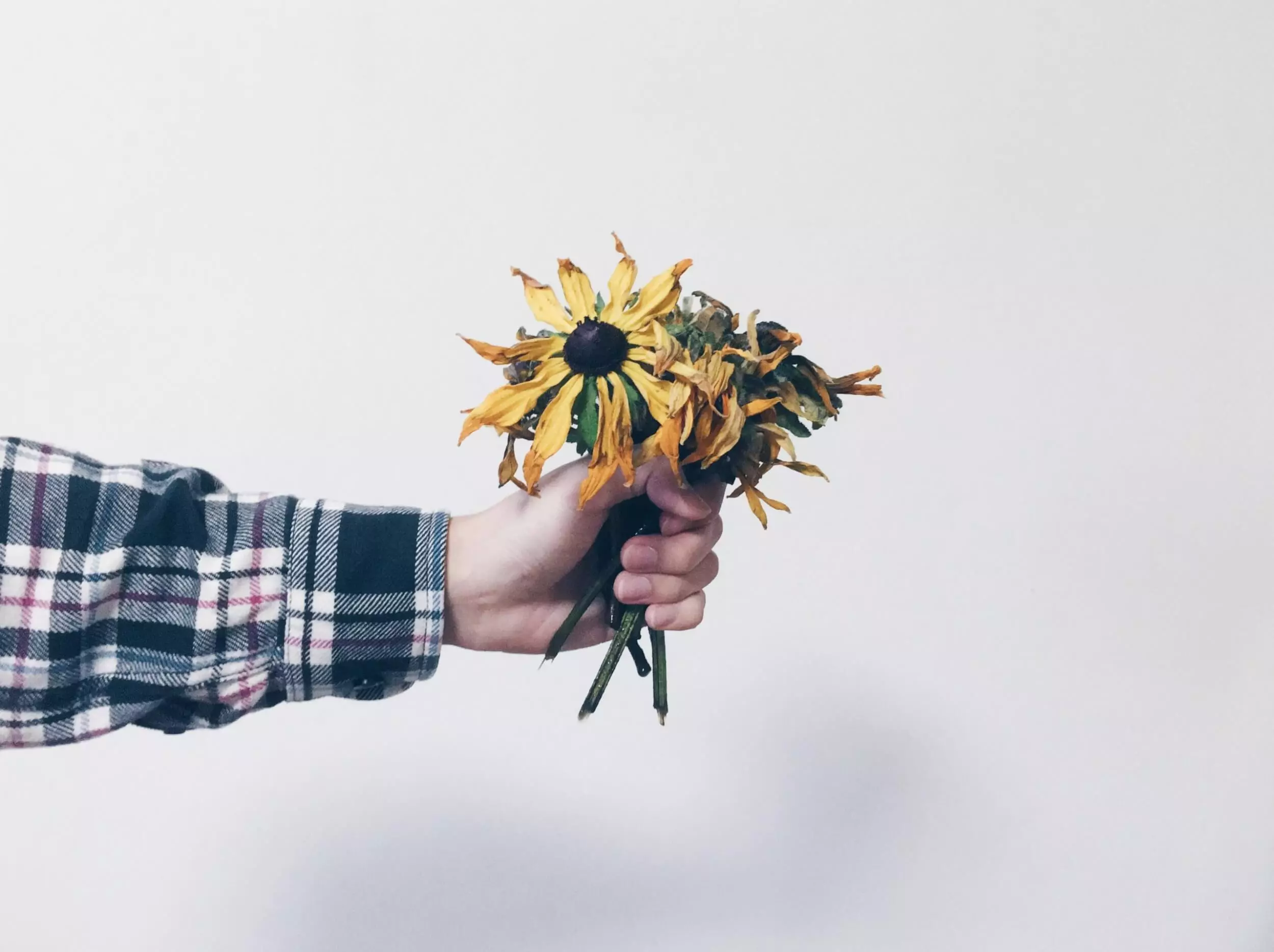 Gratitude sounds simple, but it isn't always easy to put into practice. Why? Simply put, we're busy. Hitting pause doesn't come easily for most of us.
We polled our physicians, nurses, surgeons and staff to talk about gratitude, why it matters and how they find room to incorporate it into their filled-to-the-brim schedules. Here's what they had to say.
Start small.
"Gratitude puts you in the mindset that every day is a gift, so emotions such as envy or jealousy drop by the wayside. There is appreciation for simply waking up and seeing the sunlight one more time."
Eron Flemons, RN, BSN, OCN
Focus.
"We have to intentionally practice gratitude. The default human condition is to see the negative. That's good — it has kept the human race alive and thriving. But we have to change our default thinking from 'fight or flight' to slow down and give room for being grateful.
There is a lot of power in writing these things down. Start small and simple and then get more big picture. Spending more time focusing on what we are grateful for can help overpower the negative thoughts upon which our brain wants to place our default focus."
Kathryn Greiner, MD
Say "thank you" (and mean it).
"We know from positive psychology research that practicing gratitude is associated with greater overall happiness and reduced depression. Research in sports psychology has also shown that gratitude can increase an athlete's self-esteem, which can contribute to a stronger athletic performance.
The easiest way to express gratitude is simply by saying, "thank you!" Research actually shows that even the act of expressing gratitude internally shows the same benefit but of course, it's always nice to say "thank you" to the person you are grateful toward."
Erin Reynolds, Psy.D.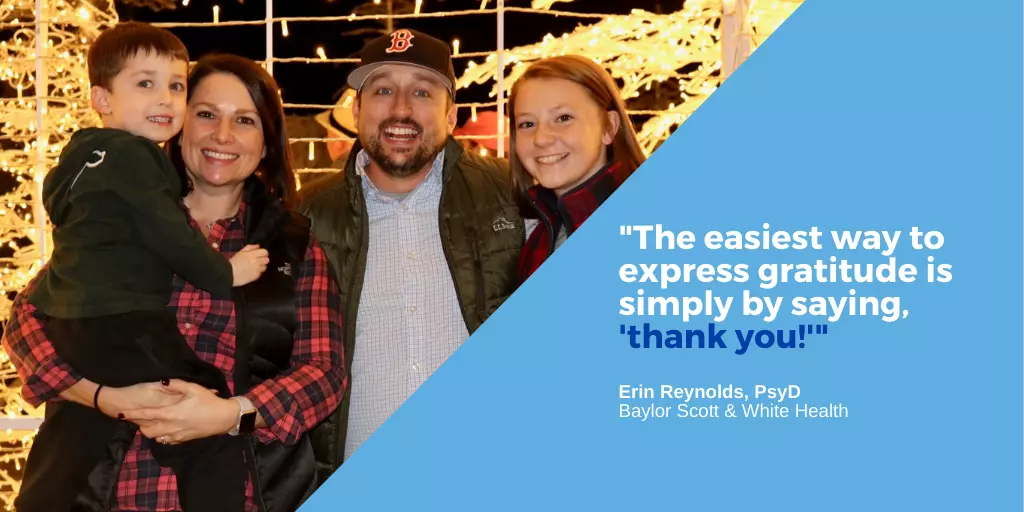 Remember what's important.
"I usually end my days with thinking of at least three things I am thankful for. I practice this with my children at bedtime as well. We have so much to be thankful for that it is easy to lose sight of all the beauty around us.
It takes practice and intentionality to see the bright spots and remember what's important."
Joni Watson, DNP, MBA, RN, OCN
Show your appreciation.
"It is human nature for people to focus on the negatives in life on a regular basis. If we could change our outlooks on life to see the glass half full instead of half empty, we might reduce the amount of stress we endure.
Consider writing a thank you note to an employee for a recognized action that was well done. Once in a while, get lunch for someone or bring cookies to say thanks for all you do."
Nickie McGarry, RN
Lead with gratitude.
"Demonstrating appreciation is part of the art of becoming a good leader. More importantly, it provides other people higher levels of self-confidence and improves the workplace environment.
"Demonstrating appreciation is part of the art of becoming a good leader." –Jane S. Sadler, MD
By showing gratitude, you can bring "joy" to someone who may need it today.
Commit to demonstrating appreciation and thanking someone (or many people) daily. A simple "thank you" or "I appreciate you" shows your coworkers, family or friends that they are valued. Or, pick up some chocolate or a small plant or object that can be displayed and remind someone repeatedly of their value."
Jane S. Sadler, MD
Write it down.
"Write a few sticky notes for things you are grateful for and put them on the mirror where you get ready in the morning. Make it a habit to focus on at least one of them each day. Say out loud how thankful you are for each gift."
Jamie Hambrick, RN
Pay it forward.
"Gratitude improves your overall health, it brings positivity. Practicing and receiving gratitude lets you demonstrate respect and encouragement. When you receive it, it helps you know that you are making a difference, even if only on a small level. It is infectious. When you put out positivity, you get it back tenfold. It also provides a sense of contentment and peace.
Think about it every day. Pay it forward, and if you see something that you are grateful for, immediately recognize it."
Emily Jestes, DNP, RN, CNL, NE-BC
Create reminders.
"I'm a huge proponent of creating a visual or tactical reminder for yourself. We already have a lot on our minds, so trying to remember to practice gratitude can be easier said than done. 

However, if there's a tactical reminder (i.e. placing a raised sticker on the back of your phone case), this reminds you to reflect on things you're grateful for multiple times throughout your day." 
Jessica Smosna, RD, LD
Squeeze gratitude in where you can.
"Add a bit of gratitude to an everyday event. For example, when I walk from my car into the building, I think of something I am grateful for. It helps me start the day in the right mindset and adding it to something I already do makes this a consistent practice."
Jessica Stepanian, RN
Cultivate an attitude of mindfulness.
"Gratitude reminds me of what I have all the time. It brings me instant joy and peace, giving me a good heart, mind and spirit." –Deepali Kumar, RN
"The most thoroughly studied 'method' shown to enhance feelings of gratitude and help adherents develop 'trait gratitude' (which could be understood as a habit of experiencing gratitude) is maintaining a daily gratefulness journal for at least 90 days. Other practices widely considered to help people develop trait gratitude include writing letters of thanks, meditating on gratitude and the intentional practice of saying 'thank you' in a meaningful and sincere way. 
All of these can develop an attitude of mindfulness that attunes a person's attention to look for people and circumstances to be grateful about! It has been said that one sees what one is looking for."
Jeffrey Kerr, MD
Just breathe.
"First thing when you wake up, remember you are breathing and alive to see another second!
Slow down when life around you get too busy and crazy… I mean literally tell yourself stop for a second and just breathe. I must do this on occasion, especially when I get frustrated with situations around me.
Gratitude reminds me of what I have all the time. It brings me instant joy and peace, giving me a good heart, mind and spirit."
Deepali Kumar, RN
Make time for gratitude daily.
"Developing a daily gratitude practice is a powerful way to increase optimism, joy, and depth of relationships and happiness. There is a large body of research on the power of gratitude. It has been demonstrated to increase well-being, thereby improving mental health and cardiovascular health.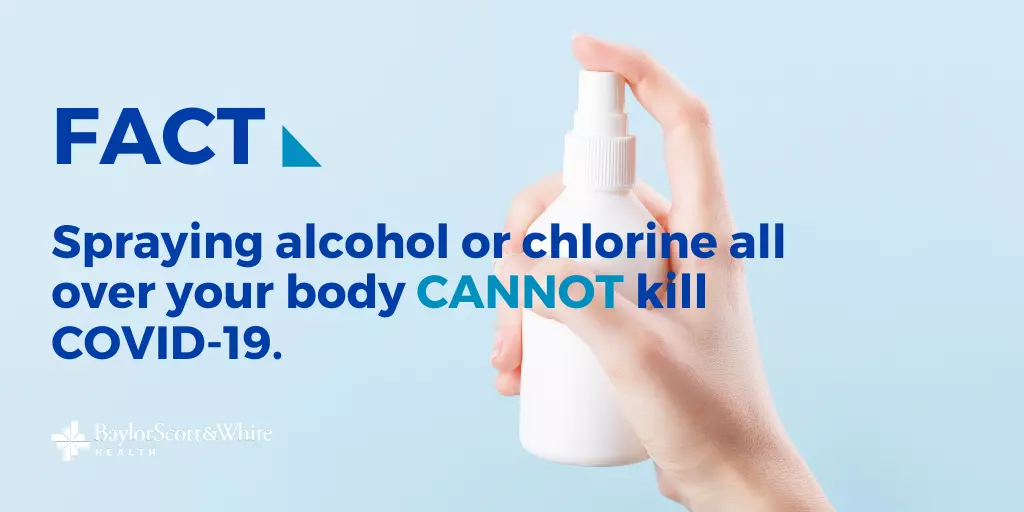 Focus on cultivating daily gratitude through the following means:
Make a list of everything you have that others may or may not have. 
Exercises: Physical and mental exercises can help keep you on track.
Mindfulness meditation: It helps to practice kindness to yourself and others.
Practice altruism: Selfless service without expecting anything in return."
Shubha Adeni, MD
Always look for joy and hope.
"Gratitude is good for you because it opens the door to joy and hope in every circumstance. We can show gratitude by:
Thanking God each day for His unfailing love.
Counting all the positive things in our lives, even when we are hurting.
Looking for opportunities to unselfishly give hope and help to others."
David Murphy, M.Div.
Don't let the small things get to you.
"Sometimes, we all get bogged down in 'first world problems.' You wake up: The baby has a fever. There is little choice for lunch-making options for the older ones so you frantically stuff their lunch boxes with random foods and rush to your car… only to find a flat tire. 
It can be a bit overwhelming at times to make it through the day with so many obstacles. But if you are able to step back and be thankful — for that beautiful baby, those kids who need a lunch and that car that can subsequently have a flat tire — you realize they are all only little obstacles. And if you just put your head down and make it through the day, the next will be better. 
Practicing gratitude helps to bring light to all the small problems that can snowball and brings perspective back to your day."
Anne Marie Eschberger, MD
Block negative thoughts.
"When you spend time being positive and thankful for the things and gifts in your life, your soul is at ease. Feeling grateful makes it hard to have negative emotions or depressing thoughts and anxiety.
"Feeling grateful makes it hard to have negative emotions or depressing thoughts and anxiety." –Kellye Roper, FNP
Start a gratitude journal. Each night before bed or in the morning before you start your routine, spend time with yourself to think of the things that you are grateful for. It can be things that happened that day, recently or even in the past.
Reminding yourself of the wonderful things in life on a routine basis will help you to live in gratitude and block negative thoughts."
Kellye Roper, FNP
Live with integrity.
"Gratitude is a choice — one that is underscored in strong appreciation for shared values in doing what is right and ethical. When you elect to make everyday decisions using a personal model of unwavering integrity and compassion, life is always seen as good. It may not always be easy, but it is always the right path.
Wake up doing your part personally to be the right team member.
Admit to a value system that you share with others so they know they are important to you.
Hold yourself and others around you accountable to always do the right thing."
Sally Gillam, DNP, MAHS, RN, NEA-BC
Find the good in the bad.
"Living a life of gratitude doesn't mean you can't have a bad day. A bad day and being thankful aren't mutually exclusive. But, gratefulness interrupts our patterns of self-focus and allows others to partner with us in our healing.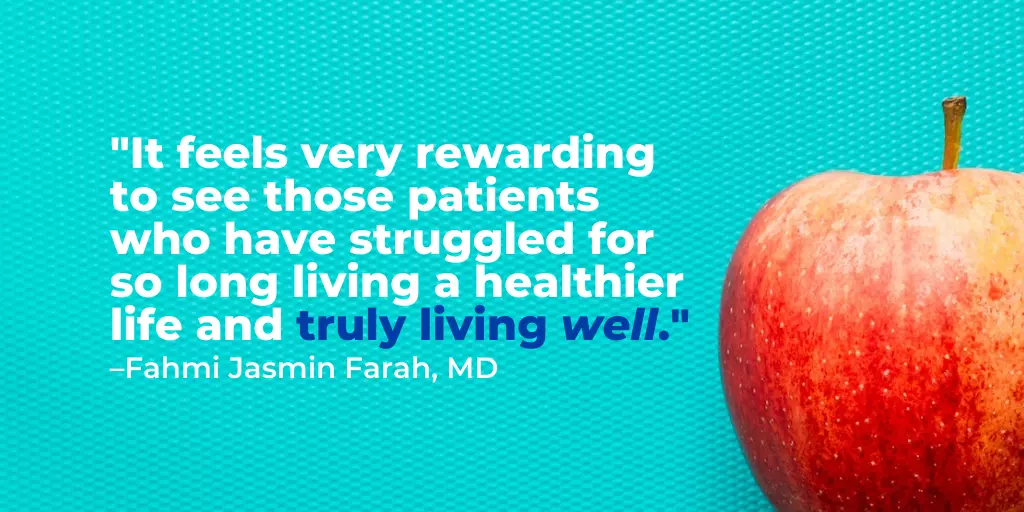 I remember visiting one patient with leukemia who expressed gratitude for the pigeons that would gather on her windowsill and then fly up high and dive. She saw this as her entertainment. This tiny act of gratitude brought her a bit of joy in the middle of her experience with cancer.
You can practice gratitude by being thankful for everyday tasks and encounters. Keeping a gratitude journal or taking pictures of what you see every day and posting them on Instagram or placing them in a scrapbook is a good, tangible way to practice gratitude."
Alan Wright, M.Div.
See life itself as a gift.
"When you live in a state of gratitude, your perspective on life shifts. There are many things to be thankful for, starting with life itself.

When life is treated like a gift, you become excited about the possibilities that are in store each day. You value health and time — striving to live in the present moment, dreaming about the future and lingering in past memories. Awareness of self leads to joy, contentment and compassion, which allows you to better care for yourself and others.
"When you live in a state of gratitude, your perspective on life shifts. There are many things to be thankful for, starting with life itself." –Sarah Cargill, RN
When you are uplifting, it makes the environment you're in a better place to be. Rejoice instead of complaining. Do the best you can every single day. Speak words of affirmation: "I am brave, I am strong, I am worthy, I am able." Pray with others. And smile! Look up from your phone (an isolating place at times), look at someone else's face and SMILE! See the reaction!? Heartwarming."
Sarah Cargill, RN
Watch your gratitude grow.
"Being grateful is a conscious decision you make that can profoundly impact your life. It provides a perspective to interpret both the joys and trials faced each day.
Start small. You can find something each day — "On a cold day, I am thankful for a warm home, a cozy blanket and hot coffee." As gratitude becomes part of your daily thoughts, it seems to grow to be even more meaningful — "I am grateful for the life and relationship I have built with my husband."
That encompasses something much more significant than tangible items. But, appreciating the small things first leads to such gratitude."
Hailey Hogue, MD
For weekly wellness inspiration you can count on, subscribe to the Scrubbing In newsletter.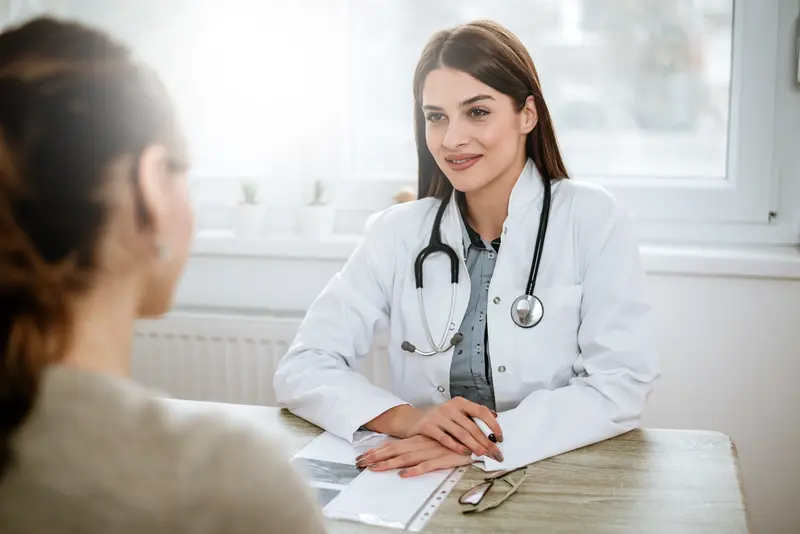 We make it easy.
Healthcare doesn't have to be difficult. We're constantly finding ways to make it easy so that you can get Better and stay that way.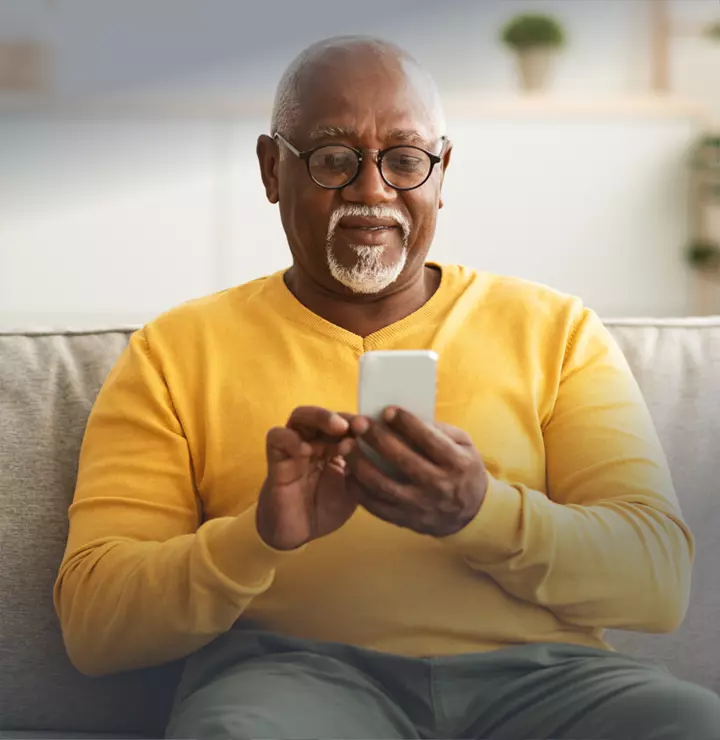 Better

tools make it easier
We all have different healthcare needs. Handle them your way with the MyBSWHealth app. Download the app today and take a hands-on approach to your healthcare.