82-year-old valve patient experiences evolution of heart surgery first-hand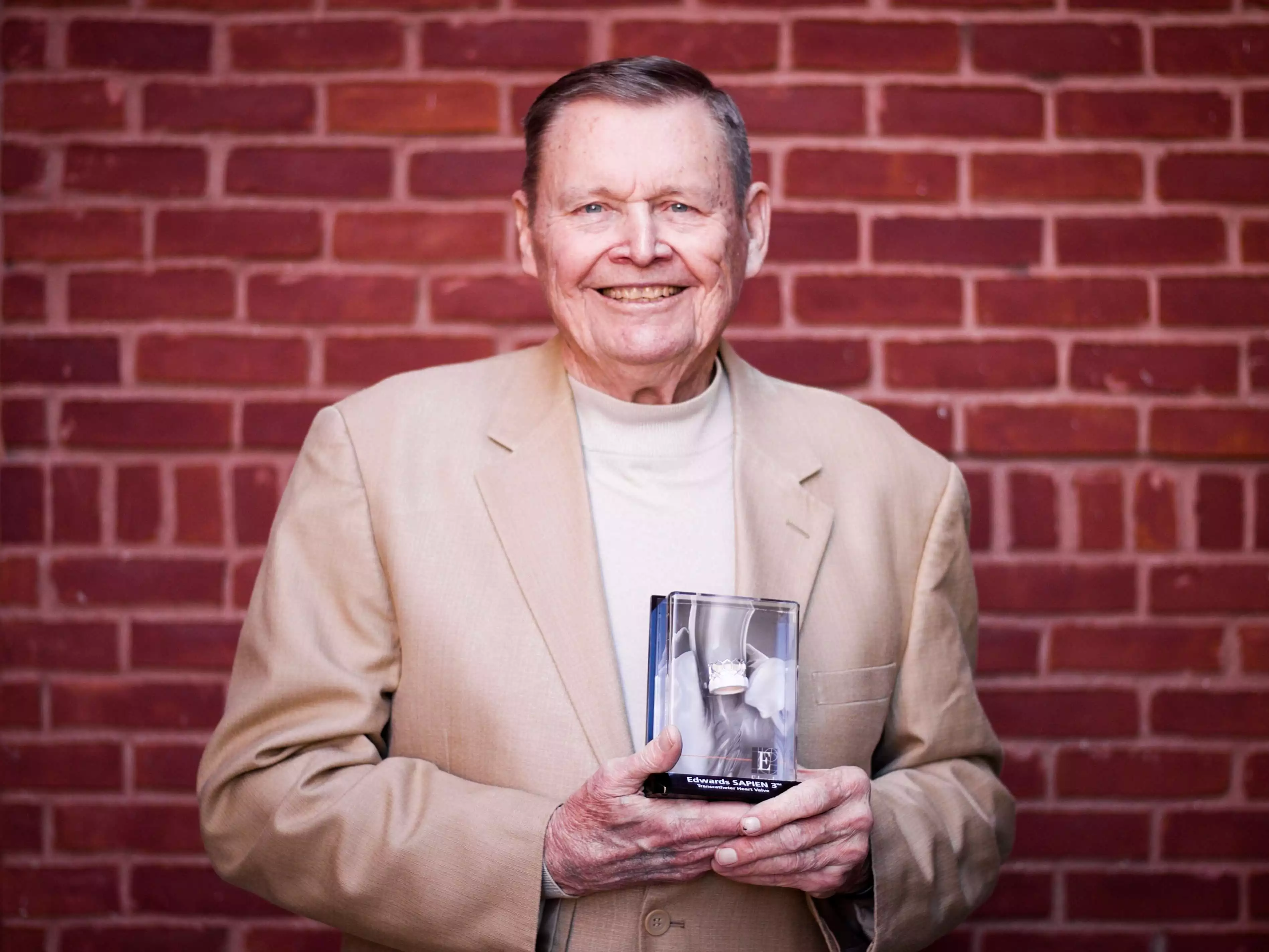 82-year-old Herman Veselka is no stranger to hospitals. Over the last 25 years, he's undergone several cardiovascular procedures, and had a front-row seat to watch how heart surgery and technology have evolved over time.
When he arrived at Baylor Jack and Jane Hamilton Heart and Vascular Hospital's Center for Valve Disorders last July, he had already undergone two open heart surgeries. They were both trying experiences — ones he didn't want to repeat.
Thanks to surgical advancements over the years, he didn't have to.
Intensive recovery following two open heart surgeries
A retired engineer and resident of Arlington, Texas, Herman's journey in cardiovascular care began in 1993, when he learned he had mitral valve disease, a condition that causes blood to leak backwards into the left atrium of the heart. That led Herman to his first heart procedure: open heart surgery to repair his mitral valve. Herman recalls the intensive recovery period he experienced for several months after such an invasive procedure.
"I can still remember having to hold a pillow tightly to my chest to reduce the pain," he said.
Twelve years later, at age 71, Herman learned he needed his mitral valve replaced. He then sought the cardiac team at a research-based facility, where he received his second open heart surgery. However, this surgery also led to a trying recovery and mental exhaustion for him, as well as his family.
"The surgery required a 21-day hospital stay and I was put on a heart-lung machine for nine hours, causing my kidneys to stop functioning," he said. "As a result, I had to go on dialysis. I made a vow [to myself] that I would never undergo open heart surgery again."
A visit to Baylor Scott & White Health
But twelve years later, Herman once again started experiencing symptoms, including coughing and shortness of breath after physical exertion. His cardiologist suggested he look into Baylor Scott & White Health due to the system's history of innovation — a top consideration of Herman's in choosing his care facility.
Herman was evaluated at the Center for Valve Disorders, part of Baylor Heart and Vascular Services at Dallas. After a day of comprehensive testing, he said he felt like the top priority of his medical team.
"They spent one-on-one time with each [patient] that day," he said. "You would have thought I was the only patient they had."
A multidisciplinary team of interventional cardiologists, cardiac surgeons and imaging specialists reviewed his case and recommended a transcatheter transseptal mitral valve-in-valve replacement (TMVR). Due to his two prior open heart surgeries and his use of a defibrillator, Herman was categorized as a high-risk patient. This made him the perfect candidate for the minimally invasive TMVR procedure.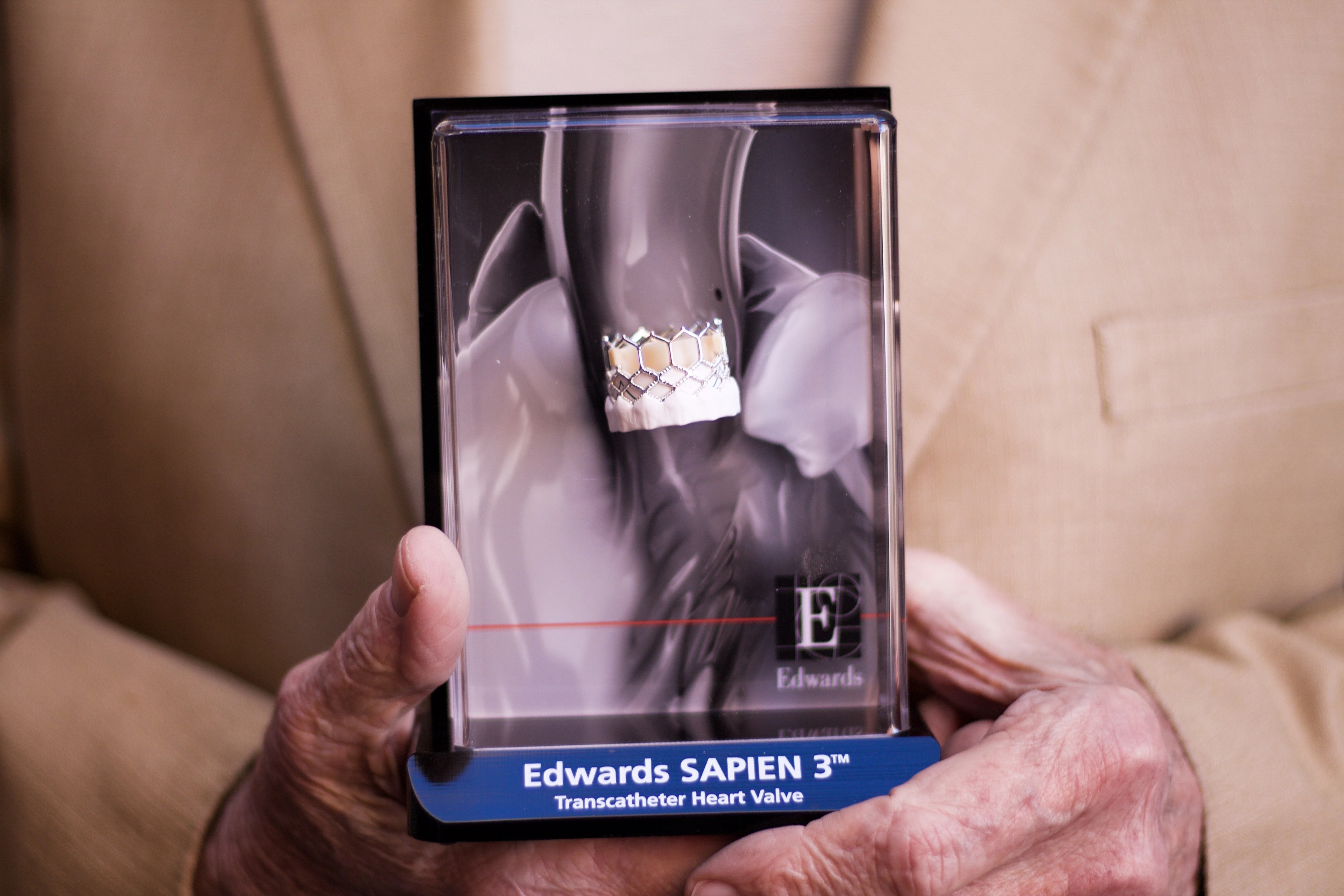 "This new approach was designed for high-risk mitral valve patients," said Robert Stoler, MD, FACC, FSCAI, co-medical director of cardiology and medical director of catheterization laboratory on the medical staff at Baylor Jack and Jane Hamilton Heart and Vascular Hospital.
"These patients now have an FDA-approved option that is minimally invasive, decreasing their risk for complications and usually allowing for a quicker recovery." – Robert Stoler, MD
In July 2017, Herman had the first commercial TMVR procedure ever performed at Baylor Hamilton Heart and Vascular Hospital — and true to Herman's vow twelve years earlier, it didn't require open heart surgery.
Through the TMVR procedure, doctors made an incision into the femoral vein in the groin and threaded a wire and catheter toward the heart. From there, they were able to guide the wire and insert the TMVR device through the catheter, all without ever opening up the chest.
The minimally invasive procedure was nothing like the open heart surgeries he'd experienced before. The next morning, Herman was on his feet walking the hallways and felt as good as new. Before his procedure, he had over 40 percent leakage in his mitral valve, but after the procedure, there was no sign of leakage.
He was discharged less than 36 hours after his procedure and said he is feeling better than ever.
Herman's story is a testament to the evolution of treatment for patients with serious heart conditions. No longer is open heart surgery the only option — innovative procedures like TMVR are giving patients like Herman better, faster ways to get back to their lives.
"As of today, nearly six months after implant, I have no mitral valve problems and am active, back to a normal life and looking forward to the next 10 years," Herman said.
Are you at risk for cardiovascular disease? Put your heart to the test.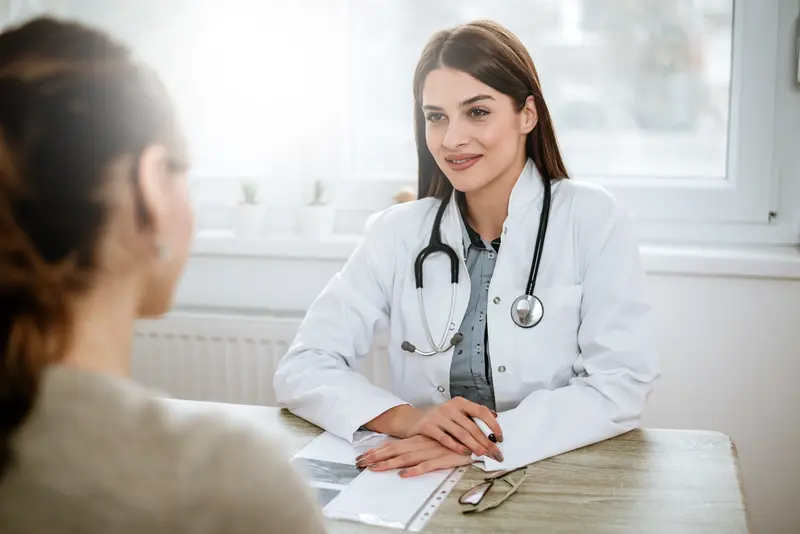 We make it easy.
Healthcare doesn't have to be difficult. We're constantly finding ways to make it easy so that you can get Better and stay that way.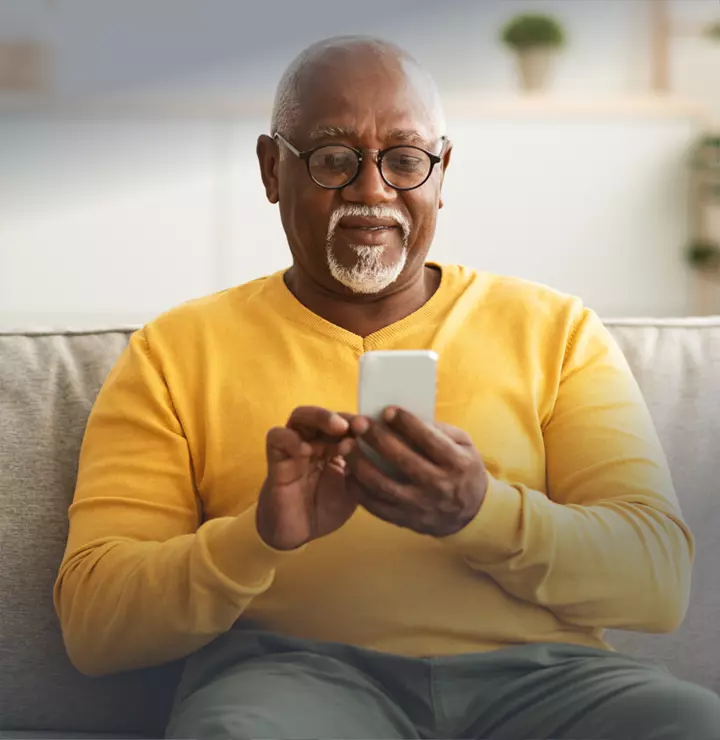 Better

tools make it easier
We all have different healthcare needs. Handle them your way with the MyBSWHealth app. Download the app today and take a hands-on approach to your healthcare.