A day in the life of a cancer researcher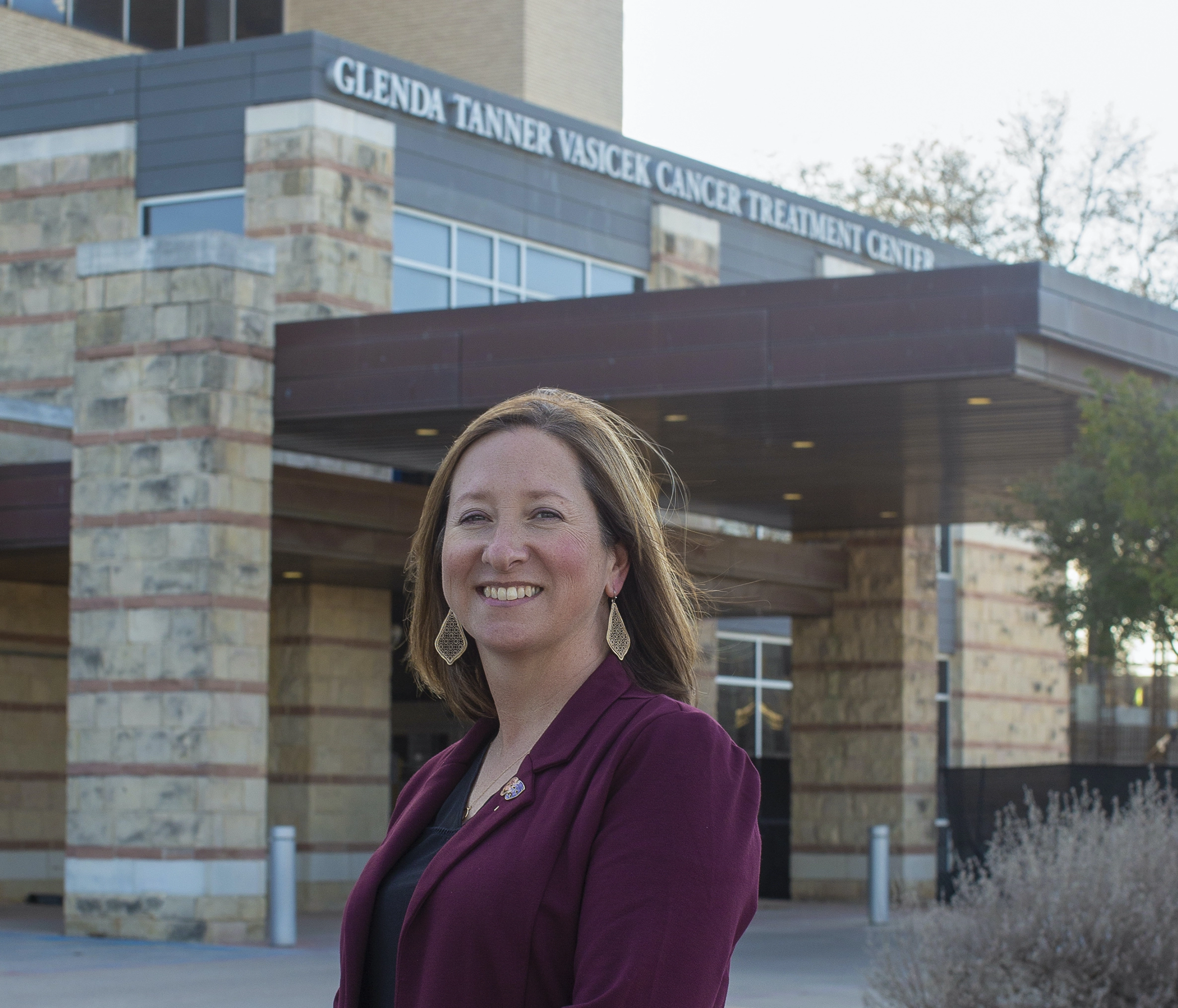 The idea of "working in research" likely conjures up images of sitting in a lab all day or spending countless hours assessing data. While those responsibilities are often involved, they by no means reflect the full scale of what a career in medical research can encompass — or the passion many researchers bring to the job.
Dedra Preece is one of those researchers. Dedra has worked at Baylor Scott & White Medical Center – Temple for nearly 30 years, starting as a desk clerk and eventually working her way up to her current role of research director. For the last 19 years, she has dedicated her days to cancer research.
I sat down with Dedra to get a glimpse at a day in the life of a medical researcher and learn more about her unique journey into the research field.
What does a research director do?
A research director kind of keeps the trains moving. The job requires that you play many different roles because the director is a central figure within a much larger operational team. In my case, I manage different teams within our program — nurses, coordinators, enrollment analysts, etc. — all of whom have a hand in conducting oncology research.
Part of my role is overseeing the coordination and operations of a study. It also involves working with study sponsors, like pharmaceutical companies, nonprofits, our own team members and members of our regulatory, pharmacy or clinical team to understand the different components of a study and what's needed to safely and successfully activate that project. 
What got you into this line of work? 
What brought me to Baylor Scott & White in the literal sense was my neighbor. She worked here and said they would have roles for someone out of high school. Sure enough, I started in oncology as a desk clerk scheduling appointments and handling maintenance requests. 
I worked my way up in oncology over the next eight years until 2001 when the research director at the time came to me. I started in research as a data coordinator, which helped me get my feet wet and learn more about the processes and type of research we were doing. That exposure made me realize that, you know, I really like this job. I like being in this group and working on projects involving cancer care and cancer prevention. So, I kept at it. 
Related: Why cancer hates pioneers like me
Baylor Scott and White Research Institute conducts a lot of research beyond cancer. What is it about oncology that caught your interest?
What fixed my attention onto oncology was that my mother had cancer when I was 11 and I was unable to assist her or help her through her disease. When I became an adult, I wanted to do something more. Getting that job right out of high school and being able to continue to step through new doors here has helped me make good on that mission to do something for others where I couldn't for my mom.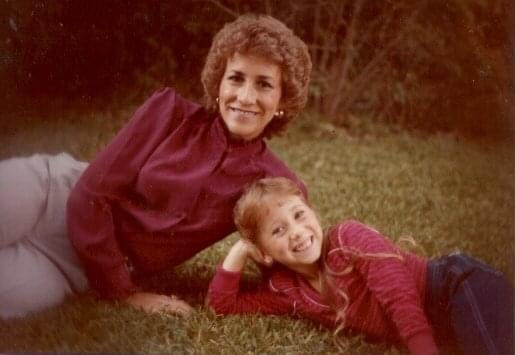 After nearly 30 years, what keeps you engaged in your work?
A lot of things, but central to each of them is that fact that at every turn, when I wanted to expand my scope, do more, learn more — I was able to here. I worked my way up to research coordinator and then decided to go to school and get my associate's degree, then my bachelor's degree. By 2016, I had become a research supervisor, then a research manager, and now, I'm a director — the very same role of the person who convinced me to try research all those years ago!
In so many cases, people get their degree and then find careers that match that degree. I was able to find a passion point and an area of interest then actually build my experience, education and training on top of it to help me form a true career path.
Tell us about the biggest "aha" moment of your career.
When I was working in cancer prevention trials 15-16 years ago, the fact that those patients actually didn't have cancer, but they had the potential to get cancer, really struck me. It helped me understand the need for that type of research. They could get cancer in the future or not, but the more we understood about why they did or didn't, the more we could help them and so many others. 
That was the trigger for my biggest "aha" moment — realizing we are in a marathon, not a sprint. Our work isn't just about finding treatments for these diseases, it's about finding ways to improve the options available, understand more about this disease, support the quality of life for our patients and their loved ones, and help our patients stay healthy when they go into remission. Our work is about the patients, not just the disease.
How has the pandemic impacted your ability to continue oncology research? 
Cancer didn't stop for COVID-19 and we were committed to finding a way to ensure cancer research didn't either. In addition to incorporating additional PPE requirements and physical distancing measures, we changed a lot of administrative processes and details down in the weeds, like making sure we eliminated paper forms and that pens weren't being shared. Bigger picture, we considered things like: Where could we adjust to conduct follow-ups remotely? If a patient was taking an oral drug, could we set up some kind of drive by drop-off and pick-up? Going through every step, every inch of the process helped us get these life-saving clinical trials back online.
Why do you think people should be interested in and support research? 
Because they don't know when one of their loved ones might actually go through a cancer event or scare. My mother had cancer in 1987 and the cancer process that she went through was very difficult. My family members were left with this sinking feeling of just, 'Oh, that's a horrible disease. There's no hope.' I don't want my family or anyone else's to think that way anymore. Yes, it's a serious disease, but we have a lot of fight to put against it now in terms of treatments, care options and support resources. 
Cancer diagnoses trigger instant fear and worry, but having some frame of reference around what's happening related to cancer care right in your own backyard can help counter that fear and worry with hope and optimism. Especially right now, when there's so much other worrisome dialogue happening with the pandemic, cancer patients and their loved ones need to know we have not given up this fight. We are here for you no matter what. 
Listen to this episode of the "Beyond the Lab" podcast to hear more from Dedra and explore her team's inspiring research efforts.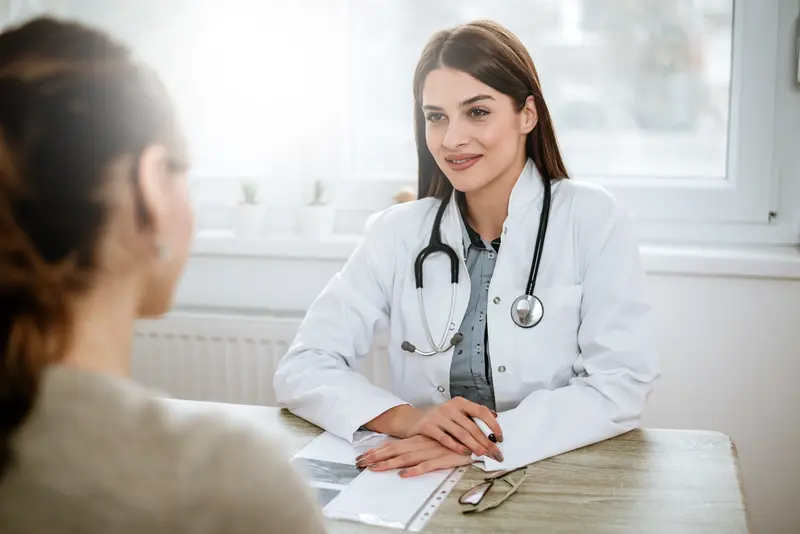 We make it easy.
Healthcare doesn't have to be difficult. We're constantly finding ways to make it easy so that you can get Better and stay that way.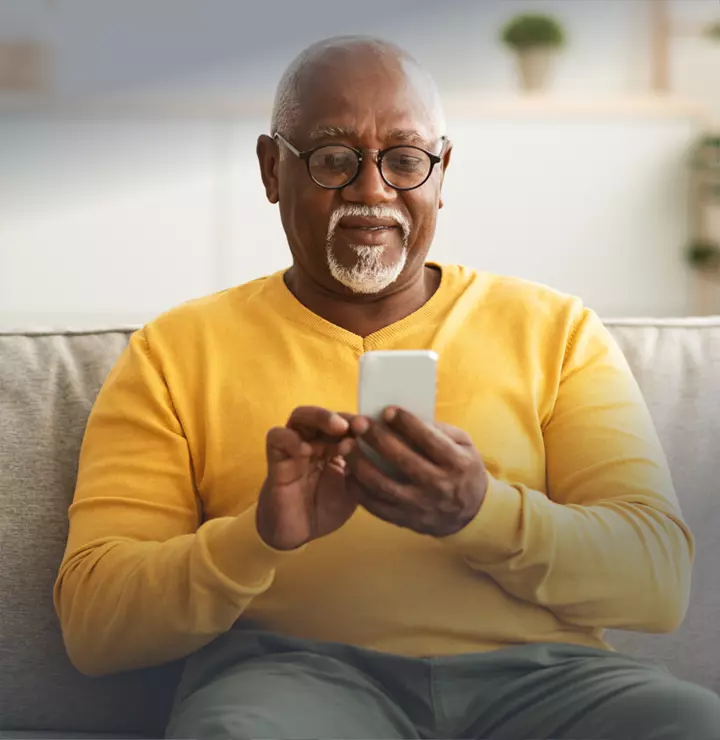 Better

tools make it easier
We all have different healthcare needs. Handle them your way with the MyBSWHealth app. Download the app today and take a hands-on approach to your healthcare.