A dynamic donor duo: Husband and wife both donate kidneys to strangers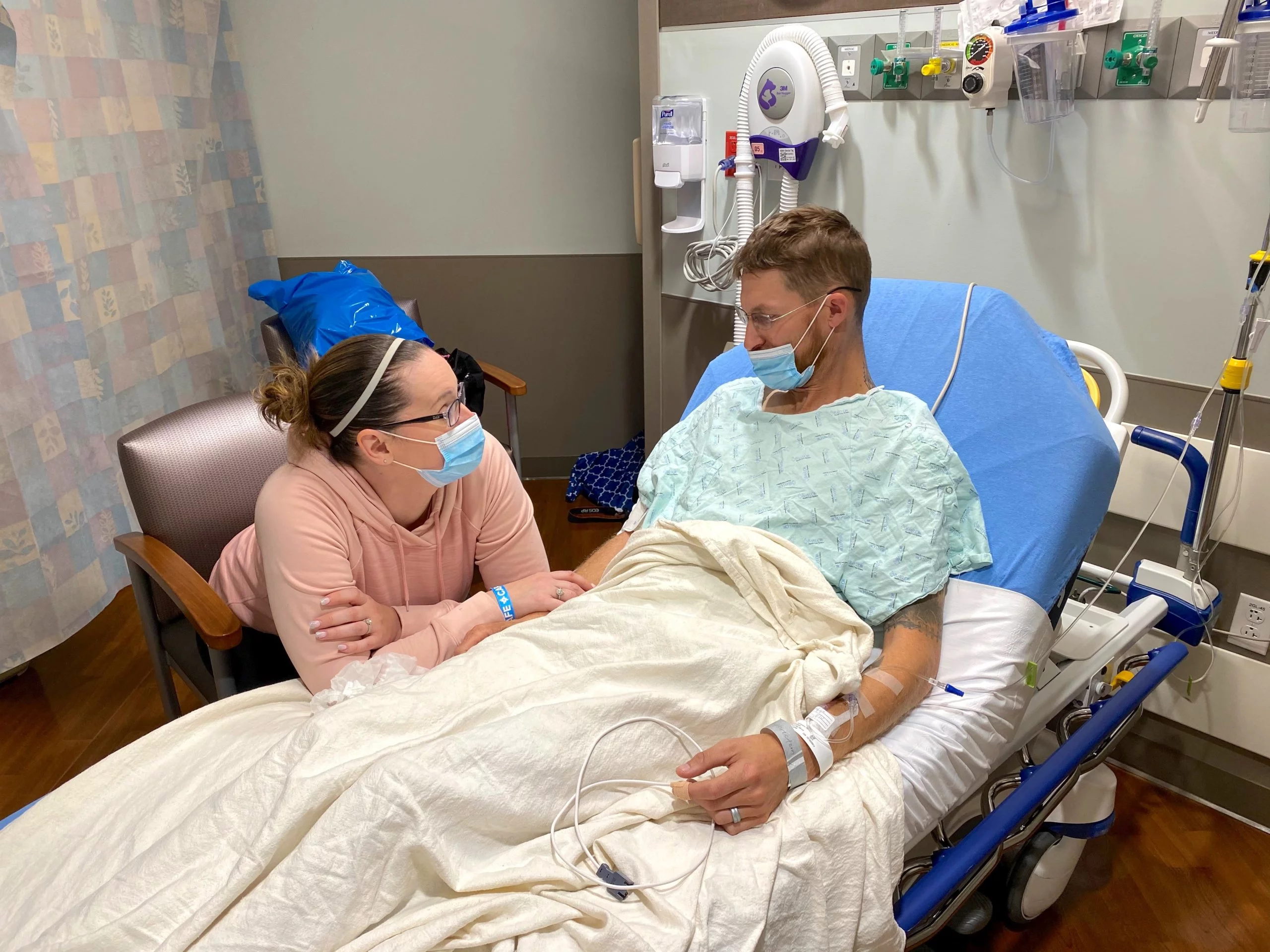 Becoming a living organ donor for a friend or relative is an unparalleled act of kindness. And donors who decide to give the gift of life to a perfect stranger? They fall into an entirely different category. Katie and Chris Morrow are a remarkable couple with a deep resolve to help others and now a unique bond forged through organ donation.
When Katie Morrow's father was sick with liver cancer in 2009, she hoped he could get a liver transplant. Unfortunately, his illness progressed too quickly. After he died, Katie pledged to become an organ donor, maybe even a living organ donor.
Ten years later, the North Texas school teacher saw a Facebook post that she just couldn't keep scrolling past — a man on the hunt for an organ donor to save his wife's life. This was her chance to fulfill that pledge she had made in her father's honor.
"It just caught my attention," Katie said. "I didn't know these people. The post had been shared on a special interest page I follow and I thought, 'hey, here's my chance.'"
The information shared in the post directed her to a website where she filled out an application to be a living kidney donor at Baylor University Medical Center in Dallas. Living donor coordinator, Carrie Carney, RN, called her a few days later.
"We get a lot of inquiries from potential organ donors," Carrie said. "They fill out the paperwork and ask questions, but not everyone actually follows through. Katie was different. She was determined. And on paper, she looked like a good candidate."
After Katie completed blood work, a physical and a psychological evaluation, Susan Philips, a retired high school counselor who had been on dialysis for nearly a year, got some good news from her coordinator. A directed kidney donor had been approved!
"I went crazy. I was so excited," Susan said. "I cried when my husband showed me his Facebook post explaining that I needed a kidney. Then just a few months later, I'm crying again because I was so grateful that someone who didn't even know me would come forward to give a kidney to me. "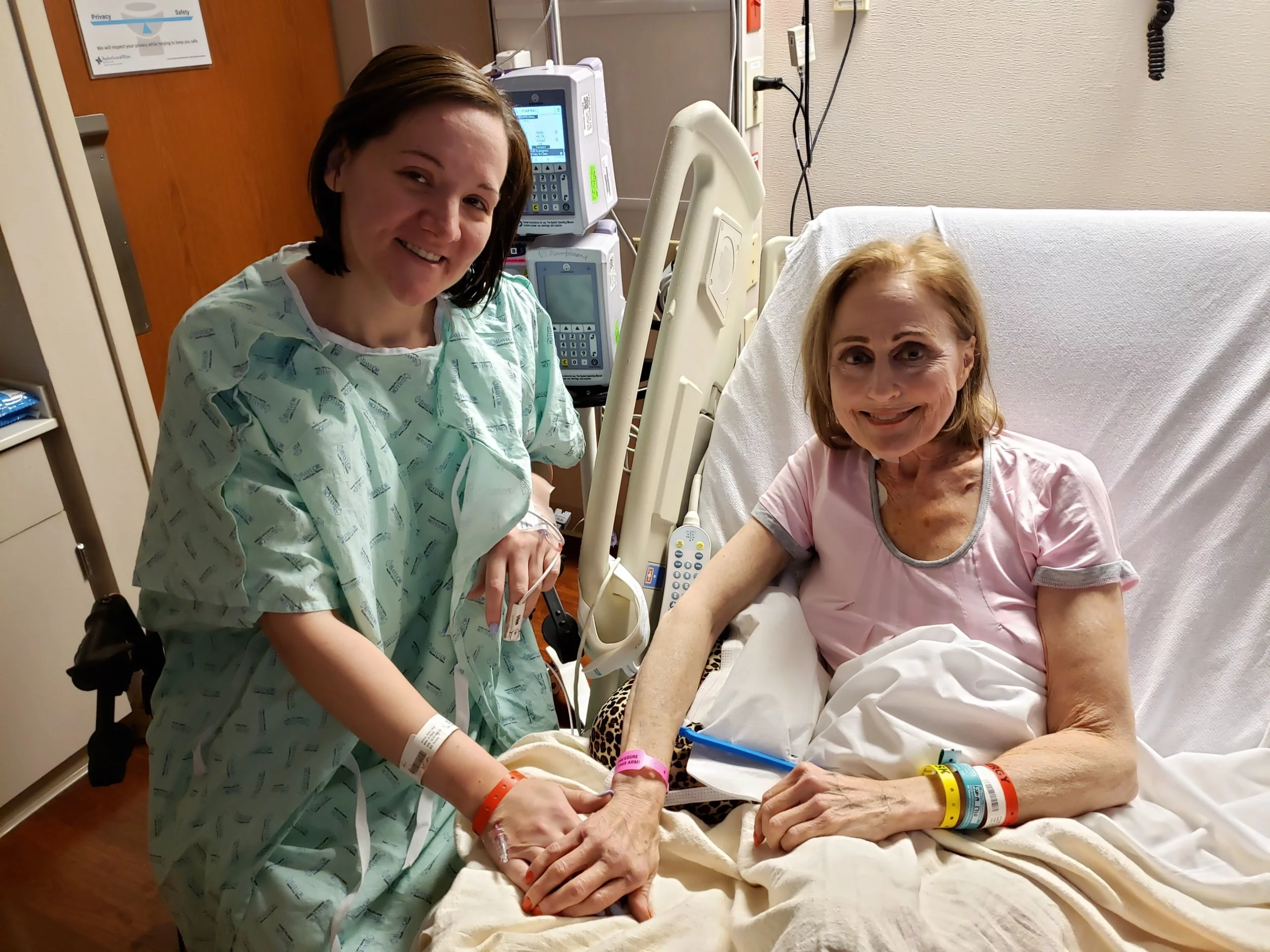 Katie and Susan texted and called one another before the transplant surgery that happened in early 2020. After the kidney transplant, both made quick recoveries and kept in close contact. Susan even knew about Katie's new boyfriend, Chris.
When Chris learned about Katie's plans to donate her kidney, he chuckled. He had been planning to do the same thing. Even though Chris didn't know anyone who needed kidney, he started his evaluation process as a non-directed donor and remained motivated to donate a kidney without a designated recipient. Kidneys from people like Chris who don't know anyone who needs a kidney are used to start a chain reaction transplant.
"They told me they would find a good match for my kidney," he said. "Someone who had a donor but whose donor didn't match them. I could start a chain of transplants. Maybe my kidney could help more than one person."
While coordinators worked to find the right recipient for Chris' kidney, Chris and Katie got engaged. The couple started making wedding plans amid the pandemic and then learned that a good recipient for Chris' kidney had been identified.
"It got a bit complicated," said Lana Casica, RN, living donor coordinator. "Organizing a kidney transplant chain takes a lot of coordination. Surgery schedules, a wedding date and a COVID-19 surge all had to be addressed. Chris was also planning to compete in a triathlon and we try to accommodate our donor's schedules as much as possible."
Katie and Chris were married in mid-November 2020. Two weeks after the wedding, Chris donated a kidney to someone he didn't know, starting a lifesaving chain. Chris says he hopes to meet the recipient of his kidney someday.
"I just felt compelled to do something positive for someone," he said.
Every year, more than 100,000 people in the U.S. are diagnosed with end-stage kidney disease, which requires dialysis or transplant as a treatment. With a long waiting list to get a donated organ, people like Katie and Chris make a difference for those in need of a lifesaving transplant.
"This is an incredible couple," said transplant surgeon, Eric Martinez, MD, who performed both Katie's and Chris' surgeries. "There's no way we have enough kidneys to satisfy the need of all the patients who qualify for transplant. Donors like Chris and Katie are so unique — and so needed."
You, too, could save a life. Find out how to become an organ donor today.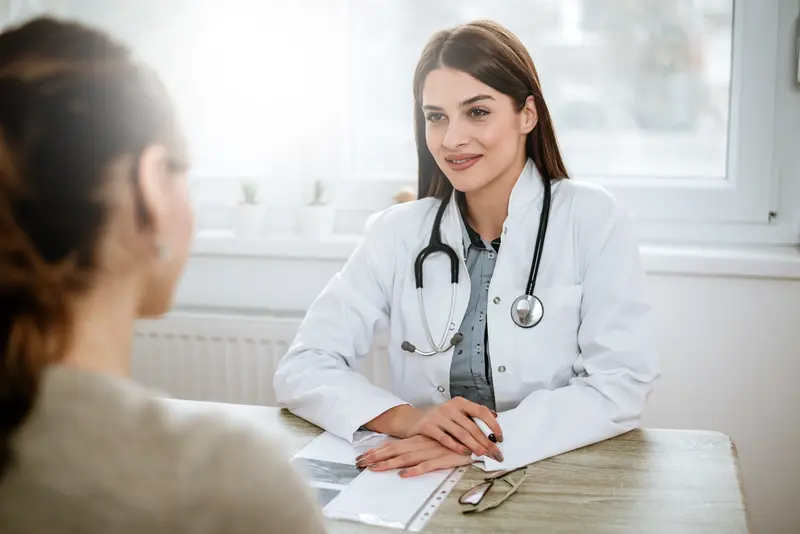 We make it easy.
Healthcare doesn't have to be difficult. We're constantly finding ways to make it easy so that you can get Better and stay that way.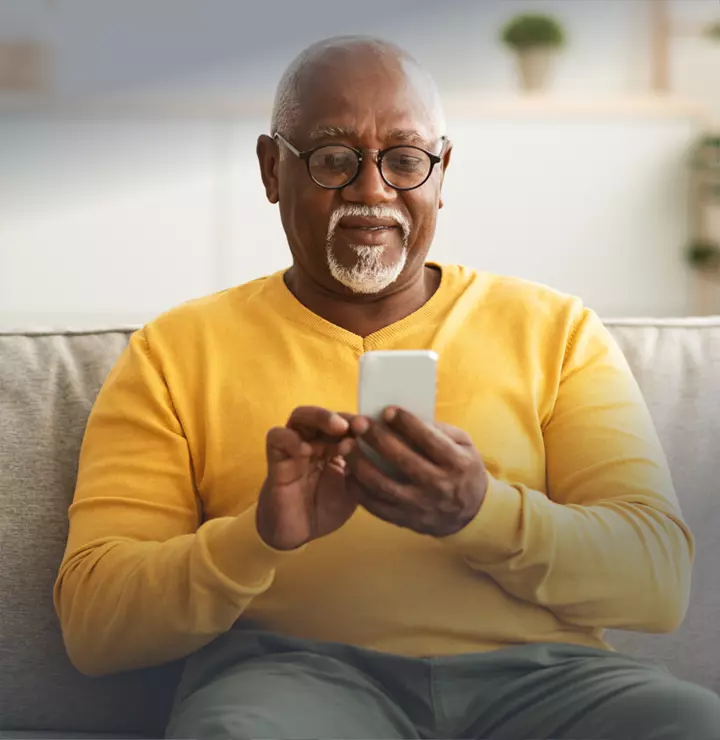 Better

tools make it easier
We all have different healthcare needs. Handle them your way with the MyBSWHealth app. Download the app today and take a hands-on approach to your healthcare.