Amid global pandemic, research reminds us that hope comes in all shapes and sizes
As COVID-19 affects populations worldwide, researchers around the globe have mobilized their forces to fight the virus in real time. Baylor Scott & White Research Institute is among those leading the charge in Texas. We brought together a brain trust of infectious disease specialists, cardiologists, immunologists, molecular biologists and other specialists to form a COVID-19 Research Task Force charged with exploring this virus from every angle.
Researchers moving rapidly to accelerate clinical trials
To help find an answer to COVID-19 — and find it fast — we have opened multiple clinical trials designed to determine the safety and effectiveness of experimental drugs that could aid in addressing this pandemic.
The first two trials were activated in March at unprecedented speed.
"We compressed six months of work into a week because of the dire need our community is facing," said Robert L. Gottlieb, MD, principal investigator on the trials. "Everyone worked day and night with herculean effort to get this trial up and running safely."
Baylor Scott & White Research Institute is uniquely prepared to help fight this pandemic because of its infrastructure and experience with similar experimental research efforts.
"We have been doing this for more than 40 years," Dr. Gottlieb said. "We have staff embedded at nearly every site across Baylor Scott & White, a deep bench of technology and regulatory resources at our disposal, and we have a unified healthcare system supporting our efforts."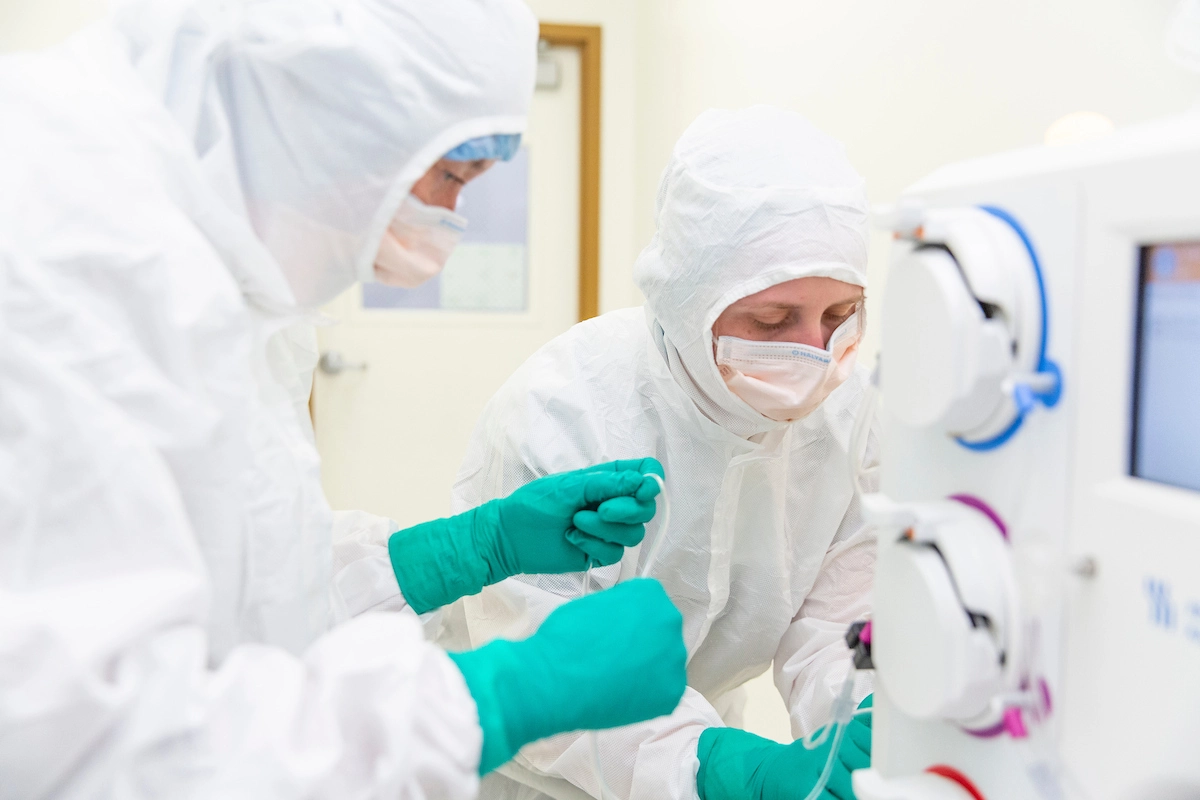 Thanks to the research team's hard work, Baylor Scott & White Research Institute enrolled its first patient just one day after the trials opened.
Both trials examine the safety and effectiveness of a drug originally created as a potential treatment for Ebola. In this case, COVID-19 patients who have been hospitalized can be eligible for the studies.
The first trial is offered for patients who are hospitalized with moderate symptoms (i.e. oxygen saturation levels of 95% and above) and the second trial is for patients who are hospitalized with severe symptoms (i.e. oxygen saturation levels of 94% and below). To date, Baylor Scott & White Research Institute has opened enrollment for these studies at three different Baylor Scott & White locations.
An answer to COVID-19 inflammation?
Baylor Scott & White Research Institute also has several trials and opportunities in the planning and development stage to help bring further options to the table to fight COVID-19. One of these such trials is aimed at treating a potentially dangerous symptom of the virus: inflammation.
When attacked by a virus, the body's natural response is to fight with trigger reactions like fever or inflammation. In many cases, people diagnosed with COVID-19 are showing signs of such extreme inflammation that other parts of the body are being severely damaged.
In addition to the two trials mentioned above, Baylor Scott & White Research Institute has opened a third sponsored trial— meaning a trial that is organized by a third party, like a pharmaceutical company or nonprofit —aimed at solving this problem. The trial will study an experimental drug with qualities that may help treat the extreme inflammation many people experience due to COVID-19.
Protecting our frontline caregivers
Another category of clinical trials is investigator-initiated studies. With these, Baylor Scott & White Research Institute is the "designer and organizer."
"We do quite a few of these actually," Dr. Gottlieb said. "We are fortunate to have the infrastructure to bring novel, scientifically sound ideas forward in a safe and effective manner like this."
One of the anticipated investigator-initiated studies will focus on frontline staff in the hospital. The study is designed to determine if specific doses of a drug can help minimize the severity of COVID-19 cases in these high-exposure, high-risk populations, or potentially help prevent infection entirely.
While the headlines surrounding this pandemic may be grim, Baylor Scott & White is rallying together to choose faith over fear; confidence over despair. Together, researchers and healthcare providers are forging ahead with hope and perseverance.
"Each of us, regardless of our titles — primary care provider, oncologist, cardiologist, sub-specialist — is a health care provider," Dr. Gottlieb said. "This virus is not just a threat to our patients, it is a threat to our family, peers, friends, coworkers and ourselves. And we are going to do everything in our power to find a cure for it."
Baylor Scott & White Research Institute oversees and operationalizes all research for Baylor Scott & White with nearly 2,000 studies spanning 50 different focus areas underway at any given time. With centralized contracting, finance, a dedicated regulatory team and four institutional review boards in place, Baylor Scott & White Research Institute has the ability to carry out a variety of studies at different locations throughout the healthcare system.
To learn more about COVID-19, visit BSWHealth.com.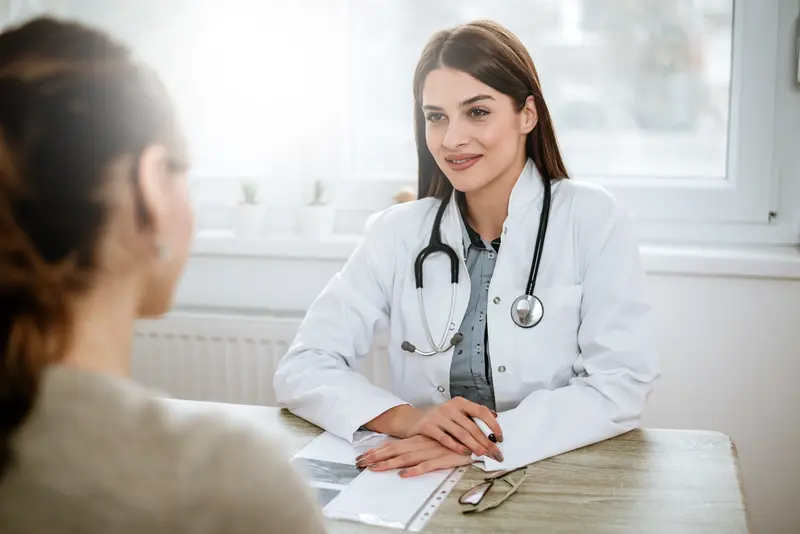 We make it easy.
Healthcare doesn't have to be difficult. We're constantly finding ways to make it easy so that you can get Better and stay that way.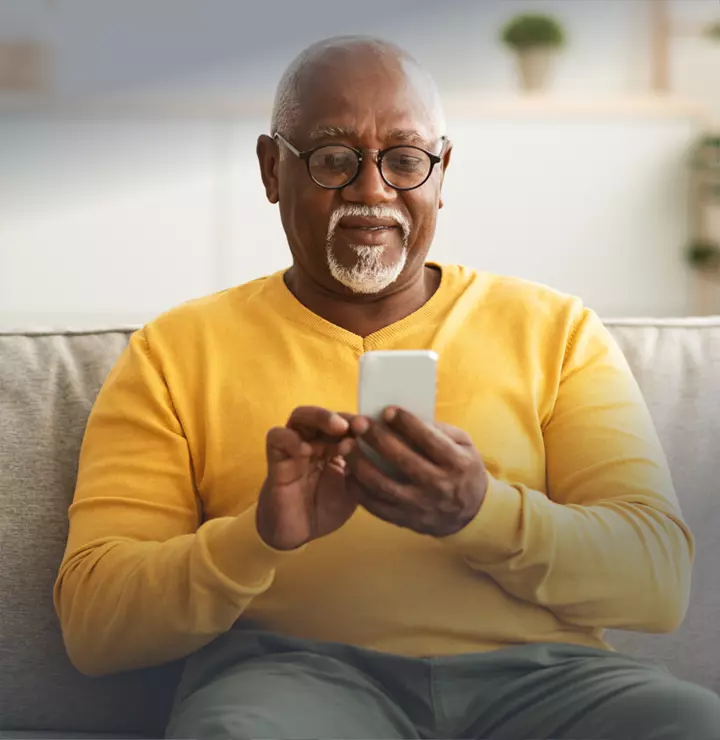 Better

tools make it easier
We all have different healthcare needs. Handle them your way with the MyBSWHealth app. Download the app today and take a hands-on approach to your healthcare.