Why certified nurses make a difference in patient care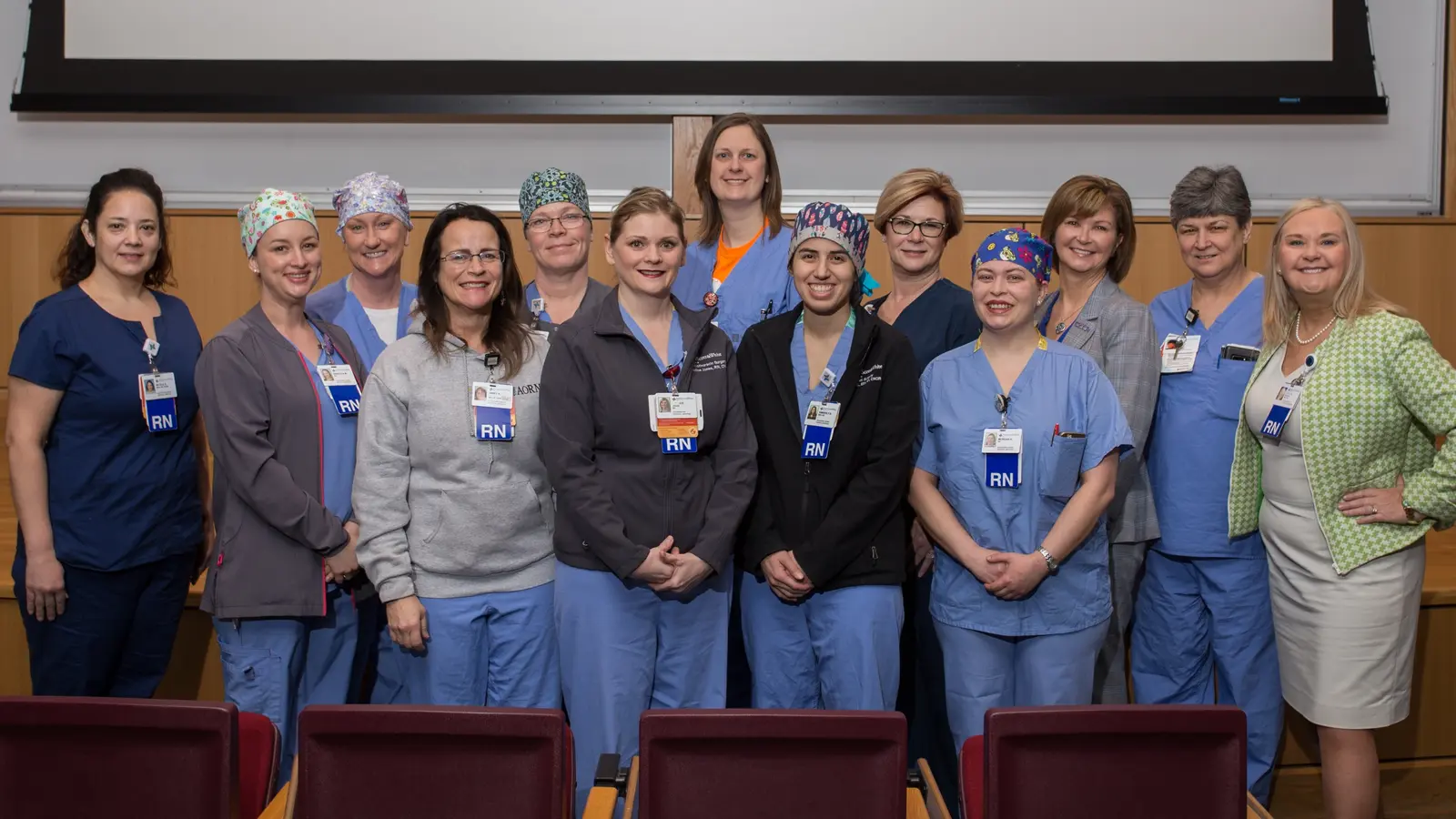 Working in the healthcare field is extremely complex, and every day new challenges arise. So, the drive to continually learn and adapt is vital.
That's why certified nurses are such a crucial part of the puzzle. These nurses go the extra mile by earning and maintaining the highest credentials in their specialty. In doing so, they acquire the advanced knowledge and skills needed to keep the pace with the ever-evolving field of modern nursing.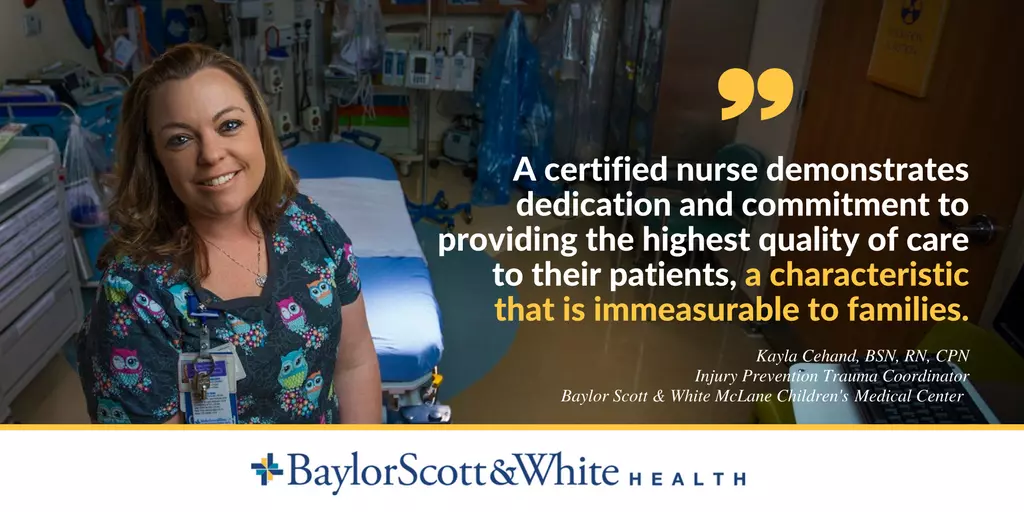 With a wide range of possible nursing certifications available, nurses have the opportunity to enhance patient health and safety by becoming certified in their specialty. By demonstrating expertise in a particular field, such as medical-surgical, pediatric, pain management, cardiac-vascular, oncology, hospice, case management, emergency nursing and critical care, these nurses show their deep commitment to their specialty and to the patients they serve.
This all contributes to higher standards of patient care and better patient outcomes.
"The very process of preparing for the certification expands the RN's body of knowledge. Additionally, becoming certified is an act of professionalism and raises the bar for all registered nurses, which truly benefits our patients and their families," said Rebecca Hardie, vice president and chief nursing officer at Baylor Scott & White Medical Center – Hillcrest.
According to the American Board of Nursing Specialties, in 2016, more than 769, 917 nurses in the United States and Canada held certifications. These nurses deserve our respect and admiration for their dedication to professionalism, leadership and commitment to excellence in patient care.
"Specialty certification to me equals knowledge, knowledge that I can then share with the world," said Shawn Cole, MSN, RN, CPN, pediatric intensive care unit nurse manager at McLane Children's Medical Center. "Nursing certification in one's chosen field reaches the patients and families we serve through provision of high-quality, safe and knowledgeable care."
In 2008, the American Nurses Credentialing Center and the American Nurses Association joined forces to create Certified Nurses Day with the backing of leading nursing organizations and even Congress. We celebrate on March 19, the birthday of renowned nursing expert and nursing certification pioneer Margretta "Gretta" Madden Styles. For more than two decades, Styles advocated for nursing standards and certification while advancing nursing practice and regulation worldwide.
Today, we salute those nurses throughout the Baylor Scott & White Health organization who have shown their dedication by becoming certified. Thank you for your commitment to providing the highest possible level of care for your patients.
"To obtain certification in one's specialty is not only a gift to yourself, but the patients you serve as well as your hospital," said Janice Walker, senior vice president and chief nursing officer for the Central Texas region of Baylor Scott & White Health.
Interested in joining the ranks? Explore available careers.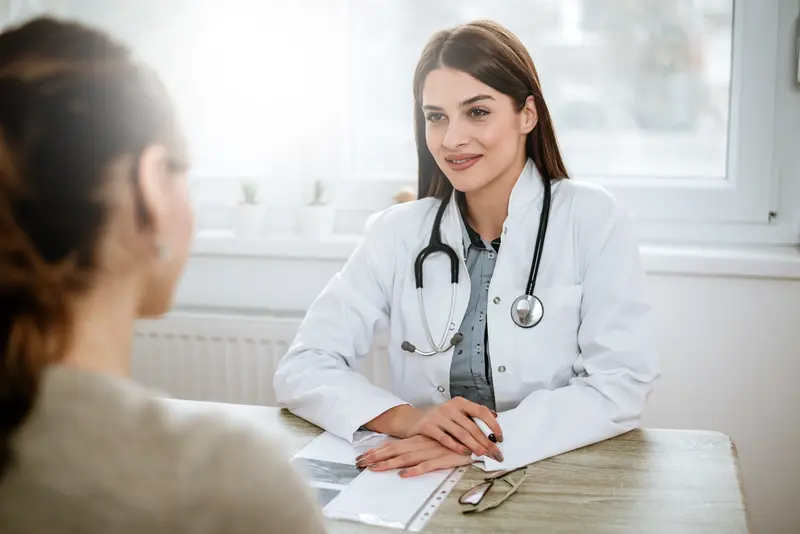 We make it easy.
Healthcare doesn't have to be difficult. We're constantly finding ways to make it easy so that you can get Better and stay that way.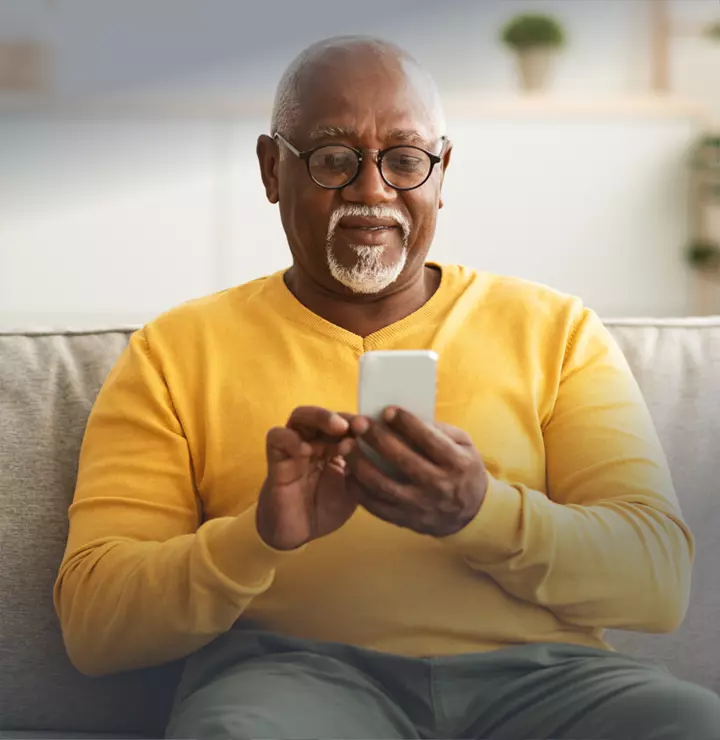 Better

tools make it easier
We all have different healthcare needs. Handle them your way with the MyBSWHealth app. Download the app today and take a hands-on approach to your healthcare.