Día de los Muertos: A guide to safely celebrating our lost loved ones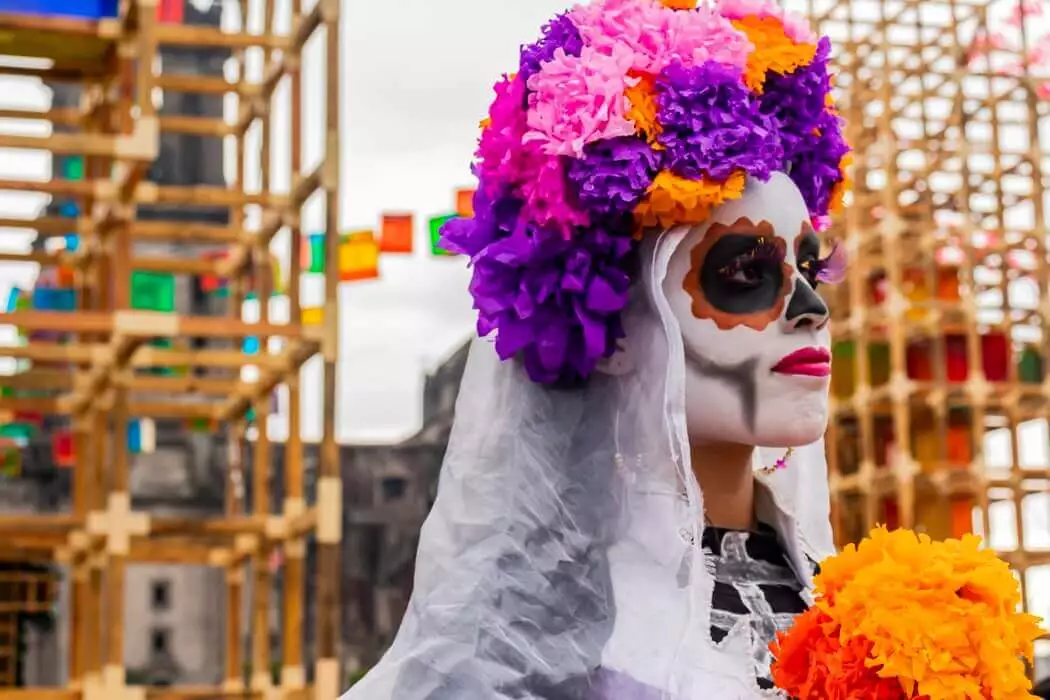 Día de los Muertos, or Day of the Dead, is a tradition truly unlike any other. Beyond its façade of delicious candy skulls, colorful and intricate face paintings, music, dancing, vibrant parades (and not to mention, the two-day long celebration), it holds sentimental value to those who celebrate it year after year. 
It's a celebration of life, not death, as the holiday symbolizes and demonstrates so much more — love, joy and respect for deceased family members and loved ones.
While it originated in Mexico, the holiday is now widely celebrated throughout Latin America and beyond, bringing together families and neighbors from all religions and ethnic backgrounds. 
If we've taken anything away from this year's struggles amidst a global pandemic, it is that life is precious, and family is everything.
This Día de los Muertos, let's keep our loved ones' spirits and memories vivid and bright as we continue our efforts to stay safe and healthy.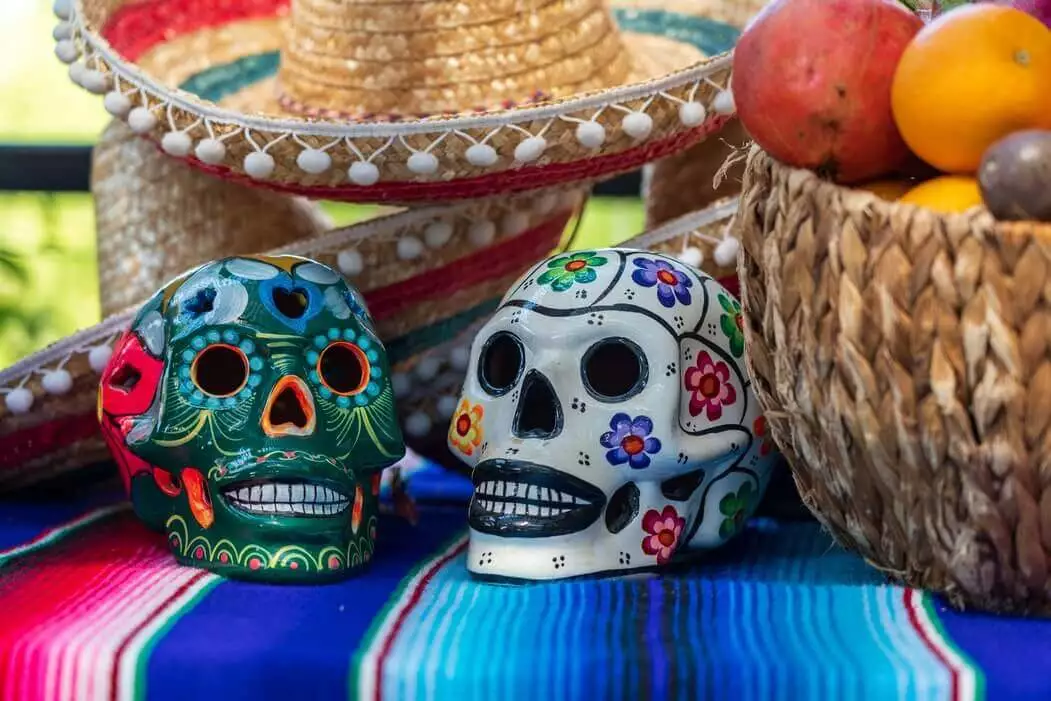 How to safely celebrate Día de los Muertos 
Keep in mind that most traditional forms of celebration carry high risk for exposure to COVID-19. The safest way to celebrate is by staying at home and celebrating with members of your own household.
If you feel sick or may have been exposed to someone with the virus, stay home to protect yourselves and those around you. Follow these steps if someone in your household begins to show COVID-19 symptoms and do not participate in any in-person activities. 
Choose lower risk activities 
Looking forward to the loud and exciting thrill of dressing up, parading and singing your heart out into the wee hours? Unfortunately, those days are on hold, but that doesn't mean there aren't safe and fun alternatives.
According to the Centers for Disease Control and Prevention (CDC), the following activities are considered low-risk:
Preparing family recipes for loved ones and neighbors, especially those at an increased risk of severe illness from COVID-19, and delivering them in a no-contact fashion. There's nothing like a traditional, home-cooked meal, and this will be sure to put a smile on their face.
Playing music, dancing and reminiscing to songs in your home that your deceased loved ones enjoyed
Making and decorating masks and altars for the deceased — traditionally, altars are filled with offerings like their favorite food and drinks, sugar skulls, crosses, family photos, candles, toys and marigold flowers, symbolizing a guide for wandering souls to return to their place of rest.
Setting out pillows and blankets in your home for the deceased. This symbolizes a welcoming place of rest for spirits and souls to enjoy after their long journey back.
Hosting or joining a virtual Día de los Muertos celebration
Although it seems as if we're breaking ancient tradition, think of it as re-routing our celebrations to keep those around us safe. When you think about and honor your deceased family members and loved ones this year, know that they're proud of these important decisions you've made on behalf of others.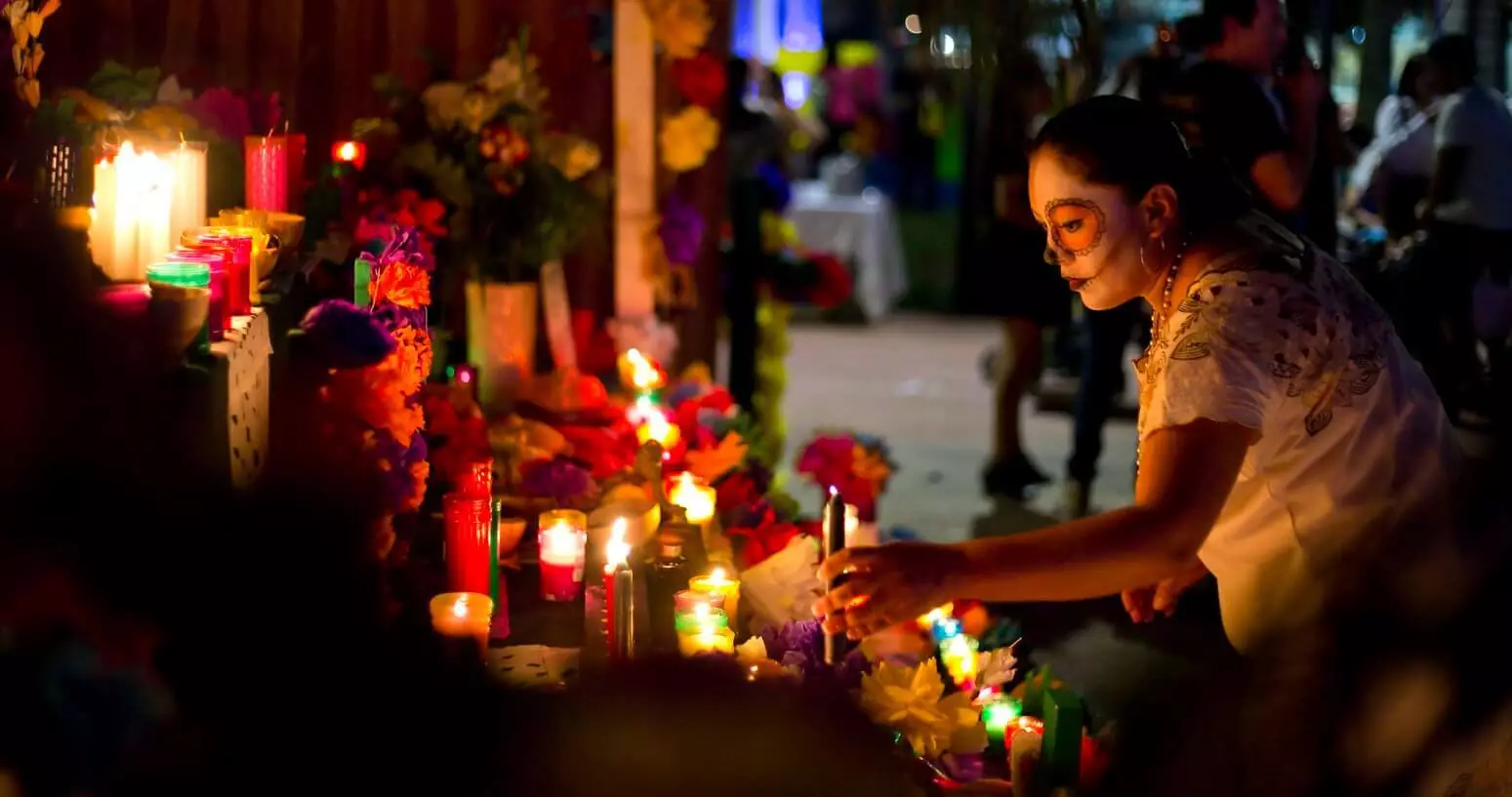 Avoid moderate and high-risk activities 
The above lower risk activities are the recommended way to celebrate Día de los Muertos. However, the CDC has also issued guidelines if you choose to participate in activities that carry more risk.
Moderate-risk activities
The CDC classifies the following activities as moderate-risk:
Hosting or attending a small outdoor, open-air parade where people are distanced more than 6 feet apart 
Visiting and decorating graves of loved ones with members of your household only and keeping more than 6 feet away from others who may be in the same area 
Hosting or attending a small outdoor dinner with local family and friends where people are distanced more than 6 feet apart 

If you choose to host, remember to follow and encourage guests to practice proper etiquette such as hand-hygiene, masks and physical distancing. Tell guests to stay home if they are sick, limit the number of people serving food and limit contact with high-touch items and surfaces.
It's important to assess the risk level before committing to any celebration. If you feel uncomfortable attending a gathering you're invited to, you always have the right to kindly decline. 
Related: How to say no to gatherings you're not comfortable with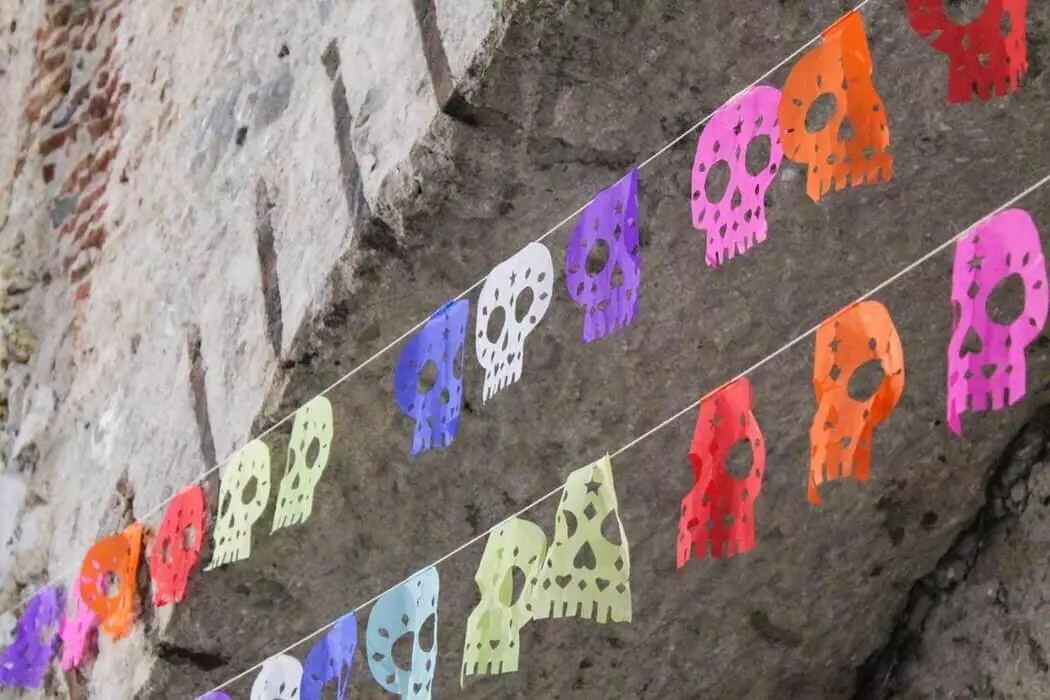 High-risk activities
In order to respect the safety of not only yourself, but others as well, the CDC advises everyone avoid these higher risk activities to help prevent the spread of the coronavirus.
Attending large indoor celebrations where singing or chanting will occur 
Participating in crowded indoor gatherings or events 
Hosting a large dinner party with people outside of your household, especially those coming from different geographical locations 
Using alcohol or drugs, which can cloud your judgement and increase reckless, risky behaviors
Use common sense this holiday season and follow all recommended safety guidelines. Even though re-imagining traditions is no easy task, it will all be worth it. At the end of the day, the purpose and significance behind holidays like Día de los Muertos lives on.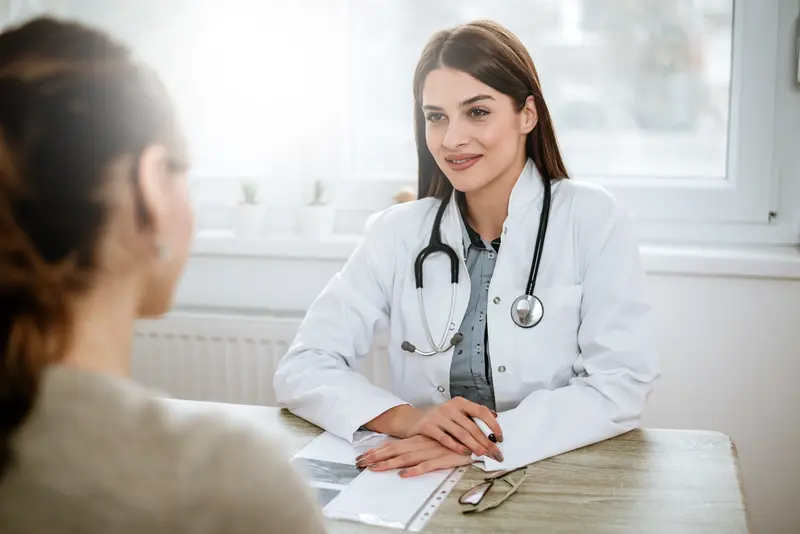 We make it easy.
Healthcare doesn't have to be difficult. We're constantly finding ways to make it easy so that you can get Better and stay that way.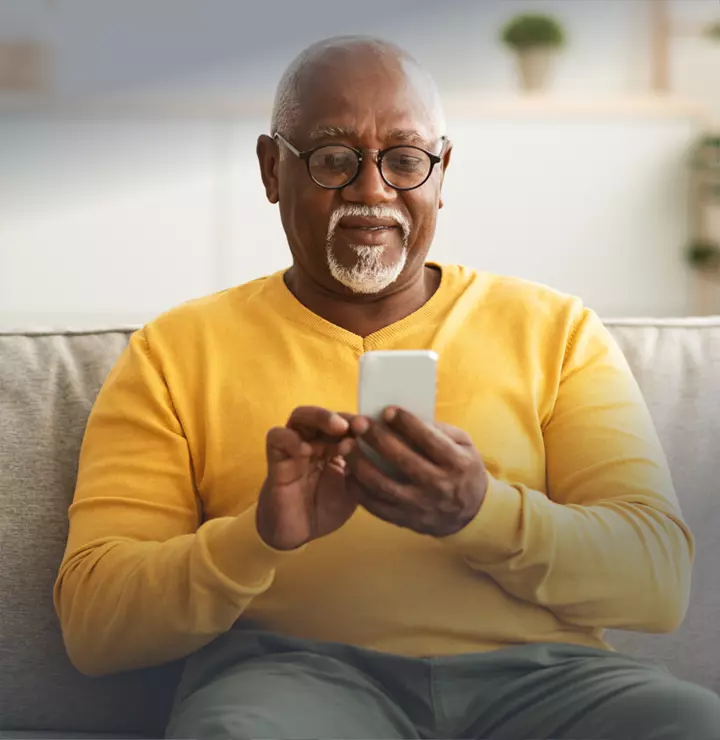 Better

tools make it easier
We all have different healthcare needs. Handle them your way with the MyBSWHealth app. Download the app today and take a hands-on approach to your healthcare.