Girl with fight, 10 years post transplant for rare disorder
The pediatric world is learning from a young girl with a rare congenital disease, while somehow she stays smiling.
The child, 10-year-old Haelie Pisciotta, of Rob and Kellie Pisciotta of Belton, Texas, is talkative and full of life, pioneering her way through her condition as one of the oldest living survivors.
At the time of diagnosis, Haelie joined 20 other children in the U.S. with Megacystis Microcolon Intestinal Hypoperistalsis Syndrome (MMIHS), a complex condition affecting the digestive system.
It has been 10 years since a four-organ transplant, and Haelie's resilience has defied the odds.
"Haelie is extremely smart and is always smiling and talking," said her father Rob. "I admire so much about Haelie. She does not allow anything to hold her back."
Both Rob and Kellie work in the nursing field. With their unique background, both parents are able to keep a close eye on Haelie and help administer the 13 daily medications. Kellie is her primary care taker and also the school nurse at Lakewood Elementary, where Haelie will be starting fifth grade. Rob is the chief nursing officer for post-acute care throughout the Central Texas region for Baylor Scott & White Health.
Haelie the Pioneer
Haelie's parents went in for Kellie's routine 19 week ultrasound when Steven R. Allen, MD, the department chair of obstetrics and gynecology at Baylor Scott & White Health, noticed the baby's enlarged bladder. After Dr. Allen researched the rare condition, the Pisciottas were told she may have MMIHS.
September 12, 2004, Haelie was born fighting and screaming. The Pisciottas received confirmation of Haelie's diagnosis and brought her home on hospice care. However, John Pohl, MD, in the pediatric gastroenterology department trained at Cincinnati Children's Hospital once treating a patient with MMIHS.
This connection was essential to Haelie's success, as the only known cure for Haelie was a transplant, with an average wait time of 200 days.
"We placed her on the transplant list in May and we got a call on July 17 at 5:20pm, which is only two months of waiting," Rob said. "It just completely shocked us."
In order to get to Cincinnati as soon as possible, a local individual volunteered his corporate jet, which got them there by 9:40 p.m. that evening. Haelie went in for surgery from 10 p.m. that night until 11:30 a.m. the next day.
"When we got up there for the transplant we didn't have any doubts, we just got there and got there as quick as we could," Rob said.
Haelie received a liver, pancreas, small and large intestines during the successful surgery. Since that day, the providers in Cincinnati continue to talk about Haelie at research meetings nationwide. Less than six hospitals in the country do the intestinal transplant piece of the surgery.
Hope for Haelie
Although the Pisciotta's had to spend nine months in Ohio following surgery, they returned home to Belton to monitor Haelie and her progress at McLane Children's Scott & White.
"Baylor Scott & White has played a vital role in Haelie's care," Rob said. "All the day to day stuff is done here."
Haelie regularly visits with pediatric gastroenterologists Jonathan Ramprasad, MD, and Murali Jatla, MD, MBA. The team keeps in close contact with Cincinnati, also acknowledging the intuition of Haelie's parents.
"They really take our opinion to heart," Rob said. "We tend to know what's going on, and when we call the doctor's office, they really trust us."
With any transplant, infection is dangerous. For the first few years of Haelie's life, the family lived in a bubble of sorts, protecting her from outside dangers.
"Coping is still not easy, even as a RN, and I could even say coping could be worse for a person not knowing what Kellie and I know," Rob said. "However, as a nurse and having a transplant child, I know the importance of infection control is vital for care of this type of patient."
Due to the complexities of eating, Haelie has two tubes coming out of her stomach, but she does not let that bother her. She can eat on her own, but not often. Instead, she has a backpack she carries around for 16 hours a day. Even her classmates are supportive; offering to bring food Haelie can eat during school parties.
On most days, Haelie is just like any other youngster. She loves to swim, ride bikes and participates in gymnastics three days a week. Her older sisters McKenzie (13) and Robyn (27) are both very supportive, assisting with medications if needed.
"Robyn and McKenzie are the best sisters anyone could ask for," Rob said. "We all live a full life, and I live for all my girls."
The Pisciottas take one day at a time, but there isn't much that holds Haelie back. Her last major surgery was in first grade, but they are still watchful for rejection and infection.
The family is careful to never ask why. Instead, they move forward with strength and smiles, just like their fierce little Haelie.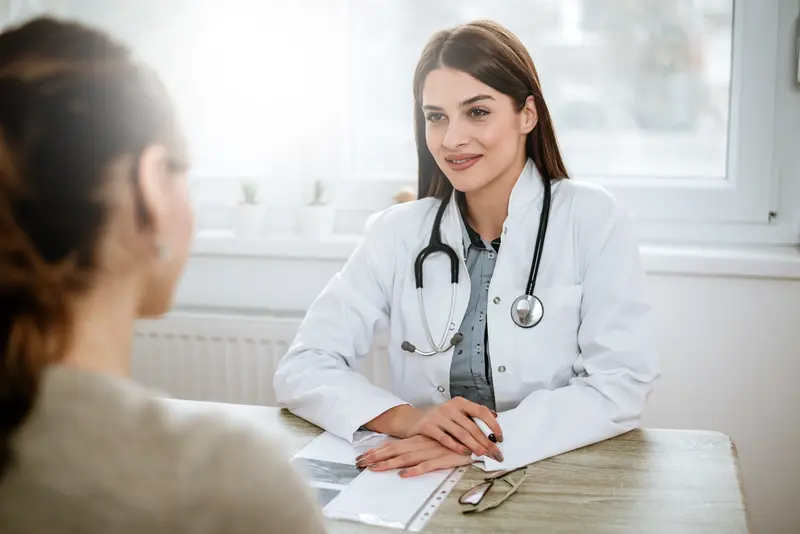 We make it easy.
Healthcare doesn't have to be difficult. We're constantly finding ways to make it easy so that you can get Better and stay that way.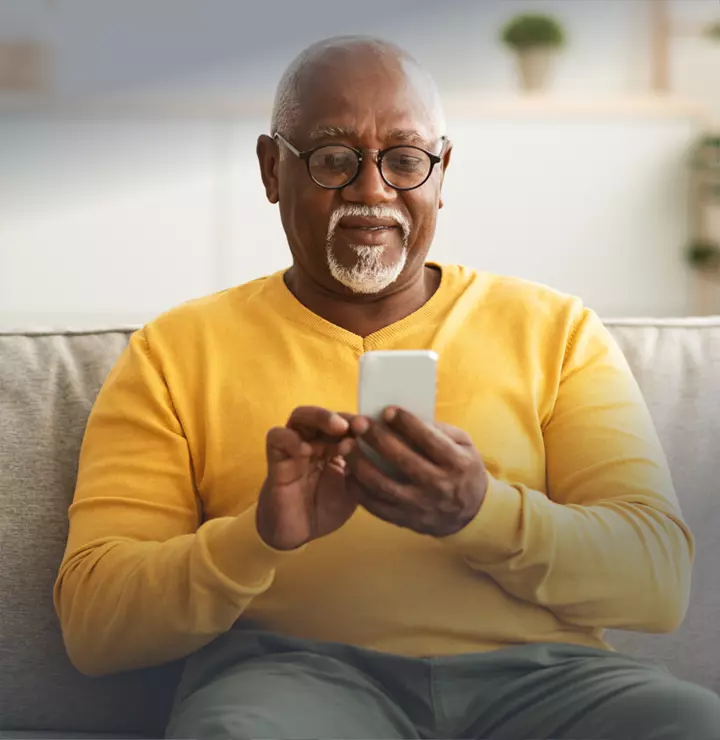 Better

tools make it easier
We all have different healthcare needs. Handle them your way with the MyBSWHealth app. Download the app today and take a hands-on approach to your healthcare.