Heart disease stopped Florence from teaching but led her to her calling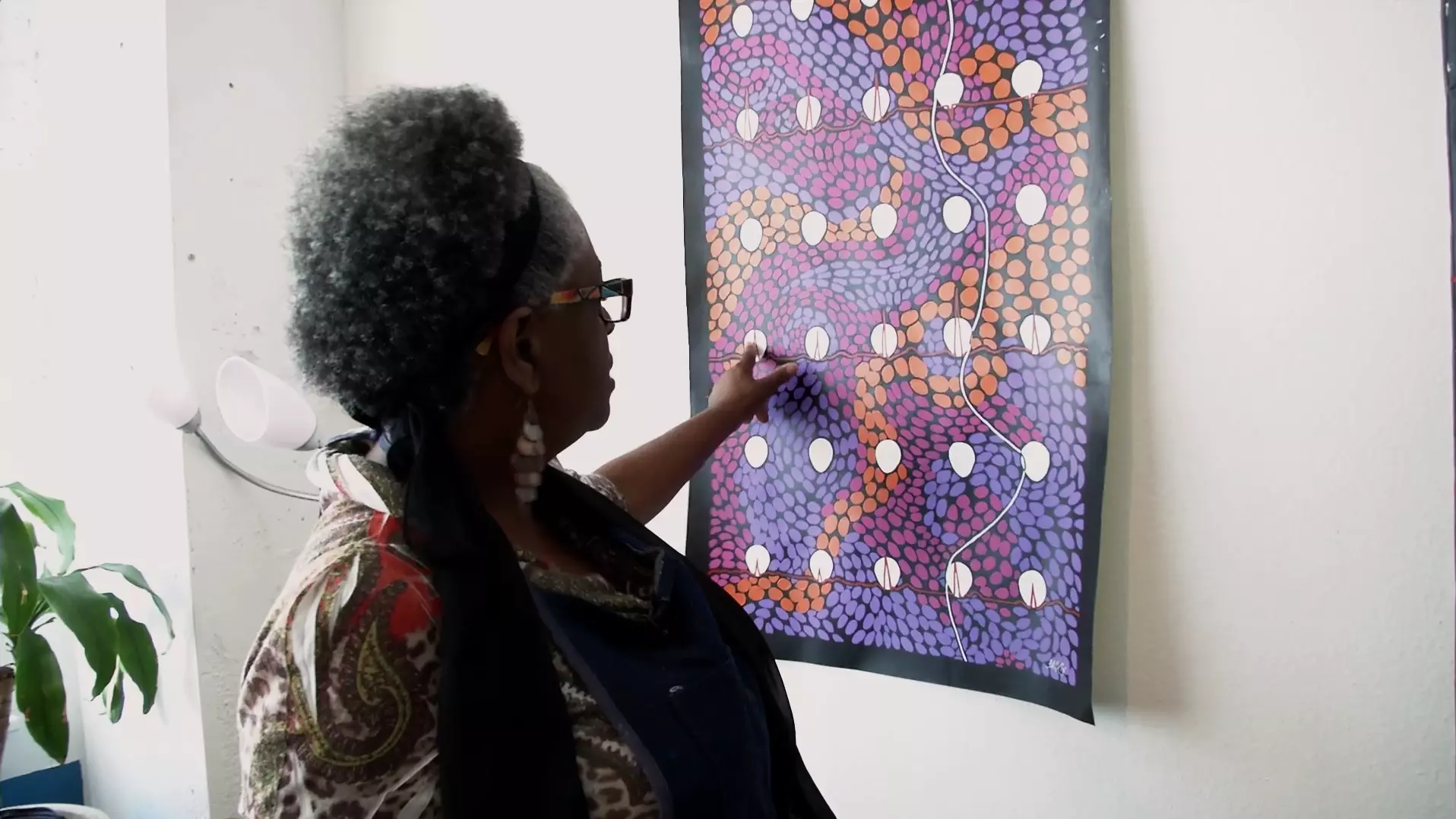 What do you do when a heart disease diagnosis abruptly takes away the job you love and almost swallows your life? Florence Hawkins-Criss made art.
Last November, Florence's painting series, "Listen to Your Heart," hung in a juried show at Janette Kennedy Gallery in Dallas, Texas. The display was a mixture of self-portraits, colorful heart monitors and depictions of her own irregular rhythms, all meant to express her personal journey with heart disease.
"I always wanted to be an artist," Florence said. "That was my dream."
As a 30-year art teacher, primarily at Dallas Independent School District's Pearl C. Anderson Middle School, Florence taught many children how to create visual art from the environment around them. Forced to stop teaching because of undiagnosed heart issues, Florence searched for a way to deal with her sudden life change.
"The doctors first thought I was having seizures," she said. "They had already monitored my head. Then, they thought I was having strokes. I had visited many doctors and been through countless tests."
When Florence's physician, Melissa Carey, MD, a cardiologist on the medical staff at Baylor Jack and Jane Hamilton Heart and Vascular Hospital, asked her to wear a heart monitor 24/7 to track her heart rhythms, Florence reluctantly agreed. Wearing the heart monitor made her feel scared and self-conscious.
"I had no idea it was going to be such an emotional journey for her," Dr. Carey said.
That bulky heart monitor suddenly gave Florence artistic inspiration.
"I like paper, and I thought the shape of the paper on the heart monitor's back was interesting," Florence said. "Every time I changed the heart monitor last summer, I'd keep the paper backing, and I'd put those in a little envelope. So I had this envelope full of these little monitor backings. When I'd go places and see that shape, I started getting excited. I thought, if wearing this monitor bothers you so much — draw it. Use it in a piece of art. Use it in something good, Make it into something pleasant, so that it doesn't become a burden and it doesn't make you feel bad. I ended up turning a negative into a plus."
The experience has not only helped Florence deal with her fears around her diagnosis, it has also helped her find her true calling.
"When I went to college, I planned to teach for about five years, and then become this great artist," she said. "But I fell in love with teaching. People would ask me 'when are you going to start doing art'? I always introduced myself as a teacher, never as an artist. This heart issue gave me something I needed to get out and express with art. Now I can say 'I'm Florence Hawkins-Criss, artist.'"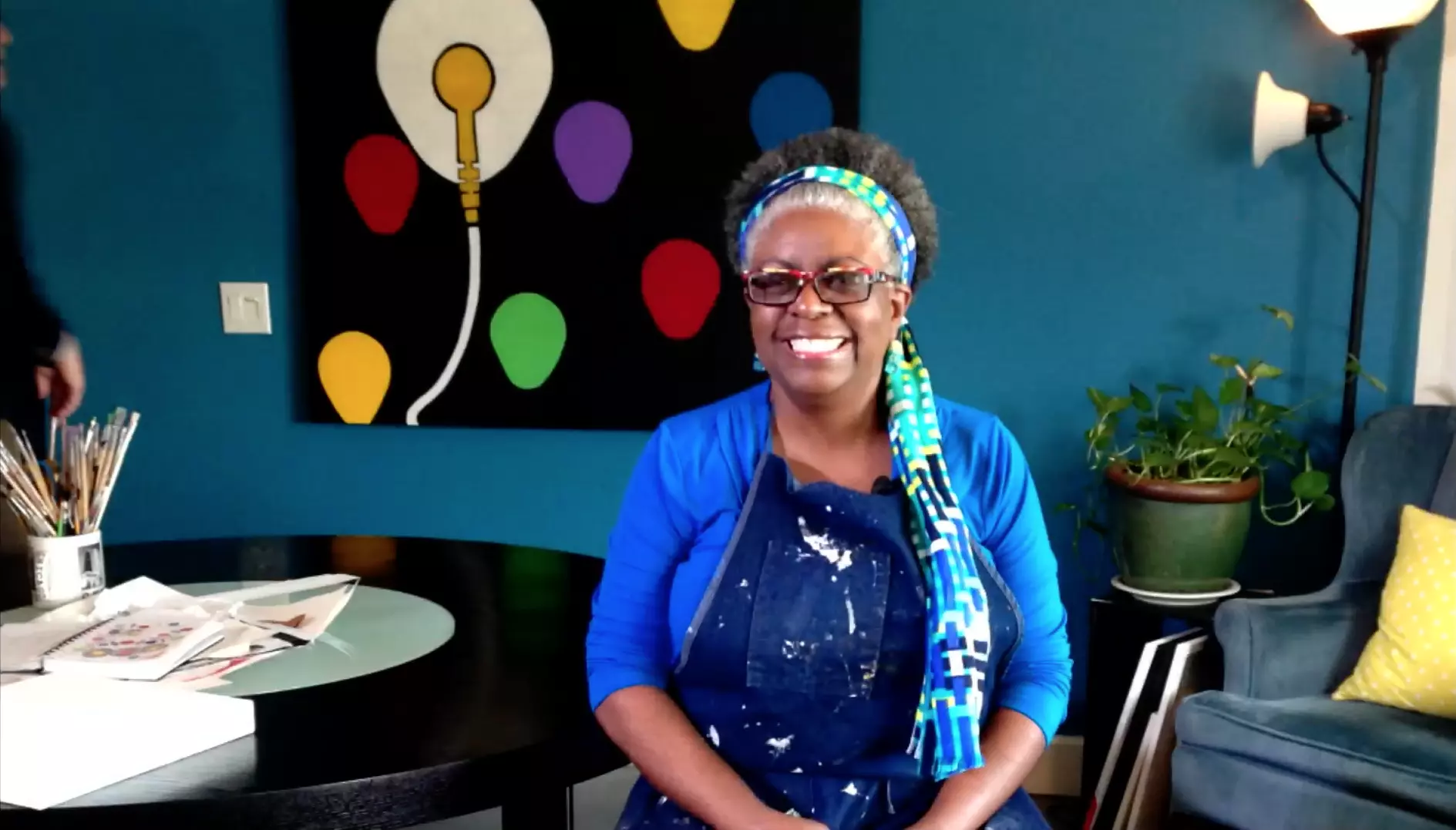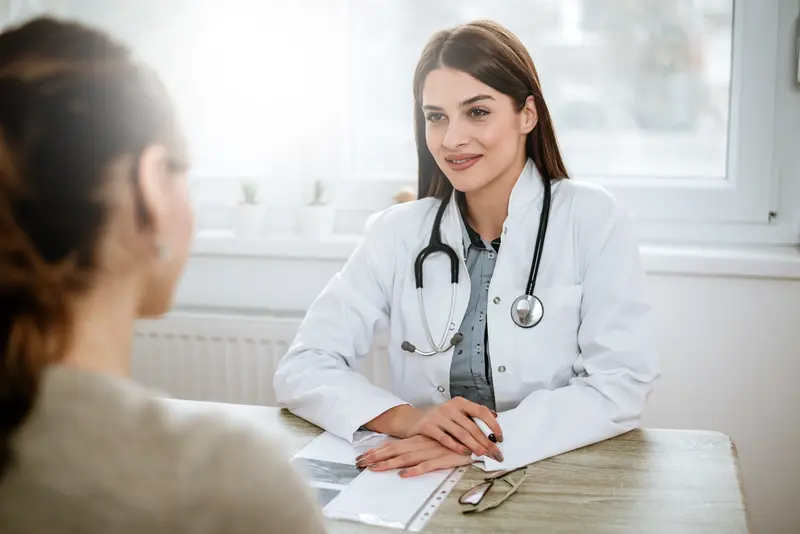 We make it easy.
Healthcare doesn't have to be difficult. We're constantly finding ways to make it easy so that you can get Better and stay that way.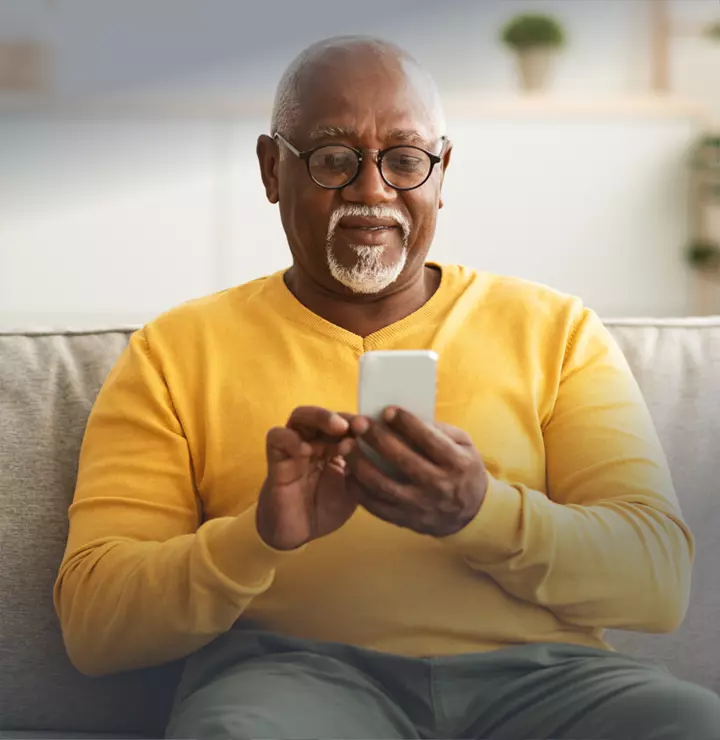 Better

tools make it easier
We all have different healthcare needs. Handle them your way with the MyBSWHealth app. Download the app today and take a hands-on approach to your healthcare.