Hope Lodge: A home away from home for cancer patients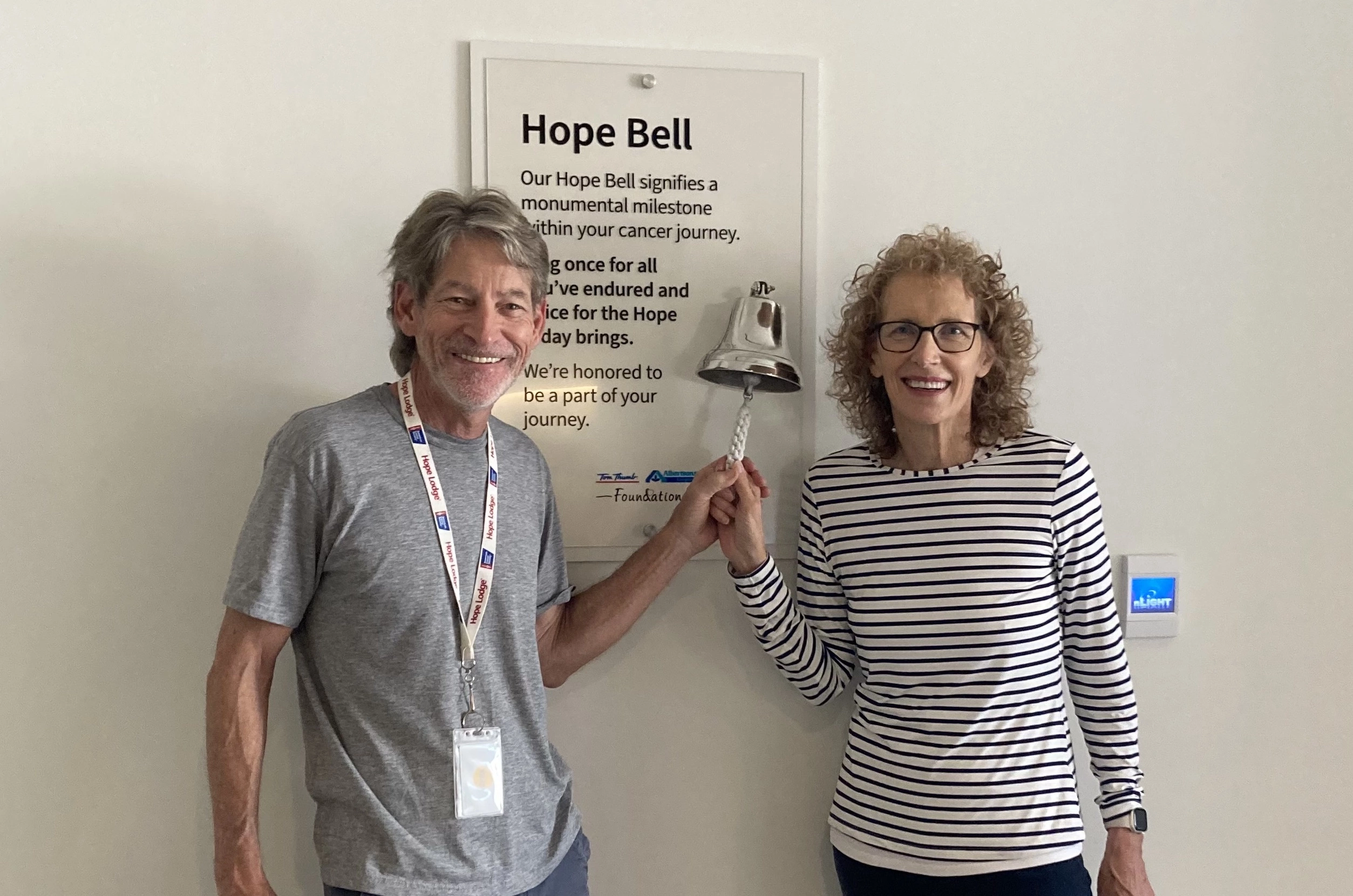 When Elizabeth went for her annual mammogram in January 2022, she expected the same "no suspicious results" she'd always received. After all, she was an active, healthy retiree who didn't have any family history of breast cancer.
Elizabeth and her partner, Dean, sold their DFW-area home in 2020 to spend their days traveling, hiking, bicycling, camping and enjoying the outdoors. But even with their travels, she found the time to care for her health and keep up with screenings—like her mammogram.
She was about to leave for her next adventure in Costa Rica when she got the call that her mammogram had shown something suspicious. Concerned, Elizabeth quickly received additional testing before her trip. Those tests confirmed a diagnosis of Stage 1 breast cancer.
"When I received a phone call that the initial results came back as Stage I 'in situ,' I was shocked and scared," she said. "I remember that I was alone and standing up. I immediately had to sit down."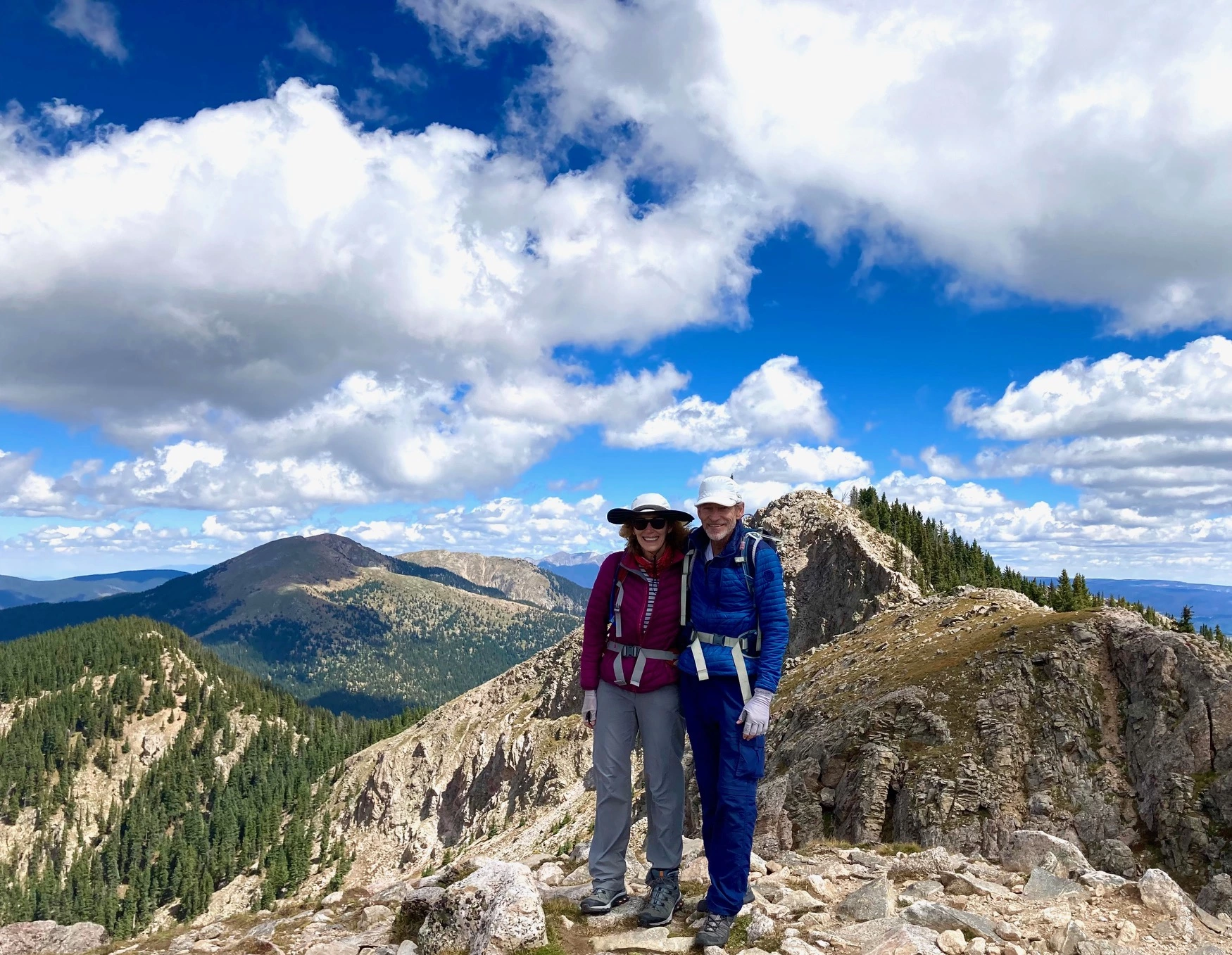 Finding hope away from home
After doing her research, Elizabeth chose the cancer care team at Baylor University Medical Center in Dallas for her care. Her care plan included a lumpectomy to remove the tumor, followed by radiation. 
"From the moment I met my surgeon, I knew I'd made the right decision," Elizabeth said. "She was confident and caring, taking a significant amount of time to make sure my questions were answered and I understood my options regarding surgery."  
Because she didn't live in Dallas, Elizabeth and Dean needed a place to stay while she received care. Her surgeon, Lucy Wallace, MD, recommended the nearby Hope Lodge. The American Cancer Society opened the Gene and Jerry Jones Family Hope Lodge on the campus of Baylor University Medical Center in 2021.
Funded 100% by generous donors, it offers 50 private suites where out-of-town patients and their support persons can stay during their cancer treatment at no cost. For many, this home away from home relieves the stress of travel, financial strain and separation from loved ones during care.
Elizabeth was a Hope Lodge guest before and after her surgery, for surgery follow-up and oncology appointments, and for almost a month during her radiation treatments.
"Staying at Hope Lodge was like a shelter from the storm," she said. "If Hope Lodge weren't available, my treatment would have been incalculably more stressful. None of my options would have been nearly as convenient nor uplifting, not to mention avoiding the significant additional expense."
More than just cancer care
Hope Lodge is one example of our initiatives to care for the whole patient and family—because we understand that cancer affects all areas of life. The lodge was designed with this need for holistic support in mind.
Some of the amenities include a fully stocked communal kitchen, community living and dining areas, activity rooms, free laundry facilities, a resource library, an outdoor healing garden, and 24-hour staffing to support a nurturing environment.
Elizabeth especially enjoyed the convenient location that allowed her to walk to radiation treatment each day, the large communal kitchen so that she could still make her favorite healthy meals, and the quiet places to read or spend time outdoors.
The Hope Lodge also provided more than just a place to stay during treatment. It surrounded Elizabeth and Dean with support from staff and others going through similar experiences.
"Hope Lodge brings together cancer patients from almost every conceivable life situation," Elizabeth said. "Having the opportunity to interact with other survivors made a huge difference in my outlook on my diagnosis and prognosis."
Above all, Elizabeth says the staff members at the Hope Lodge stand out in her mind. Their kind-hearted attitude helped ease her anxiety throughout her stay and made the Hope Lodge a welcoming respite from cancer.
"It is a life-changing experience that touches each guest and their families," she said.
Thankful for early detection and hope
Now that Elizabeth has completed her in-person treatment, she's back to doing what she loves—visiting family, spending time outdoors and exploring new places.  
She is thankful that a mammogram found her cancer when it was very treatable. She also encourages others to get their recommended screenings.
"I count my blessings every day that I am a cancer survivor with a very good prognosis and the well-being to pursue my activities," she said.
Elizabeth is also thankful for those who make Hope Lodge a reality for her and so many other cancer patients. Her experience wouldn't have been possible without it.
"The generosity of those who support Hope Lodge is saving lives," Elizabeth said. "Cancer strikes people from all walks of life. I suspect a significant number would not be able to access the optimum treatment for their cancers if Hope Lodge didn't exist."
Learn more about Hope Lodge or find out how you can support Hope Lodge today.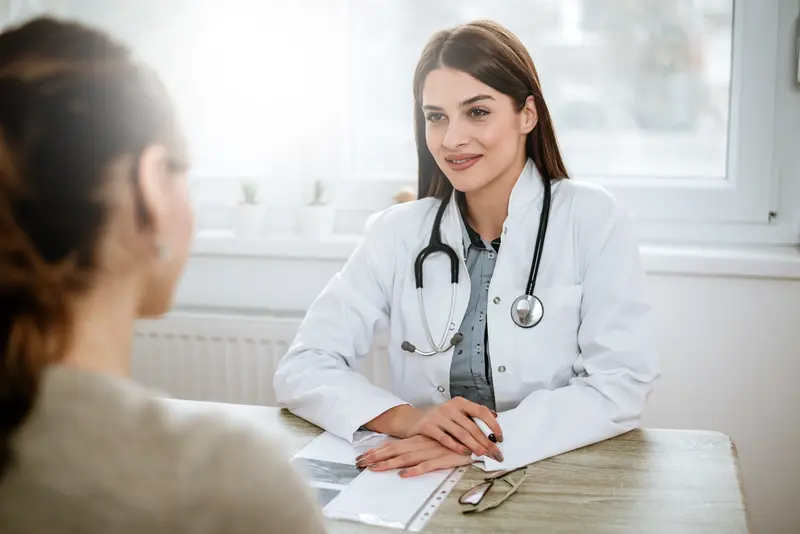 We make it easy.
Healthcare doesn't have to be difficult. We're constantly finding ways to make it easy so that you can get Better and stay that way.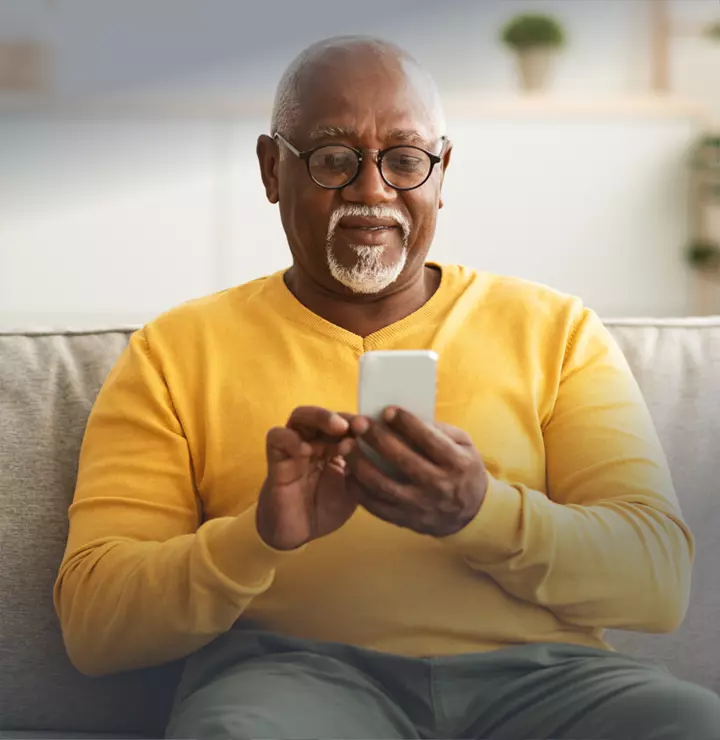 Better

tools make it easier
We all have different healthcare needs. Handle them your way with the MyBSWHealth app. Download the app today and take a hands-on approach to your healthcare.