Like mother, like daughters: A family of four nurses provide decades of care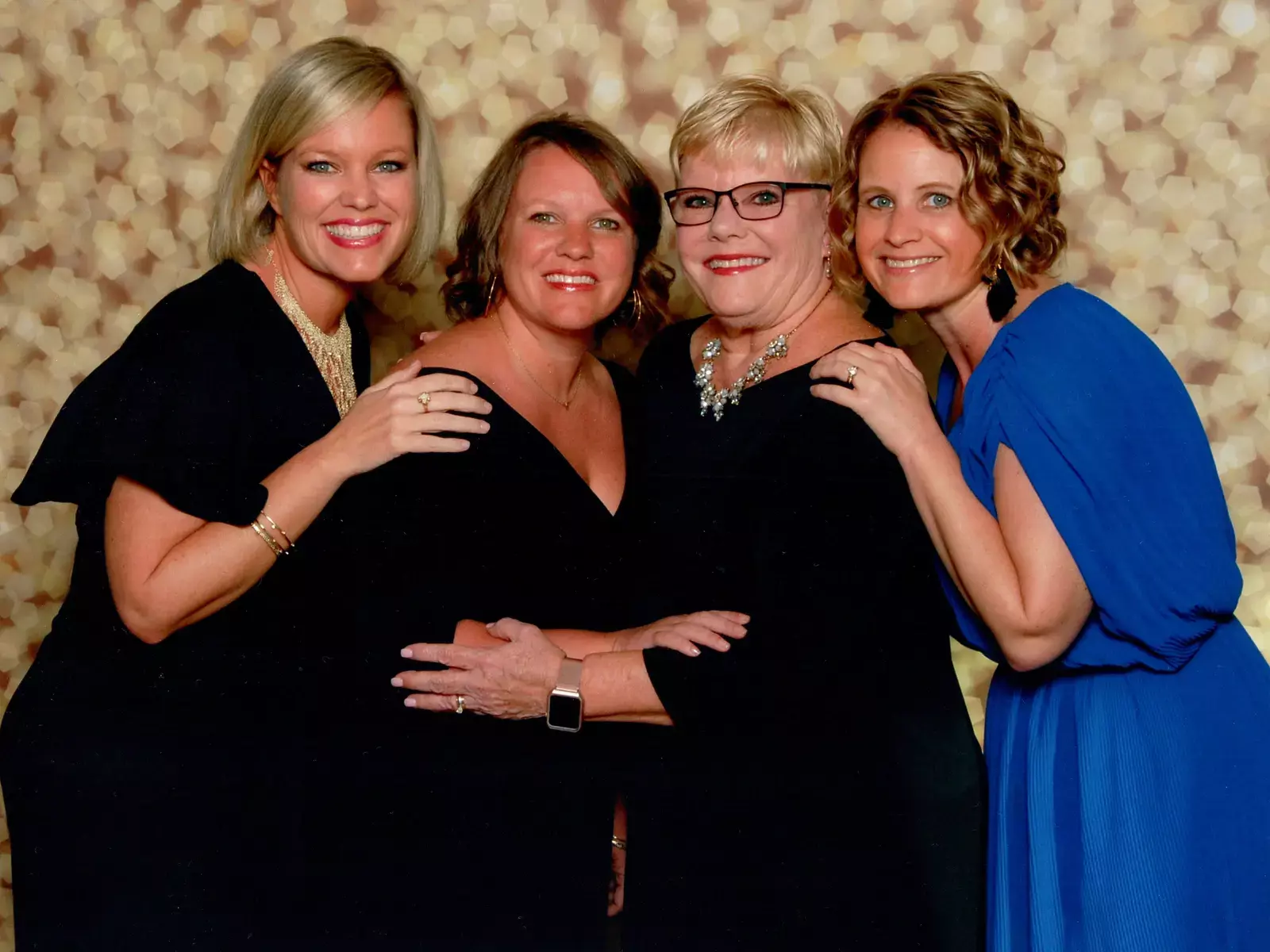 Accepting a professional calling sometimes has us navigating through a career on our own. This is not the case in the Walls family. Donna Walls inspired all three of her daughters to follow in her footsteps and become nurses at Baylor University Medical Center, part of Baylor Scott & White Health.
Donna Walls, PhD, MSN, BSN, RN, worked in the neonatal intensive care unit (NICU) at Baylor University Medical Center for seven years. She completed her doctorate in nursing and now works with a medical analytics company, leading a team of educators who present best practices and evidence-based training of digital products to nursing and healthcare faculty.
The family gift: Caring for new lives

Like their mom, Donna's daughters, Erica Halpin, BSN, RNC-NIC; Erin Pyka, BEd, RN and Jenni Kimbrell, MS, RNC-OB, have all worked with babies and mothers at Baylor University Medical Center.
As a little girl in elementary school, Erica watched her mom complete nursing school to pursue her passion to help others heal. Trips to the hospital where Donna worked are still etched in Erica's mind, as well as memories of her high school years, receiving workforce education as a member of the organization, HOSA-Future Health Professionals. When the time arrived to attend college, Erica knew she wanted to be just like her mom — so she pursued nursing.
As a NICU nurse at Baylor University Medical Center, Erica has always known that the pediatric environment was her rightful place.
"My mom worked in the NICU here, and I knew from seeing her experience that I wanted to work with kids or in neonatal care," Erica said.
After finishing nursing school, Erica began working alongside her mom in the NICU.
"When I started, my mom was a nurse here, and we worked together for almost a year," Erica said. "She worked days, and I worked nights, but sometimes she would choose night shifts so she could work with me."
Youngest daughter, Jenni, originally went to college to be a teacher but decided to join the nursing force after starting her family. While in nursing school, Jenni began working at the hospital in the NICU and soon transferred to labor and delivery as a nurse tech.
"It was my dream to one day work as a nurse in labor and delivery at Baylor University Medical Center, and after graduating nursing school, that dream came true," Jenni said.
Jenni graduated from nursing school when her oldest daughter was in kindergarten and, a few years later, went on to obtain her master's degree in nursing education. She has been at Baylor University Medical Center for almost 13 years and currently serves as a clinical coach and charge nurse in labor and delivery.
Similar to Jenni's story, middle daughter, Erin, pursued nursing after teaching for six years. Erica said that Erin saw and heard about the experiences that she, her mom and Jenni shared, which stirred her desire to become a nurse.
Erin worked as a nurse in labor and delivery alongside Jenni for 10 years before stepping away from Baylor University Medical Center earlier this year to care for her family and serve as caregiver for the sisters' ailing grandparents.
The legacy lives on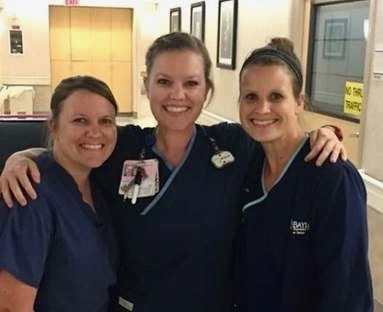 While their nursing story is remarkable, the Walls' bond with Baylor Scott & White is just as special.
"Baylor Scott & White is a part of our story of life," Erica said.
The sisters' father was born at Baylor University Medical Center when the maternity ward was called the Florence Nightingale Maternity Hospital. The three sisters and their older brother were born at the hospital and six out of their eight children were born there, as well.
"Baylor University Medical Center is the only hospital that my sisters and I have ever worked," Erica said. "We bleed Baylor Scott & White."
With family ties strong and dedicated to the profession, the Walls women and their families understand the nature of nursing.
"It's neat to have sisters and a mom who are nurses," Erica said. "During the holidays, we understand that we may have to change things around — we understand the dynamics of the profession."
This June will make 20 years that Erica has been a nurse, exclusively in the NICU. As a NICU nurse, the majority of Erica's experiences consist of helping parents who have been dealt, unexpectedly, with their child's diagnosis — giving them a glimpse of hope as they walk through some of their darkest days. Other times, she has joyful moments — witnessing infants reach milestones or sending babies home who have spent extended lengths of time in her care.
"Every day as I drive to work, I pray that God will give me the opportunity to bless someone's life."
"As nurses, we have a huge opportunity to touch multiple lives — patients and family members. The nurse is the one who helps translate the doctor's orders and meditates with patients. We give others hope."
Jenni's oldest daughter, who was in kindergarten when she finished nursing school, is set to graduate from high school next year and already has hopes to join the Walls' legacy by becoming a nurse.
Find a rewarding career in nursing at Baylor Scott & White Health.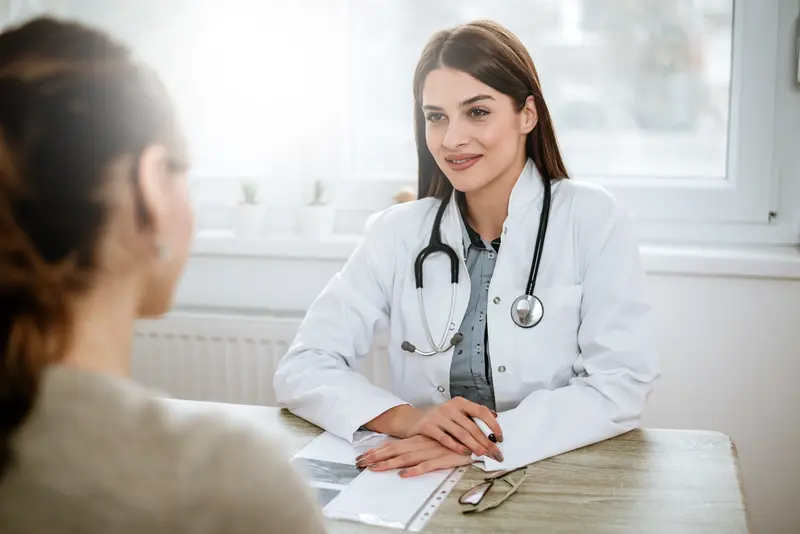 We make it easy.
Healthcare doesn't have to be difficult. We're constantly finding ways to make it easy so that you can get Better and stay that way.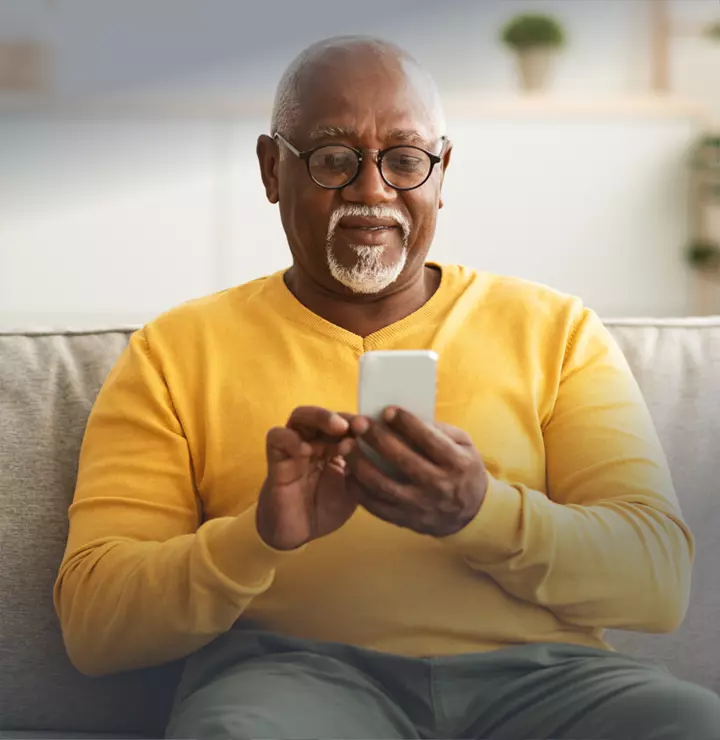 Better

tools make it easier
We all have different healthcare needs. Handle them your way with the MyBSWHealth app. Download the app today and take a hands-on approach to your healthcare.