Pioneering the past, present and future of research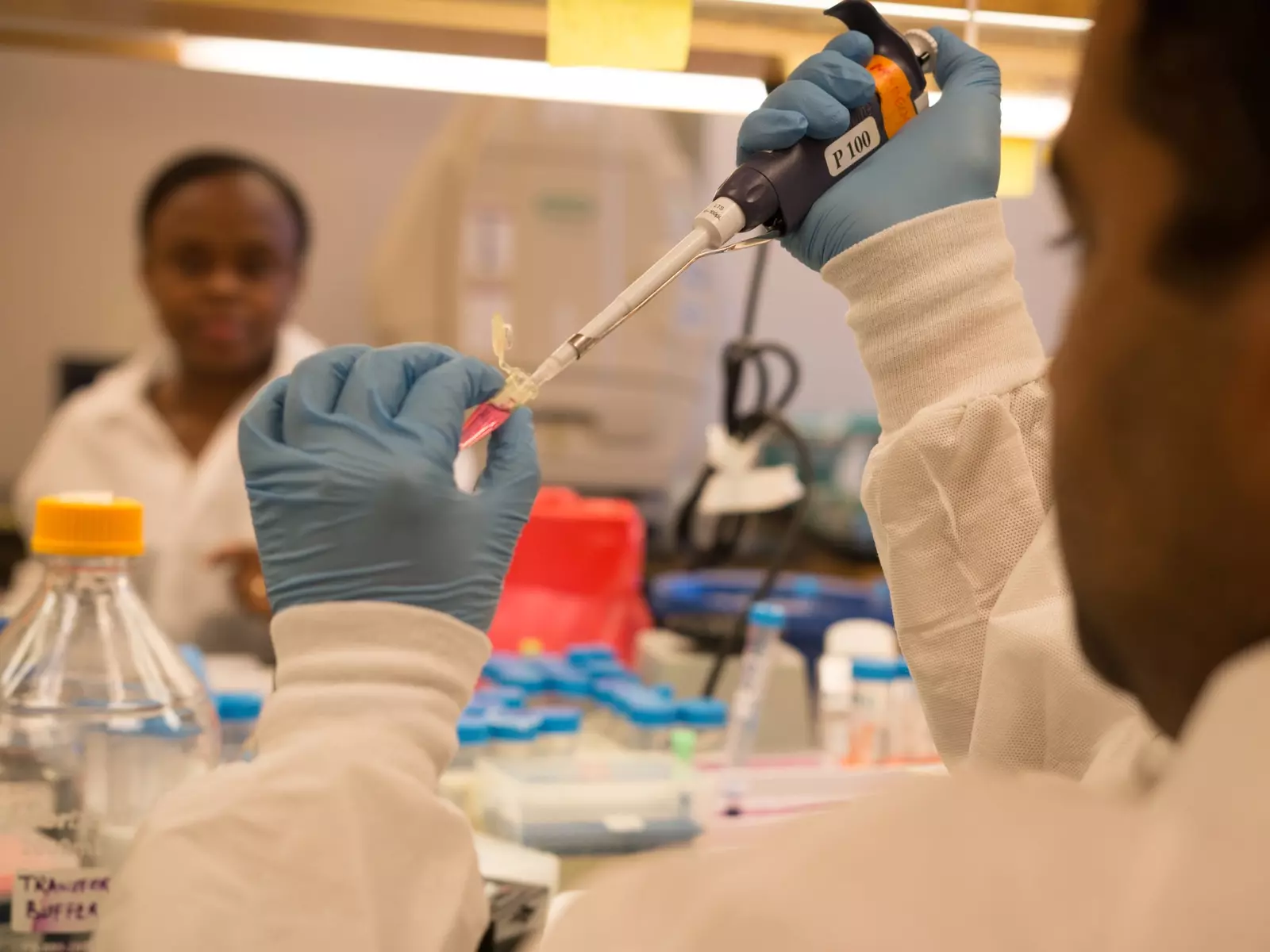 Each year, Baylor Scott & White Health dedicates a week-long observance to celebrate our long-standing role as a leader in research and our ongoing efforts to continually improve patient care. This year, for the fifth annual Research Week at Baylor Scott & White, we're honoring the Pioneers of the Past, Present and Future.
From detecting and preventing diseases to developing new therapies and treatments, researchers at Baylor Scott & White Research Institute are actively searching for new ways to bring better medicine and care to the forefront. Over the last 30+ years, our efforts have built a program that includes more than 700 research investigators, physicians and residents supporting studies across 60 specialties.
"There are some really amazing research findings being applied here — from oncology, transplant, cardiovascular, metabolic diseases, and even in rehabilitation," said Mark Bane, contracts and grants specialist at Baylor Scott & White Research Institute. "But the main thing for me is that I feel like I am playing a part in helping bring folks these new treatments — and new hope."
Our organization's reputation for innovation dates back many decades.
In 1938, Joseph M. Hill, MD, developed the ADTEVAC machine, which stored blood plasma without refrigeration and saved thousands of lives during World War II. In the 90s, pulmonologists created an innovative, nationally accepted "two-step" asthma therapy program known as Rules of Two. That same decade, we also successfully performed the world's first "bridge to transplant" using a genetically altered liver. Additionally, president of the Baylor Scott & White Research Institute and anesthesiologist Michael Ramsay, MD, developed what was then the most widely used controlled sedation management tool in the international critical care environment.
That legacy of innovation continues to this day. Let's take a look back at some of our highlights from the last year that are transforming medicine:
"This panel [of markers] would be a more reliable, more sensitive and more specific pancreatic screening than anything available in medicine today."
"A study published in Gastroenterology chronicles how a new screening method developed by Dr. Goel has proven to be more accurate in identifying high-risk patients than any other screening currently available."
"A groundbreaking discovery made by researchers at the Baylor Scott & White Health Research Institute could provide the key to putting a permanent end to the global TB crisis — and it's all thanks to a common antibiotic you may already have in your medicine cabinet."
"According to the Alzheimer's Association, while deaths from chronic conditions like heart disease have demonstrated a decline since 2000, Alzheimer's related deaths have skyrocketed by nearly 89 percent. This staggering rise is one that researchers at Baylor Scott & White Research Institute (BSWRI) are determined to stop."
"For more than a decade, researchers at Baylor Scott & White Research Institute have studied T1D and insulin dependence. Continued advances in this work using a one-of-a-kind procedure called islet cell transplantation have restored hope for what life might look like without diabetes."
"Baylor Scott & White Health has three of the highest volume, highest quality TAVR programs in the country," Dr. Stoler said. "Now that we're entering clinical trials as a system, we're leveraging our research infrastructure and volume to successfully participate in and contribute to the most important trials in heart valve therapy."
"This first live birth to a uterus transplant recipient in the United States was a milestone in our work to solve absolute uterine factor infertility; but, more importantly a beautiful moment of love and hope for a mother who had been told she would never be able to carry her own child."
"Powered by 3D motion capture (the tech that brought Gollum to life in The Lord of the Rings), the ADS gives patients access to something they've never had before — faster diagnoses with the laser-sharp calculation of a high-tech machine."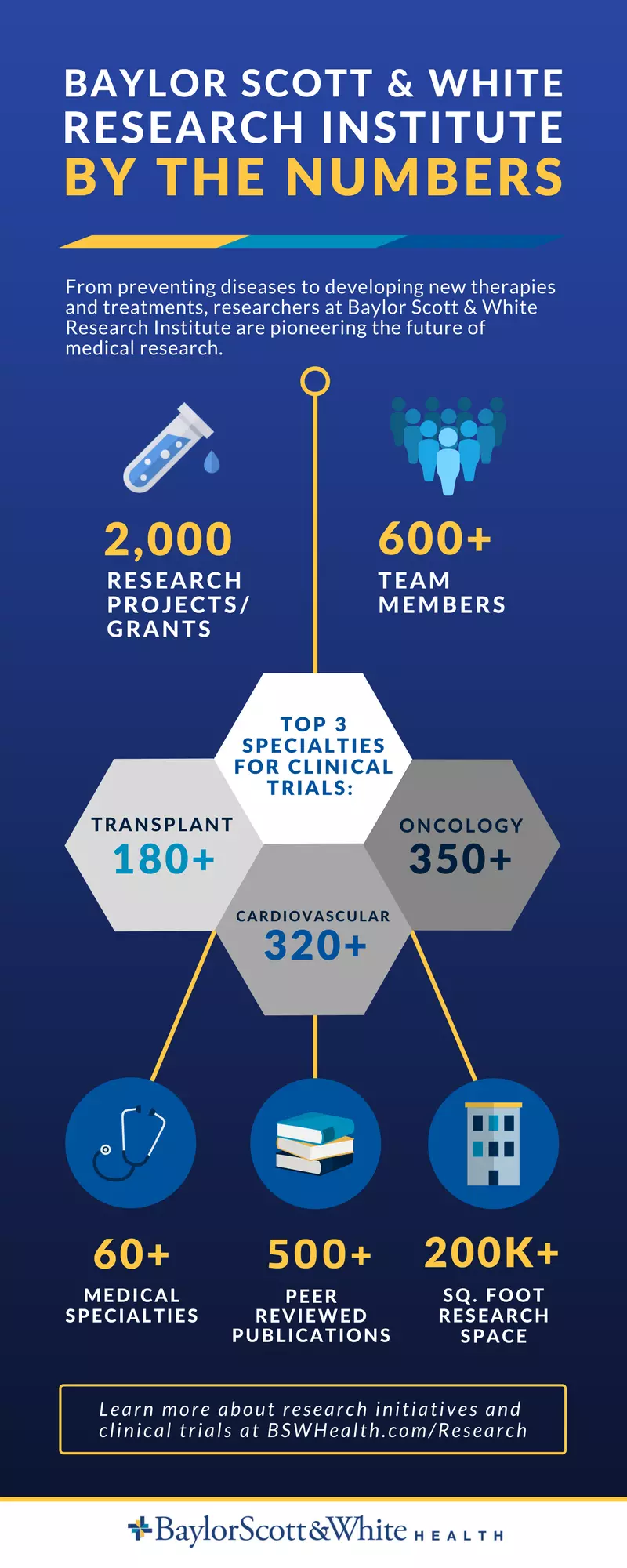 Learn more about research initiatives and clinical trials at Baylor Scott & White Research Institute.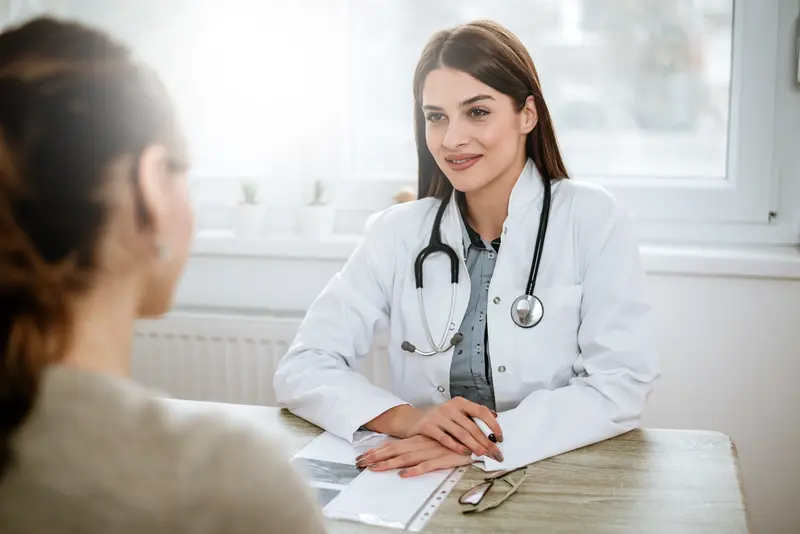 We make it easy.
Healthcare doesn't have to be difficult. We're constantly finding ways to make it easy so that you can get Better and stay that way.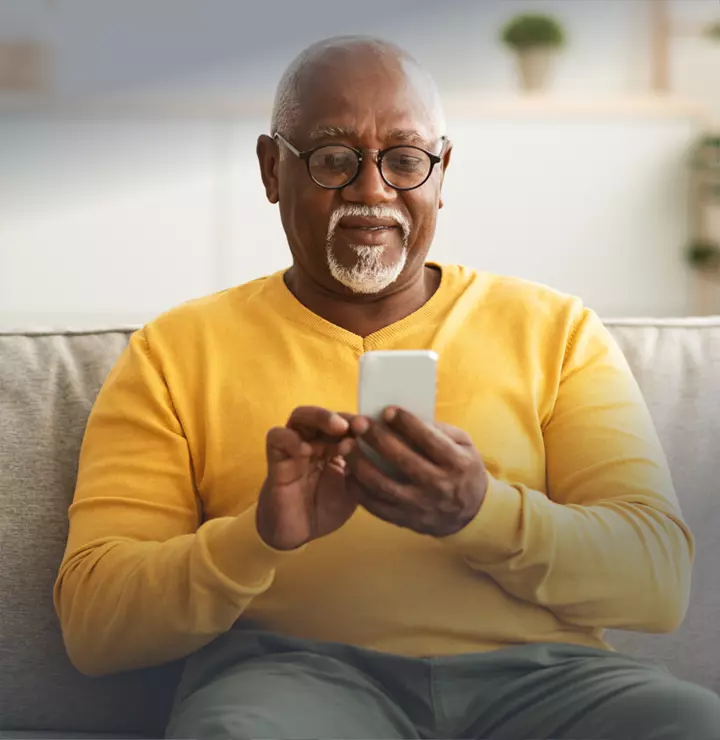 Better

tools make it easier
We all have different healthcare needs. Handle them your way with the MyBSWHealth app. Download the app today and take a hands-on approach to your healthcare.