Transport teams connect moms and babies with lifesaving care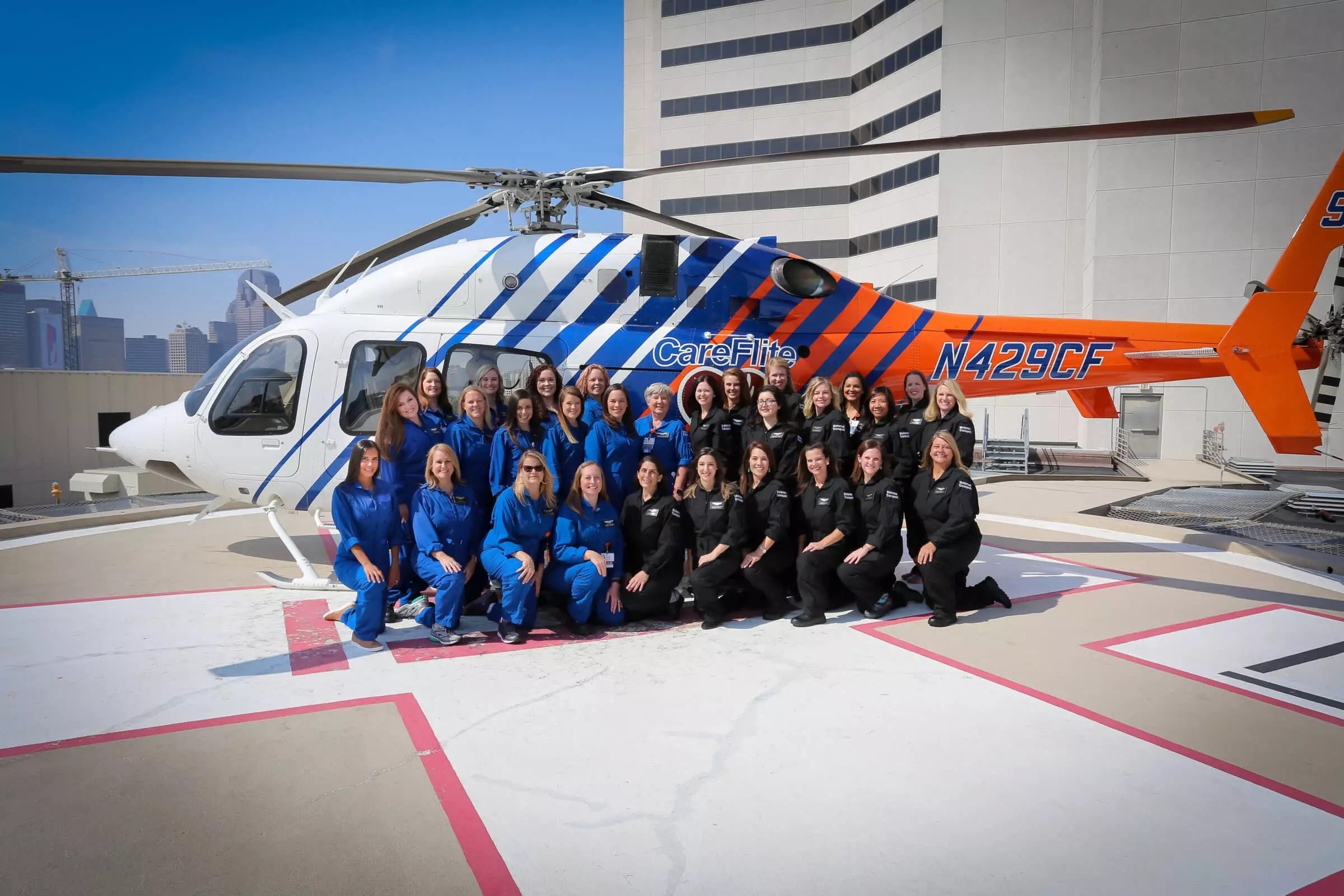 The neonatal transport team at Baylor University Medical Center, part of Baylor Scott & White Health, has touched the lives of thousands of babies since it began in the early 1980s. Now, their efforts have expanded to create a maternal transport team — providing even more support to high-risk babies and their moms.
When the neonatal transport team gets the call for a transport, the situations are often uncertain.
Since the team started over 30 years ago, it has transported more than 4,000 babies with every kind of illness, anomaly and gestation.
"You never know what you will walk into," said Susan McClanahan, BSN, RNC-NIC, neonatal/maternal transport coordinator and neonatal intensive care unit (NICU) supervisor at Baylor University Medical Center. "Many times, when we arrive at a referral nursery, the baby's condition is nothing that was conveyed on the phone, so we know to always expect the worst and hope for the best."
Humble beginnings
When the team first began, it only served to transport babies back to their referral hospitals by ambulance as soon as the baby was well enough to return. In 1991, the team added helicopter and fixed-winged transports, expanded its capabilities, and began to transport babies in need of intensive care to Dallas.
"When I started as a transport nurse in the 80s, we had no transport monitor, pumps or ventilator," Susan said. "We would try and listen to a heart rate with a stethoscope in the back of the ambulance, watch the IV slowly drip at the slowest rate we could and 'hand bag' the baby all the way to Dallas."
Now, the team goes all over Texas — and sometimes all over the country — to attend deliveries of babies less than 32 weeks, provide lifesaving intervention and transport them to the Level III NICU at Baylor University Medical Center.
When they receive a call, they are typically out the door in under 30 minutes.
"We are going to small hospitals who can't take care of these babies," said Samara Talmage, BSN, RNC-NIC, who is on the neonatal transport team. "Sometimes it's respiratory distress or the baby needs to be intubated, and it can be really scary for them. We use our assessment skills and critical thinking skills to determine what the plan should be."
Using CareFlite as the transport carrier, patients are transported by ambulances, helicopters and fixed-wing planes that are equipped to care for the tiniest babies. Their incubators are like mini NICUs on wheels, including a regular ventilator, high frequency ventilator, nitric oxide, bubble continuous positive airway pressure (CPAP), multiple pumps and total body cooling for babies with hypoxic ischemic encephalopathy, or lack of oxygen to the brain.
Expanding transport care to moms
To further support the needs of high-risk moms and babies, a maternal transport team was created in February 2017. Since then, the new team of labor and delivery nurses has transported 65 moms to Dallas.
"Before the maternal team started, the referral hospital had to send their patient to Baylor University Medical Center without an experienced labor and delivery nurse to care for the mom," Susan said. "Now, they can have their patient transported with the most experienced team available."
Because it is better to transport a baby in utero, most of the moms transported are those in premature labor who need to deliver at a Level III facility. If the team arrives and the mom is too dilated to transport, the maternal team will stay with the patient until the neonatal team arrives for the delivery, and the teams can then transport the baby and the mom if needed.
The maternal team and the neonatal teams have also worked together to transport moms and babies that delivered at a hospital emergency department with no obstetrics support.
"As more and more small hospitals drop their OB services, patients deliver in their emergency departments, and they must have a means to care for these moms and their babies," Susan said. "Our services can provide for this new dilemma."
Ready for any situation
Currently, 23 members, including five respiratory therapists, make up the neonatal team. Typically, one nurse and one respiratory therapist go on each transport. On the maternal team, a nurse from labor and delivery and a CareFlite paramedic go on each call.
Since every transport is unique, team members have to be ready for unknown variables and be able to make quick decisions.
"Here at Baylor University Medical Center, you have people to help you, things pretty much go as expected, and there are not a lot of surprises," Samara said. "In transport, you have to think outside of the box and come up with different solutions to things that have never happened before. It's different and challenging."
Through these dedicated teams, Baylor University Medical Center is able to provide an important service to support its role as a referral center for high-risk moms and babies. The teams not only offer transports but also give valuable education to their peers at the referring hospitals, during and after transport calls. If the teams see an opportunity for improvement, they follow up with the outlying hospitals to provide additional education on how to care for these critical situations.
"The staff and the parents are so appreciative of your help, and we always try to teach as we do our skills," Susan said. "As you walk into the referral nursery, the look of relief on their faces makes you feel like you are really helping them out."
From educating other care teams to providing lifesaving care to moms and babies in critical situations, these teams of nurses are making an impact everywhere they go.
You too can make an impact. Find your calling with a career at Baylor Scott & White Health.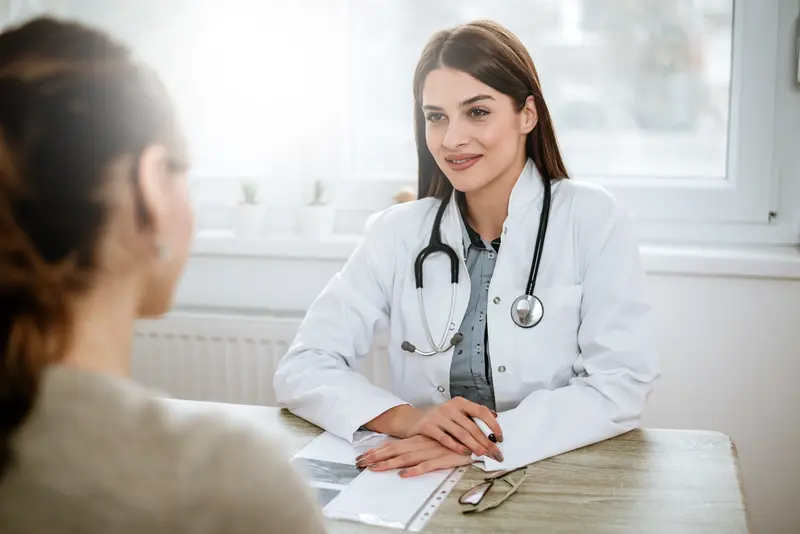 We make it easy.
Healthcare doesn't have to be difficult. We're constantly finding ways to make it easy so that you can get Better and stay that way.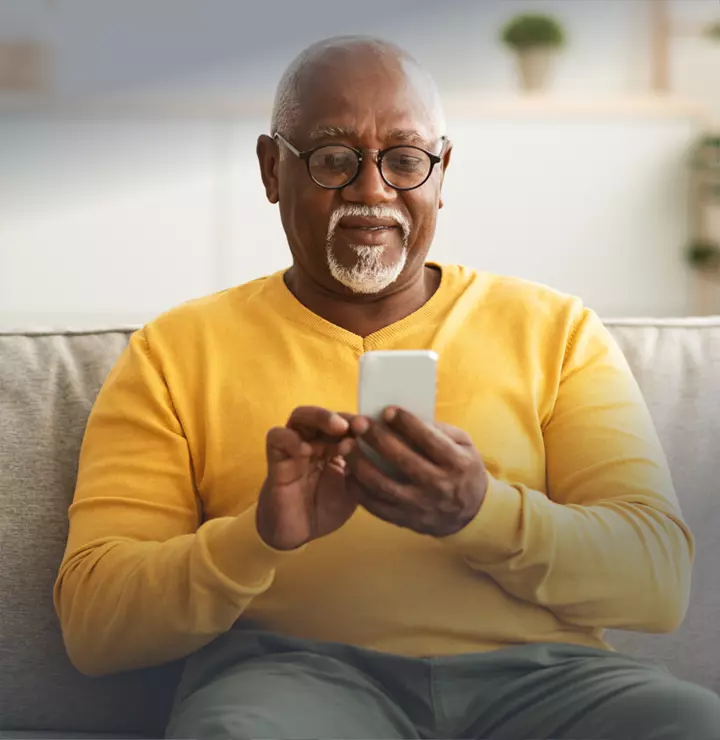 Better

tools make it easier
We all have different healthcare needs. Handle them your way with the MyBSWHealth app. Download the app today and take a hands-on approach to your healthcare.