Two miracles, one family: A couple's journey through pregnancy and surrogacy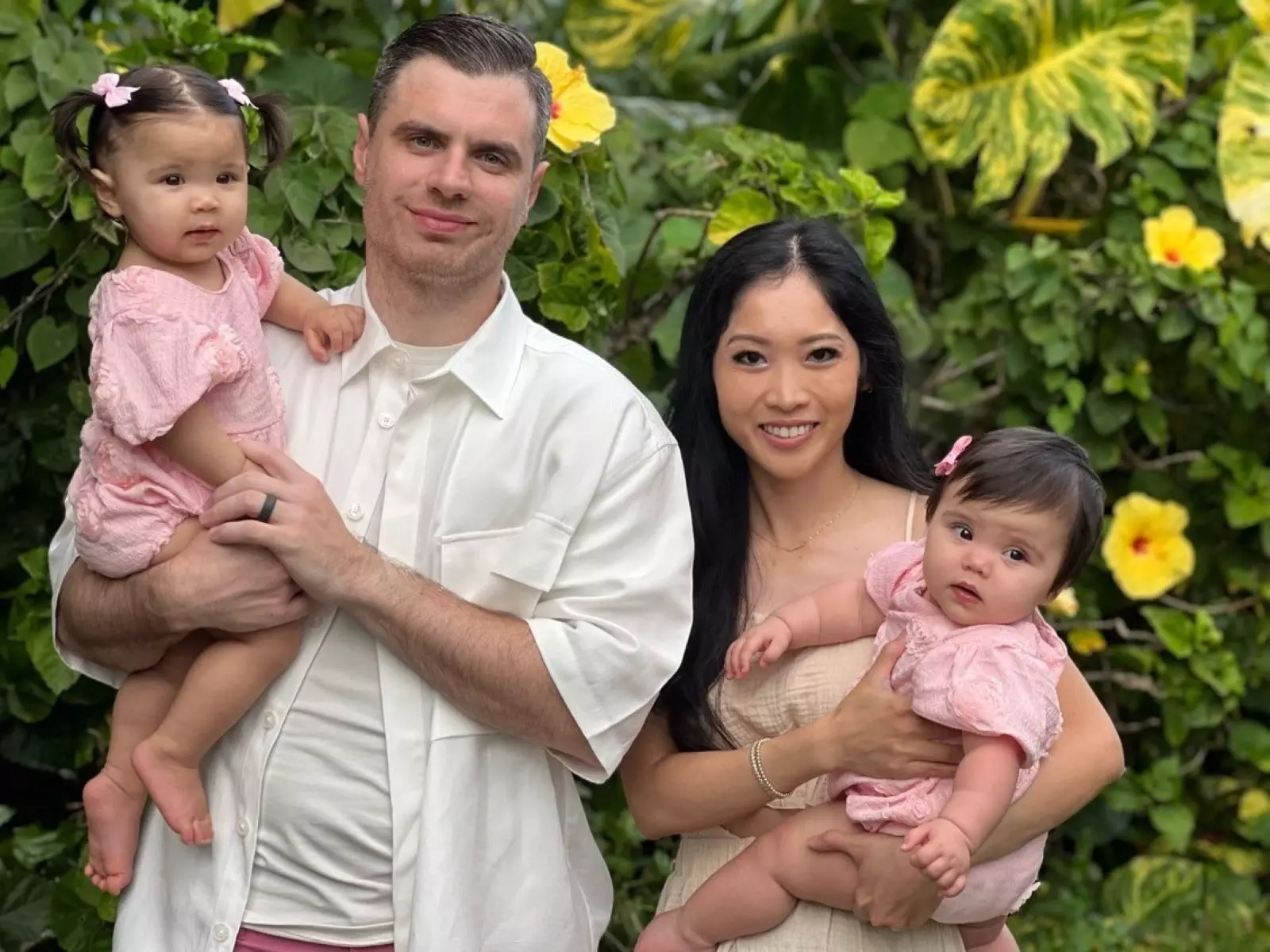 Angela Owens always wanted a big family, as did her husband Jason. So, after marrying in 2017, they started trying to have children right away. "We didn't think we'd have any problems because we were both young and healthy," Angela said.
But it didn't happen.
Angela's OBGYN recommended that they continue trying to conceive naturally for another six to eight months before seeking help from a fertility doctor. But after two fertility doctors, eight rounds of in vitro fertilization and seven miscarriages, Angela and Jason decided to explore gestational surrogacy.
Surrogacy is an arrangement in which a woman carries and gives birth to a child on behalf of another individual or couple. It offers a way for those who can't conceive to become parents. There are two types of surrogacy: traditional, in which the woman donates her eggs and carries the child for another person; and gestational, in which the woman receives an embryo and carries the child.
It took Angela and Jason six months to find the perfect woman to help them have a child.
"She was lovely," Angela said. "She had four children of her own, she was healthy and all her pregnancies were healthy. We were thrilled."
The woman's fertility doctor recommended that the couple try transferring an embryo to Angela one more time. At first, Angela was hesitant—"I'd already been through so much—" but ultimately they agreed. They also decided to move forward with surrogacy, just in case Angela miscarried again.
The transfer was successful, and Angela was pregnant. Seven weeks later, so was her gestational carrier.
"She sent us a positive pregnancy test on my husband's birthday," Angela said.
At 12 weeks, Angela found out she was having a girl. "We were so happy," she said. "Jason really wanted a girl."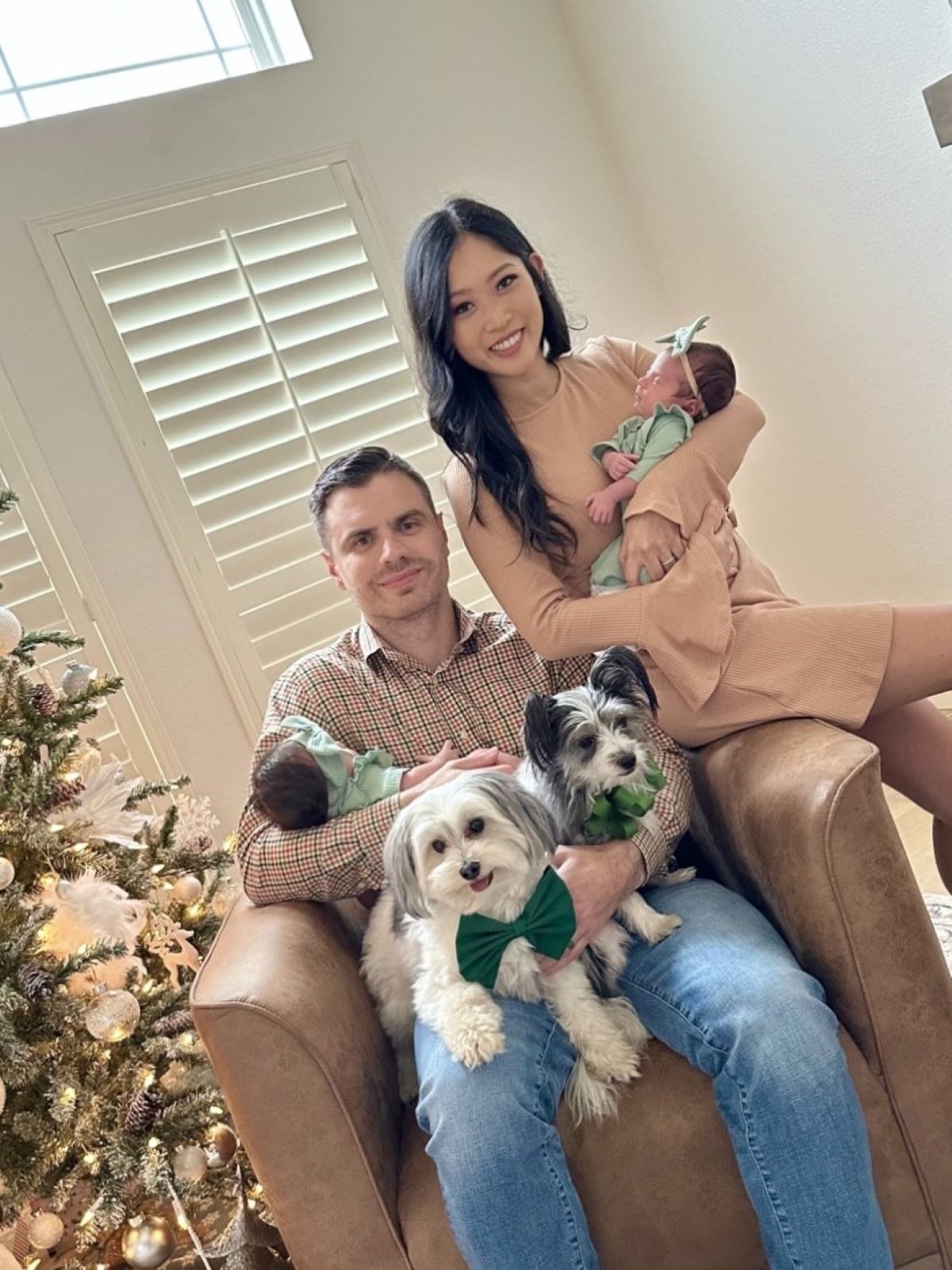 A few weeks later, while filming a video announcing her pregnancy, her carrier surprised them with more good news. "She'd found out the gender that morning, and she brought poppers with colored streamers inside to the filming," Angela said. "We found out she was having a girl, too!"
Angela and her carrier, who lived nearby, kept in close touch throughout their pregnancies, texting every day and visiting as often as they could. "We developed a great relationship," Angela said. "We became really close."
At her week 39 checkup, Angela's OBGYN, Dr. David Fong, noticed that her amniotic fluid was a little lower than at her previous appointment. He said that although the development wasn't serious, it might be the perfect time to induce her. Hours later, her daughter Avery was born at Baylor Scott & White Medical Center – Frisco.
"It took some time to convince her to come out," Angela said. "But the birth was easy, and Avery was perfect!"
Angela and Jason had just settled into their routine of caring for Avery when, less than a month after Angela gave birth, the doctor said it was time to deliver the carrier's baby. It was just before Thanksgiving.
"[The gestational carrier] went in for her 35-week appointment, and her blood pressure was a little high. Her doctor felt like the baby would come that weekend. He sent her to [Baylor Scott & White Medical Center – Frisco] just to be safe," Angela said. "Jason and I went with her, but after a few hours I had to run home and pump.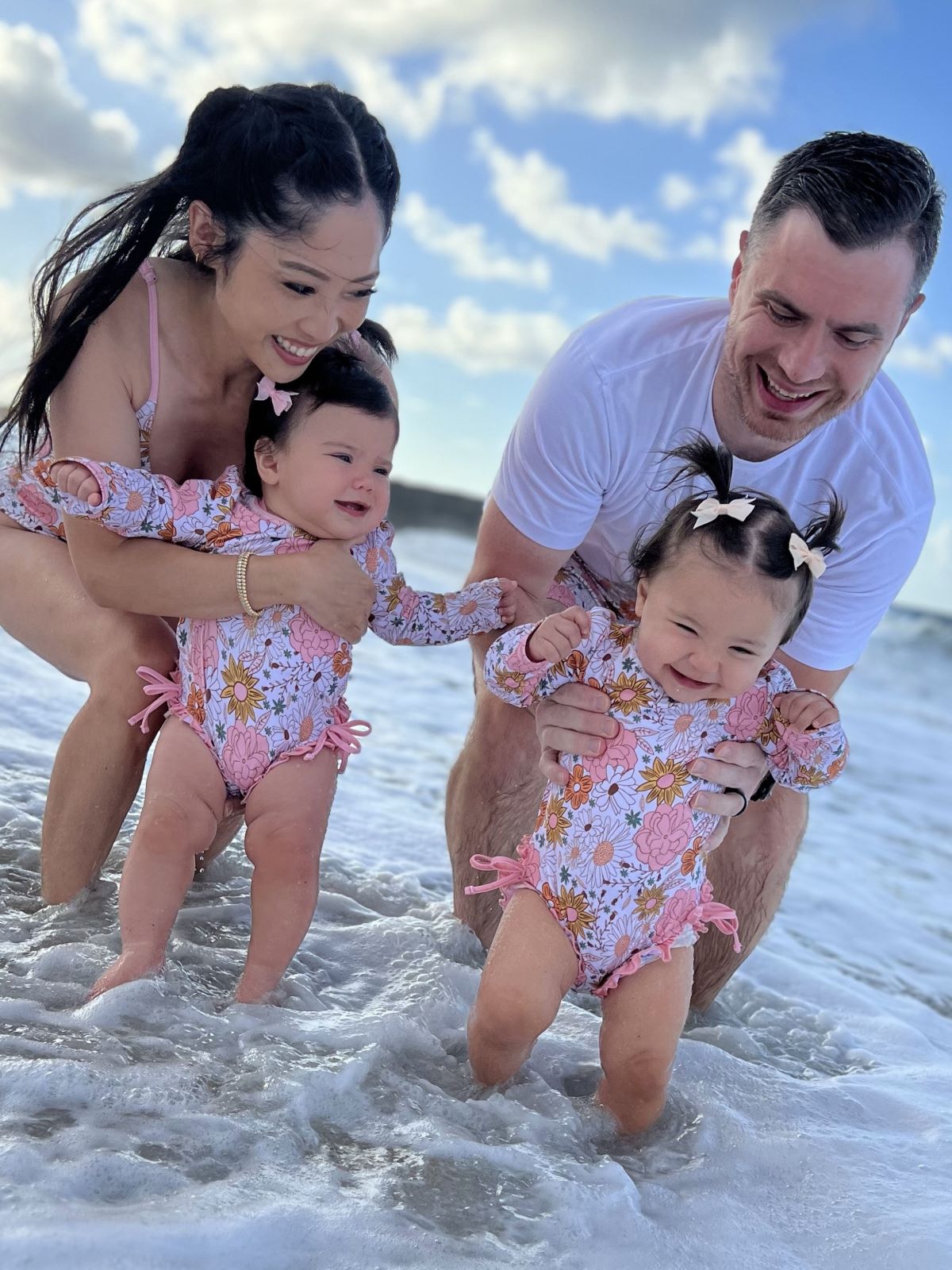 "When I got back to the hospital, I found out that the doctor had scheduled [the gestational carrier] for the C-section now. So within about two hours we went from planning to have a baby on Saturday to having one right then."
Angela was able to scrub in and see her daughter Sienna born.
Sienna, who was premature, spent five days in the neonatal intensive care unit before heading home to meet her slightly older sister.
Before Avery's birth, Angela and Jason took parenting classes offered through Baylor Scott & White Health and toured the hospital's labor and delivery facilities at Frisco. After Avery arrived, lactation specialists and nurses worked with Angela to help her learn what to expect with her baby.
"The staff was so helpful," she said. "Being a first-time mom, I was so worried. I knew nothing about breastfeeding, or much else!"
Nearly a year after their births, Angela said Avery and Sienna are happy and thriving, hitting milestones at their own paces. Avery has started to walk at 10 months while Sienna is trying to pull up and stand on her own. Avery has two teeth; Sienna has 7. And they've gone on adventures with their parents, traveling, hiking and "doing everything we love as a family," Angela said.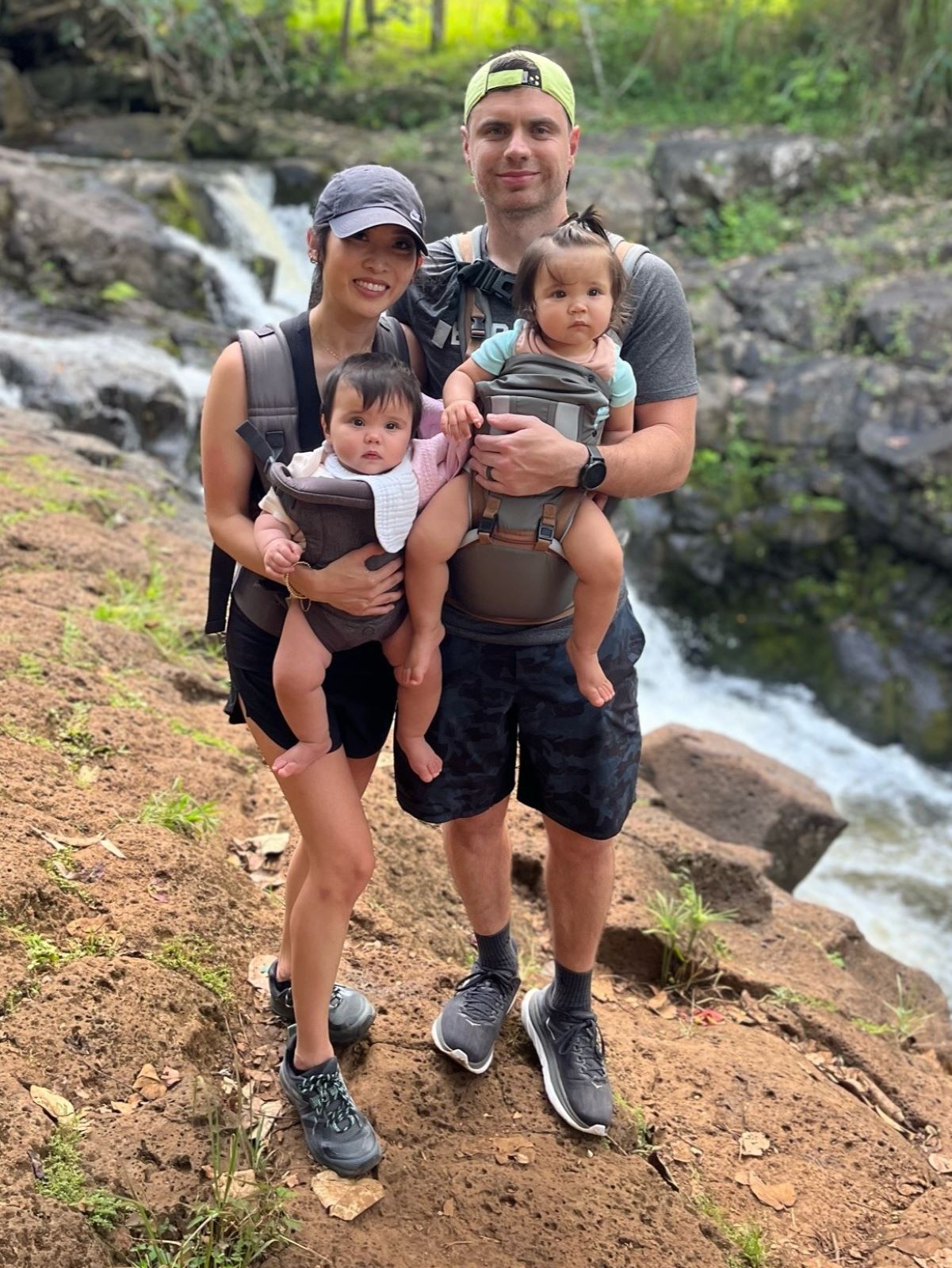 "This is the season of life we have always dreamt about. It's hard to describe the way we feel every single day," Angela said. "We've been enjoying and cherishing every moment with them." Angela and Jason plan to have more children and expand their family even more. They visited the fertility doctor in June to talk about having a third baby. They are on medications to prepare for another round of IVF later this year.
Angela hopes her journey will encourage other women who are struggling to conceive. "There are options," she said. "You need to explore them all and above all, don't give up."
Would she do it all again? "I wouldn't change anything about our journey. We have two healthy and beautiful daughters who are our whole world."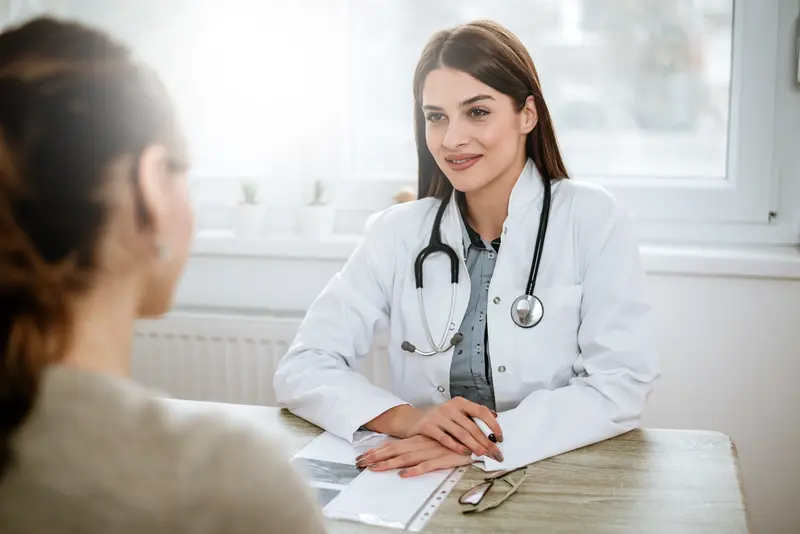 We make it easy.
Healthcare doesn't have to be difficult. We're constantly finding ways to make it easy so that you can get Better and stay that way.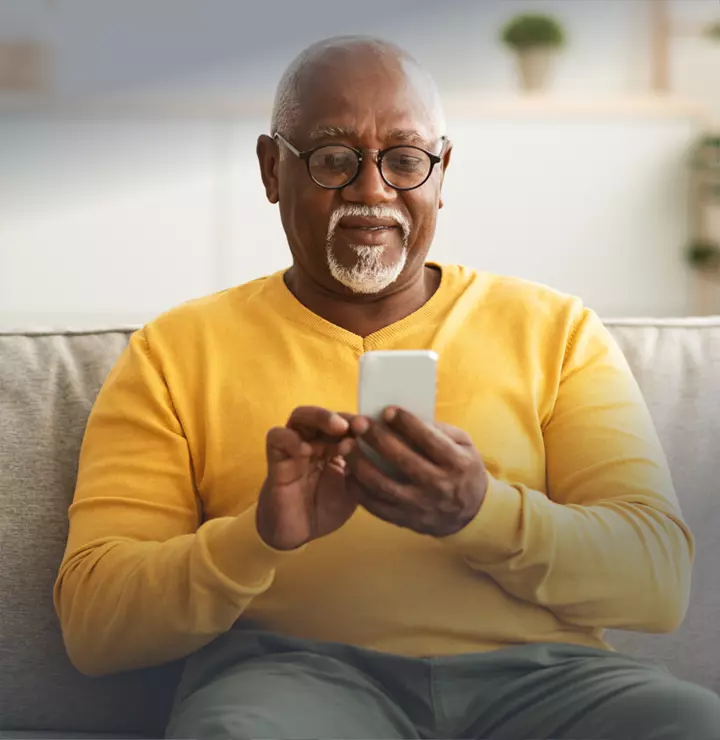 Better

tools make it easier
We all have different healthcare needs. Handle them your way with the MyBSWHealth app. Download the app today and take a hands-on approach to your healthcare.