Beat the holiday rush: Quick, healthy meal ideas for eating on the run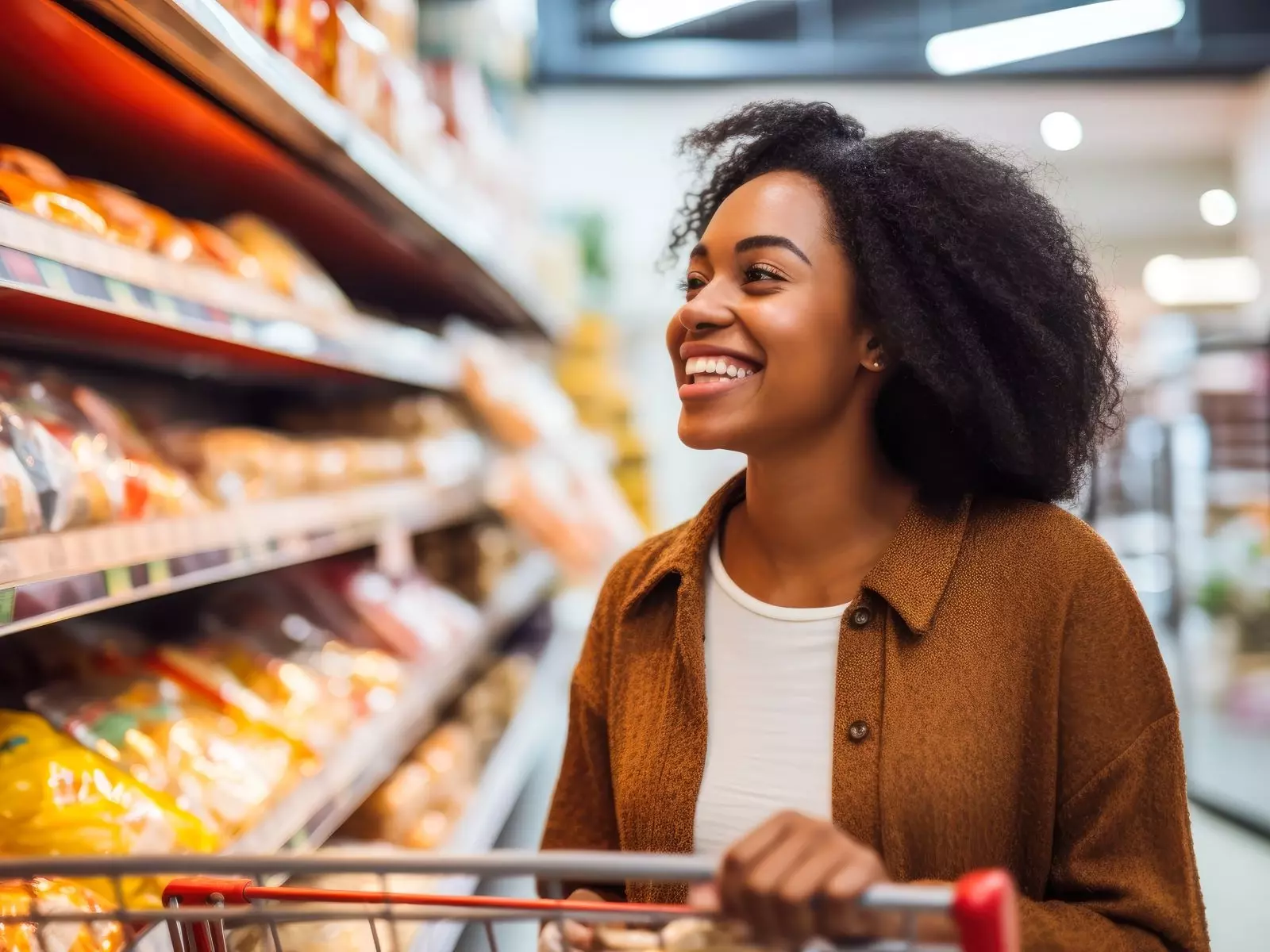 The holidays are quickly approaching and with that comes packed schedules—school parties, office gatherings, get-togethers with friends, concerts, plays and more. All that running makes it tough to take time for meal planning and grocery shopping, much less cooking healthy, balanced meals.
It's okay to fall off your meal routine during the holidays. After all, this time of year is about spending time with your loved ones, and it's human nature to indulge or snack more when you're socializing. But you don't have to give up healthy meals from November to January. There are methods you can use during the holiday madness to incorporate more variety into quick, easy-to-make meals so that you aren't just relying on drive-thrus and take-out for three months.
Relying on frozen and pre-made foods can be extremely helpful during busy times and can help you create quick, nourishing meals for you and your family. Processed foods are safe, affordable, shelf-stable, long-lasting and accessible for everyone and can be included in a balanced diet.
Making your list
Next time you go shopping or order groceries, consider picking up these essential items:
Pre-cut produce or frozen produce
Salad kits
Rotisserie chicken*
Pre-marinated tofu or tempeh or meat analogues (like Impossible or Beyond Products)
Favorite condiments, sauces and spices* (salsa, teriyaki, hoisin, ketchup, mustard, ranch, herbs, black pepper, everything but the bagel seasoning, etc).
Canned fish*
Canned beans*
Frozen proteins
Eggs
Quick-cook grains (parboiled rice, instant oats, four-minute noodles) or frozen grains (rice, quinoa etc.)
Bread and tortillas
*Look for low-sodium or no-sodium options if needed.
Cooking up some holiday magic
With your kitchen prepped and pantry packed, you're ready to whip up some quick, healthy holiday meals. These five recipes are fast and easy to make and use items from your grocery haul.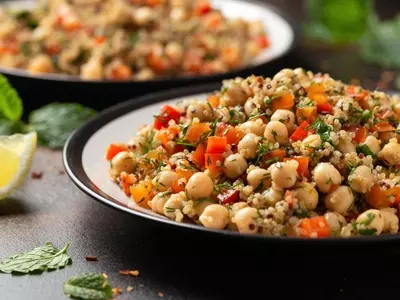 Herbed tahini bowl: frozen quinoa + herbed tahini sauce (pre-made) + impossible meatballs (or turkey/beef/chicken meatballs) + frozen broccoli + canned chickpeas
Lemon dill tuna salad: canned tuna + dill + pre-chopped celery and onion + dijon mustard + kewpie mayo + lemon juice + garlic powder + black pepper + salt + bread of choice
BBQ chicken: rotisserie chicken + BBQ sauce of choice + coleslaw veggie mix + avocado or kewpie mayo + bread or grain of choice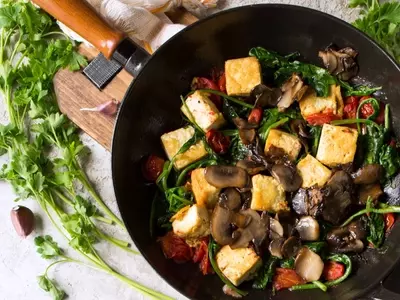 Tofu stir fry: Marinated tofu (baked) + stir fry veggie kit + pre-peeled garlic + teriyaki or sauce of choice
Burrito bowls: Frozen or parboiled brown or white rice + cauliflower rice + frozen bell pepper and onion mix + avocado + protein of choice (canned beans, rotisserie chicken, etc.) + salsas of choice + sour cream or Greek yogurt + tortillas (for tacos)
Note that these recipes are not tailored to those suffering from chronic diseases. If you're interested in learning more on how to eat a variety of foods while taking your health conditions into consideration, reach out to a registered dietitian today for guidance and specific recommendations.
During the hustle and bustle of the holiday season, it can be daunting to maintain a balanced diet. But with some smart shopping, a well-stocked pantry and these quick, healthy recipe ideas, you can savor the joys of the season while still enjoying nourishing meals that keep your holiday spirit and your health in perfect harmony.
Need advice for eating right all year long? Set up an appointment with one of our registered dietitians and nutritionists.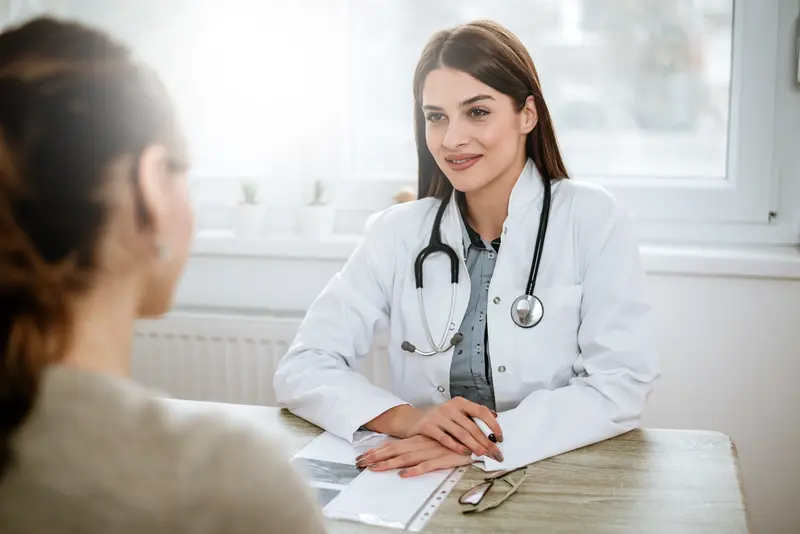 We make it easy.
Healthcare doesn't have to be difficult. We're constantly finding ways to make it easy so that you can get Better and stay that way.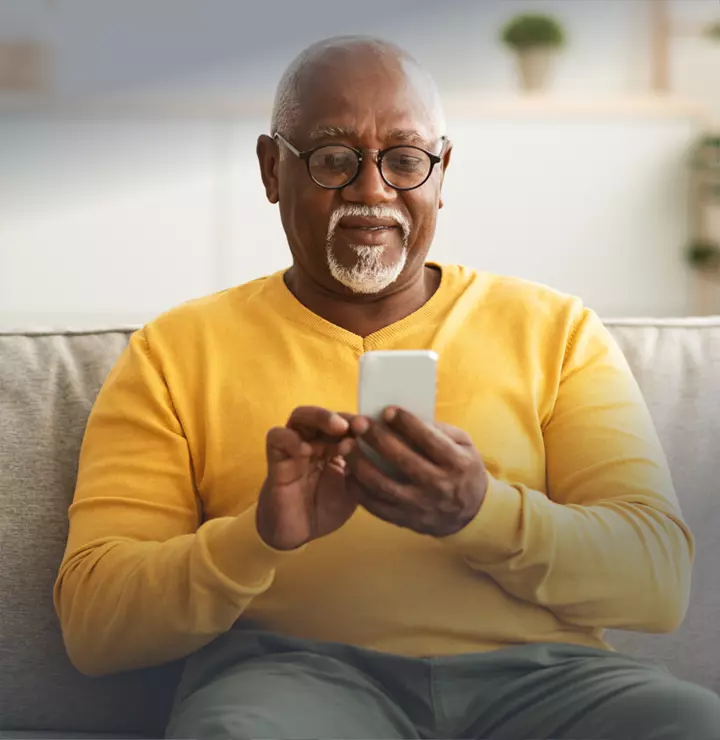 Better

tools make it easier
We all have different healthcare needs. Handle them your way with the MyBSWHealth app. Download the app today and take a hands-on approach to your healthcare.